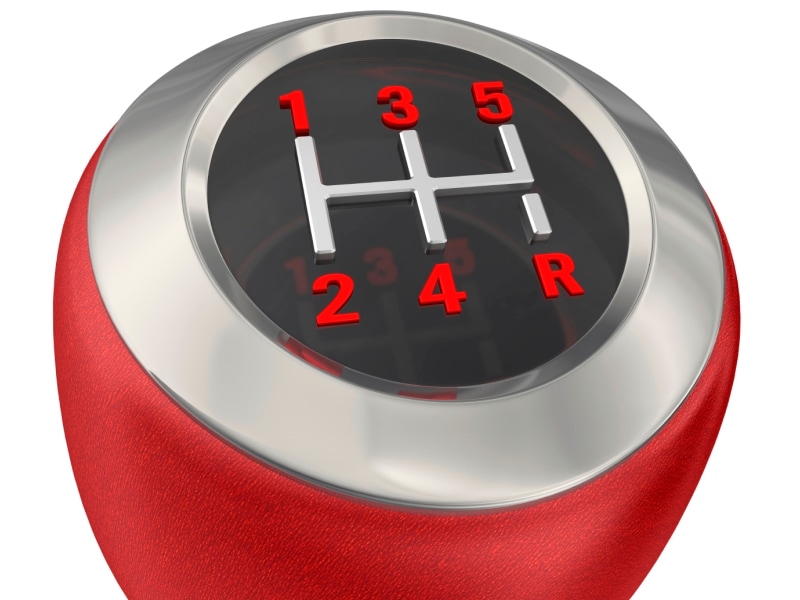 It's Friday once again, which means it's time for another round of my Five For Friday: Five Thoughts about the Auto Industry for February 13, 2015. I'm focusing on the Chicago auto show this week, which means a discussion of Nissan's NISMO misfire, Ford's MIA Focus RS, Kia's cool Trail'ster concept, the ultimate Ram 1500 Laramie Limited, and the all-new 2016 Honda Pilot are all on deck. Let's look at my take on the most noteworthy and interesting automotive stories from the past week.
1. Nissan's High Performance Half-Measures
We were promised a new NISMO model in Chicago, but what we got was a convertible version of the existing 370Z NISMO. Even weirder is the use of the word 'concept' by the brand to describe a vehicle whose platform has been on the market since 2009. Unusual nomenclature aside, the blast-from-the-past NISMO announcement is indicative of Nissan's new direction away from low-volume sports cars and towards more profitable crossovers. NISMO might be trying to distract us from the demise of the IDx concept's promise, but a 370Z Roadster isn't going to be enough paper over enthusiast heartbreak.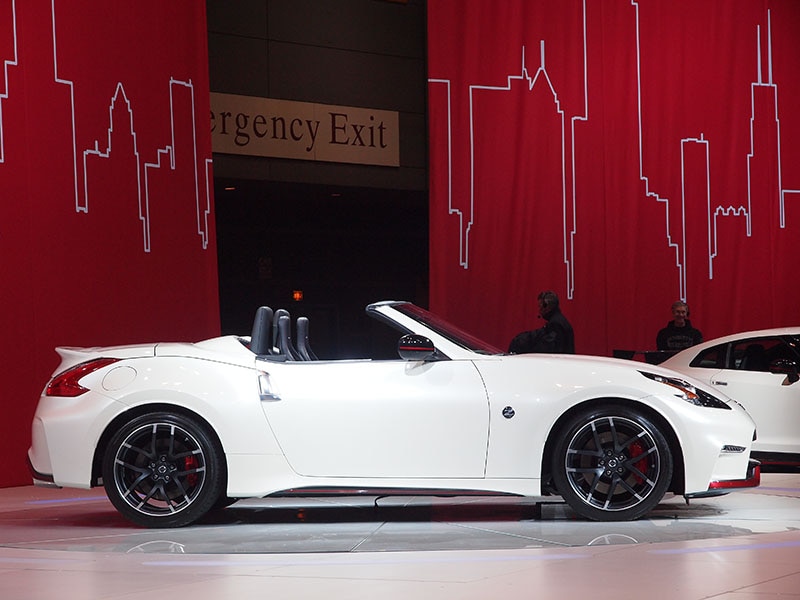 Photo by Megan Green
2. Ford's Missing Focus RS
The Nissan 370Z NISMO Roadster Concept might have been disappointing, but at least it was there. The Ford Focus RS, on the other hand, was a distinct no-show in Chicago, only a week after Dearborn announced that its hottest hatch would be making the trip across the Atlantic to American showrooms. I assume it's going to debut in New York for the U.S. crowd, but it seems a bit like squandering the momentum generated by the previous media blitz - and a missed opportunity to capitalize on what was a sleepy Chicago show.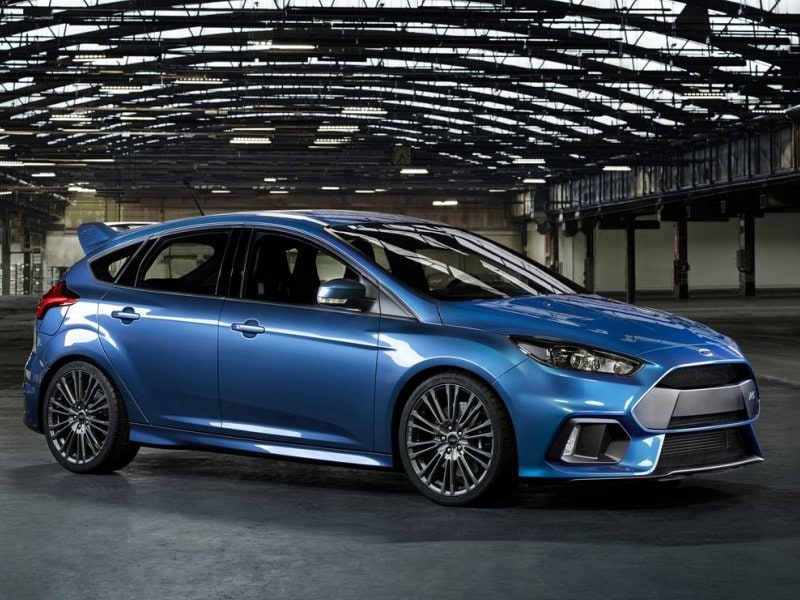 Photo by Ford
3. Kia Impresses With Trail'ster Concept
One company that took full advantage of the calm seas in Chicago was Kia, which rippled the waters with the Trail'ster Concept. The Trail'ster showed us what a hybrid, all-wheel drive Soul would look like if it had been designed for the outdoors set, with the vehicle featuring the ground clearance, big fog lights, and even a canvas sunroof that should appeal to adventurous compact crossover buyers. Even better is the fact that the Trail'ster will most likely be built, and while we might not see the hybrid system in dealerships it's a safe bet that Kia will use an all-wheel drive Soul to plunder the same demographic targeted by the new Jeep Renegade.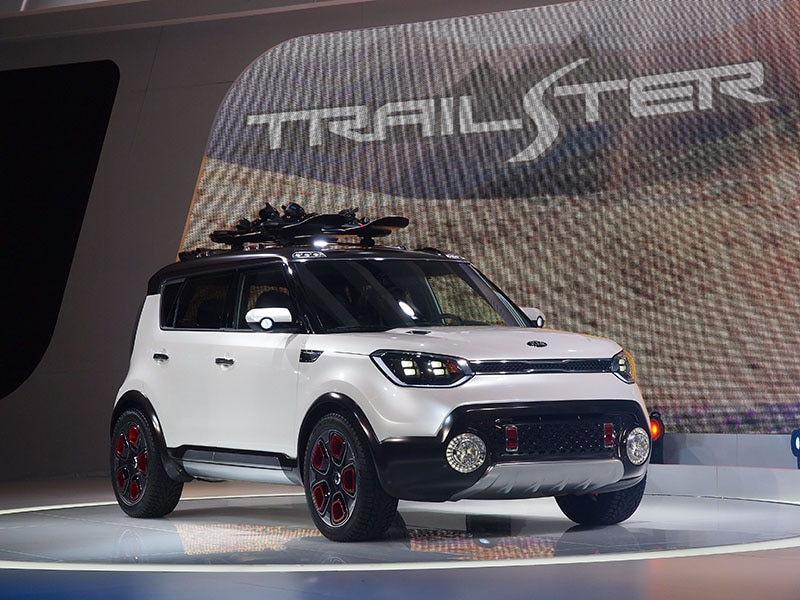 4. 2016 Ram 1500 Laramie Limited Explores Upper Limits Of Luxury Trucks
Just when you thought Ram had run out of over-the-top styling cues with the Rebel full-size off-roader comes the 2016 Ram Laramie Limited. The Laramie Limited tones down the Rebel's prominent grille by way of a somewhat classier RAM-X chrome design that lets others know that you spent a huge amount of money on your pickup. It's hard to imagine a nicer truck than the existing Laramie, but Ram has done its best to add another layer to the top of a luxury truck empire that commands huge sticker prices as well as significant attention from a deep pool of pickup-hungry premium customers.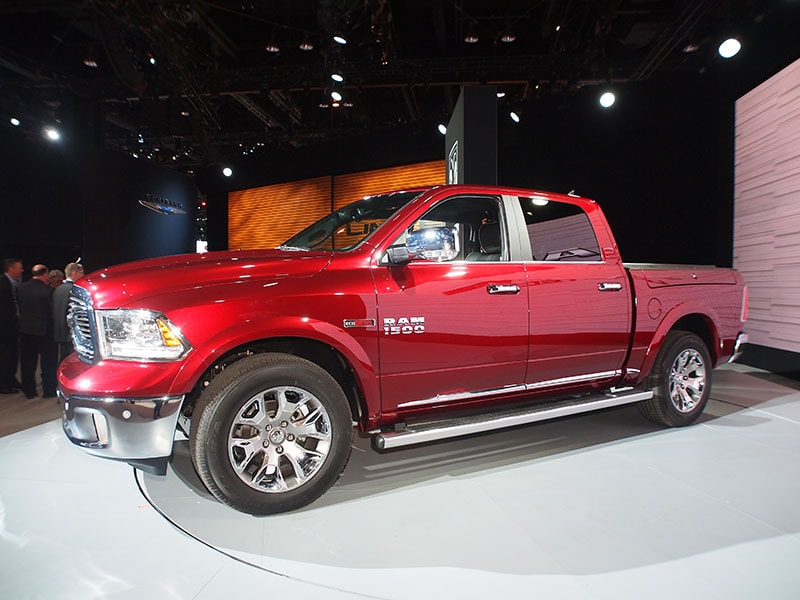 5. 2016 Honda Pilot Modernizes Brand's Full-Size SUV
The 2016 Honda Pilot was a long time coming, and while the redesigned vehicle erases much of its predecessor's blocky styling it's for the better, as the new platform packs in a significant amount of high efficiency technology along with an upgraded interior. Honda hasn't posted how much horsepower the vehicle's new 'EarthDreams' V-6 will produce (in the related Acura MDX an identical engine nearly nips at 300 ponies), but it has the ability to cruise on three cylinders and can be yoked to either a seven-speed or nine-speed automatic transmission. As with past iterations of Honda people movers (the Odyssey), you have to pony up for a high trim level Pilot to benefit from the nine-speed's fuel-sipping charms. Think of it as a 'soft launch' for the new gearbox that will allow Honda to test it out with a smaller group of customers before making it standard with the crossover.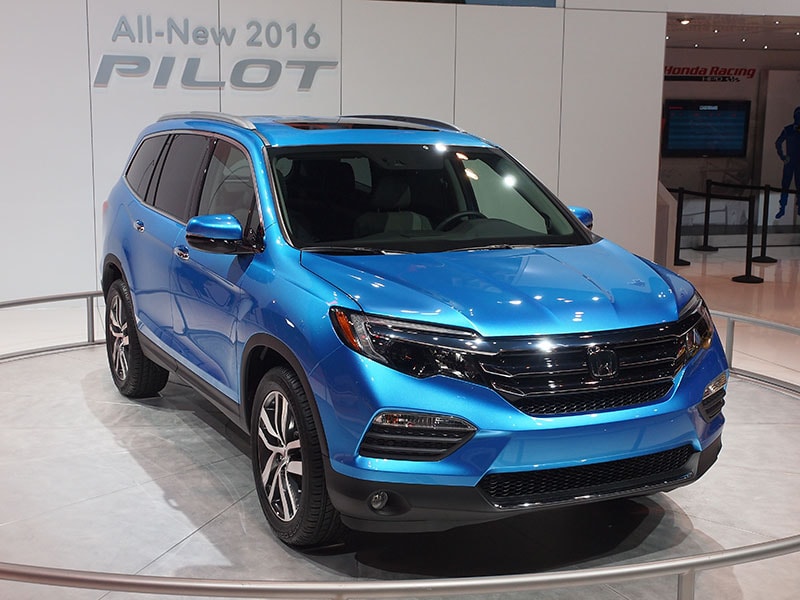 Photo by Megan Green