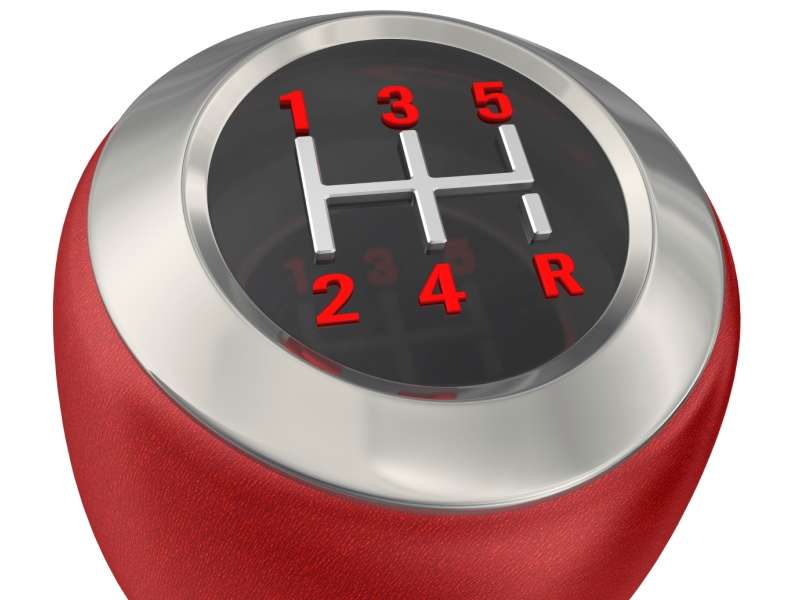 knob shift
It's Friday once again, which means it's time for another round of my Five For Friday: Five Thoughts about the Auto Industry for August 15, 2014.  The 2015 Dodge Charger SRT Hellcat breaks cover, Land Rover introduces its most powerful SUV to date, the Mercedes-Benz GLK-Class seems poised to receive AMG treatment, BMW dumps its owner-transferable no-cost maintenance plan, and Volvo's redesigned XC90 points the way to the brand's future - let's look at my take on the most noteworthy and interesting automotive stories from the past week.
01. The 2015 Dodge Charger SRT Hellcat Is Real, Goes 204-mph
It was a thinly-veiled secret at best, but now it's official: the same 6.2-liter supercharged Hemi V-8 found under the hood of the Dodge Challenger SRT Hellcat will be transplanted into the 2015 Dodge Charger to create an SRT Hellcat model of the full-size sedan.  The devil is in the details, however: despite being 100 lbs heavier, the Charger SRT Hellcat will sport a higher top speed of 204-mph compared to the coupe's 199-mph terminal velocity, and it also shaves 0.2 seconds off of its quarter mile time, doing the deed in 11 seconds flat.  In addition, the car gains an even more aggressive styling upgrade intended to maximize the amount of air gulped down by the sedan's supercharger.
The best quote regarding the new Dodge Charger SRT Hellcat goes to Dodge head honcho Tim Kuniskis, who stated that the car 'really absolutely does not have a business case.'  He later clarified that statement by saying 'This is a car that no customer has ever asked us to build.'  Personally, I'm happy that Kuniskis was willing to go against the flow in birthing this vehicle to the market.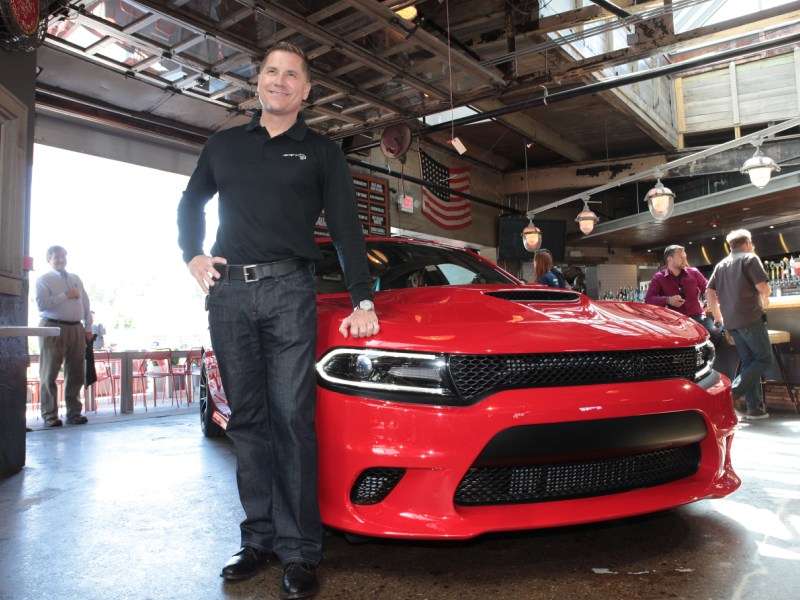 02. Land Rover Range Rover SVR Introduces New High Performance Family
Land Rover is bringing the 2015 Land Rover Range Rover SVR to Pebble Beach this week in order to debut the SVR high performance line-up of SUVs.  The Range Rover SVR gains a 550 horse edition of the company's 5.0-liter supercharged V-8 that also generates 502 lb-ft of torque, making it the most powerful vehicle ever built by the British brand.  The SVR also includes braking, aero, and suspension upgrades, as well as a reprogrammed four-wheel drive system that doesn't sacrifice off-road capability for on-road stickiness.  Land Rover intends to build additional SVR models as part of an effort to challenge Mercedes-Benz AMG and BMW M in the high end SUV space.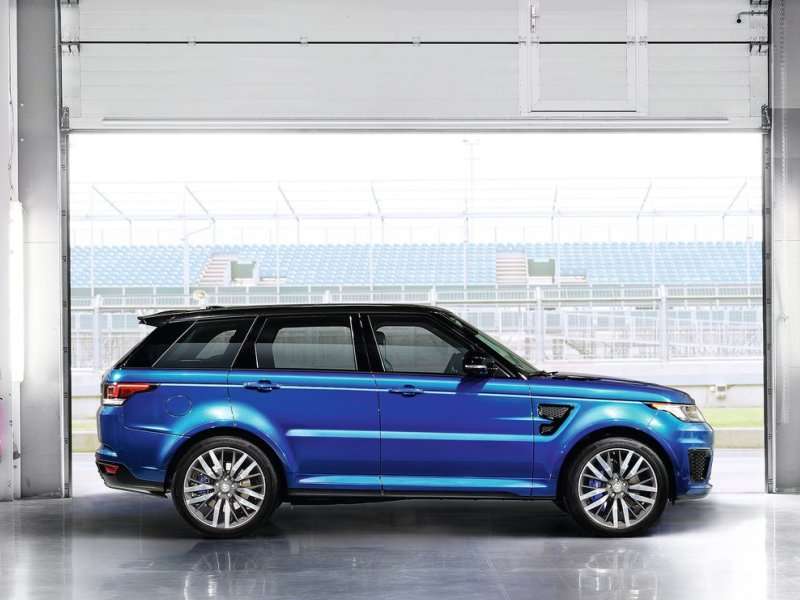 03. Mercedes-Benz GLK-Class Finally Joining The AMG Party
Speaking of AMG, Mercedes-Benz is going to be expanding its factory hot rod line-up in the near future to include the long-neglected GLK-Class compact SUV.  At least, that's the theory being advanced by Car and Driver, which states that the new 4.0-liter twin-turbo V-8 being developed by AMG will find its way into every vehicle built on one of the company's rear-wheel drive platforms.  This will include the next-generation GLK-Class, which should arrive within the next few years and give the automaker a shot at snagging performance-hungry entry-level buyers.  To date, the GLK-Class has yet to enjoy the AMG treatment, making it an outlier in the Mercedes-Benz family along with the larger GL-Class SUV.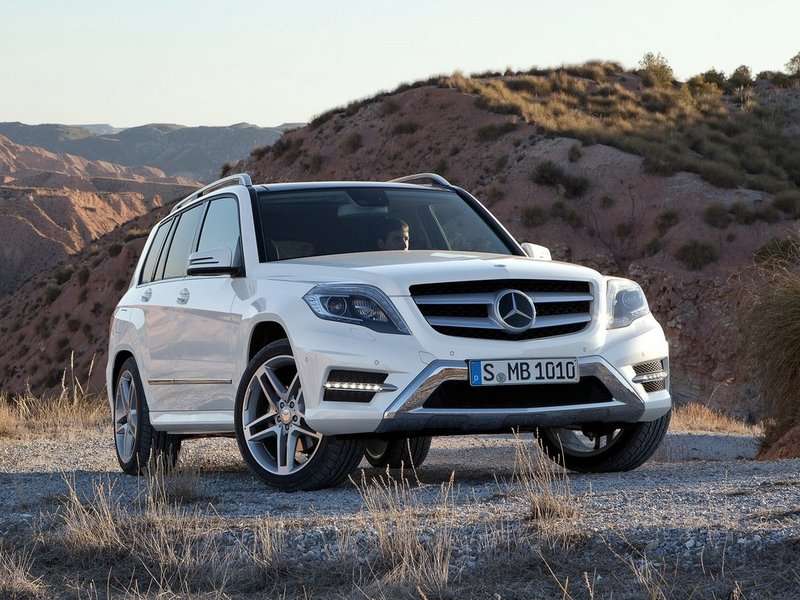 04. BMW Ends Transferable Free Maintenance Plan
It used to be when you bought a new BMW that you were given a free maintenance plan that lasted for four years or 50,000 miles.  Even better was the fact that this no-cost plan was transferable to the next owner, adding re-sale value to each BMW model and a bit of peace of mind for secondhand shoppers.  BMW has unfortunately elected to cut out the transferable aspect of the plan as of now, meaning that existing owners have nothing to worry about - until they decide to sell their cars.  At that point, the maintenance plan is not longer in effect as soon as the title is transferred.  BMW pointed to rising costs preventing the company from honoring its original guarantee.  Second owners can now choose to pay extra for a 100,000 mile maintenance warranty available through BMW dealerships across the country.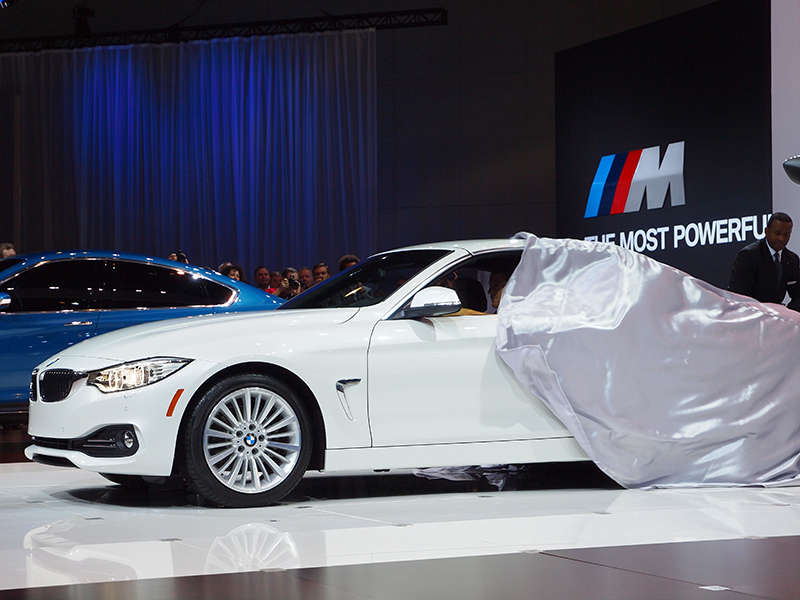 05. Volvo Dreaming Big With Next XC90 Crossover Platform
The next-generation Volvo XC90 is almost upon us, and it will bring with it a welcome update to what has become one of the oldest full-size SUVs on the market.  The new XC90 also points to the future for Volvo in a few other important ways as it rides on a platform that will be expanded or shrunk to underpin almost every other vehicle in the automaker's line-up, including sedans and crossovers.  The scalable chassis design will be paired with a twin-charged (read: turbo and supercharged) hybrid drivetrain that will deliver roughly 400 horsepower and feature a plug-in charging system.