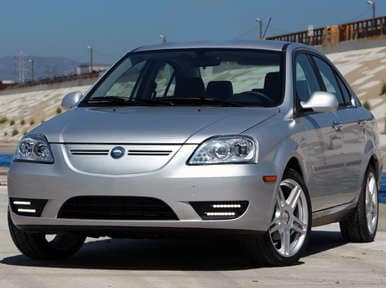 All cars have batteries, but only a few also don't have internal combustion engines. The number of electric-only vehicles on the roads, however, is rising thanks to vehicles such as the Nissan Leaf, Mitsubishi i-MiEV, Honda Fit EV, Ford Focus EV, and a handful of others.
We got our hands on one that you might not have heard of, and it's called the 2012 CODA Sedan. If you don't know that name yet, pay attention because this is one compact electric sedan that's packing a bigger battery punch than the rest of the competition.
The car is assembled into what's called a "glider" in China. This means it has no battery pack or motor, and it's simply a rolling shell. That glider is shipped to California, where CODA takes it and stuffs in there EV technology, and turns it into the 2012 CODA Sedan. It's that technology that provides the wow factor for the car (along with making it, you know, a car), and it might just be enough to cure the range anxiety of many folks straddling the electric vehicle fence.
Pricing and Trim Levels: 2012 CODA Sedan
Pricing for the 2012 CODA is fairly straightforward because there aren't a plethora of trim levels and options packages. If you want a CODA, you just pick the color you like best. If you want to spruce up the sedan further, you can spring for leather seats, blacked-out wheels, and an upgraded audio system, and that's it.
The CODA wears a price tag of $37,250. That sticker figure can drop quickly though depending on which state you live in though, thanks to a combination of federal and state tax incentives. The federal tax incentive is $7,500, while the state incentive varies depending on where you call home.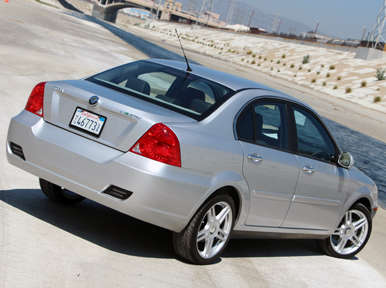 Competition: 2012 CODA Sedan
CODA is putting the Nissan Leaf directly in its crosshairs, while other vehicles lay ready as secondary targets. Regardless of which electric vehicle it's compared to though, the 2012 CODA is a top-notch competitor when we're talking about things such as driving range, charging speed, and overall performance.
This California-based automaker has managed to produce a battery pack that delivers a best-in-class EPA-estimated range of 88 miles. CODA states that the actual real-world driving range is a rather impressive 125 miles. By comparison, the Nissan Leaf has an EPA-estimated range of 73 miles after a full charge. Additionally, the 2012 Ford Focus BEV is rated at 76 miles while the Mitsubishi i-MiEV sits at the bottom of the hill with just a 62 mile range rating.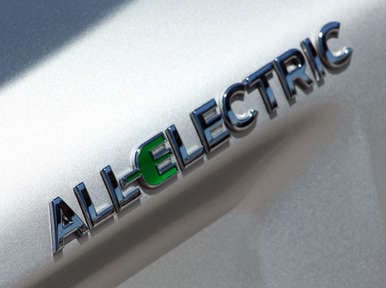 Exterior: 2012 CODA Sedan
If the driving range is the strong suit of the 2012 CODA, then the exterior styling would be the vehicles downfall. It appears as if CODA built a time machine and went back to 1992 and hired the lead stylist for a failed Mitsubishi compact sedan. The outside of the car is extremely dated, which is a shame because the technology hiding underneath is leading the class of the future.
CODA is not worried about this though, because the early adopters of electric vehicles don't seem to be phased by exterior styling. It's the technology that matters most, and that is an area in which the 2012 CODA sedan is ready to kick electron-packed butt.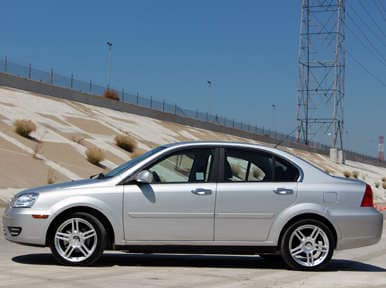 Interior: 2012 CODA Sedan
Climbing inside the 2012 CODA reveals a fairly cramped cabin space. There is certainly room for five passengers, but legroom is an issue for those over six feet in all seats including the one with the steering wheel in front of it. Despite the lack of legroom, the seats are comfortable and the cabin offers up a clean design.
The most prominent features of the interior are the rotary gear selector, which twists from P to D, and the large double-DIN touch screen infotainment unit in the center stack. From this Alpine-sourced piece, you can access the music from your attached iPhone, find destinations on the navigation unit, and, more importantly, monitor your battery level and driving range. It may be an aftermarket unit, but it slots in rather nicely with the rest of the cabin.
Powertrain and Fuel Economy: 2012 CODA Sedan
The electric bread and battery butter of the 2012 CODA sedan is most certainly the capability of its motor and battery pack. Sitting underneath the car are 624 medium-format (read: weighing about 1-pound each) batteries that work together to turn over the electric motor. This all-electric compact four door moves down the road smoothly with its 134 horsepower and class-leading 221 pound-feet of torque.
On a full charge, the EPA says that the CODA will run for 88 miles. CODA says that the EPA cuts that figure a little low for all electric vehicles, and the real-world range is around 125 miles. In fact, in another EPA-run test called the UDDS, the CODA hits 133.6 miles, but that would require a driver who's ready to hypermile down the road a bit.
Still, this California-based automaker is stuffing class-leading battery and motor combinations into its sedan. The result is a vehicle that leaves the Leaf, Tesla Roadster, Ford Focus, and quite a few others sitting juiceless on the side of the road.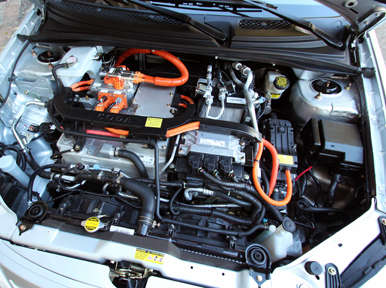 Driving Impressions: 2012 CODA Sedan
Driving an electric vehicle is always initially a shocking (no pun intended) experience. Step on the gas and you're greeted with instant acceleration. This is because all of the available torque is offered up right from the first squeeze of the throttle. Add in the fact that the 2012 CODA only has one forward gear, and the result is smooth speed that comes on quickly. Well, not that quickly since the 0-60 mile per hour time is around 9.5 seconds. Still, that's faster than the Nissan Leaf by about a second and a half.
Couple that fast-feeling acceleration with a low center of gravity, and you have a vehicle that responds quite nicely to input from the steering wheel. The battery pack sits low in the car so there is minimal roll sensation through corners. Also, the steering feels surprisingly responsive for a vehicle saddled with an electronic power steering system. We expected numbness to be the word of the day, but this was not the case.
The one odd spot with regards to driving comes from the brakes, which serve double duty on the 2012 CODA. They are required to both stop the car and grab some of the normally wasted energy that's lost when braking. It's the regenerative process that presents itself as odd at first because brake feel is very different than in a non-regen vehicle. Upon the initial pedal application there is very little feel, but soon after there is a whole lot of braking action which can result in awkward stops. This is easily remedied with a bit of practice. In fact, once you get good at modulating the brakes you will be able to recapture a bit of range and extend your driving mileage.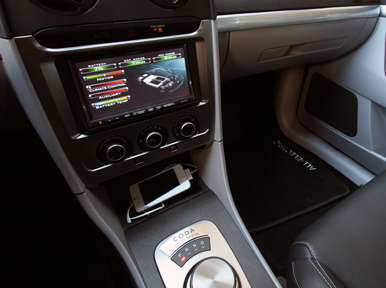 Safety: 2012 CODA Sedan
The 2012 CODA sedan is fitted with all of the modern safety features we've all come to expect with any new vehicle. This means that the car features anti-lock brakes, electronic stability control, and traction control. It also boasts dual-stage front airbags, seat-mounted side-impact airbags, and roof-mounted side-curtain air bags.
For further safety, the CODA battery pack is designed to "disconnect" from the car in the event of a crash. It doesn't actually separate but instead electronically disconnects so that there is no power being fed to any part of the vehicle. A separate 12V battery controls the accessories, so windows, HVAC, and door locks can all still be used.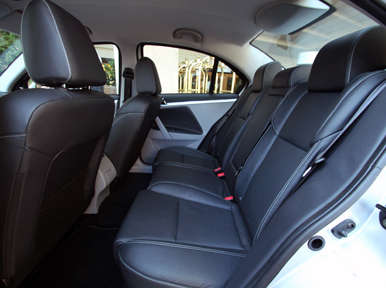 Final Thoughts: 2012 CODA Sedan
CODA has a long road ahead of it before it becomes a household name. The automaker is hoping that electric vehicles from larger manufacturers begin to take hold throughout the country, because they would help pave a path that CODA can't forge on its own. If car buyers become interested in vehicles such as the Nissan Leaf, Tesla Model S, and Ford Focus EV, then it means good things could be lying down the road for CODA.
This little automaker has hidden excellent electric vehicle technology beneath a dated veneer, and it's hoping that the tech will draw in early EV adopters. For those serious about putting an electric vehicle into their fleet, the tech should be the main draw so in that respect CODA is on target.
After spending time with the 2012 CODA sedan, we can't help but be reminded of another automaker. CODA might just be the Hyundai of the electric vehicle world. Hyundai started slowly by building inexpensive machines with class-leading warranties. They weren't pretty, but over time the quality and style began to change for the better and now Hyundai is kicking serious but in the sales department. We can see a similar trajectory for CODA. If they can gain fans now with their tech, their styling will eventually follow, and their dream of a EV in every garage might not be as wild as it sounds.
Pros:
Class-leading battery technology.
125-mile real-world range.
In-dash range display.
Cons:
Cramped interior.
Dated styling.
Not many know who they are… yet.