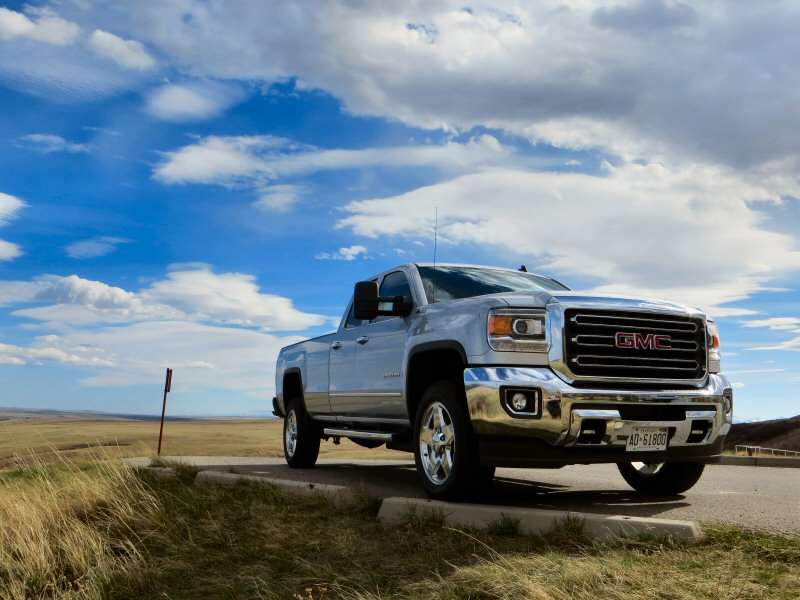 The right tool for the right job is a universal professional credo, and nowhere does this apply more true when evaluating the all-new 2015 Chevrolet Silverado HD and 2015 GMC Sierra HD pickups.  Trucks are amongst the most customizable of vehicles and heavy-duty trucks expand this attribute to the nth degree, as you can specify everything from how many doors to how many rear wheels you want riding along with you to the job site.  Heavy duty pickups must also rise taller and tougher when the call of duty is trumpeted in their ears as compared to half-ton models, which means drivetrains and chassis are designed to take intense amounts of abuse that would cripple lesser vehicles.
It's no longer enough to merely be strong and durable on the professional truck scene, and in recognition of this fact General Motors has spent the past few years pouring substantial development dollars into its heavy duty program.  I was given the chance to put the new Silverado HD and Sierra HD through their paces across the prairies and through the mountains of Alberta, and discovered that GM has gotten very serious about toppling the Ford Super Duty from its seemingly unassailable throne.
The Same, But Different
Let's walk through what has changed, and what has stayed the same for the 2015 Chevrolet Silverado HD and 2015 GMC Sierra HD pickups.  Most obvious is the styling that has been applied to each truck, as both the Chevrolet and the Sierra echo the visual cues of their respective half-ton siblings, which were themselves redesigned last year.
This is a good thing, because not only are GM's pickup twins now more attractive than they were previously (and definitely more aggressive-looking than the 1500 models), but the re-tooled body work and cabs bring ancillary benefits into the picture as well.  For starters, while you might not think that aerodynamics is a major concern for vehicles with the drag coefficient of a brick designed tow even less slippery objects for hundreds of miles, engine cooling has been maximized by paying extra attention to ducting at the front of the trucks.  The HDs have also each spent time in the wind tunnel to scrape off as much frontal area as possible. 
All-new cabins provide a quieter interior (thanks to inlaid doors) that is easier to access (due in part to front-hinged doors for both extended and crew cab models).  I can certainly attest to the peacefulness of the Silverado HD and Sierra HD passenger compartments, as even highway wind noise and the sound of the vehicle's available turbodiesel engine were effectively kept at bay with the doors closed and the windows rolled up.  In fact, the nosiest aspect of the pickup's respective interiors were the ventilated front seats, which featured a fan exhaust on the back that blew into the second row of accommodations with gusto.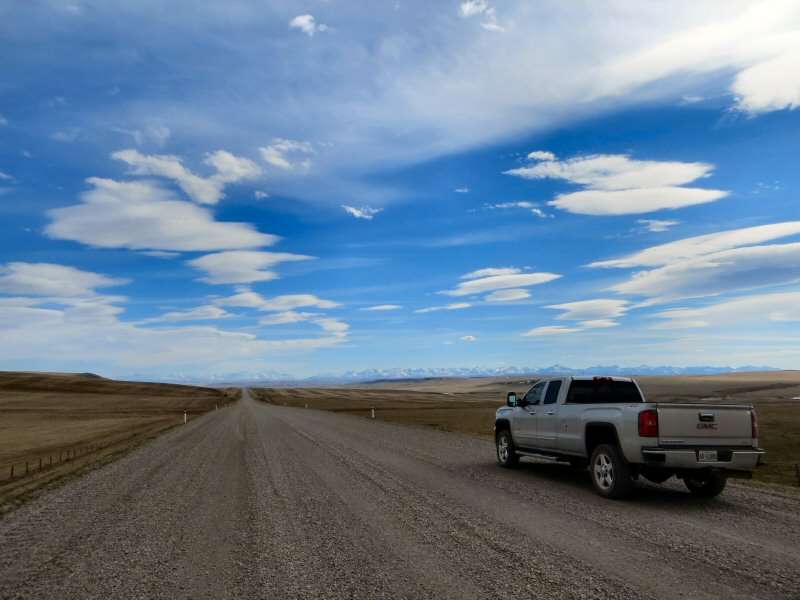 A Third Path To Power
The two primary engine options available with the 2015 Chevrolet Silverado HD and 2015 GMC Sierra HD carry over from the previous model year.  If you're looking for a tough truck but don't need to tow an oversize load on a regular basis, then the 6.0-liter V-8 available in the 2500 series pickups is a fine choice.  360 horsepower and 380 lb-ft of torque leap to attention under your right foot when the eight-cylinder gas unit is spec'd, managed by a standard six-speed automatic transmission.
Only 30 percent of buyers will ever get to experience the joys of this big-bore engine, however, because if history is holds then the rest of the 2500 HD and 3500 HD pickups ordered will feature GM's 6.6-liter Duramax turbodiesel V-8.  Raw power is the name of the game with this torque monster, which produces 397 horses and 765 lb-ft of twist.  You get a few other goodies when you cross the price chasm between the gas and the diesel motors, including an exhaust brake that does a yeoman's job of pacing a fully-loaded truck down a steep grade, as well as an Allison six-speed automatic transmission that offers further braking for managing declines through its tow/haul mode.
The third member of the GMC Sierra HD and Chevrolet Silverado HD under-hood party is a bi-fuel version of the 6.0-liter gasoline engine.  GM has contracted with an upfitter to produce HD trucks that run on either natural gas or gasoline, with the ability to move back and forth between the two fuels with the flick of a switch.  Fleet buyers – because let's face it, very few retail customers have access to a CNG infrastructure that would make this vehicle practical – can have Chevrolet or GMC take care of the entire refit process and simply pick the fully-warranted truck up at the dealer once it's ready.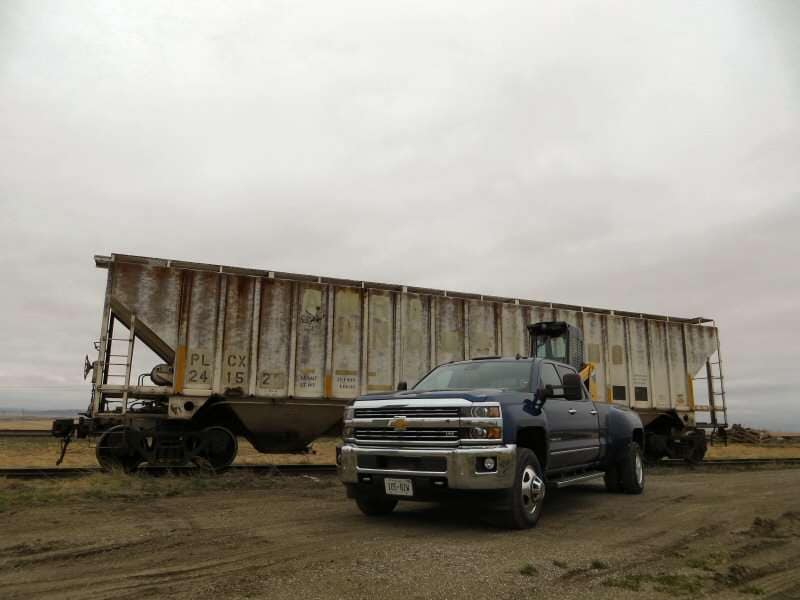 Towing Goes Up
What else stays the same?  The chassis underpinning each of these heavy hitters is a match for that found underneath the 2011 models, which was the date of the last complete redesign for these vehicles.  That being said, subtle tweaks made to engine management and body design have conspired to boost the tow ratings and payload capacities of the both the Sierra HD and the Silverado HD compared to last year.  A stronger bed allows for up to 7,374 lbs of payload (an improvement of 152 lbs), and I can attest that like most heavily-sprung trucks, the 2500 and 3500 series Chevrolets and GMCs ride a lot smoother with 1,500 to 4,000 lbs sitting behind the cab. 
Maximum towing capacity when using an under-bumper hitch grows a prodigious 3,000 lbs to sit at 19,000 lbs, while fifth wheel towing capability jumps 700 lbs to 22,300 lbs total (figures are for dual rear wheel 3500 trucks).  Integrated trailer brake controls are available with the truck, and an anti-sway system becomes standard across the board.  More good news for 2015: GM has managed to integrate its cruise control systems with the diesel and transmission braking offered by Duramax models, which means far less driver involvement – even through hilly areas – on the highway.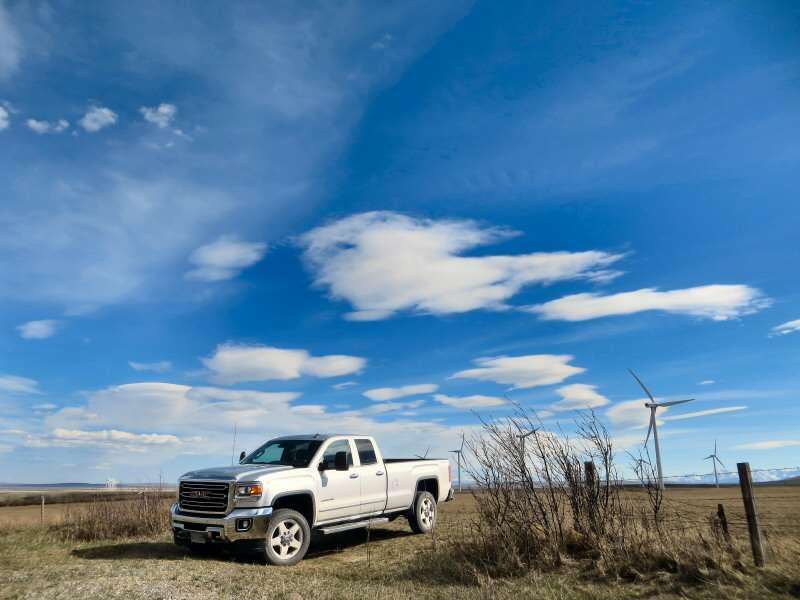 Over The Road Express
While it's true that a load settles down the task-focused leaf suspension found at the rear of the 2015 Chevrolet Silverado HD and GMC Sierra HD trucks, unloaded they are far from the bouncy castles of yore.  Shakes and rattles appeared in each model when navigating washboard gravel roads, a fate which would befall almost any pickup save perhaps the RAM 1500 and 2500 models which can be had with an air suspension or rear coil springs.  Trailering behavior was disciplined in the diesel, and aside from somewhat vague on-center steering feel, braking and acceleration were as-expected when towing close to 10,000 lbs.
In fact, the 6.6-liter turbodiesel engine is a veritable train once up to speed on the long and flat prairie highways that extend outward from Calgary.  Even with thousands of pounds of cargo sitting in the bed, I frequently found myself driving 20-mph over the speed limit with no clue from the diesel that I was going very much too fast.  There's just so much torque on offer at such a low engine speed that, absent any frame of reference for your rate of travel across a flat plain, the Duramax wants to keep on going until you're being tailed by a set of wig-wags.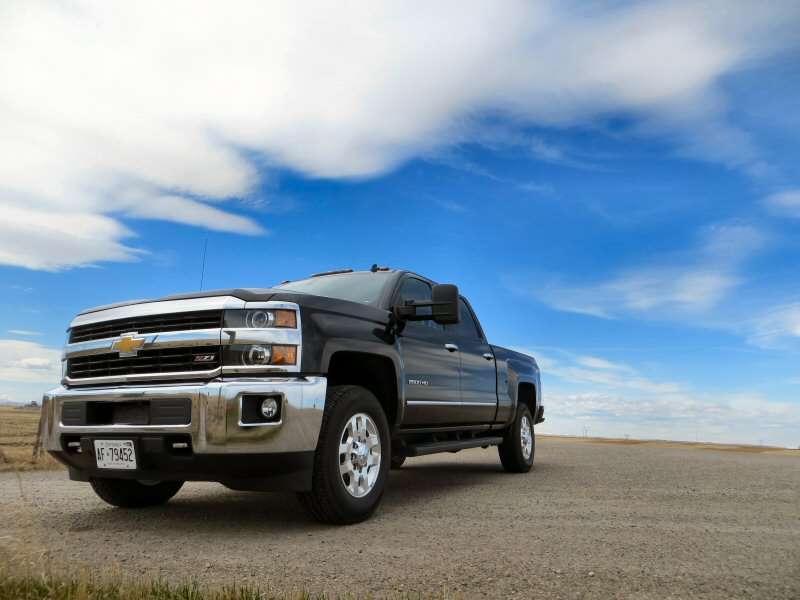 Window To Excess
Heavy duty trucks are designed with a job in mind, but that doesn't mean austerity must rule when it comes to interior amenities.  While I did have the option of sampling a mid-tier GMC Sierra 2500 HD for several hours, most of the vehicles in the Albertan test fleet came equipped in Chevrolet's LTZ or GMC's Denali luxury trim.  Regardless of which model was selected, all versions of the Silverado HD and Sierra HD benefit from larger interiors outfitted with higher quality materials than were found in 2014 editions of the trucks.  Amenities include features like the Chevrolet MyLink/GMC IntelliLink touchscreen vehicle interface, a huge center console storage bin with copious USB and power outlet options, and a nice gauge cluster with a full range of vehicle data readouts.  If you opt for the GMC Sierra Denali HD, you get a digital version of this cluster, along with unique exterior styling (read: mesh grille and body-color trim), special wheels, and upgraded leather upholstery.
Rear seat space in crew cab body styles was generous, but extended-cab trucks struck me as a bit too stingy in terms of leg room.  Both offer fold-up seats to maximize interior storage space, and while you can still get a regular cab HD truck from General Motors, the take rate is projected to be in the single digits as these pickups are increasingly swallowed up by crew cab-hungry buyers.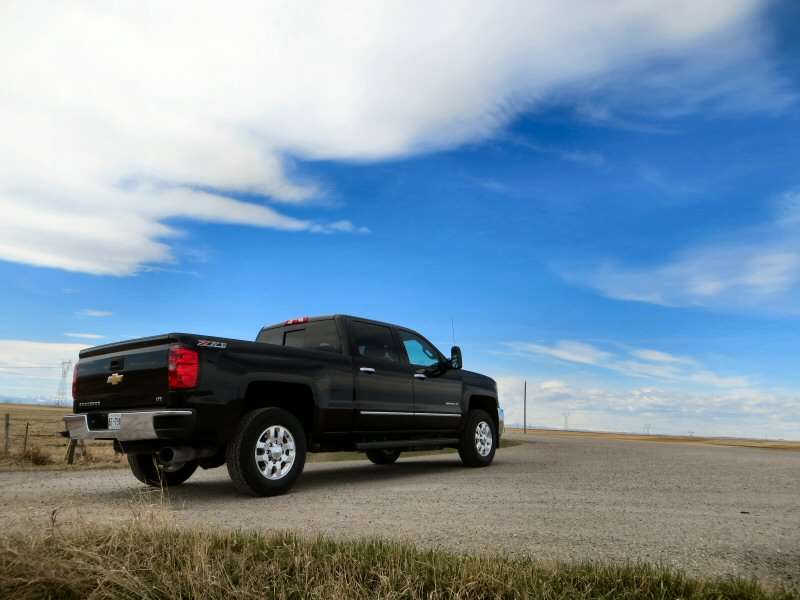 Seeking Dominance In a Lucrative Segment
Seeking Dominance In a Lucrative Segment
It's possible to option a heavy duty truck well past the $60,000 mark, and that's true of both the 2015 Chevrolet Silverado HD and 2015 GMC Sierra HD models.  Given that rivals from Ford and Ram fall into a similar pricing bracket, it's really not a question of 'value' when appealing to professional buyers.  Instead, catchwords like 'capability' and 'reliability' hold far more sway over those holding the pickup purse strings, and in this respect the 2015 editions of the Chevrolet and GMC HD trucks continue to present an appealing package. 
A strong focus on drivetrain synergy – specifically, the concerted effort of multiple braking systems to keep trailers and heavy in-bed loads from taking control of the drive – shines brightly for these General Motors entries.  Sleeker, more comfortable, and essentially just as useful as they were the year before, the Sierra HD and Silverado HD can't quite match the empty ride quality of the RAM 2500 or maximum towing capacity of the RAM 3500, but dramatically outshine the Chrysler product when it comes to drivetrain refinement and noise.  The Chevrolet and GMC pickups also overwhelm the dated interior design of the ageing Ford Super Duty series.  Every HD pickup out there will certainly get the job done, whatever it might be – they will each just take a somewhat different path to get there.