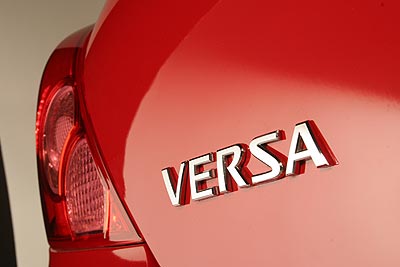 New Cars: Subcompact Crash Test Alert – Big car vs. little car: we all know the end to that story, and no number of fancy airbags can change the crushing advantage that size and weight get when two cars collide. According to the Insurance Institute for Highway Safety (IIHS), "driver death rates in minicars are more than double the death rates in midsize and large cars." Problem is, people like these little cars, as they're proving to be affordable, efficient and convenient – which is why the IIHS recently crash tested these little cars. If you're searching for a commuter car, or are buying your first new car, check these ratings before you buy. How a small car protects you in a world of large cars and SUVs means more, ultimately, than MPG or MSRP.
How They Do It
The Institute's frontal test is based on 40 mph frontal offset impact. Each vehicle's evaluation is based on measurements of intrusion into the cabin, injuries recorded on a crash test dummy and analysis of slow-motion film to assess the restraint system. Side impact ratings are based on performance in a crash test in which the side of a vehicle is struck by a barrier representing the front end of a pickup or SUV, moving at 31 mph. Ratings reflect injury measures recorded on two instrumented dummies, assessment of head protection, and the vehicle's structural performance. Rear crash protection is done by simulating an impact at 20 mph and is rated according to the height of a restraint and its horizontal distance behind the back of the head of an average size man.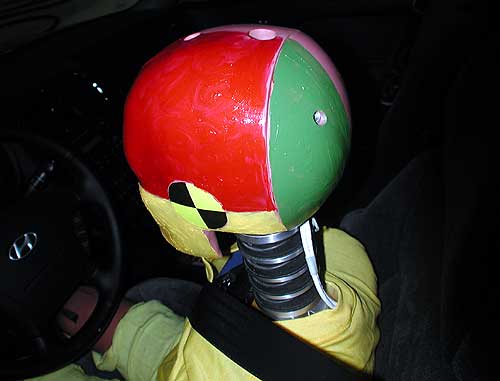 Nissan Versa
Tested with side airbags, side curtain airbags for head protection and torso bags in front seats, the 2007 Nissan Versa (mfg. after November) scored an impressive Good on front, side and rear head restraint crash tests. This adds yet another brightly-colored plume in the cap of the Versa: it's already known as a relatively clean-burning, affordable car with tons of interior space, style and even a little performance mojo. Add best in class safety, true, but keep in mind one thing before you get too excited: the Versa is bigger and heavier than the rest of the small car field, and those two factors play heavily in terms of safety.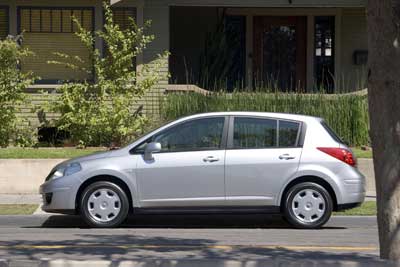 Toyota Yaris
Tested with optional side airbags, side curtain airbags for head protection and torso bags for front seat occupants, the Yaris came up short when in rear head restraint testing, scoring a marginal. As for front and side tests, however, the Yaris fared much better, scoring Good ratings. Buyer beware: Yaris vehicles without the optional side airbag protection got a Poor rating for side impact. Come on, Toyota – give all the people standard side curtain and torso airbags. With the side bags, however, these test results with the improved style and interior, and it's easy to see why the Yaris is making people forget all about the old Echo.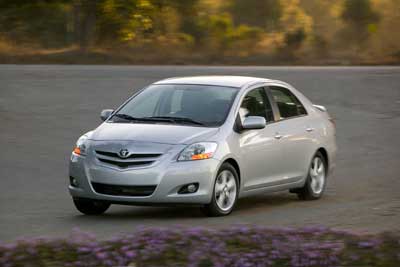 Honda Fit
Tested with standard side airbags, including curtains for head protection and torso bags for front seat occupants, the Fit scored Good ratings on Front and Side testing, but got a Poor on rear crash testing. Given their track record of outstanding safety scores recently, it's odd to see a Poor next to the Honda name. The Fit, which was widely praised by automotive journalists, gets that dreaded "P", however. What's more, interested buyers and owners should note that the IIHS conducted two tests: the first, on cars built before November of 2006, resulted in a delay of the side head airbag – causing serious damage. According to the automaker, Honda has fixed the problem on all Fits built after November, and will recall prior-built Fits.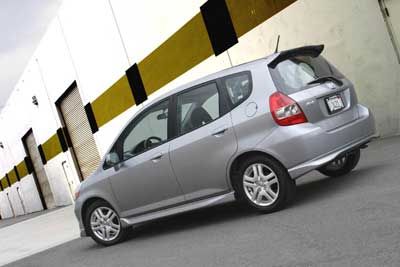 Mini Cooper
Tested with standard side airbags, tubular for head protection and torso bags for front seats, the 2006 model rated a Good for frontal testing, an Acceptable during side tests and a marginal rating for rear crash tests. With a new 2007 model coming out, however, these scores may change.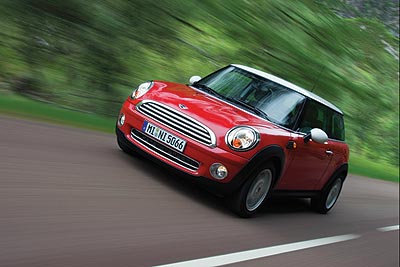 Chevrolet Aveo
Tested with standard side airbags with a combination of head/torso airbags in the front seat, the Aveo scored only an Acceptable in frontal tests, a Marginal for side impact and a Poor rating in rear crash testing – yet another reason for subcompact shoppers to bypass the Chevy dealer on the way to the Nissan, Toyota or Honda lot. Here's the rub: even with all the airbags GM engineers could stuff into it, the Aveo performed badly thanks to structural performance. The back seat, meanwhile, enjoyed no airbag protection, and as a result, the rear passenger's head struck the barrier. Ouch.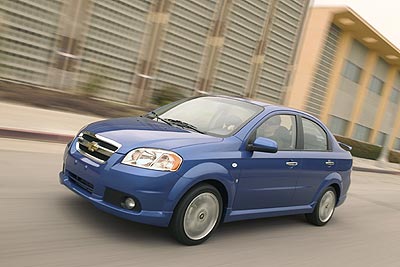 Scion xB
Tested without side airbags, as they were not available, and boy does that car need 'em: a test result of Good for frontal impact notwithstanding, the Scion xB gets a Poor rating on side impact testing – a crucial test for small cars – and only a marginal for rear crashworthiness. That's far under the expectations for most Toyota vehicles (Scion is part of the Toyota family), during the 2007 model year.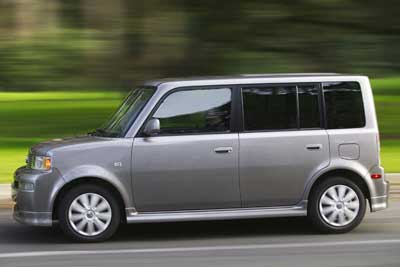 Hyundai Accent/Kia Rio
All hail the Accent, the poorest performer in the group. Tested with standard side airbags, curtain bags for head protection and torso bags for front passengers, the Hyundai/Kia team pretty much washed out, with an Acceptable rating for front tests, a Poor rating for side impact and Poor for performance during rear crash testing. Given the Korean automakers' new emphasis on safety, this is a surprising result. Fact is, the Accent/Rio suffered significant structural damage, just as the Chevrolet Aveo had, compromising what its airbags accomplished and leaving passengers vulnerable to significant lower forces which the IIHS says may lead to broken ribs, a fractured pelvis and internal injuries. Photos courtesy of Ron Perry, the automakers