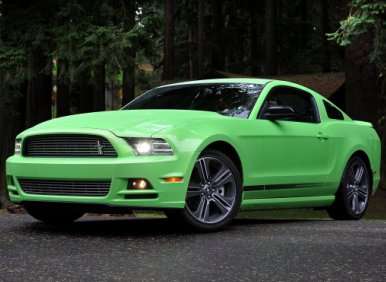 Forget the dog days of summer. In the Detroit area, the second weekend in August is devoted to horsepower—and lots of it, as the annual Woodward Dream Cruise transforms the Motor City into the globe's biggest display of hot rods, high-performers and customer cruisers. The 18th annual event opens officially on Saturday, August 18, but the gearheads are already flocking to Detroit, and the Big Three are finalizing a full slate of activities to keep them happy.
(Full details on the event can be found at www.WoodwardDreamCruise.com.)
2012 Woodward Dream Cruise: Sponsored by Chevy
The presenting sponsor of the Dream Cruise, Chevy will put its focus on celebrating the 60th anniversary of the Chevrolet Corvette. A certain highlight: A life-size timeline of Corvette history, created with significant models and engines from the past six decades. Attendees can look for the Corvettes at Chevy's Cruise HQ in the "Birmingham Triangle" area, bounded by old and new Woodward north of Maple. There, folks also will be able to check out a selection of heritage, specialty and production vehicles, along with a chance to see Shades, a noted Motown graffiti artist, create a unique and Corvette-inspired street image.
Chevrolet is getting busy before the Cruise kicks off, too, with a GM Design car show on Wednesday, August 15, that will feature personal vehicles from GM designers and musical performances. And starting on Thursday, August 16, and running through the end of the Cruise on the 18th, the Chevy Performance team will populate nearby Memorial Park (at the northeast corner of 13 Mile and Woodward) with a display of show cars, racers and the current crop of hi-po production vehicles, including the Chevy Camaro ZL1.
2012 Woodward Dream Cruise: Ford Fans to Rally at Mustang Alley
The Blue Oval will once again occupy "Mustang Alley," located at 9 Mile and Woodward, and this year Ford will be marking the 20th anniversary of its Special Vehicle Team with a big batch of SVT models. The Ford Mustang also will get plenty of attention, as the company will showcase more than 800 of them at the event, with examples from every model year going back to the first (in 1964). Of course, that will naturally include the entire 2013 Ford Mustang lineup, including the 200-mph Shelby GT500 and both production and competition versions of the Boss 302.
Speaking of which, a one-of-a-kind Boss 302 Laguna Seca will be raffled in the Alley between 5:00 and 5:30 p.m., with proceeds going to the Michigan chapter of the Naional Multiple Sclerosis Society. Tickets are just $10—or three for $20—and can be purchased by visiting www.nationalmssociety.org/chapters/mig/fundraising-events/mustang-raffle/index.aspx up until midnight on August 16; they will then be sold on site at the Dream Cruise.
Further Ford-sponsored activities will include an appearance by Mustang master Vaughn Gittin Jr. and other professional drivers at the Blue Oval's "burnout box," along with an extensive collection of vehicles, engines and parts from Ford Racing.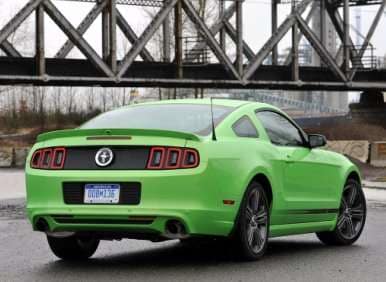 2012 Woodward Dream Cruise: Dodge Goes Online
The Chrysler Group will look to keep its marketplace momentum going with its largest Dream Cruise presence ever. More than 75 of the automaker's most exciting vehicles—from all brands, including SRT and Mopar—will setup shop at the corner of Woodward and 13 Mile Road, and they'll be joined by a slew of interactive and mobile exhibits, as well as a shopper's paradise for "Imported from Detroit" and "Imported from Gotham City" gear. Vehicular highlights will include the 600-hp Dodge Dart rally car, the 2013 SRT Viper, select choices from the Chrysler Museum and the Ram brand's Raminator monster truck.
Can't make it to the Dream Cruise in person? SPEED TV's Steve Magnante will provide live streaming coverage of the event while he hits Woodward in a vintage 1970 Dodge Polara to interview the brand's fans. You can check it out online at www.RedlineDodge.com beginning on Wednesday, August 15.
"The Woodward Dream Cruise is the perfect place to showcase the dynamic vehicles each of our brands has to offer, as enthusiasts from all over the country come together to celebrate classic and current car culture," said Reid Bigland, head of U.S. sales for the Chrysler Group and president/CEO of Dodge.