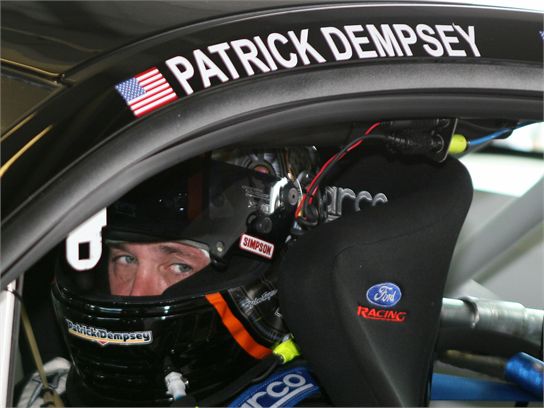 Perhaps you know Patrick Dempsey as Dr. McDreamy on the medical drama Grey's Anatomy (until today, I did not include myself on that list). Did you also know that Mr. Dempsey collects classic Jaguars, piloted the pace car at the 2007 Indianapolis 500, and plans to race in the Rolex 24 at Daytona next month? Neither did I. Enjoy these highlights from Patrick Dempsey's garage.
Page 2
Patrick Dempsey owns and drives race cars (and he owns his own IndyCar Series team too). That's pretty tough to trump when it comes to celebrity rides. Seen here is Dempsey racing in the Grand-Am KONI Challenge Series. His racing pursuits are not limited to the track either; Dempsey has also competed in the off-road Baja 1000 and plans to do so again this year.
Leave racing Mustangs to the pros, and the, um, celebrities.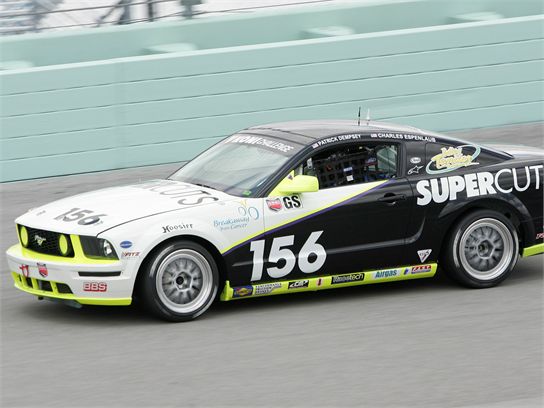 Page 3
This photo of Patrick Dempsey should be another hint that he's a racing fanatic. How should I put this? The 911 GT3 is a track-friendly version of the 911, and the 911 GT3 RS is a track-friendlier version of the track-friendly  911 GT3. Confused? Okay, try this: it's fast, it has orange wheels, and it's as close as you can get to a Porsche race car while remaining street-legal.
Have $120,000 laying around? Step right this way!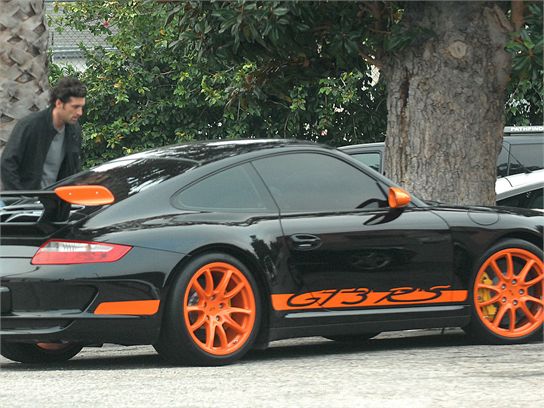 Page 4
This Benz was actually a gift to Patrick from his wife on his birthday. I wouldn't expect to see Patrick on a track with this big boy anytime soon, though he does have his wife to thank for his current racing career. Apparently nine years earlier she bought him a three-day competition racing package and he's been at it ever since.
I found 280SEs on eBay selling between $30,000-$60,000. The 290SE is the precursor to today's modern S Class, also a fine choice.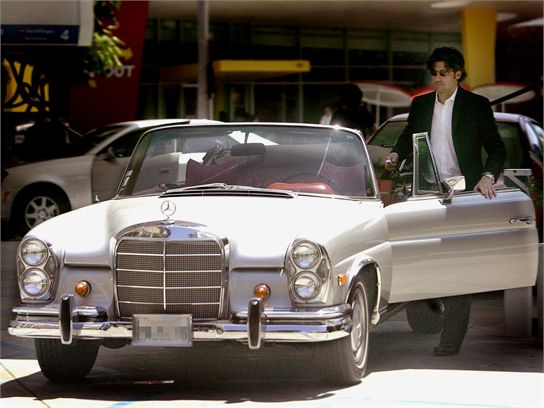 Page 5
I'm starting to think Patrick Dempsey is a speed addict. Purchasing a Lotus Exige S is a classic symptom. If the car accelerated starting at the beginning of this paragraph, by the time you finish this sentence the Exige S could already be doing well over 100 mph.
Don't be deceived by the grocery bag in Patrick's hand. The Exige S is not what one might call a "daily driver". Its seats are uncomfortable, its ride compares to a wood sled on a dirt road, and the absolute inability to drive it slowly will get you pulled over sooner or later, I guarantee it (speaking from personal experience here).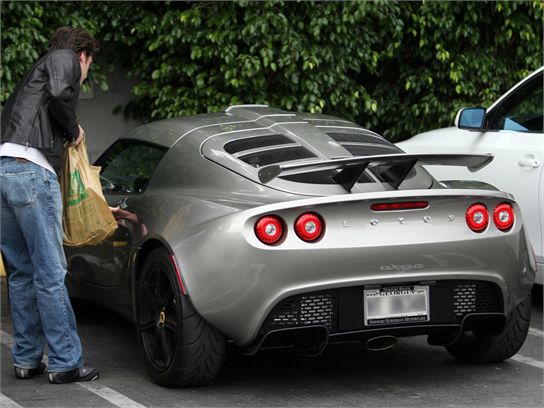 Page 6
This picture doesn't really do the car justice, but trust me it's a beauty. sports car International placed this car number one on its "top sports cars of the 1960s". I'm not sure if this car factored into People Magazine's decision to crown Dempsey 2007's "Star of the Year", but it was certainly considered by me when putting this gallery together.
First, I'm pretty sure Dempsey's hat was shipped over with the car. Second, I have little experience buying classic Jaguars (okay no experience), but I imagine maintenance can be a handful. If that scares you, the current XK in my opinion is a beaut as well, and worth a look.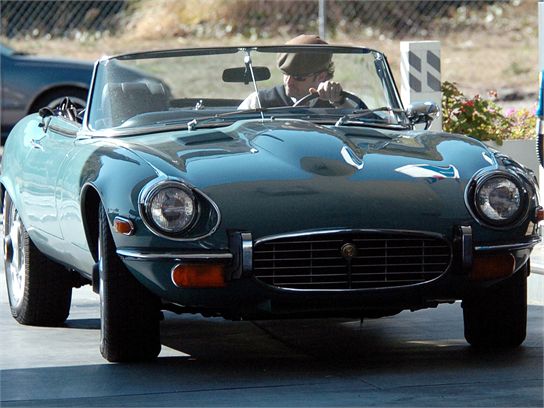 Page 7
The Panoz is well known for its racing heritage. It should follow suit that Patrick Dempsey owns one and has been racing in the Panoz GT Series since 2004. Me personally, I don't get the appeal, as I don't think it's a particularly attractive car. But Panoz owners love them, and Dempsey's track record with his automotive picks has been solid, so perhaps I'll give it a second look.
Okay I gave it a second look and I still don't like it that much. But what do I know, I drive an Oldsmobile Alero. If you can't find a Panoz Esperante on the market (I could only find 2 on eBay), you might want to check out a Lotus instead.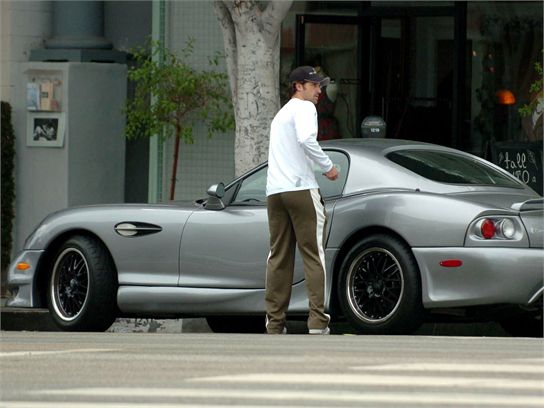 Page 8
Earlier I said Patrick collects classic Jaguars. Well he has two, which I'm not sure constitutes a collection, but if you had to pick two, an XK120 would certainly be one of them. The 120 stands for 120 mph, which I'm sure Patrick knows (possibly from personal experience). Again with the hat…
The 1954 is pretty rare and can't be cheap. By comparison, the 1948 and 1949 XKs are even rarer, with only 240 ever built, each by hand. A 2008 XK Convertible will run you over $80,000.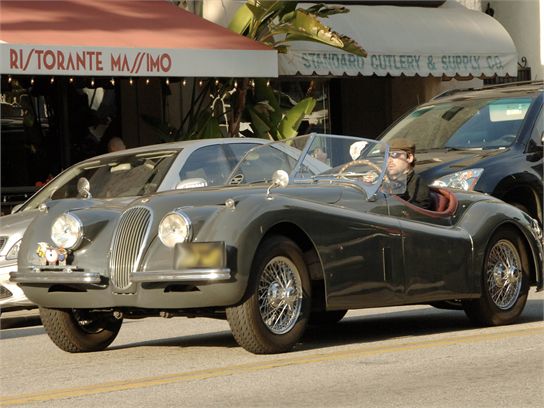 Page 9
Five of the six cars I've shown you lack a back seat, and given that the Dempseys have baby twins, they inevitably had to squeeze a more responsible ride in the garage. Shown here is Jillian Dempsey pushing a Land Rover LR3, loved by wealthy mothers everywhere.
Do you own any of the following: a yoga mat, twin babies, or a race car trailer? If you answered yes to any of those, a Land Rover LR3 may be for you.