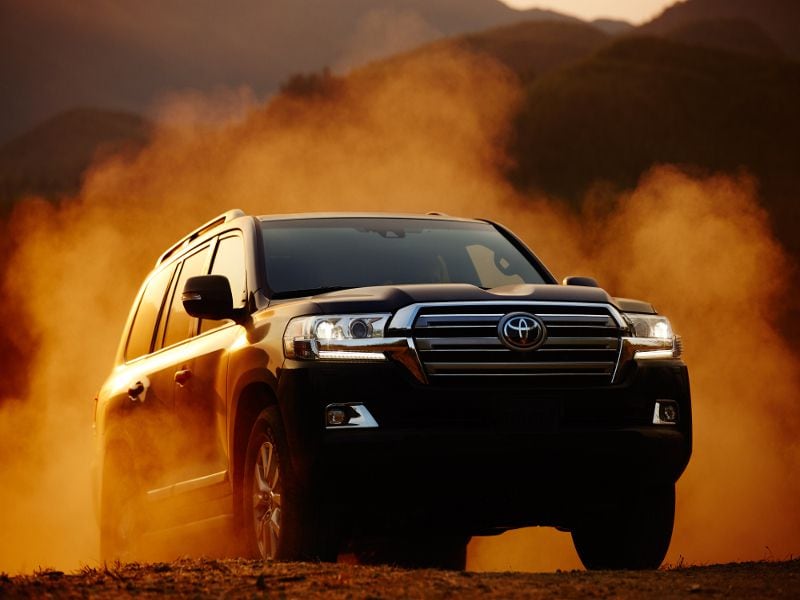 2016ToyotaLandCruiserfrontaction
No matter how sophisticated we get as a society, we still value ruggedness, and that is reflected in our vehicle options and choices. All-around, do-anything capability has been the key to the success of the sport utility vehicle (SUV) over the past decade. In fact, SUVs outsell sedans in the US right now, a big reversal over the trends of the past century.
Among SUVs, there are some with greater capability and some with less. In order to be considered one of the best SUVs, a vehicle must have a great 4x4 system. Full-time four-wheel drive is not a requirement, but all-speed 4x4 is a must. Overall build quality, smart interior packaging and robust engine choices are also important, and while exterior beauty is in the eyes of the beholder we lean toward form following function. No posers allowed.
Following is our list of 10 of the Best 4x4 SUVs.
2018 Chevrolet Tahoe
Since 1995, Chevy has sold the rugged full-size Tahoe in the United States. Sharing a platform with the GMC Yukon, Cadillac Escalade and Chevy Suburban, Tahoe hits the sweet spot with a rugged chassis, comfortable cabin, big cargo space, and room for seven passengers. A major makeover with a new platform debuted in 2015, which most significantly introduced a foldaway third row of seating (as opposed to a removable split bench.) 4X4 is available on all trim levels and can be upgraded with the Z71 package that includes suspension, wheel, tire, fog lamp, rear axle, transfer case, hill descent control and high capacity air cleaner, along with other cosmetic and functional accessories. The 2018 Chevrolet Tahoe is built like a tank, albeit a very comfortable, smooth-driving tank.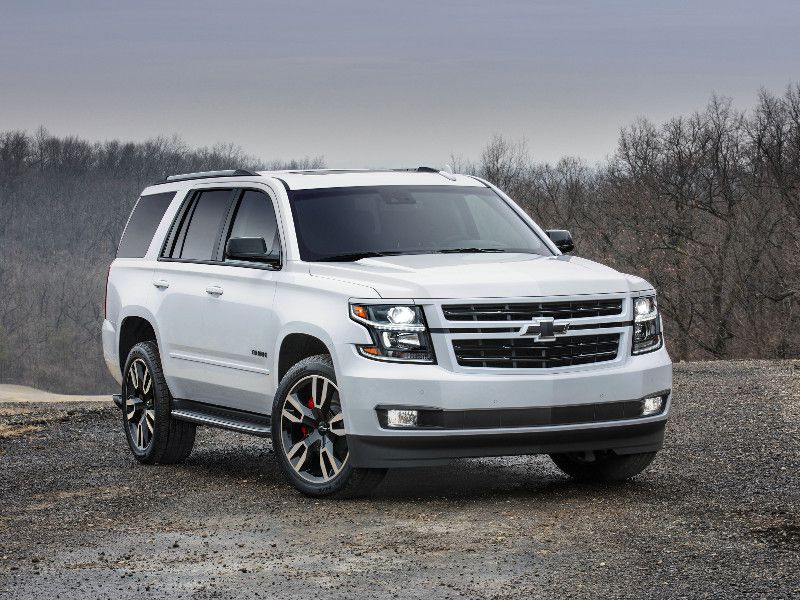 Photo by General Motors
2018 Subaru Outback
The Subaru Outback has been around for over 20 years, and it has always defied pure classification. Based on a unibody chassis that also underlies the Legacy sedan, the 2018 Subaru Outback is a tall wagon with such impressive capabilities that it is almost universally categorized as an SUV, and it's one of the best. Subaru's Symmetrical All-Wheel-Drive is standard and gets combined with Active Torque Vectoring for enhanced handling in all driving conditions. X-Mode can be switched on for even more prowess in off-road situations, where the Outback's 8.7-inches of ground clearance also come in handy. There's a reason that the Outback is extremely popular in the Northeast and in the Northwest, it's one of the best 4x4 SUVs for winter driving conditions.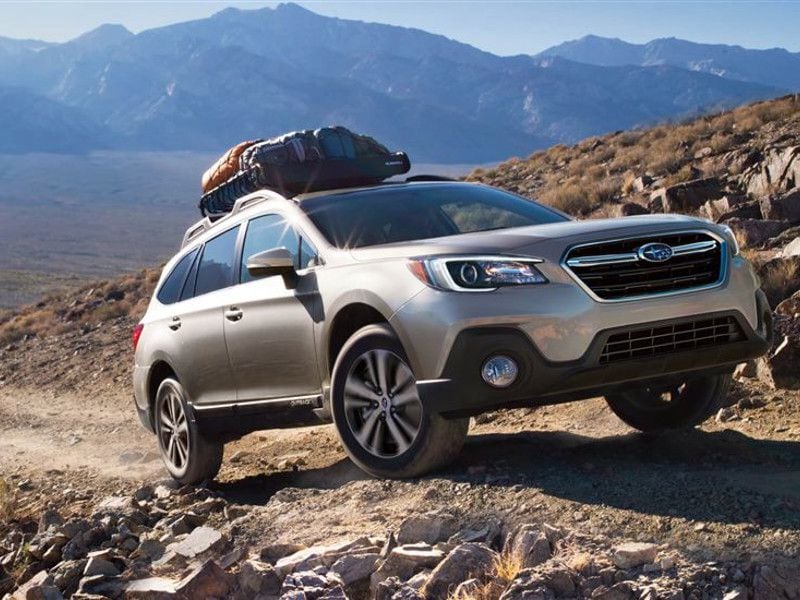 Photo by Subaru
2018 Porsche Macan
When Porsche introduced its first SUV (the Porsche Cayenne) in 2003, sports car purists were outraged. How could a performance automobile manufacturer turn its back on tradition? Well, it turns out Porsche knew what they were doing, and the Cayenne has been their best-selling vehicle for years. It was no surprise when the Macan followed as a 2014 model with Porsche having established itself as an SUV powerhouse. The 2018 Porsche Macan is a compact SUV with available 4x4 capability. It strikes a perfect balance between the performance character of Porsche's coupes and convertibles, the capability of the Cayenne, and fits in with the industry trend toward smaller SUVs. Ample engine output, decent ground clearance and sophisticated all-wheel-drive add all-road capability to the Macan, making it one of the best 4x4 SUVs.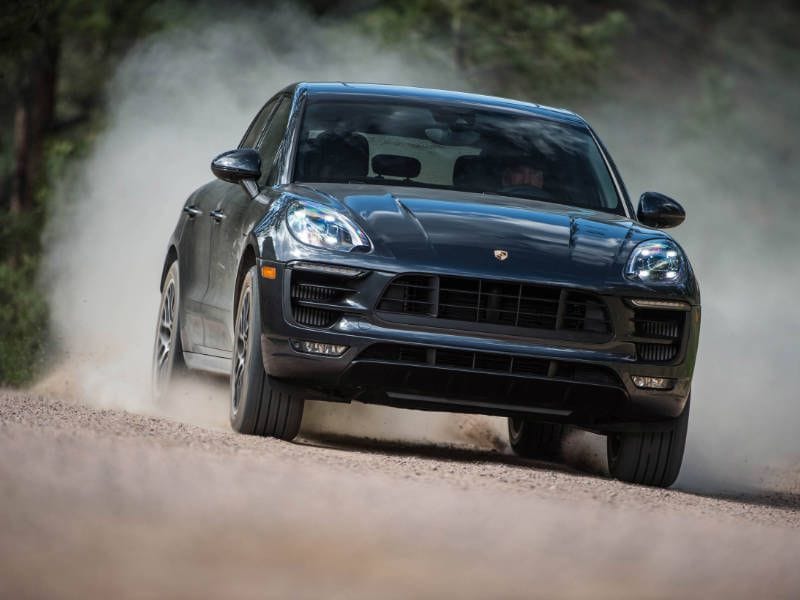 Photo by Porsche
2018 Mercedes-Benz G-Class
When you're a German automotive manufacturer, you have to be aware of history. A military-inspired vehicle might not hit the correct note, so it's a tribute to the Mercedes-Benz G-Class that the boxy 4x4 SUV has been mostly unchanged since its introduction as a civilian vehicle in 1979 (and not officially sold in the US until 2002.) Looking ready to transport troops, the 2018 Mercedes-Benz G-Class is deceptively luxurious and sophisticated. A rugged body-on-frame construction and three fully locking differentials make it a monster in all on- and off-road conditions, and a statement vehicle in urban and suburban settings. Fashionistas may lean toward a pimped-out G-Class, but automotive enthusiasts recognize the rugged vehicle beneath the bling.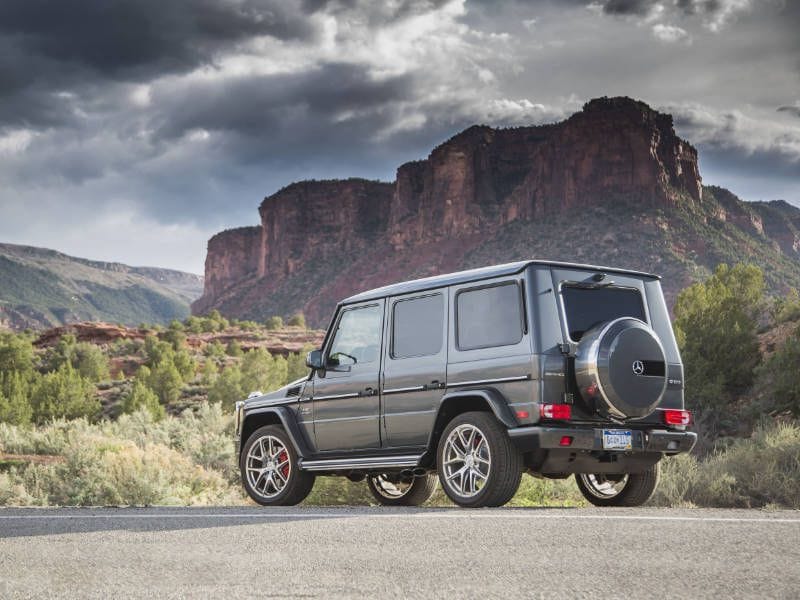 Photo by Mercedes-Benz
2018 Lexus LX
Don't let the big L on the grille distract you - the 2018 Lexus LX is one of the best 4x4 SUVs that money can buy. A traditional body-on-frame chassis provides a strong foundation for this beauty, which can be ordered in two- or three-row configurations. The LX comes fully loaded for 2018 in "mono-spec" trim level, with standard full-time four-wheel drive, an eight-speed automatic transmission, a Torsen limited-slip center differential, and a 5.7-liter V8 engine that pumps out 403 lb-ft of torque. LX's electro-hydraulic suspension has four-wheel active height control and automatic load-leveling adaptive variable suspension, which smooths the ride for all passengers.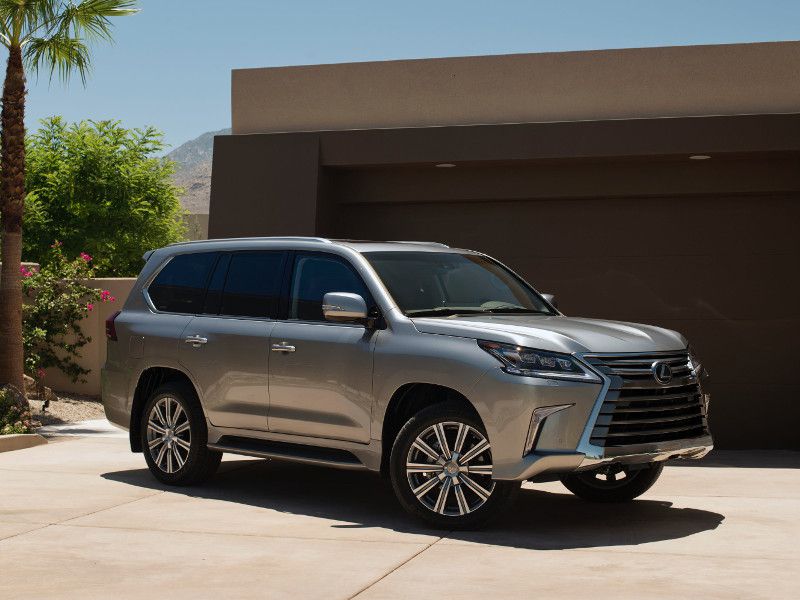 Photo by Lexus
2018 Toyota Land Cruiser
Go anywhere in the world where off-pavement driving is a necessity, and you'll find the Toyota Land Cruiser. Many countries get multiple versions of the Land Cruiser, but for the United States, the 2018 Toyota Land Cruiser comes in just one flavor:a full-size body-on-frame 4x4 SUV. Sharing a platform with the Lexus LX (not bad company,) the Land Cruiser has evolved to include a high level of luxury appointments along with its 4x4 capability. Many Land Cruiser vehicles are put to work as tow vehicles, thanks to a standard trailer towing package, 8,100-lbs of towing capacity and an engine that produces low-end torque in abundance.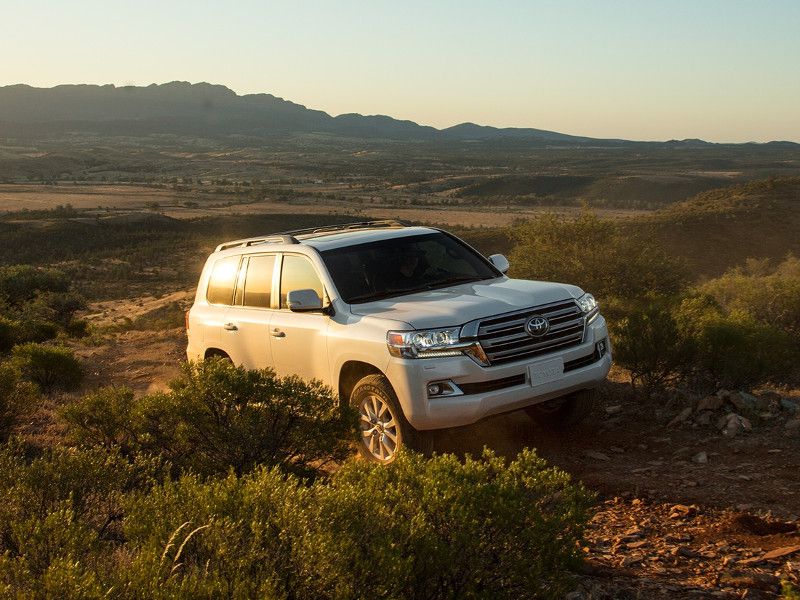 Photo by Toyota
2018 Jeep Wrangler
The Jeep Wrangler is all-new for 2018 and it's a relief to report that while improved, it hasn't changed to a point where it's unrecognizable as as Wrangler, carrying on the Jeep tradition that stretches back to the World War II era. Underneath the exterior skin lurks a thoroughly modern 4x4 SUV that is one of the best. The two-door short wheelbase Wrangler might be the most capable off-road SUV on the market (depending on who's driving,) and the four-door long wheelbase Wrangler Unlimited isn't far behind. What elevates the Wrangler to one of the best though isn't its pure capability, it's the fact that Wrangler is extremely well-sorted, comfortable and livable when your commute doesn't require goat-like climbing, just lap-dog docility. Knowing the Jeep Wrangler can do both makes it a good choice for a commuter with a wild side.
Photo by Fiat Chrysler Automobiles
2018 Jeep Grand Cherokee
Some may think that choosing a Jeep Grand Cherokee over a Wrangler is sacrilege, but we don't think so. The 2018 Jeep Grand Cherokee is a polished, capable, all-terrain 4x4 SUV that is a great all-around vehicle. Jeep has elevated the Grand Cherokee's interior materials, equipment, and fit and finish to near-premium levels, and in the process has elevated its flagship SUV to impressive heights. Not only that, the Grand Cherokee has never lost its off-road capability. In fact, one could argue that the Grand Cherokee has improved in that area with the advent of the Trailhawk trim level which emphasizes off-road capability without ignoring style and luxury. Any 4x4 Grand Cherokee that you choose comes with impressive abilities and is among the best 4x4 SUVs on the market.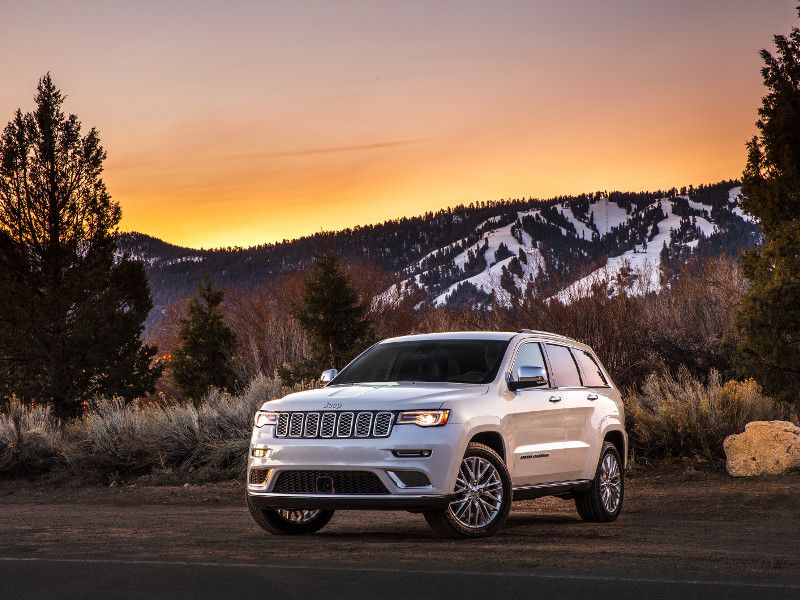 Photo by Jeep
2018 Land Rover Range Rover
If it's good enough for royalty, it must be pretty good. The Queen of England and many of her retinue choose the Land Rover Range Rover as their 4x4 SUV of choice. And why not? Supreme luxury, impressive styling, and robust performance is combined in a vehicle that can conquer just about any off-road conditions it encounters. The 2018 Land Rover Range Rover can be kitted out with ultra-premium levels of luxury appointment, and each SUV still comes with a very sophisticated Terrain Response system that makes off-roading as sumptuous as a drive in the park. The SUV of choice for both Queen Elizabeth and James Bond, the Range Rover is one of the best 4x4 SUVs available.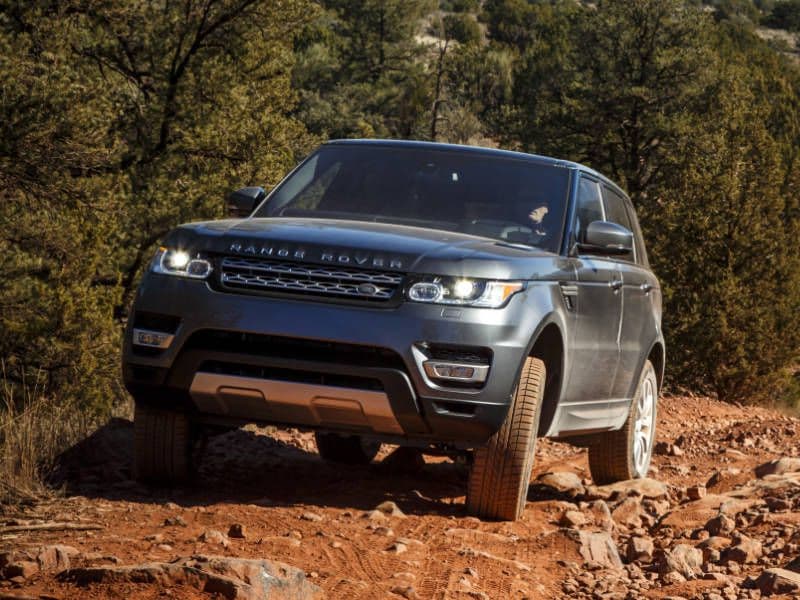 Photo by Jaguar Land Rover
2018 Toyota 4Runner
Through five generations since 1984, the Toyota 4Runner has exemplified the best in 4x4 SUVs. The 2018 Toyota 4Runner is a mid-sized SUV with an optional third-row seat, and an available sliding cargo shelf. A 4.0-liter V6 engine and available full-time four-wheel drive make the most of the body-on-frame SUV's 9.6 inches of ground clearance. The 4Runner's front cabin is generously sized and perfectly arrayed with a great ergonomic feel. When it comes to looks, 4Runner manages to look supremely capable without shouting out overtly about its abilities. On the trail, the 4Runner fits in like it was only intended for off-road, but on pavement it doesn't lose one bit of its appeal and function. All in all, it is one of the best 4x4 SUVs you can buy.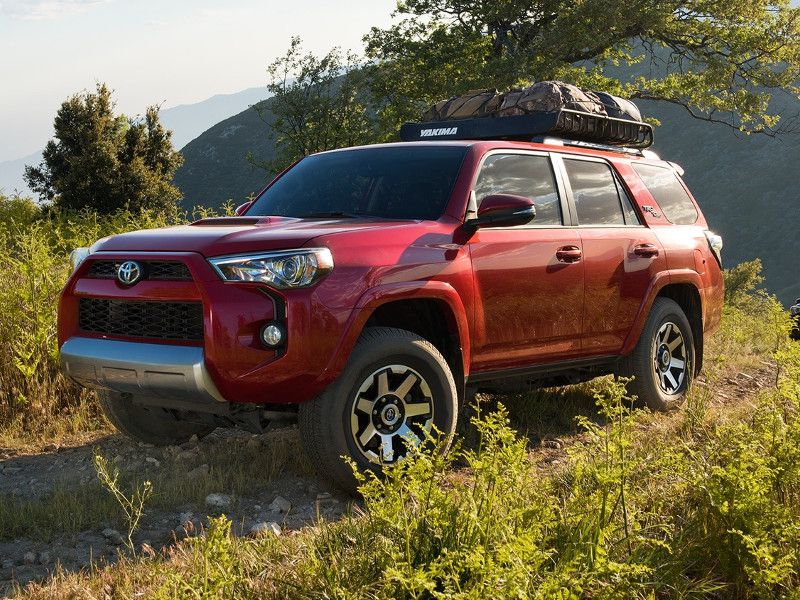 Photo by Toyota