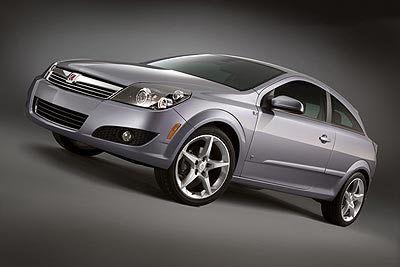 Best Bets and Big News at the Chicago Auto Show – News: Ford got the first headlines of the 2007 Chicago Auto Show by bringing back the Taurus name, but Saturn grabbed glory by show's end with the hot new Astra hatch and two new customer service programs designed to help get answers and prove Saturn's quality claims. In between, there was a trickle of debuts headed by the larger and more stylish Toyota Highlander, two new Scions, the hot Pontiac G8, the long-awaited Volkswagen R32, and more. To follow are the best new vehicles we saw at the show, along with some of the biggest news stories.
Big News: Ford Brings Back Taurus Name
Stuck with two very capable-yet-boring cars, Ford announced on the eve of the Chicago Auto Show that it was bringing back the Taurus name in the hope that "Taurus" will jerk the car buying public out of its collective Ford amnesia and remind them of happy rental car memories, creating a desire to go to the airport or buy a Ford. Older folks will remember the Taurus as the best-selling car in America, one Ford killed just a year ago. At the time of its death, the Taurus was a sad example of what happens when a name winds up on too many white rentals and fails to stay competitive: the car, and the name, became fleet exclusive, throwaways destined for the bin heap.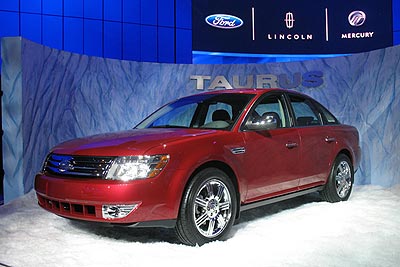 Big News: Saturn Debuts Astra, Launches Test Drive, 24/7 Chat
Not only did Saturn launch the Astra, the last of the new Saturns and straight from Europe by way of Opel, the automaker has now turned its attention to the customer experience with the launch of a " Test Drive at Home" program and a 24/7 live chat. The chat is designed to help answer questions about new Saturns, and the test-drive program will require Saturn dealers to pull up to a person's home or office with a car for evaluation. The programs attempt to provide customers with a no-pressure way to get vehicle questions answered.
Best Bets: 2007 BMW Alpina B7
Call it an M7 if you want to, if doing so makes you glow warm and happy on the inside. Go ahead, for the BMW ALPINA B7 is as close as you're probably gonna get to what an M7 would be. And, in fact, it may be even better, seeing as Alpina is generally known for a smoother application of power and this is the flagship for the BMW brand. It's far more exclusive, anyway, what with that numbered plaque screwed into the roof inside the cabin. But you don't buy this for the plaque, you buy for the 500 beautiful German horses that come under the hood. If you want one, act fast. According to BMW, we'll get just 200 copies of the Alpina B7 for the 2007 model year, all going for $115,695.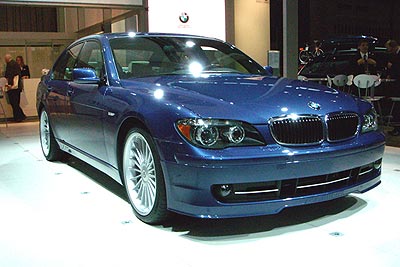 Best Bets: 2008 Ford Taurus X
Just when you think the Freestyle is gone, well, it is – sort of. Ford announced at the Chicago Auto Show that the Freestyle is getting a new lease on life thanks to revised styling and more horsepower under the hood. Oh, and it has a new name: Taurus X. Regardless of what we think of this marketing move, the fact is that if you're shopping for a family car the new Taurus X is among the better rides available. No, it's not flashy. Nor is it fun to drive, sporty, goofy, or any of those weird things that makes auto journos go giddy. Nah. The Taurus X is just roomy, good old-fashioned transportation. And judging from these improvements, it looks like the new emphasis is squarely set on good.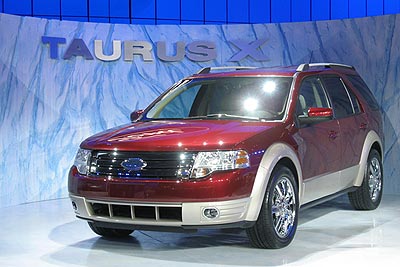 Best Bets: 2008 Pontiac G8
Pontiac: Designed for Action. No known antidote. Street cred. Starstruck. Performance. Passion. Those are the keywords and phrases Pontiac's marketing machine uses to describe its lineup. Problem is, this amounts to a promise largely unfulfilled. Or is it? If the all-new G8 sedan, based on Australia's Holden Commodore, impresses from behind the wheel as much as it does when being gazed upon, Pontiac's marketing hype might actually prove credible. At least in this one isolated case. When it goes on sale during the first quarter of 2008, the rear-wheel-drive G8 will come in attractive yet subdued base trim, and tire-squealing, drift-friendly, 362-horsepower GT guise. Yeah, baby.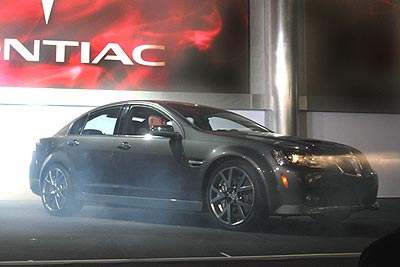 Best Bets: 2007 Porsche 911 GT3
Overkill is a beautiful thing. Here in the States, a significant proportion of drivers spend their days stuck in traffic, essentially sucking on the tailpipe of daily 9-to-5 life. We clearly don't fast cars that offer stellar handling. However, that doesn't mean we don't them. For those who live their lives based on want and not need, and provided their bank accounts are flush with cash, Porsche offers the 2007 911 GT3. Few municipalities will put up with runs up to 193 mph, or personally verifying the claimed 4.1-second 0-60 mph time. Again, we don't really to be doing those types of things, but that doesn't mean we don't to…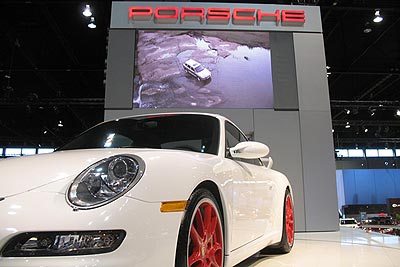 Best Bets: 2008 Saturn Astra
Saturn is officially cool. Yeah, we can hardly believe it either. Great styling, European driving dynamics, competitive pricing, and a terrific warranty coupled with Saturn's traditional no-haggle sales philosophy and excellent customer service make the emerging lineup of Saturns undeniably appealing. The 2008 Saturn ASTRA is the latest in a string of home runs, replacing the awful Ion with smart three- and five-door hatchbacks that look great and promise an entertaining drive. The five-door model can be had with XE or XR trim, while the three-door is available only in XR trim. Standard equipment includes power windows, power door locks, a CD player, and a 60/40 split folding rear seat. Six airbags are standard, and the Astra also includes OnStar with one year of free Safe & Sound service.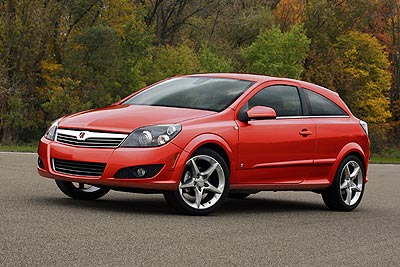 Best Bets: 2008 Scion xB
You're reading this and thinking that the Scion xB is the coolest car on the road – or maybe you think it's the import equivalent of a Pontiac Aztek. Either way, you're destined to continue dancing a love/hate tango with the newly minted 2008 Scion xB. It's simply more box to love, with more room inside, more power and a trendier style. Based on the Scion t2B Concept, the xB proves that Scion is really like most other automakers: more is better, and that means that you're really just like everyone else, too, just a little bigger, closer to middle age and more like your parents than you thought. But that's okay. You don't get asked for your ID anymore because you're so much more mature, right?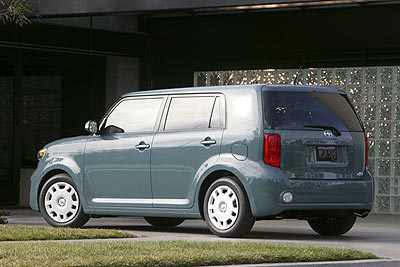 Best Bets: 2008 Scion xD
Toyota introduced the all-new Yaris and Matrix today at the 2007 Chicago Auto Show, wowing the gathered journalists with its ability to morph two cars into a single Scion. So maybe they didn't mean to do that, but that's the end result, and who says a car like the Scion xD isn't attractive to the young buyer or two out there, or, perhaps, a few fifty-somethings with fresh tats and a jones to drive something cool like their kids do? With a clever interior, a decent if mainstream design, and a powerful-enough engine, the Scion xD is the answer to a lot of questions – just older, more mature questions.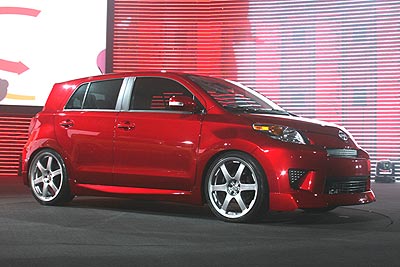 Best Bets: 2008 Toyota Highlander
Smart in, strong out. That's a tagline Toyota is using with one of its new rides, but if you're thinking it's the newly-brawny Tundra, think again. It refers to the 2008 Highlander. That's right, Toyota is aiming to associate strength with a model based on the Camry/Avalon platform, albeit one available with four-wheel drive. However, Toyota cites data which suggest that Highlander owners and prospective buyers want added size and power, so when the 2008 Highlander arrives in July it will sport 270 horsepower, added size in nearly every measurable dimension, a host of clever and desirable interior features, and a markedly muscular appearance.