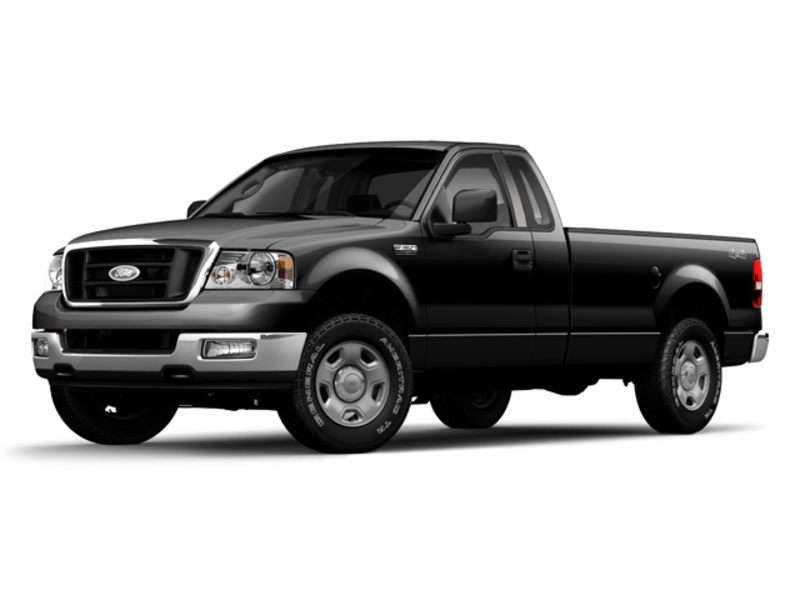 Pickup trucks hold their value quite well on the used market. In fact, when putting together this list of the best used trucks under $10,000, we were forced to go back in time a fair distance and seek out older vehicles in their base models - no frills, just the bare essentials. Why do trucks do so well compared to other types of vehicles? Designed with utility in mind, a pickup will always be useful to someone, especially if they don't need niceties such as leather and navigation. Even a truck that has put on a lot of miles is desirable to a certain crowd as long as it's not rusted to pieces and can still tow a trailer or haul a heavy load in its cargo bed. Let's take a quick look at 10 of the best used trucks under $10,000. 
1) 2008 Ford F-150
The Ford F-150 is the best-selling vehicle in the United States, which means that there are a ton of them available on the secondhand market. Still, in order to fit a Ford F-150 on our list of the best used trucks under $10,000 it was necessary to go back to the 13th generation, which ended in 2008. A regular cab F-150 from 2008 in XL trim will net you 17-inch steel rims, a radio, and vinyl seat covers. The truck also features a 4.2-liter V-6 good for 202 horsepower and 260 lb-ft of torque, yoked to a five-speed manual transmission (you can also find an automatic-equipped edition of the pickup for not much more money). Either way, fuel mileage checks in at 14 mpg city and 20 mpg highway.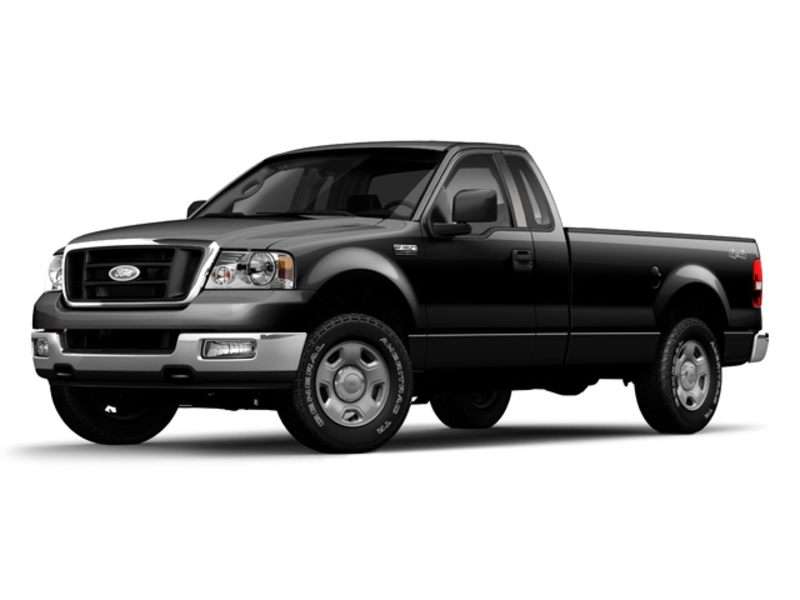 2) 2011 Dodge Dakota
The 2011 Dodge Dakota is the last year of the models third generation. It's a mid-size truck that almost meets the full-size standard in terms of road presence. Look for a Dakota in the desirable Club Cab configuration (with additional seating for three passengers behind the front row) in ST trim, which delivers cloth seats, a CD player, 16-inch steel wheels, and air conditioning, and it also provides a six and a half foot cargo bed. However, it might be necessary to look for a slightly older model to score this combination. The most affordable trucks are those that are paired with the Dakota's 210-horsepower, 3.7-liter V-6. Also capable of generating 235 lb-ft of torque, this unit is matched with a six-speed manual transmission and offers fuel economy of 16 mpg around town and 20 mpg during highway cruising.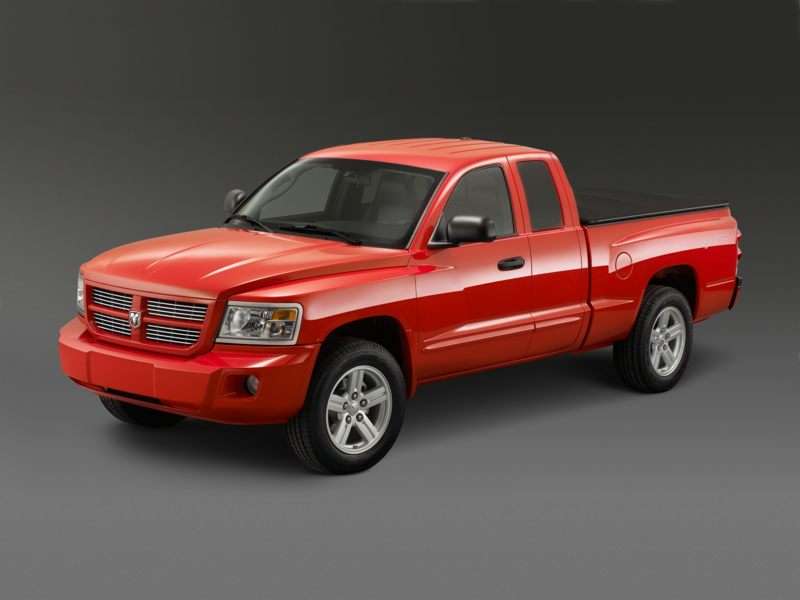 3) 2007 Toyota Tundra
The Toyota Tundra has a long lifecycle, so the 2007-2009 model years are from the same generation as the current 2015 model, and it's necessary to go back that far to get a good used example at an affordable price. That's okay, though, because despite not selling in nearly the same numbers as its domestic competitor, the Toyota Tundra enjoys a solid reputation for reliability. A regular cab Toyota Tundra from 2007 is only available in the DX trim, which means a cloth bench seat, a CD player, and air conditioning for both driver and passenger. The truck's standard engine is a 236-horsepower, 4.0-liter V-6 that also produces 266 lb-ft of torque. A five-speed automatic is the only transmission offered in this configuration of the Tundra, and fuel mileage for the V-6 is listed at 15 mpg city and 19 mpg highway.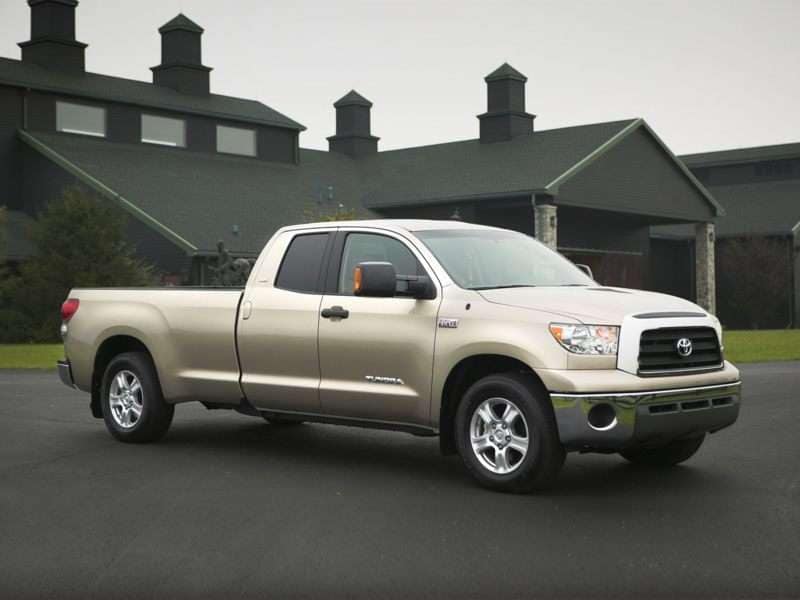 4) 2011 Ford Ranger
The 2011 Ford Ranger is the only true compact pickup truck in our roundup, and while its basic design might not have changed much from the 1990s, it still has a lot of appeal for those seeking a truck whose size makes it easier to manage in an urban setting. The base XL edition of the 2011 Ford Ranger is equipped much like most of the other vehicles we have seen so far, with utility-focused vinyl seating, a basic radio, and 15-inch steel wheels. The Ranger's entry-level 2.4-liter four-cylinder mill produces 143 horsepower and 154 lb-ft of torque, and its five-speed manual transmission helps it to deliver fuel economy of 21 mpg in stop and go driving and a surprising 26 mpg on the highway. Ford discontinued the Ranger in the United States in 2012, so though it might be necessary to go back  a few more years to find a solid example, the truck was largely unchanged throughout the early 2000s.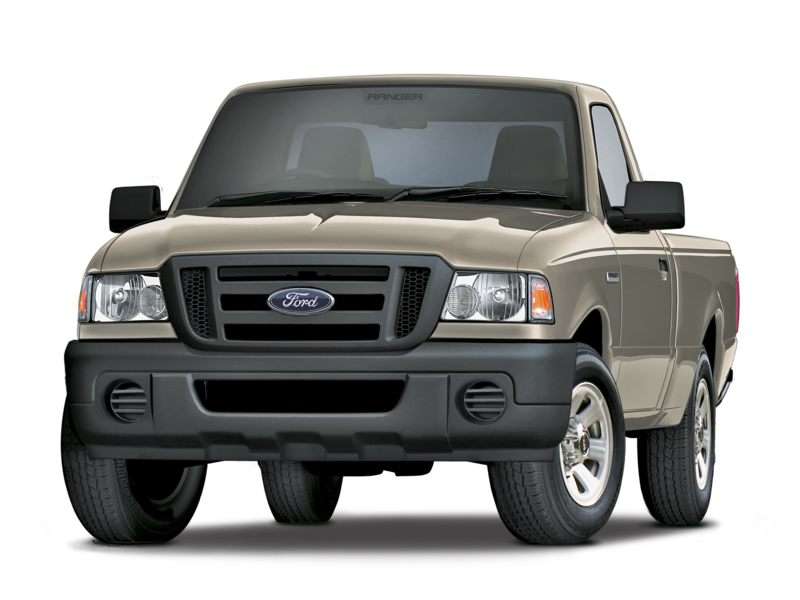 5) 2008 Chevrolet Silverado 1500
The 2008 Chevrolet Silverado 1500 is another popular full-size truck that has been able to hold on to its value since the truck's second generation ended in 2013, although of course, adjacent model years will also suit your needs. A regular cab Chevrolet Silverado hailing from 2008 - assuming the Work trim, which was aimed at those who needed the pickup for practical purposes only - includes air conditioning, vinyl seats, a CD player, and a few niceties such as satellite radio and a trip computer. A 4.3-liter V-6 sits in the engine bay of the entry-level Silverado, and it produces 195 horsepower and 260 lb-ft of torque while also returning fuel mileage of 15 mpg city and 20 mpg highway. A four-speed automatic transmission handles the gear-shifting duties for the Chevrolet.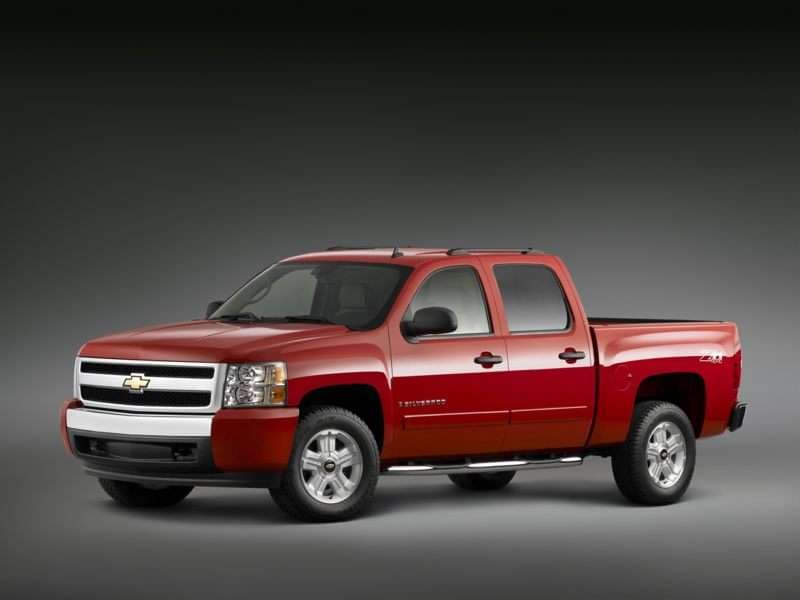 6) 2007 Nissan Frontier
The 2007 Nissan Frontier is another Japanese truck with a good reputation for staying together over the long haul. The mid-size Nissan Frontier starts out in the King Cab body style, which offers additional passenger accommodations in the back and a six-foot cargo bed. Cloth seats, 15-inch steel wheels, and not much else are offered with 2007 editions of the Frontier's base XE trim level, and the truck also features a 152-horsepower, 2.4-liter four-cylinder engine. Capable of producing 171 lb-ft of torque, this unit's fuel economy measures as 19 mpg in city driving and 23 mpg on the highway when paired with its standard five-speed manual transmission.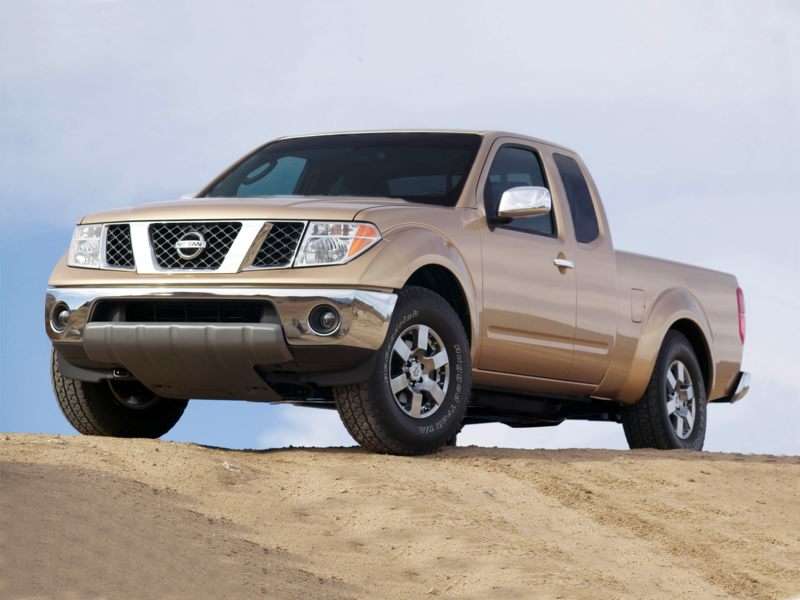 7) 2008 GMC Sierra 1500
The 2008 GMC Sierra 1500 is essentially a clone of the Silverado 1500 from the same year. Both trucks share the same platform, with a few styling tweaks and equipment changes, although the base Work trim is also applicable to the GMC Sierra. Features match those of the Chevrolet, which means a CD player, satellite radio, vinyl seats, and air conditioning in the regular cab version of the truck. Its engine is also the same - a 4.3-liter V-6 capable of 195 horsepower and 260 lb-ft of torque - and fuel mileage with the four-speed automatic transmission shows as 15 mpg in stop and go driving and 20 mpg on the highway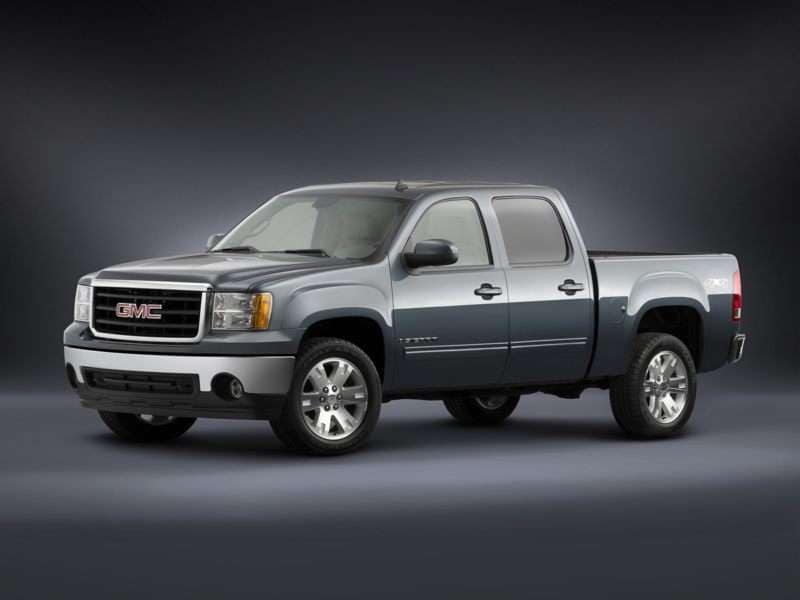 8) 2008 Dodge Ram 1500
The 2008 Dodge Ram 1500 brings big rig styling to the table, along with a somewhat older design compared to some of its contemporaries. For 2008 a Dodge Ram in regular cab form started out in the ST trim level, which includes a folding vinyl bench seat, tilt steering ,a CD player, air conditioning, and 17-inch steel wheels. Its standard V-6 engine features the same displacement as the year-newer Dakota from our list, but power is bumped up slightly to 215 ponies and 235 lb-ft of twist. A six-speed manual transmission is the best way to direct this output to the rear wheels, and fuel economy is advertised at 16 mpg around town and 19 mpg during highway cruising.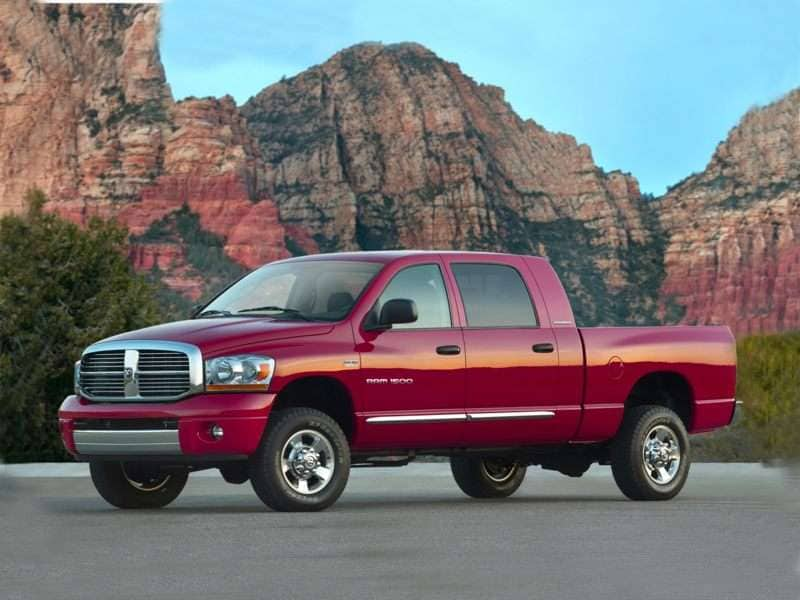 9) 2007 Toyota Tacoma
The 2007 Toyota Tacoma is a very early version of the model's current generation, and thus, it's necessary to go back quite a bit to see some depreciation. The 2007 Tacoma was a very popular mid-size truck that typically commands a premium when compared to its competition. Getting into a regular cab Toyota Tacoma pickup from the 2007 model year for less than $10,000 means a regular cab edition that features a CD player and tilt steering, along with cloth seats. No air conditioning - just a basic heater. The standard power plant for the 2007 Tacoma is a 2.7-liter, four-cylinder unit good for 159 ponies and 180 lb-ft of torque. Optimal performance is achieved by way of the truck's five-speed manual gearbox, although four-speed automatic editions of the truck don't command too much of a premium. Fuel economy for the four-cylinder is listed at 20 mpg city and 26 mpg highway.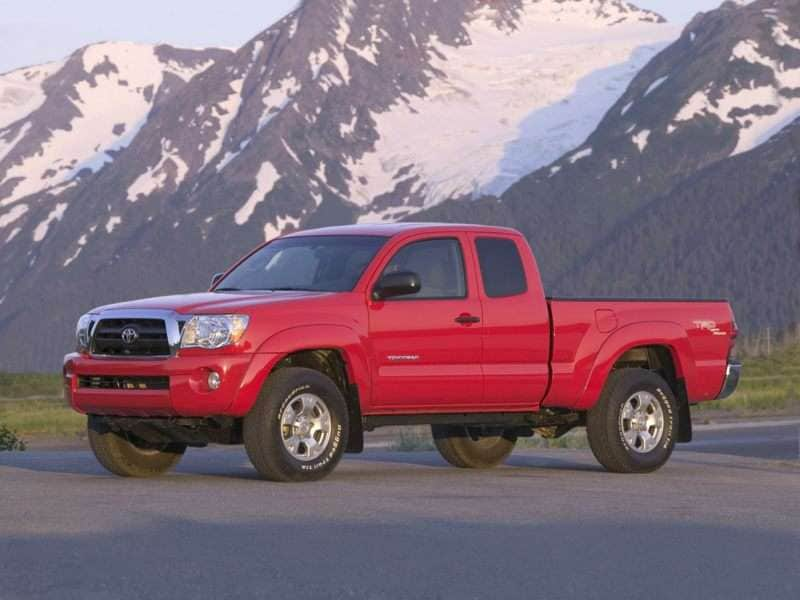 10) 2009 Chevrolet Colorado
The 2009 Chevrolet Colorado is a somewhat maligned, but still serviceable truck for mid-size shoppers who want a newer used pickup for under $10,000.  Although it might not best any of its peers in any particular category, the Chevrolet Colorado's Work Truck trim, found on the regular cab body style, comes through with air conditioning, a radio, and a six-foot cargo bed.  The Chevrolet's base four-cylinder engine pumps 185 horsepower and 190 lb-ft of torque from its 2.9-liters of displacement, and it is most often found being shifted via a five-speed manual gearbox.  Fuel economy for the truck shows as 18-mpg around town and 24-mpg on the highway.