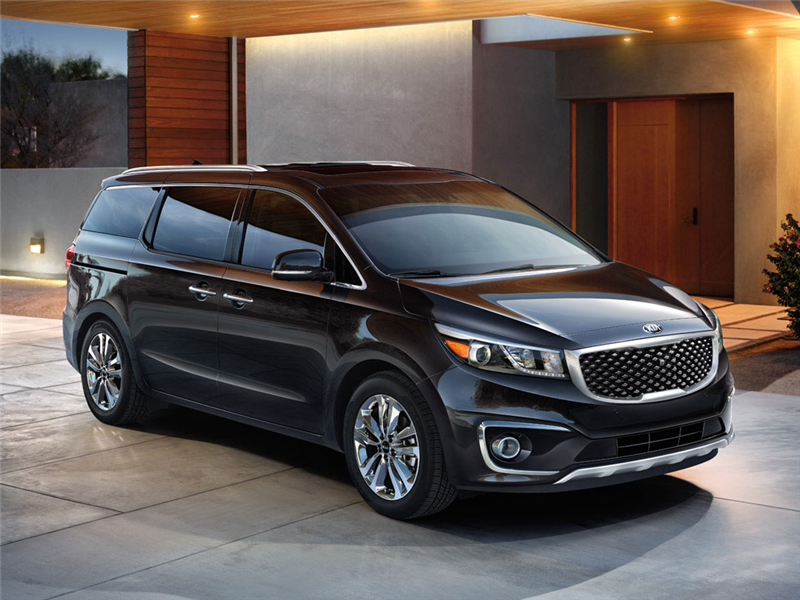 When trying to choose the best used minivans, it is important to remember why people buy minivans in the first place. First and foremost, minivans are typically purchased to carry family members from Point A to Point B. Because good used minivans are charged with hauling the most precious of cargo, the people their owners love the most, the best used minivans must be safe vehicles before they're anything else. As an extension of safety, and because family finances are often already strained without adding vehicle repairs to the pile of bills, the best used vans must also be dependable, able to get you and your passengers to your destination without breaking down. Minivans are also bought to carry stuff. Lots of stuff. That means they need to offer plenty of interior space, and the ability to configure that space to best accommodate that cargo.
In order to create this Best Used Minivans guide, we took a look at all of the minivans built during the past 10 years, examining their crash test ratings, their reliability ratings, their cargo volume measurements, and their seating configurations. Based on this research, our picks for the best used vans on sale today are listed below, in alphabetical order by make.
1) 2010-2014 Chrysler Town & Country
In 2010, when this minivan was new, it earned 5-star crash-test ratings from the NHTSA, while the Insurance Institute for Highway Safety (IIHS) gave it top ratings for frontal- and side-impact collision protection. Models built after March of 2010 also received good ratings for protecting against injury in a rear-impact collision. Prior to that, the Town & Country rated "Marginal."
One area where the Chrysler van shines is with regard to cargo carrying capacity. The Town & Country is equipped with Stow 'N Go seating, which allows the second-row captain's chairs and third-row bench seat to be folded and stored in the floor, creating up to 143.8 cu.-ft. of cargo space. Still, on their own, the Stow 'N Go seats aren't reason enough to seriously consider the Town & Country. And if you're thinking you want one so that you can "buy American," remember that when this van was engineered, a German company owned Chrysler, and when it was originally built, it rolled off of a Canadian assembly line.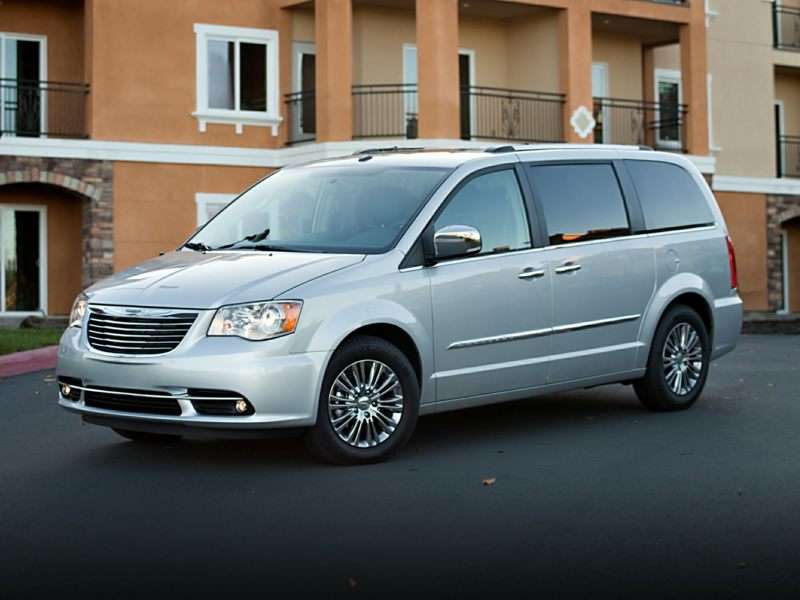 2) 2010-2014 Dodge Grand Caravan
The Dodge Grand Caravan is basically the same vehicle as the 2010 Chrysler Town & Country, and the same criticisms leveled at the Chrysler apply to the Dodge. The difference here is that a used Grand Caravan is probably equipped with fewer equipment and technology upgrades than a used Town & Country, which infers there are fewer things that could go wrong with it in the future. If nothing else, used Grand Caravan buyers can rest easy knowing their minivan is crashworthy, especially those built after March of 2010. Prior to that date, the Grand Caravan's front seats did a "Marginal" job of protecting occupants against injury in a rear-impact collision, according to the IIHS. In frontal- and side-impact tests, the IIHS gave the Grand Caravan its highest rating of "Good," and for those same assessments the NHTSA awarded the Grand Caravan 5-star ratings.
According to recent reliability data, the Grand Caravan displays average reliability. As with the Chrysler Town & Country, the Grand Caravan is equipped with industry-exclusive Stow 'N Go second- and third-row seats that fold and collapse into bins carved into the van's floor, creating up to 143.8 cu.-ft. of cargo volume without requiring removal of seats from the van. When the seats are in use, the van offers handy covered storage bins in the floor just forward of the second-row seats.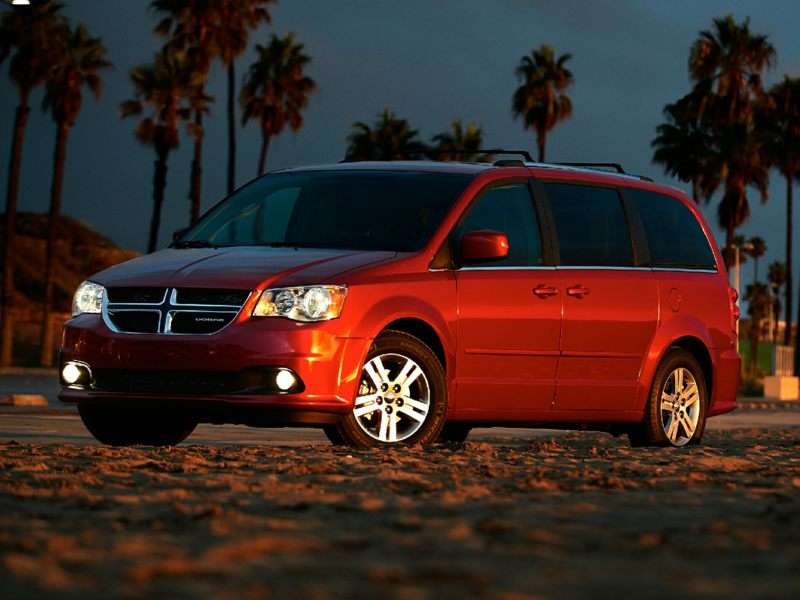 3) 2006-2007 Ford Freestar
When the Ford Freestar was new, it wasn't very competitive. A re-hashed Ford Windstar with a new face and name, the Freestar simply couldn't match the best minivans in the class on a number of fronts. Today, that still holds true amongst used models, but the 2006 and 2007 versions of the Freestar are reasonably safe and reasonably dependable, and they're reasonably cheap to buy.
In NHTSA crash tests, the Freestar received 4- or 5-star ratings, and the IIHS gave the van a "Good" rating for frontal-impact protection and a "Good" rating for rear-impact injury prevention. Without the optional side-impact airbags, the Freestar rates "Poor" in IIHS side-impact crash tests. So be sure to get an example equipped with those side airbags, because with them, the 2006 and 2007 versions of the van rated "Acceptable" in this regard. Reliability for this model is average, and like other minivans, the Ford Freestar offers three rows of seats, and the third-row seat can fold into the floor to expand cargo capacity. Take the second-row seats out of the van, and a Freestar offers 135.7 cu.-ft. of cargo volume, making it smaller than primary competitors but still roomier than most SUVs. Sometimes, vehicles become more compelling with age. The 2006 and 2007 versions of the Ford Freestar are those kinds of models.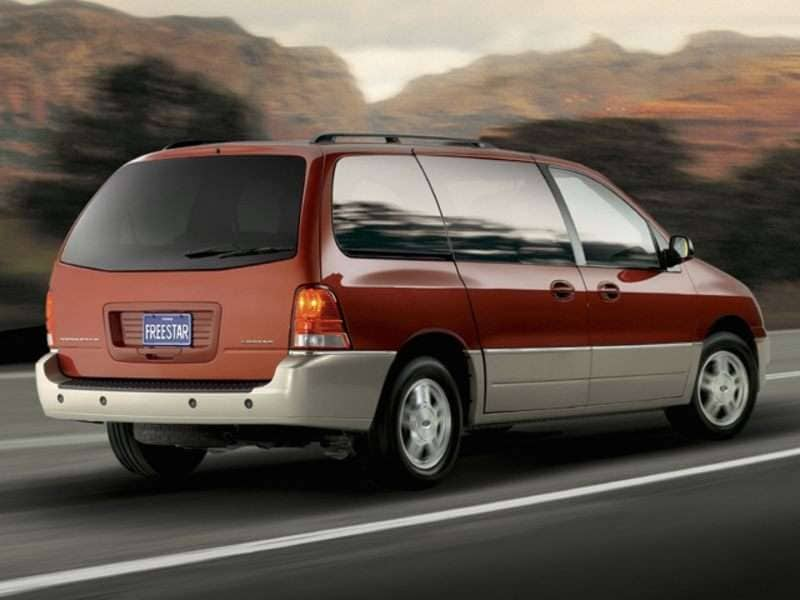 4) 2011-2014 Honda Odyssey
Honda's Odyssey has consistently positioned itself as one of the leaders in the minivan segment. The fourth generation of the Odyssey was introduced in 2011, and it provides good safety ratings and reliable performance, earning a reputation as one of the best family vans on the market. The Odyssey's power is generated by a 3.5-liter V-6 that yields a compelling 248 horsepower while achieving up to 28 miles per gallon on the highway.
In addition to the Odyssey's reliability, it provides a couple of unique interior features. Its Odyssey's seating arrangement differs slightly from other minivans: instead of using a second row bench, it employs a removable seat that is designed to fit between the two captain's chairs. This extra seat folds into the floor when not carting around a full load of people, as does the third row of seats, to increase the van's cargo capacity. Another exclusive Odyssey benefit is a rotating, floor-mounted bin that fits between and just behind the two front seats, making for easy access while driving.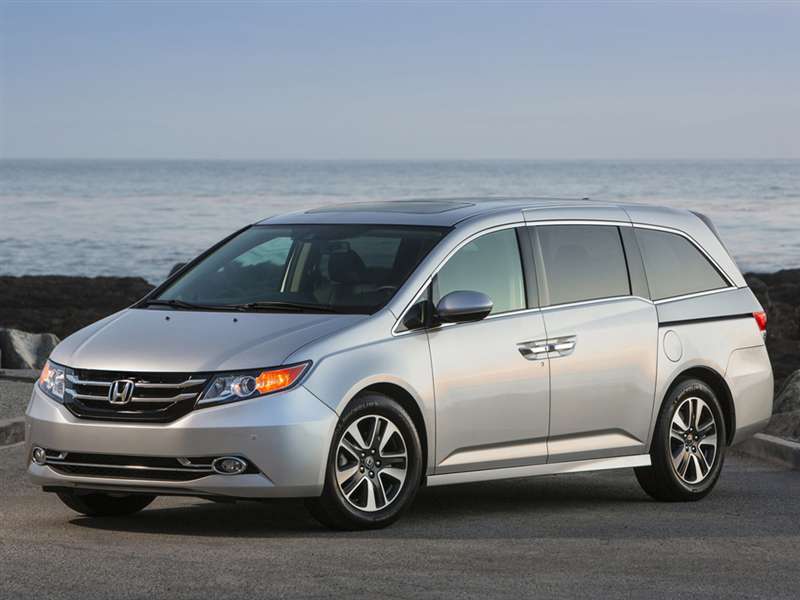 5) 2006-2014 Kia Sedona
The second generation of the Kia Sedona minivan was sold from 2006 until 2014, and it became known for offering a good value as an alternative to higher priced, more established, and more luxurious competition.
The second generation Sedona was available in both short-wheelbase and extended-wheelbase configurations, offering flexibility and extra capacity for larger families. Generally, the Sedona offered only one drivetrain. Early examples from this era came with a 3.8-liter V-6 that yields 240 horsepower and comes paired to a five-speed automatic transmission; later models feature a 271-horsepower 3.5-liter V-6 and an upgrade to a six-speed auto, so shop carefully. The 2006-2014 Kia Sedona was notable for being consistently rated as one of the safest minivans on the market, which, to some buyers, may be worth sacrificing some luxury.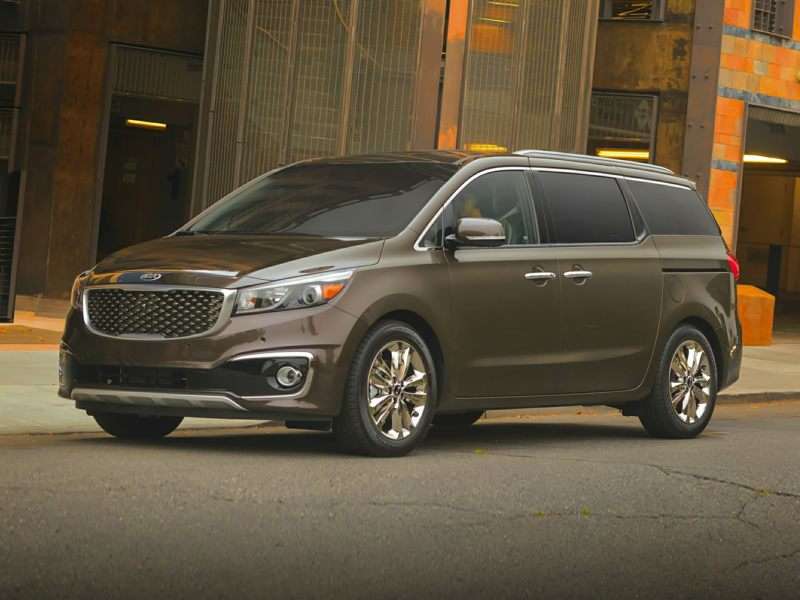 6) 2012-2014 Mazda Mazda5
These model years represent the third generation of Mazda's Mazda5, which isn't exactly what comes to mind when most people think of a minivan. However, for smaller families or for parents who value a more engaging driving experience, a used Mazda5 might be worth consideration.
This model might be best described as a miniature minivan, managing to prioritize a minivan's most sought-after features, such as seating for six passengers and easy accessibility, but built on a considerably smaller footprint, more like a station wagon. The compact body balances disadvantages, like having less cargo space than a traditional minivan, with advantages, like better maneuverability, better handling, and easier parking. The Mazda5 has a lot of standard features, which simplifies the process of comparison shopping for a used example, and so does its single engine choice, a 2.5-liter four-cylinder that produces 157 horsepower.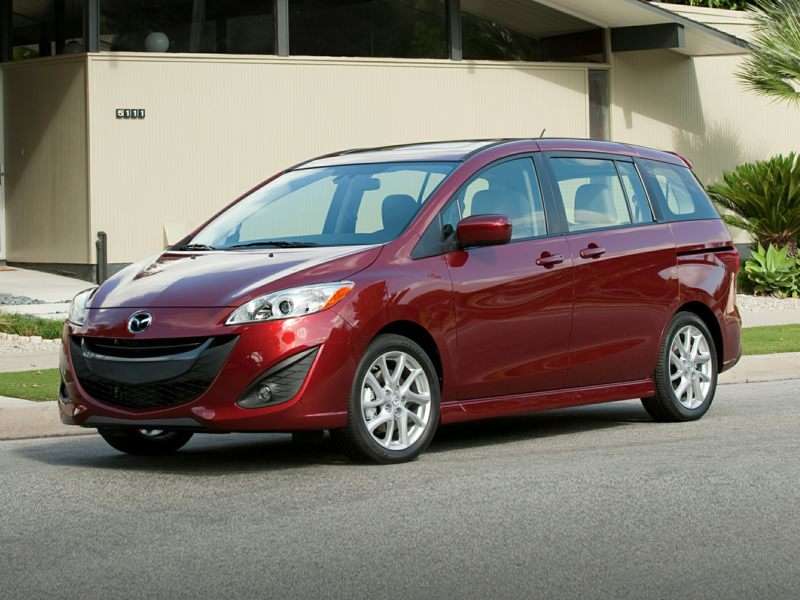 7) 2011-2014 Toyota Sienna
When it came time to redesign Toyota's long-established Sienna, no expense was spared to make it one of the most refined and comfortable vehicles in the segment. This Sienna underscores what Toyota has done so well for so many years. It is a vehicle which drivers will never have to think about due to the fact that is so competent at each of the tasks that are required of it. 
There are two engine options in this generation of the Sienna. The base model has a 2.7-liter four-cylinder producing 187 horsepower, but for better performance, hold out for the 3.5-liter V-6 that produces 266 horsepower. Thanks to a well-designed suspension, the Sienna is pleasant to drive but also does a great job of cushioning occupants from the road. All-wheel drive is also available, making the Sienna the only minivan available in North America with this feature.