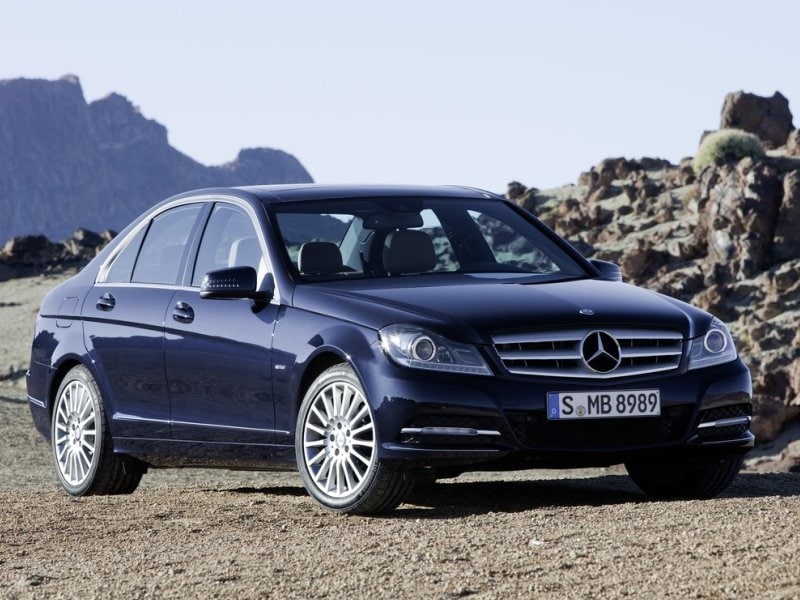 What's the most affordable way to get into an entry-level luxury car?  Taking a look at the used market.  With so many premium automakers offering certified pre-owned programs that provide you with a full warranty and an extensive inspection and certification process for your vehicle, there's now far less risk going with a used entry-level luxury car than there ever was before.  In addition, you get to benefit from significantly reduced pricing associated with the rapid depreciation of premium automobiles, saving you even more money in the long run. 
Let's take a quick look at 10 of the best used entry-level luxury cars and see what they have to offer.
01. 2012-2013 BMW 3 Series
The BMW 3 Series has long been the segment leader when it comes the entry-level luxury, and the same is true on the used market.  The latest generation of BMW 3 Series debuted in 2012, and it brought with it a 2.0-liter turbocharged four-cylinder engine good for 240 horsepower in its most affordable 328i version (later downgraded to 180 horsepower in the 320i for 2013).  Available as a coupe, a sedan, a convertible, and a wagon, the 3 Series is one of the most versatile affordable luxury cars around, and it also presents buyers with a fun-to-drive chassis, the choice between manual and automatic transmissions, and strong safety ratings.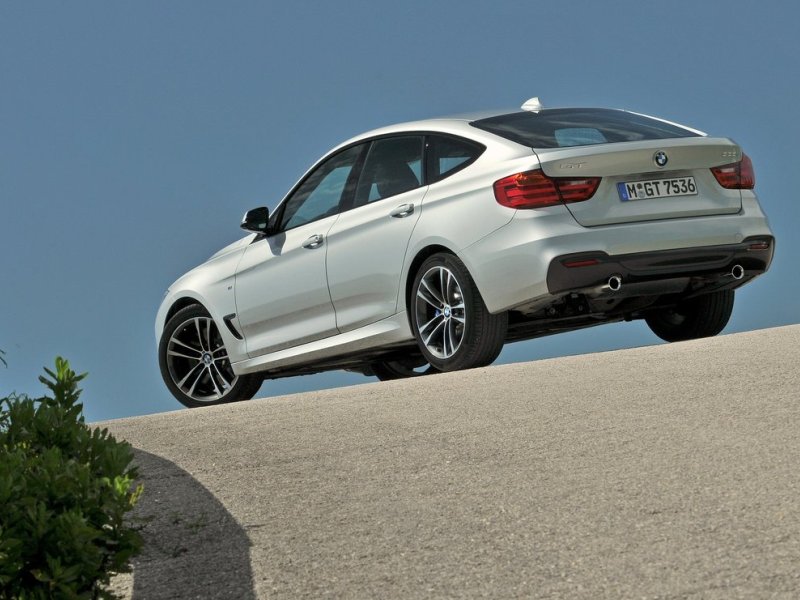 02. 2012-2013 Buick Verano
The Buick Verano is a smaller compact effort from the domestic brand that veers away from the sporty side of the luxury equation in order to focus on comfort and features.  The Buick Verano was first introduced in 2012 with a 2.4-liter, 180 horsepower showing as standard equipment.  The automatic-equipped Verano sends this output to the front wheels and it also delivers exceptional sound deadening for such a small car, paired with the availability of Buick's IntelliLink touchscreen interface / infotainment system and a high level of gear (heated leather seats, heated steering wheel, and a number of active safety features).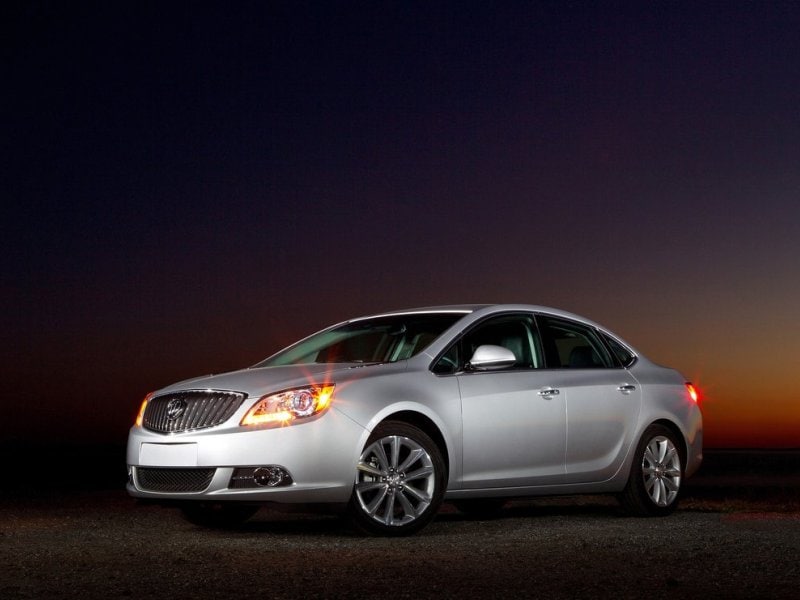 03. 2008-2013 Cadillac CTS
The current-generation Cadillac CTS might come across as more of a large luxury car, but 2008-2013 edition of the vehicle was much more entry-level focused.  The rear-wheel drive based Cadillac CTS - which was available, depending on model year, in coupe, sedan, and wagon body styles - was motivated by a 3.6-liter V-6 good for 258 horsepower for the first two years of production, whereupon it was replaced by a 270 horsepower, 3.0-liter V-6 for 2010-2013.  Some versions of the car offer a manual transmission for a sportier driving experience, but all CTS models are known for their plush interiors and affordable pricing on the previously-owned luxury market.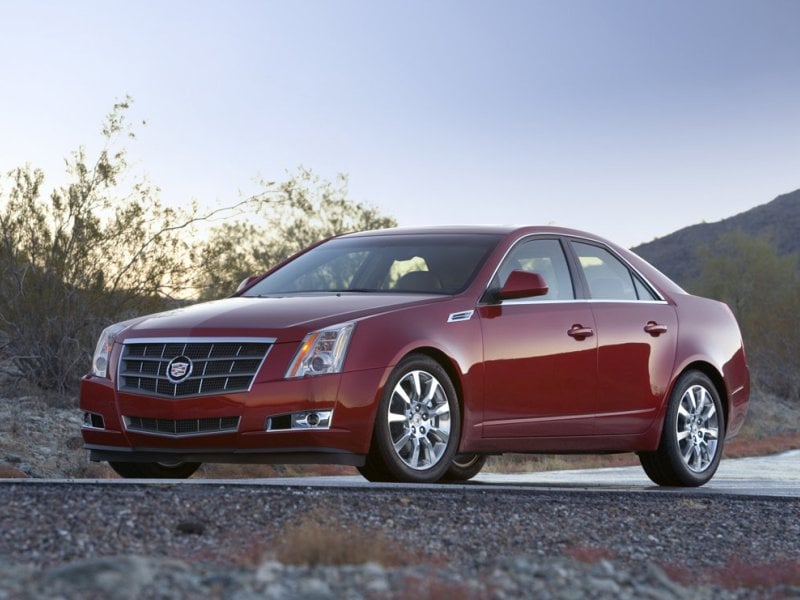 04. 2009-2013 Acura TSX
The Acura TSX is a bit of a used entry-level luxury sleeper, a compact sedan that's fun behind the wheel while offering a respectable dose of high technology in its feature set.  Not quite as popular as other options on this list, the Acura TSX nevertheless remains a dynamically interesting automobile that leverages the option of a manual transmission when found in its most-affordable 2.4-liter, four-cylinder form.  It also features HID headlights, a sunroof, and heated seats even in the base model.  With 201 horsepower on tap, the TSX is perky and practical, and it also offers an standard automatic gearbox for those not inclined to shift for themselves.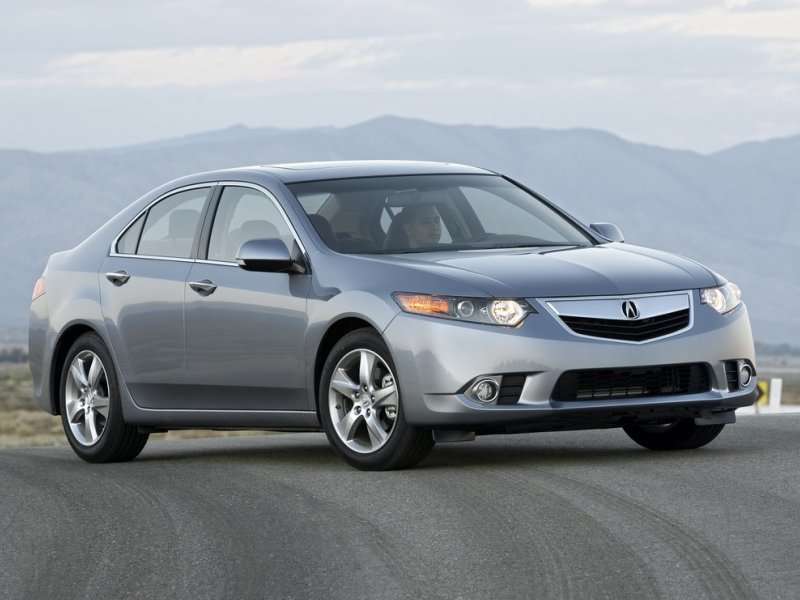 05. 2009-2013 Audi A4
The Audi A4 is a traditional European luxury pick, one that strikes a balance between the performance promised by the BMW 3 Series and the more stately character of the Mercedes-Benz C-Class.  Big inside, the Audi A4 presents considerable used entry-level luxury car value, as it features a 2.0-liter turbocharged four-cylinder engine good for between 211 and 220 horsepower (depending on model year) and an automatic transmission for the most affordable edition.  Up until 2013 you could also find an A4 in wagon form to compliment its sedan body style, but if you want quattro all-wheel drive with either of these vehicles, you'll have to step up from the base and pay a bit more money.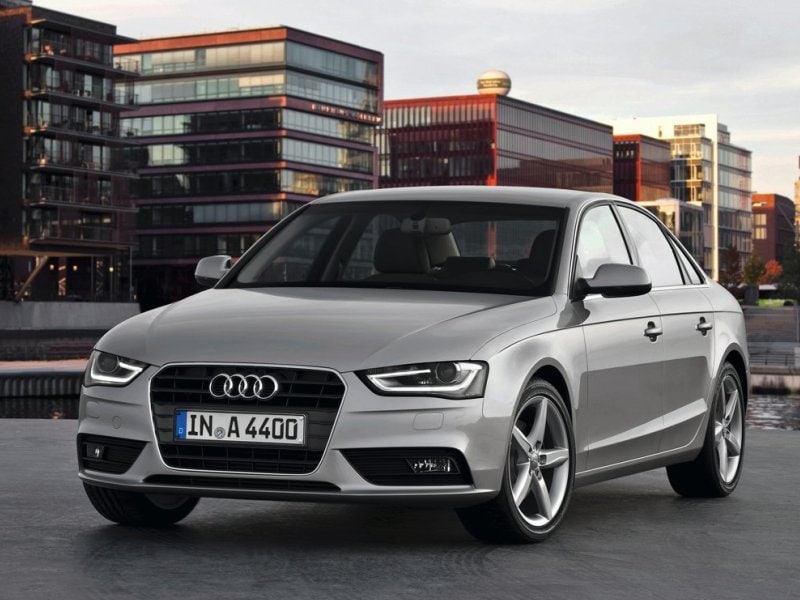 06. 2006-2014 Lexus IS
The Lexus IS - specifically, the entry-level Lexus IS 250 - is a compact luxury sedan that presents more personality than any other entry in the Japanese brand's line-up.  The most recent used Lexus IS 250 was produced between 2006 and 2014 and hails from a different generation compared to the new model, but aside from a smaller interior and more subdued styling there's still a lot to like about the older car.  A 204 horsepower, 2.5-liter V-6 is included with the IS 250, and there's a choice of either manual or automatic transmissions.  Leather seats are standard with the Lexus, but you'll have to hunt around to make sure you can find a version of the sedan with the specific features you are looking for, as the list of included equipment shifted from one model year to the next.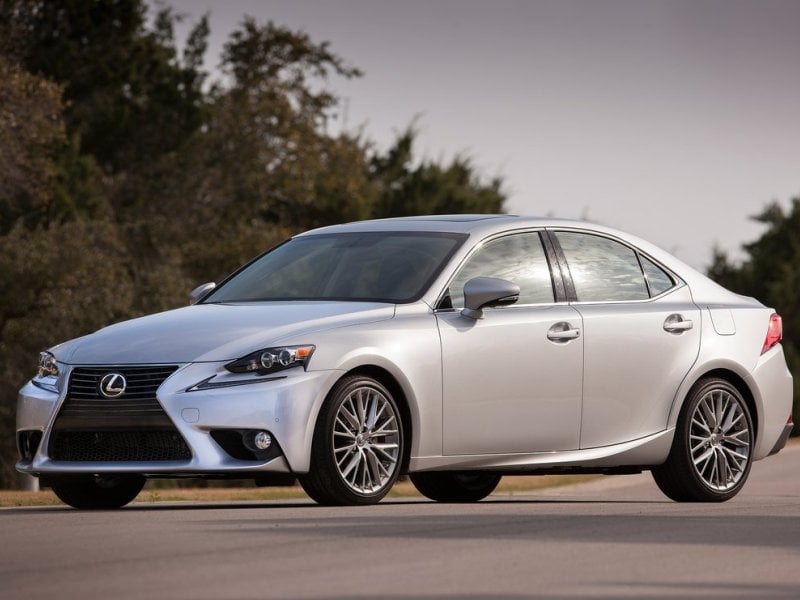 07. 2011-2013 Mercedes-Benz C-Class
The Mercedes-Benz C-Class is one of the more staid used entry-level luxury cars available, not so much for its styling, but for its ride.  2011 to 2013 marked the refreshed version of the last-generation Mercedes-Benz C-Class, which was offered as both a coupe and a sedan, and its striking styling was balanced out by a traditional premium interior and a suspension system largely tuned for comfort and poise over athleticism.  The base C250 trim is good for 201 horsepower from a 1.8-liter, turbocharged four-cylinder engine, and it is matched with an automatic transmission.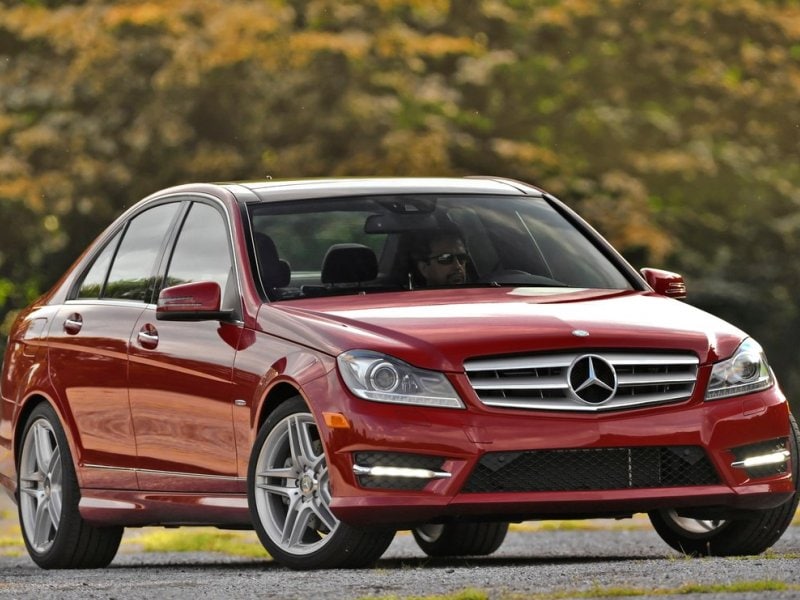 08. 2008-2013 BMW 1 Series
The second BMW on this list is a lot smaller than the first one.  The BMW 1 Series coupe (a convertible was also available) was intended to serve the entry-level luxury buyer who was interested in a sporty drive at a reasonable price, and who didn't really care too much about having a usable back seat.  Discontinued in 2013 (in favor of the redesigned BMW 2 Series), the slick-handling BMW 128i actually borrowed its drivetrain and most of its mechanical bits from the BMW 328i of the same era.  Unlike the 328i, however, the 128i never graduated to a four-cylinder motor, maintaining a 3.0-liter, 230 horsepower inline six as its base engine.  A manual tranny is standard with the 128i, although an autobox was optional.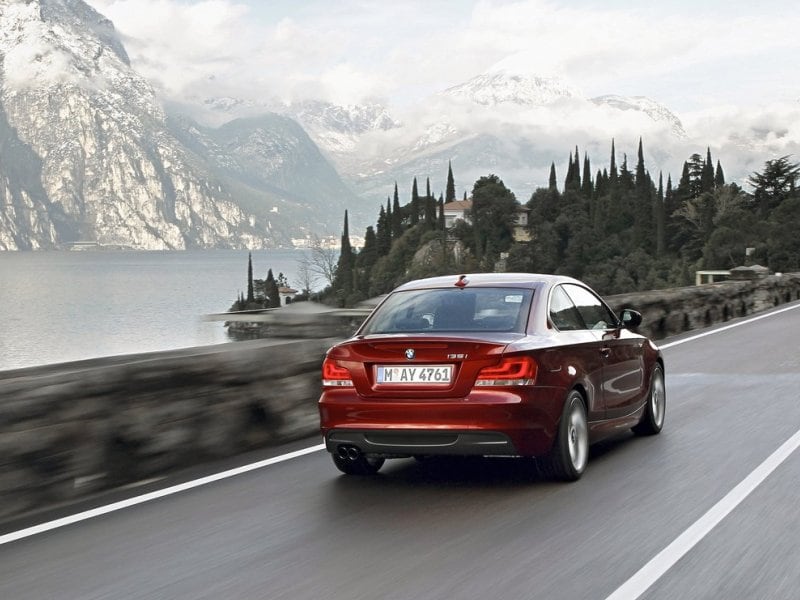 09. 2008-2013 Volvo C30
The Volvo C30 isn't often on the tip of one's tongue when discussing the best used entry-level luxury cars, but this compact hatchback offers style for days with its striking sheet metal-and-glass design.  The front-wheel drive Volvo didn't evolve all that much during its five year production run, which means that you have an equal shot of finding the base T5 model regardless of model year.  The C30 T5 features a 227 horsepower, 2.5-liter turbocharged five-cylinder engine and the choice between manual and automatic transmissions, and while it might not offer the sporty moves to match its good looks, it's definitely an eye-catching premium hatch that's both practical and comfortable.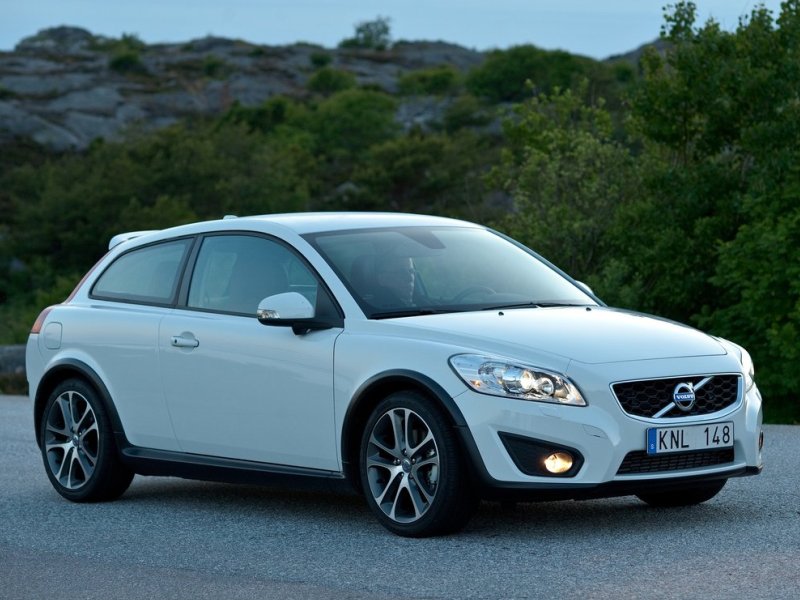 10. Lexus CT 200h
The Lexus CT 200h is another hatchback, but one of a different flavor, as it packs the same hybrid drivetrain found in the Toyota Prius instead of a traditional gas-only power plant.  The upshot is respectable fuel economy of 43-mpg city and 40-mpg highway, but with mediocre performance considering its 1.8-liter, four-cylinder engine and two electric motors combine for just 134 horses.  Frugality at the pump isn't the best thing about the CT 200h, however, as the Lexus also offers a stylish take on what a small premium car should look like and better-than-average practicality thanks to its useful hatchback design.