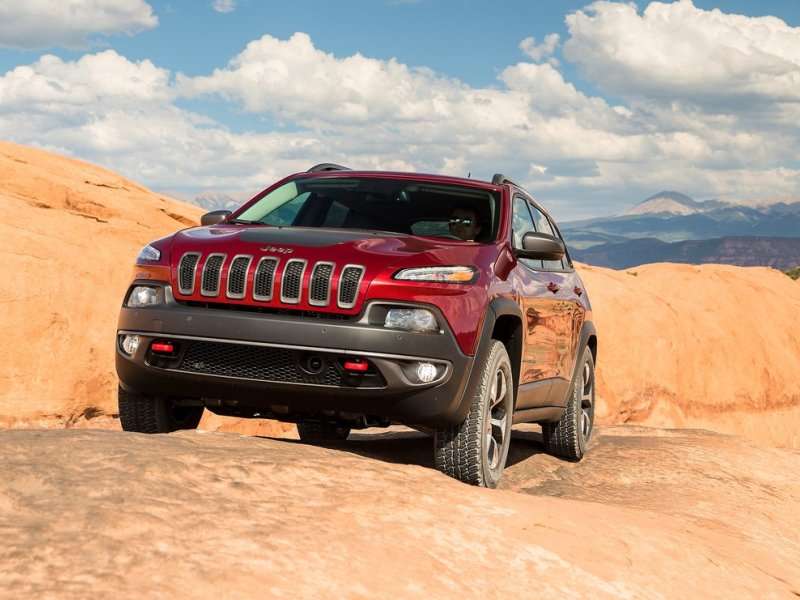 2015 jeep grand cherokee
There's no universal list of the best SUVs to buy in 2015, but there's definitely a strong pack of contenders that should be on your test drive schedule when it comes time to pick up a new family vehicle.  The SUV segment is more diverse than any other on the automotive market, which means that there are people movers out there designed to fill a wide variety of niches - as well as some that just seem to do everything well.
To help you with your decision, we've put together this list of 10 of the best SUVs to buy in 2015.  Let's take a quick look at what each of these vehicles has to offer.
Best SUVs to Buy 2015 - 01 - 2015 Jeep Grand Cherokee
The 2015 Jeep Grand Cherokee is equally adept at hauling a family of five to the mall in absolute comfort as it is climbing a sheer rock face on an off-road trail.  With three different four-wheel drive systems available, as well as the option of a height-adjustable air suspension, the Jeep Grand Cherokee is virtually unstoppable when the going gets rough.  Add in the luxury features offered with the Overland and Summit trim levels, as well as the choice between either a V-6 (290 horsepower), a V-8 (360 horsepower) or a turbodiesel V-6 (240 horsepower and 420 lb-ft of torque), and it's clear that versatility is one of the Grand Cherokee's strong points.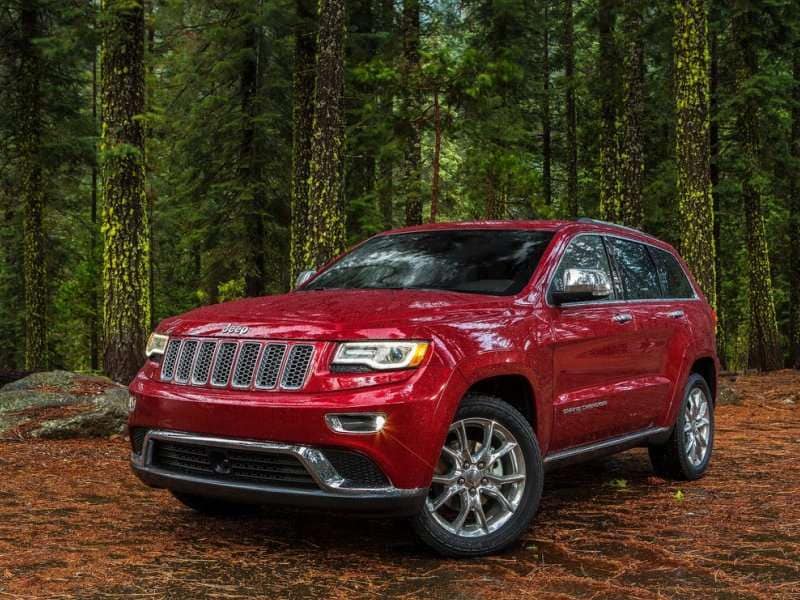 Best SUVs to Buy 2015 - 02 - 2015 Ford Explorer
The 2015 Ford Explorer prefers to stay on the pavement when discharging its seven-passenger SUV duties, and its car-like ride and copious amount of cargo space (up to 80 cubic feet with the rear rows folded) make it an urban performer par excellence.  The Ford Explorer is also notable for its array of high tech features such as the MyFord Touch vehicle interface and Sync voice command system, as well as safety gear such as lane departure warning and assistance, forward collision warning, and a blind spot warning system.  The base Explorer is equipped with a 290 horsepower, 3.5-liter V-6 but you can also order the SUV with a 2.0-liter turbocharged EcoBoost four-cylinder engine generating 240 horsepower, or a 365 horsepower, twin-turbo EcoBoost V-6.  All-wheel drive is of course in the cards for the Ford.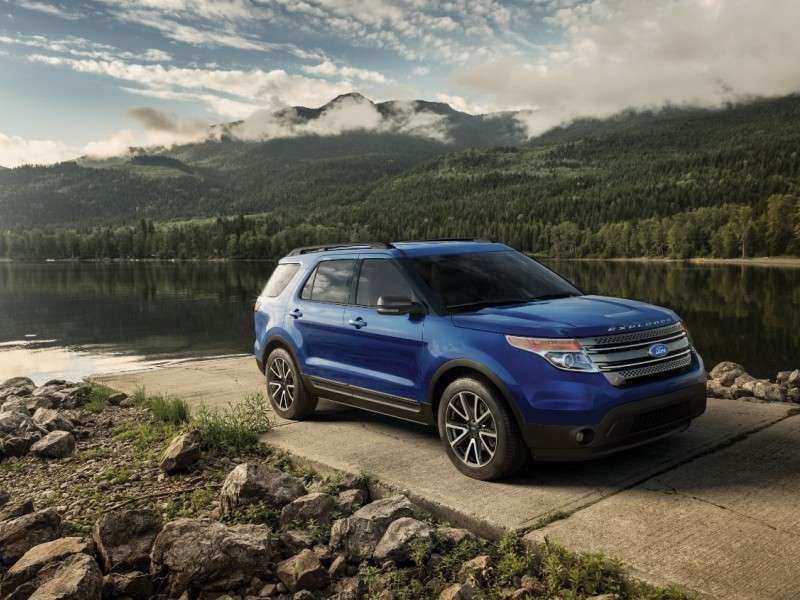 Best SUVs to Buy 2015 - 03 - 2015 Land Rover Range Rover Sport
The 2015 Land Rover Range Rover Sport attempts to be all things to all luxury SUV customers and it's remarkably successful at its task.  The Land Rover Range Rover Sport features a relatively lightweight chassis - for a sport-utility vehicle - which allows it to offer better-than-average handling as well as startling acceleration whether its paired with either its standard 340 horsepower 3.0-liter supercharged V-6 or its available 510 horsepower supercharged V-8.  An eight-speed automatic transmission and four-wheel drive come free of charge with the Land Rover, as does phenomenal off-road capability made possible in part via the Terrain Response system.  A third row of seating can be installed in the Range Rover Sport if one needs to be able to haul very young children from time to time.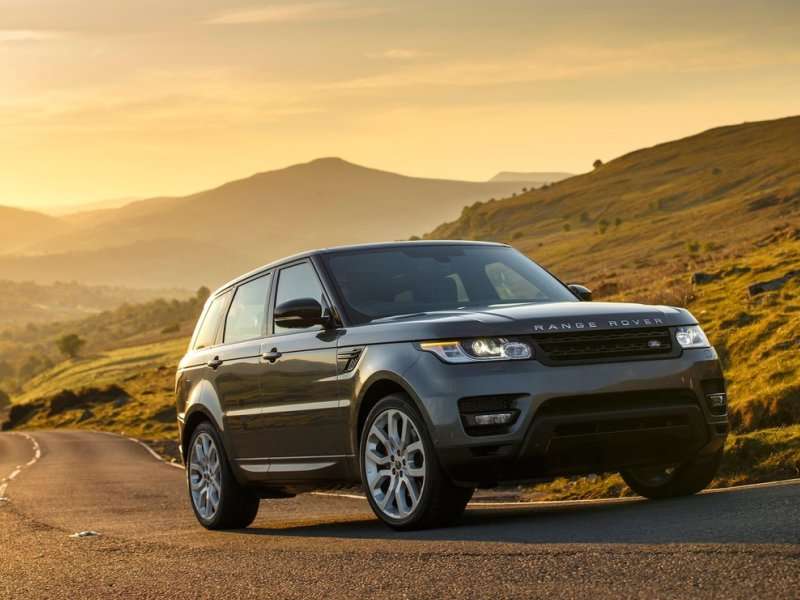 Photo by Jaguar Land Rover
Best SUVs to Buy 2015 - 04 - 2015 Ford Expedition
Refreshed for the current model year, the 2015 Ford Expedition is in many ways similar to the 2014 edition of the full-size SUV - at least, in terms of its capabilities.  This means that the Ford Expedition can still transport up to eight passengers as well as tow a hefty 9,200 lbs, and that it maintains the same independent rear suspension setup that offers class-leading comfort and handling.  The biggest change for the new Expedition can be found under the hood, where it benefits from a 365 horsepower, 3.5-liter V-6 that also pushes out 420 lb-ft of torque, a huge improvement over the eight-cylinder engine of old in terms of both output and efficiency.  A six-speed automatic transmission is standard with the Ford, while four-wheel drive can be ordered as an option.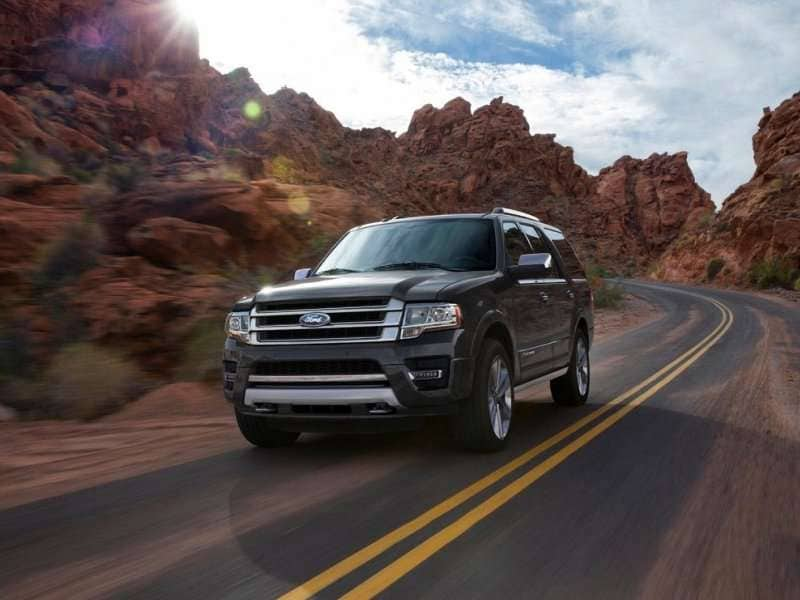 Best SUVs to Buy 2015 - 05 - 2015 Dodge Durango
The 2015 Dodge Durango serves as an intriguing choice for SUV shoppers who need the practicality offered by a three-row SUV with V-8 power, but who don't want to step up into the full-size segment.  Somewhat shorter than true behemoths like the Ford Expedition, but still featuring a very usable cargo area, child-oriented seats at the rear, and 7,400 lbs of towing capacity when paired with its optional 5.7-liter Hemi V-8 engine, the Dodge Durango straddles two worlds with remarkably sure footing.  You can get four-wheel drive with the Durango, as well as a peppy 3.6-liter, 290 horsepower V-6 engine should you only require 6,200 lbs of towing might.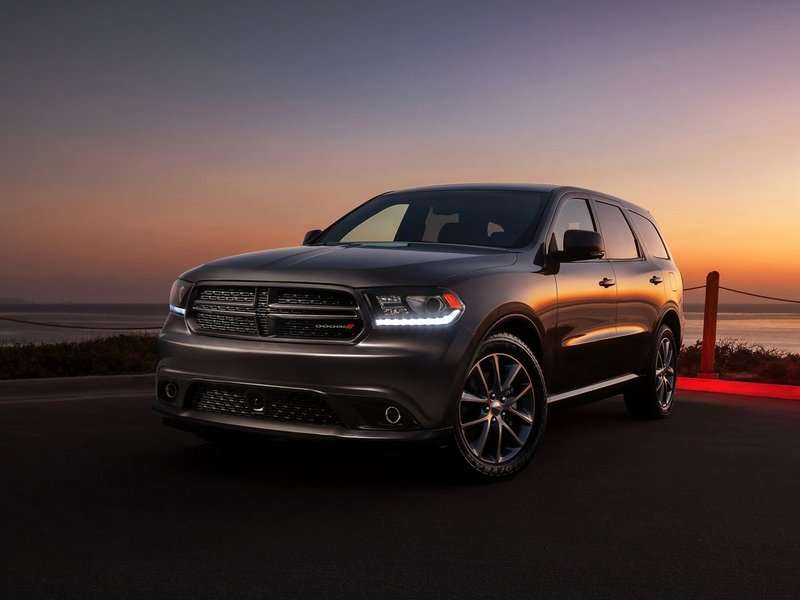 Best SUVs to Buy 2015 - 06 - 2015 Acura MDX
The 2015 Acura MDX continues to be one of the most popular luxury SUVs for anyone not seeking to leave the asphalt anytime soon.  Focused more on providing a comfortable ride, strong list of premium features, and conservative, yet still attractive styling, the Acura MDX remains the most popular model in the entire Acura lineup.  All versions of the MDX feature three sets of seats (including a sliding second row), along with a generous 90.8 cubic feet of total cargo space behind the driver.  Automatic braking, forward collision warning, lane-keeping assistance, and lane departure and blind spot warning systems are also available with the Acura SUV.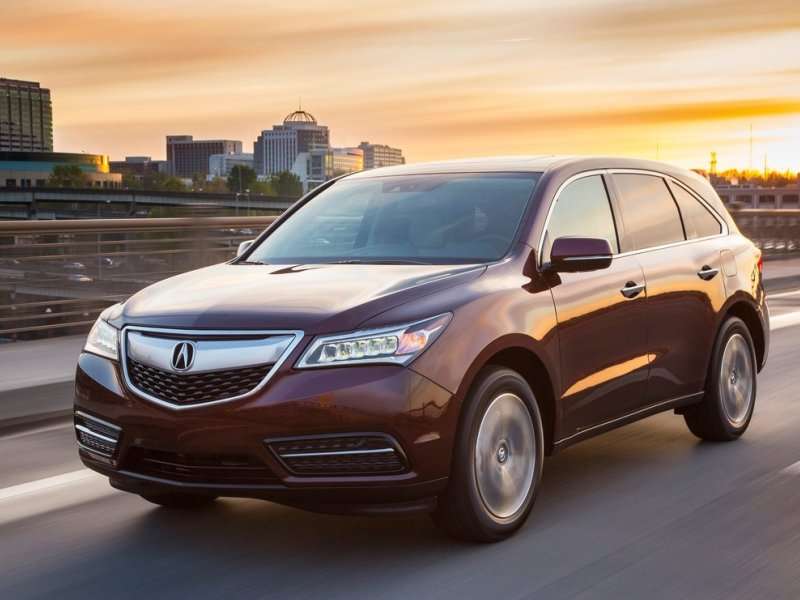 Best SUVs to Buy 2015 - 07 - 2015 Lincoln MKC
The 2015 Lincoln MKC is the first compact SUV to be offered by the domestic premium brand, and although it shares its basic platform with the Ford Escape the MKC offers unique styling, a higher standard of interior fit and finish, and a unique top-tier drivetrain option.  The new-for-2015 Lincoln MKC seats five passengers and provides handling that trumps that of the Escape, all while making all-wheel drive available across the board.  A 240 horsepower, turbocharged 2.0-liter EcoBoost four-cylinder engine is included free of charge with the MKC, but the vehicle's optional 2.3-liter turbocharged four-cylinder EcoBoost motor ups the ante to 285 horses and 305 lb-ft of torque (all-wheel drive only).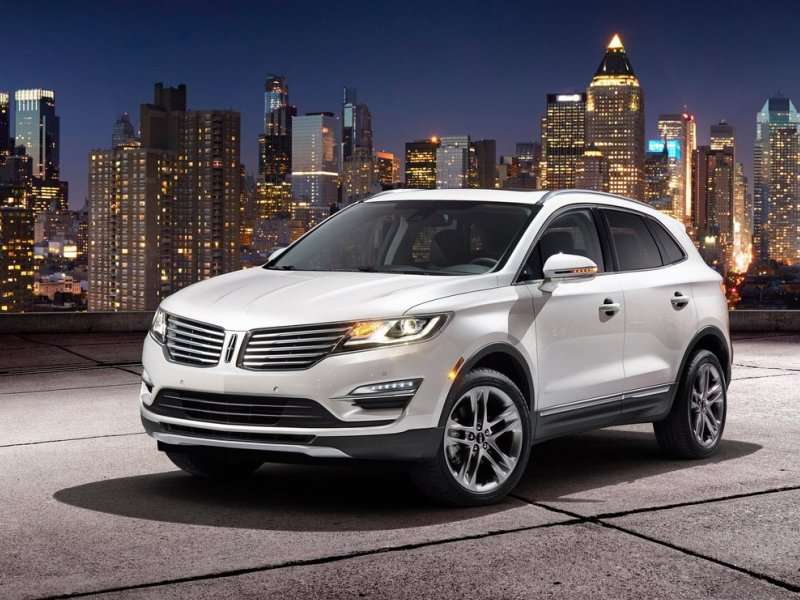 Photo by Lincoln
Best SUVs to Buy 2015 - 08 - 2015 Mercedes-Benz GLK-Class
The 2015 Mercedes-Benz GLK-Class can almost be thought of as a C-Class wagon, as this compact SUV provides some of the smoothest driving and sedan-style handling amongst its luxury peers.  The Mercedes-Benz GLK-Class definitely stands on its own when it comes to styling, however, as the SUVs upright angles are sufficiently truck-like.  In the engine bay the GLK-Class starts out with a 302 horsepower, 3.5-liter V-6, but those who prioritize fuel efficiency can opt for a 2.1-liter turbodiesel four-cylinder motor that delivers 200 horsepower and 369 lb-ft of torque while also providing 28-mpg combined.  All-wheel drive can be added to the V-6 Mercedes-Benz, but it's standard when ordering the turbodiesel.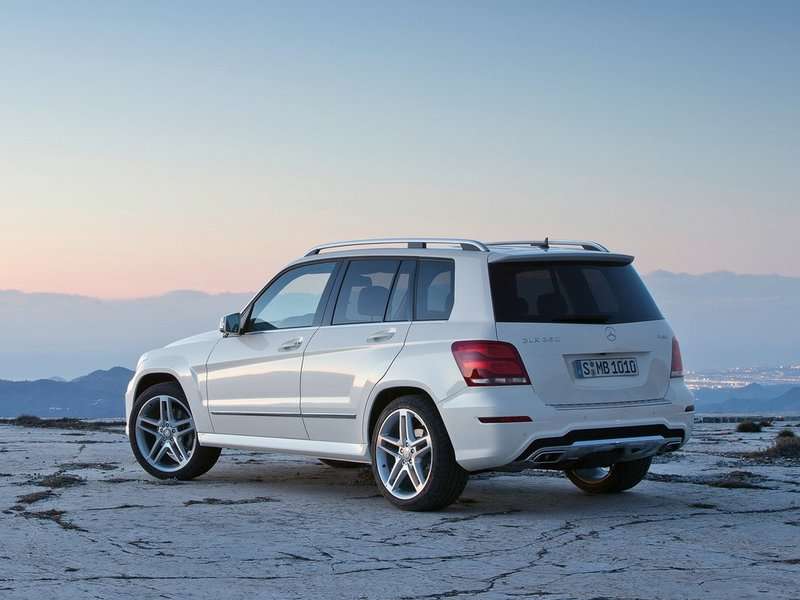 Best SUVs to Buy 2015 - 09 - 2015 GMC Yukon Denali
The 2015 GMC Yukon Denali has been completely redesigned in order to further refine its truck-based roots.  The effort is largely a successful one, as the GMC Yukon Denali introduces two very important additions to its eight-passenger seating and up to 121.1 cubic feet of cargo capacity (when found in extended-wheelbase XL trim): a 6.2-liter V-8 engine and a Magnetic Ride Control suspension system.  The eight-cylinder mill - exclusive to the Yukon Denali - pours out 420 horsepower and 460 lb-ft of torque, and the trick suspension system automatically adapts to terrain conditions in order to boost both road-holding capability and comfort when driving over rough pavement.  Look for an eight-speed automatic transmission to hit the Yukon Denali's equipment list later this year, where it will join the option of low-range four-wheel drive.
Photo by GMC
Best SUVs to Buy 2015 - 10 - 2015 Jeep Cherokee
We started our list of the best SUVs to buy for 2015 with a Jeep, and we're wrapping it up with one too: the 2015 Jeep Cherokee.  The Jeep Cherokee is in some ways an experiment for the off-road oriented brand, as the vehicle rides on a Fiat-sourced platform and is designed primarily for smooth-pavement use.  However, order the Cherokee in Trailhawk trim and suddenly the potential for all terrain shenanigans is vastly improved (thanks to a more rugged suspension design and a low-range four-wheel drive system).  Both the Cherokee's 184 horsepower, 2.4-liter four-cylinder engine and 271 horsepower, 3.2-liter V-6 are matched with a nine-speed automatic transmission, and outside of the Trailhawk it's still possible to get a street-friendly four-wheel drive system as an option.