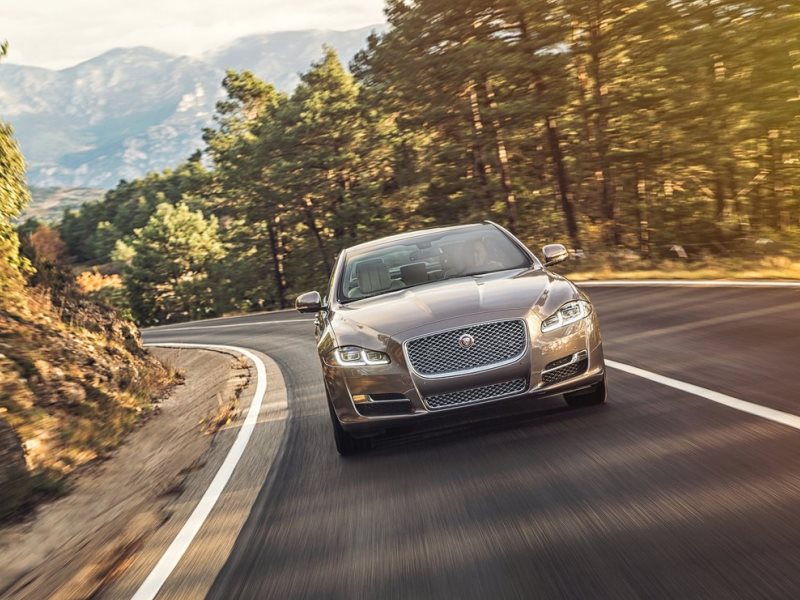 2016JAguarXJ2
This one might require a bit of defining. When you're talking the best premium sedans for 2016, you're looking at cars occupying the uppermost rung of the mainstream luxury ladder—just below the top-rung ultra-luxury models from makers like Bentley, Rolls-Royce, and Mercedes-Maybach. An exceptionally competitive aspect of the marketplace, these days, while some absolutely amazing cars occupy this territory; we think these 15 cars are the best of the lot. If you're in a position to seriously consider the purchase of one of these cars, you've done well—congratulations. Let's take a look at some of the rewards your success affords.
Acura RLX Hybrid
Among the best-kept secrets in the luxury car category, the 2016 Acura RLX offers an outstanding array of standard features for its price. This now includes cutting-edge safety features some competitive models consider optional—at the same base price as the 2015 RLX. Thus, the big Acura now offers road departure mitigation, a new all around camera system, and rear cross traffic alert—as standard equipment. Employing a torque-vectoring hybrid powertrain, the Acura RLX Sport Hybrid goes into the 2016 model year with revisions to its chassis and suspension systems to improve overall ride quality. Pricing starts at $59,950.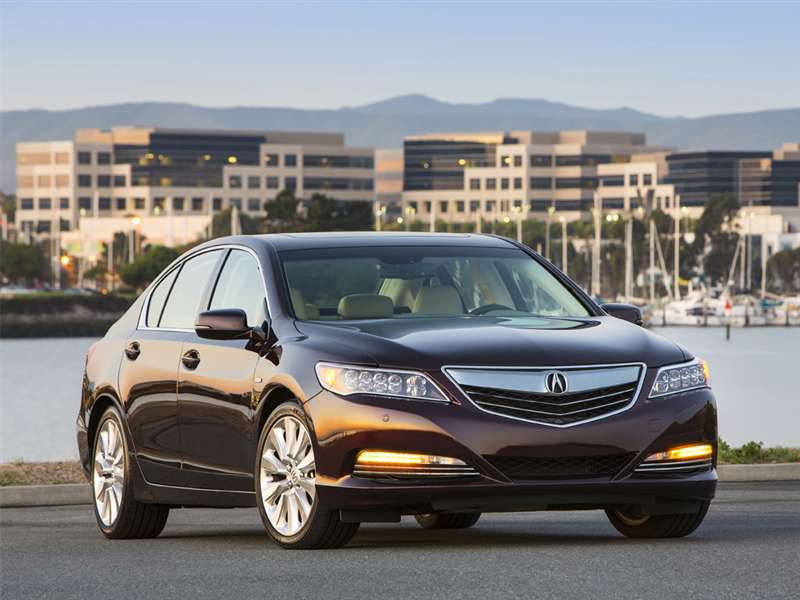 Audi A8
When Audi launched its A8 flagship sedan back in 1994, it was the first production car to offer an aluminum space frame, giving it a remarkably low curb weight—considering the lavish manner in which it was equipped. The A8 was cutting edge then, and it remains so today as one of the best premium sedans for 2016. A rolling paragon of technological achievement, the body of Audi's all-wheel-drive flagship is the only thing about the car rightly considered "lightweight". The Audi's sumptuous interior is the envy of the automotive world, and its powertrains are remarkably sophisticated. Beautiful, fast, and surprisingly exclusive, the Audi A8 is one highly desirable automobile. Pricing starts at $81,500.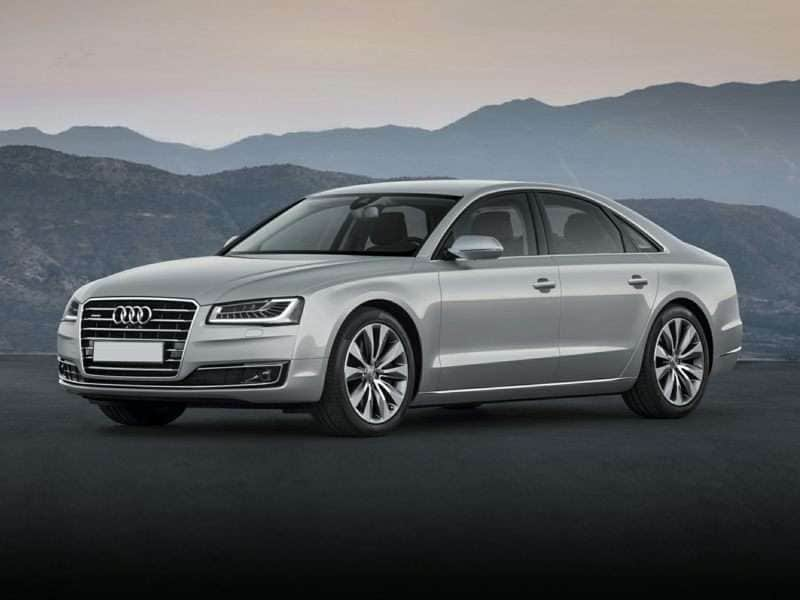 Audi A7
The 2016 Audi A7's athletically handsome styling is classy enough to look good in tony environments, but not so highbrow as to look out of place in the neighborhood. Sharing its platform with the mid-size Audi A6 means it's also comfortable over long distances and spacious enough to transport four adults with dignity. Its hatchback offers excellent utility, plus the luxurious interior is bristling with all sorts of tech—including 4G WiFi. Among the best premium sedans for 2016, the Audi blends utility and style. Pricing starts at $68,300.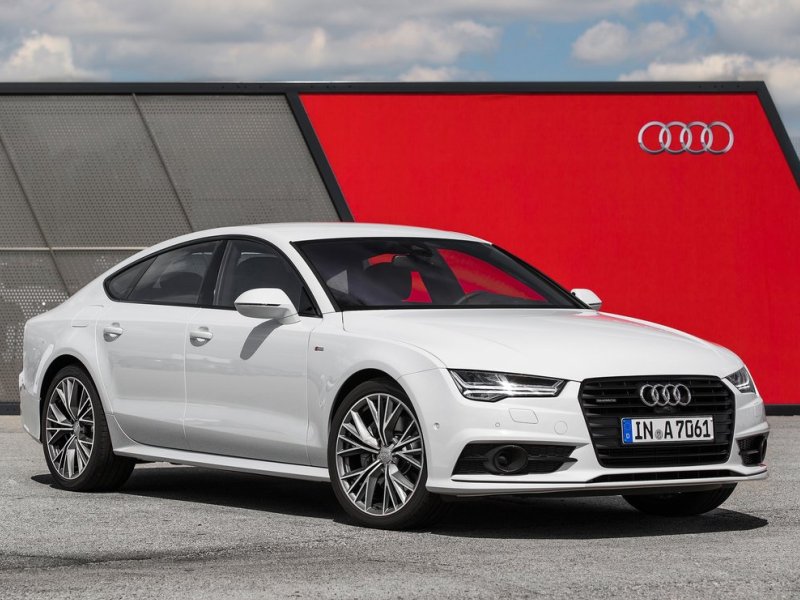 Photo by Audi
BMW 7 Series
The new 7 Series BMW is packed full of Sci-Fi-level tech. Certain secondary functions of the infotainment system can be controlled with a mere gesture of your hand, without physically touching anything in the car. If you want to reject an incoming call, simply wave it away. To avoid making the car heavier, BMW's engineering team created a 'Carbon Core" roof support structure to save weight—as well as move the big Bimmer's center of gravity closer to the ground to improve handling. And oh, by the way, it can park itself—without you in it. Pricing starts at $81,300.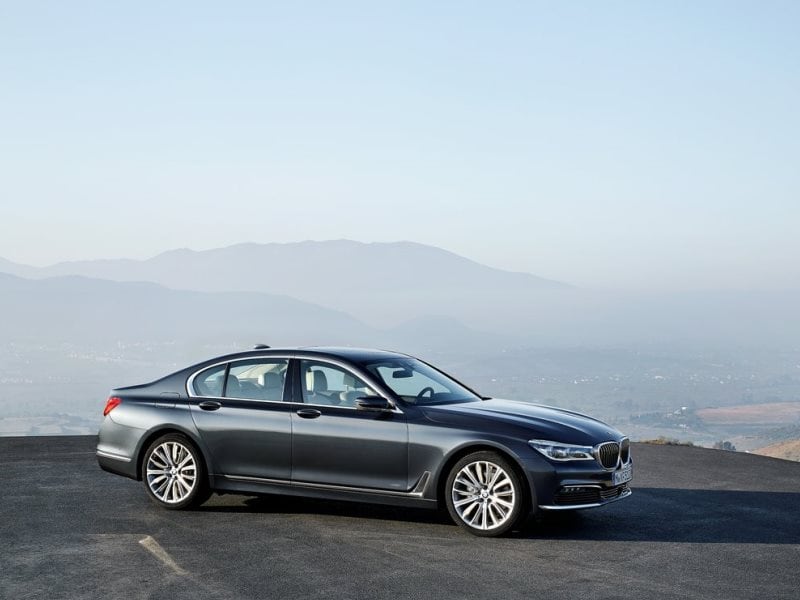 Photo by BMW
BMW 6 Series Gran Coupe
Without question the loveliest model in the current BMW lineup, the 2016 BMW 6 Series Gran Coupe gets a mild styling update along with the rest of the 6 Series lineup. Gracefully handsome, the BMW 6 Series Gran Coupe is long and sleek where it's supposed to be, low and squat where it needs to be, and fluidly curvaceous everywhere you want it to be. The purposeful quality of the BMW's interior can almost be mistaken for plain, but BMW doesn't do flashy just for the sake of being flashy. The handsome appearance exudes status and sophistication; while a slate of the smoothest engines ever fitted to an automobile deliver seamless power to complement the extraordinary handling. Pricing starts at $78,800.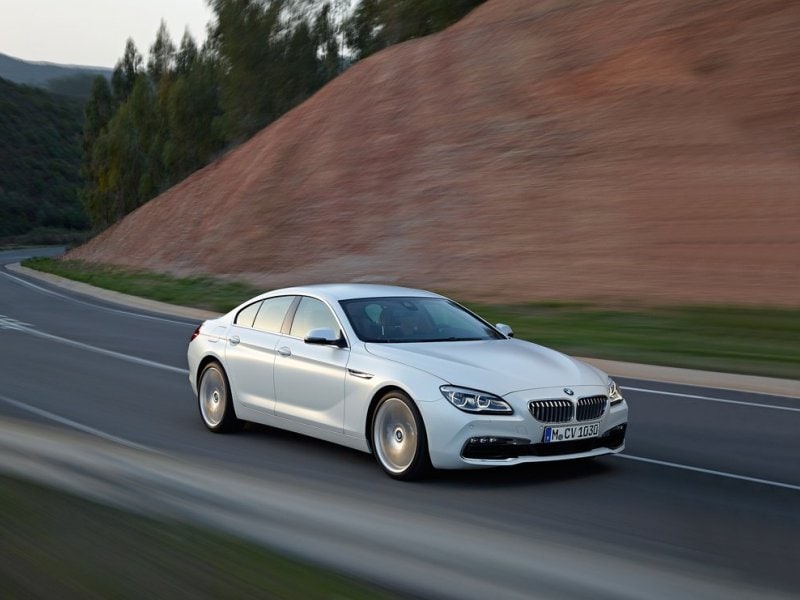 Photo by BMW
Cadillac CT6
Trying earnestly to make up the ground it ceded a few decades ago (back when it was known as the "Standard Of The World"), the newest Caddy is indeed one of the best premium sedans for 2016. The CT6 employs aluminum intensive construction to save weight, magnetically adjustable shocks to provide a smooth and comfortable ride while preserving handling, and a whole heap of good old American luxury—all in a package weighing just under 3,700 pounds. Incredible you say? Yes, we agree. It is rather incredible. Even more so is the choice to fit a twin-turbocharged 3.0-liter V6, making CT6 the first Cadillac flagship model in history to eschew a V8. Pricing has yet to be announced.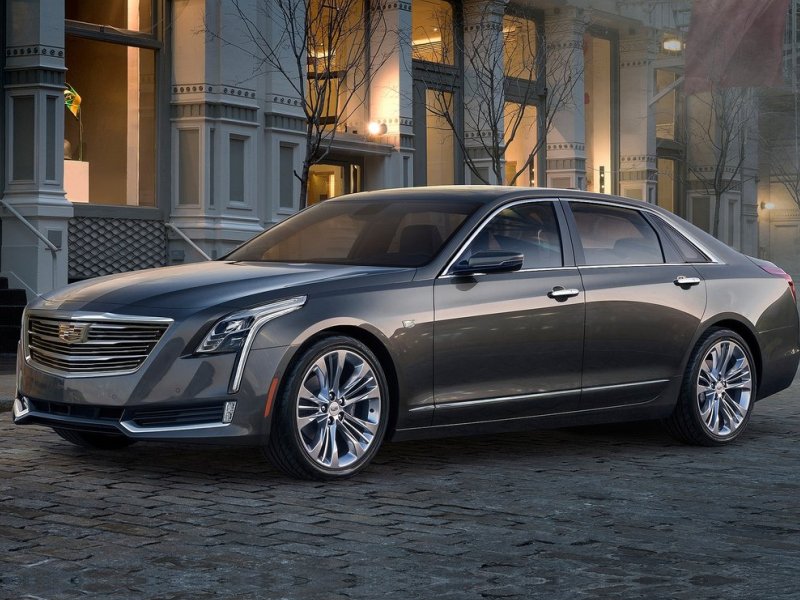 Infiniti Q70L
If you enjoy the feel of a responsive automobile, you'll really appreciate the driving characteristics of the Infiniti Q70L. The car is nicely balanced with exceptional throttle response, accurate steering, and proficient braking. Ride quality is a bit on the tight side, but if you like your cars to bite in the corners, you'll likely accept the tradeoff. Interestingly, Infiniti hasn't offered a true full-size flagship since the original Infiniti Q car went out of production in 2006. To compensate, the marque offers a long wheelbase version of its mid-level Q70 model, the 2016 Q70L. A strong performer, Q70L pricing starts at $51,350.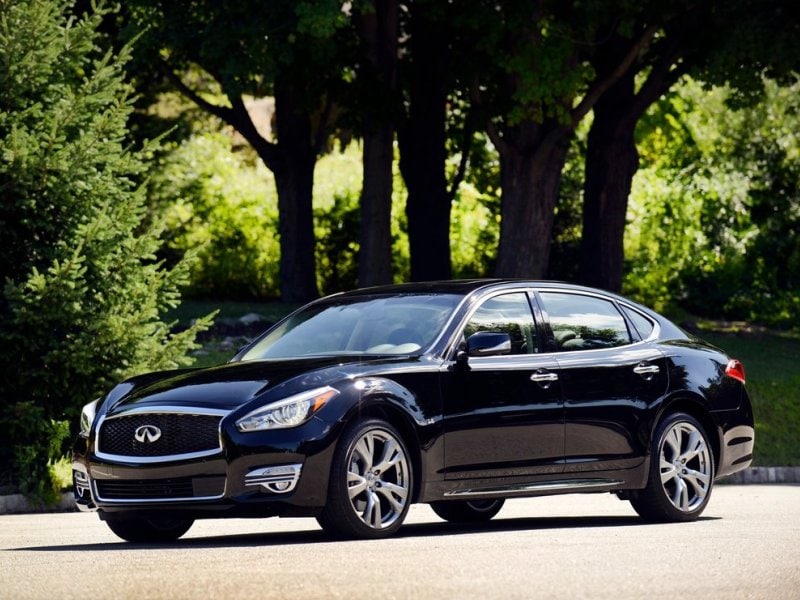 Jaguar XJ
In true Jaguar fashion, the XJ is just as fast as it is beautiful and luxurious. Crafted primarily of aluminum, the Jaguar XJ offers a vast array of luxury features within its distinctively styled interior, while still maintaining a relative svelte curb weight for its class. Standard amenities include soft-close doors, dual-zone automatic climate control, a heated steering wheel, heated seats, and voice controls. This is a luxury car with the capability to accelerate, corner, and brake fully in balance with the palatial degree of luxury it confers upon its buyer. Easily ranked among the best premium sedans for 2016, pricing starts at $74,400.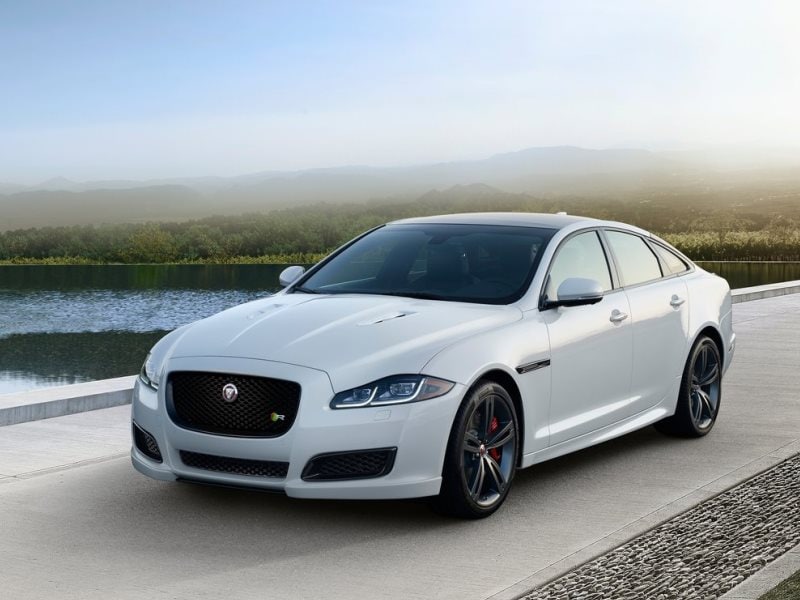 Photo by Jaguar Land Rover
Kia K900
Despite its comparatively low starting price, the 2016 Kia K900 offers pretty much every convenience you'll find in the best of the best. Standard features include adaptive xenon headlights, a power trunk lid, front and rear cameras—along with front and proximity sensor arrays, and tri-zone automatic climate control. Forget everything you think you know about Korean cars. It isn't relevant anymore. (Well other than the whole value-for-the-dollar thing—that one still holds true.) Those who have already set aside their prejudices have found the full-size Kia K900 absolutely deserves to be considered among the best premium sedans for 2016. Pricing starts at $54,500.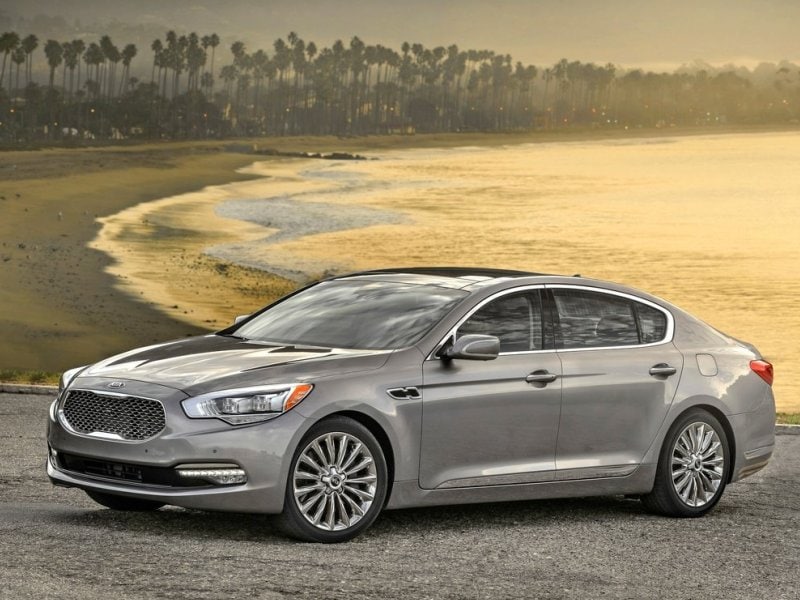 Lexus LS 600h L
Going hybrid with the big Lexus was a strong move toward differentiation. Further, it gave exceptionally wealthy environmental types (yes, they are out there—somewhere) a full-size full-on luxury model they could embrace while feeling OK about their impact on the planet. If you're going to go green, this is absolutely the way to do it. Lavishly appointed, quieter than a museum, exceptionally powerful, and built to an incredible standard, the Lexus LS 600h L lives at the top of our list of the best premium sedans for 2016. Pricing starts at $120,440.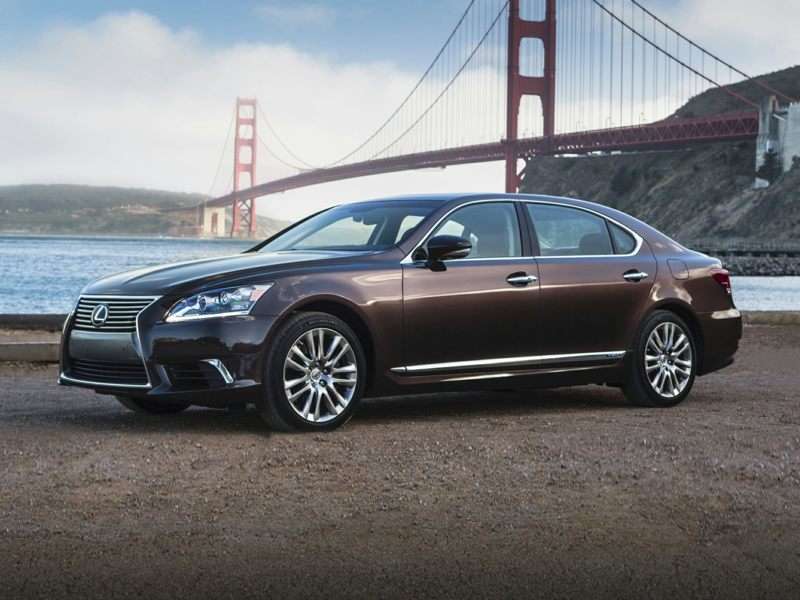 Photo by Lexus