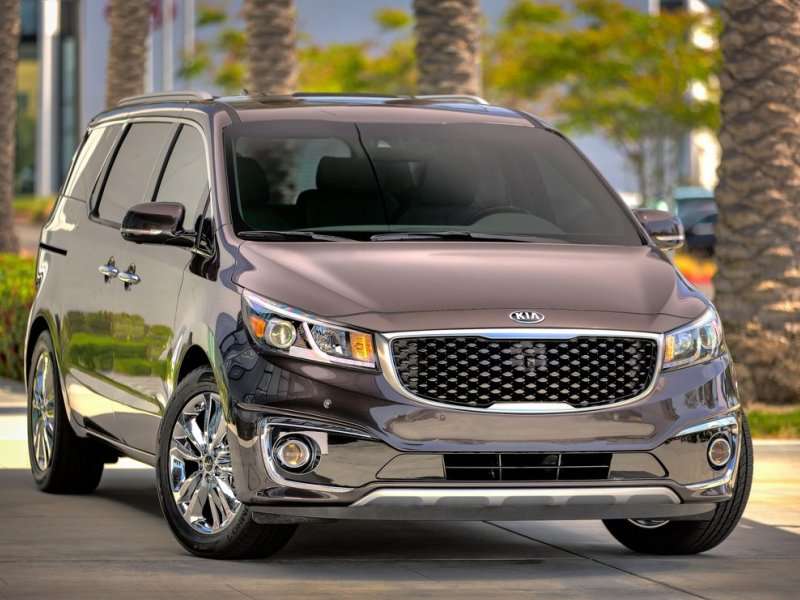 There might not be as many minivans out there as there once were, but SUVs and crossovers haven't completely taken over the family segment.  The good news is that the minivans that are left are the best of the pack, models that were able to survive the sport-utility onslaught due to their appealing designs and useful features.  There are also a wide range of price points for families seeking minivan transportation, with both entry-level and high-end seekers taken care of.
Let's take a quick look at seven of the best minivans to buy in 2014.
Best Minivans To Buy 2014 - 01 - 2014 Toyota Sienna
The 2014 Toyota Sienna stands out right away as being the only minivan to offer all-wheel drive.  This matters a lot to families living in the snow belt, especially in rural areas where plow services might not be as reliable as they should be.  You can also sample a bit of the high life with the Toyota Sienna's top-tier trim levels, which include leather seats, wood trim, and the availability of adaptive cruise control.  Each up-to-eight-passenger Toyota Sienna features a 266 horsepower, 3.5-liter V-6 that delivers fuel mileage of 18-,pg city and 25-mpg highway, and there's also 150 cubic feet of total cargo space waiting inside its roomy environs.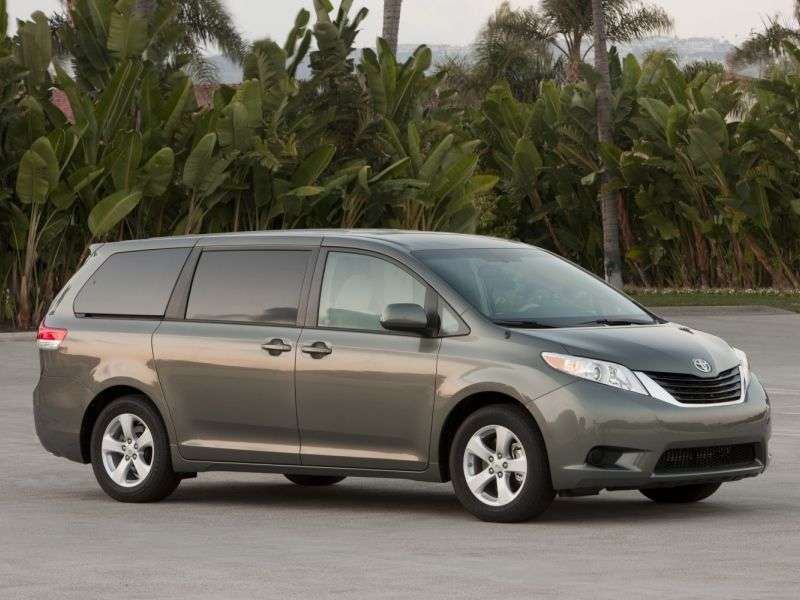 Best Minivans To Buy 2014 - 02 - 2014 Dodge Grand Caravan
The 2014 Dodge Grand Caravan makes a value-based play for family dollars, even going so far as to offer a base American Value Package trim that bundles in just the essentials.  You can also opt for the Dodge Grand Caravan R/T, which features a sporty body kit, nicer rims, and an aggressive suspension setup that adds a bit more driver engagement to the seven-passenger van's package.  Of course, all Grand Caravan's feature Stow 'n Go seating, which folds the second and third rows of accommodations into the floor in order to reveal 143.8 cubic feet of interior storage space.  You can count on 282 horsepower from the Dodge's standard 3.6-liter V-6, along with fuel mileage of 17-mpg around town and 25-mpg on the highway.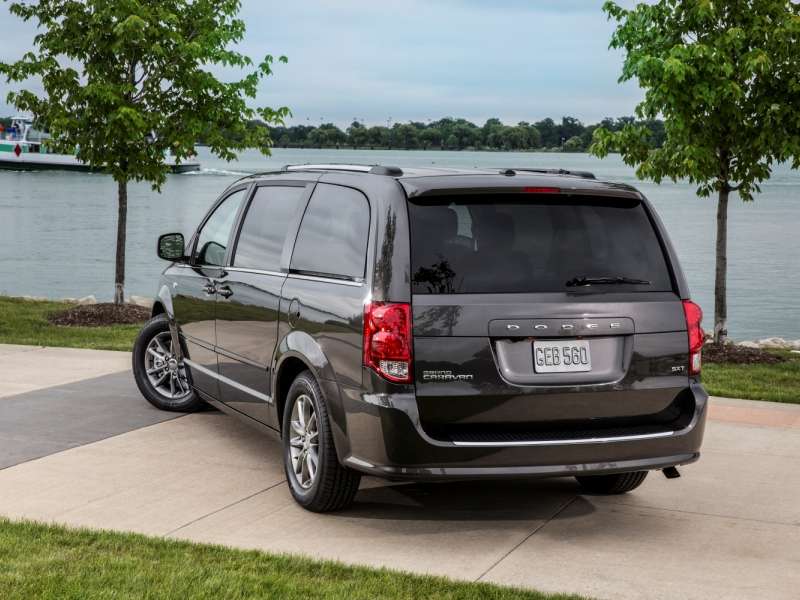 Best Minivans To Buy 2014 - 03 - 2014 Kia Sedona
The 2014 Kia Sedona is another price-conscious minivan option, and one that is on the verge of being replaced by an all-new model.  This doesn't mean you should avoid the Kia Sedona - in fact, it probably stands to reason that you can get an especially good deal on remaining inventory as the vehicles gets cleared out to make room for the 2015 edition over the coming months.  The Sedona features seating for seven, up to 141.5 cubic feet of cargo space (with the second and third rows out of the picture) and provides 17-mpg in stop and go driving and 24-mpg during highway cruising.  A 269 horsepower, 3.5-liter V-6 is standard with the minivan.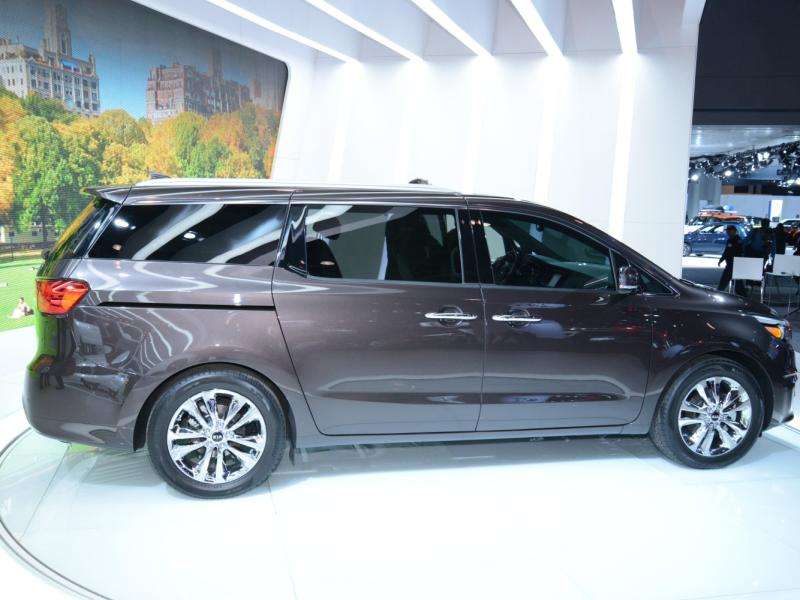 Best Minivans To Buy 2014 - 04 - 2014 Honda Odyssey
The 2014 Honda Odyssey is another minivan that has positioned itself as a premium option, especially when considering the Touring Elite model with its surround sound audio system, HID headlights, navigation system, and factory-installed vacuum cleaner.  The Honda Odyssey has been completely redesigned for the current model year, bringing with it not just improvements to styling and ride quality but also materials use throughout the cabin.  The Odyssey can transport between seven and eight passengers, features 148 cubic feet of available cargo space, and delivers 248 horsepower from a 3.5-liter V-6.  Fuel economy for the Honda checks in at 19-mpg in city driving and 28-mpg on the highway.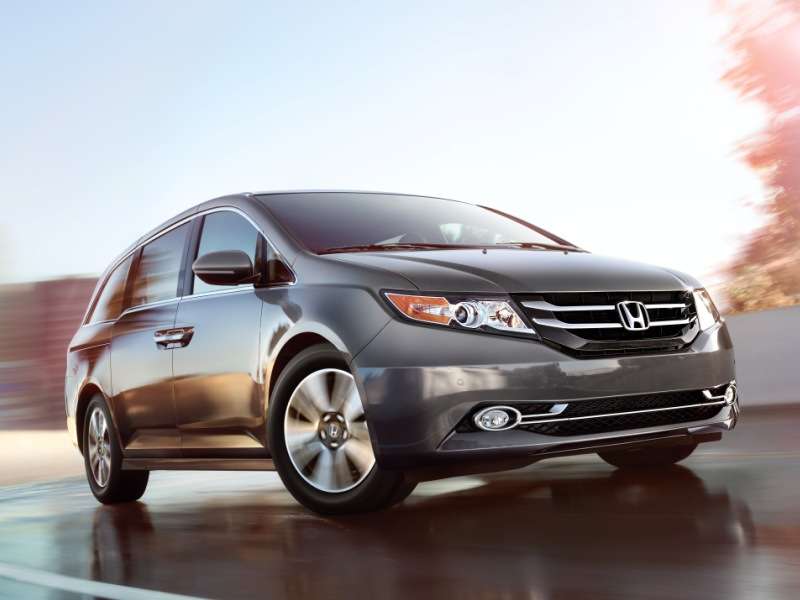 Best Minivans To Buy 2014 - 05 - 2014 Nissan Quest
The 2014 Nissan Quest is a bit of a minivan dark horse, a vehicle that offers good, but not class-leading passenger room (seven spots total) or cargo space (only 108 cubic feet), instead relying on a well-tuned chassis and unique styling to pull in potential buyers.  Still, the Nissan Quest has a lot to offer those who are willing to overlook it's somewhat-smaller dimensions, especially anyone who wants to enjoy driving their people mover rather than simply tolerate it.  The Quest's 3.5-liter V-6 produces 260 horsepower, and the minivan also comes with a continuously-variable automatic transmission, which is unusual in its class.  Fuel economy for the Nissan shows as 19-mpg city and 25-mpg highway.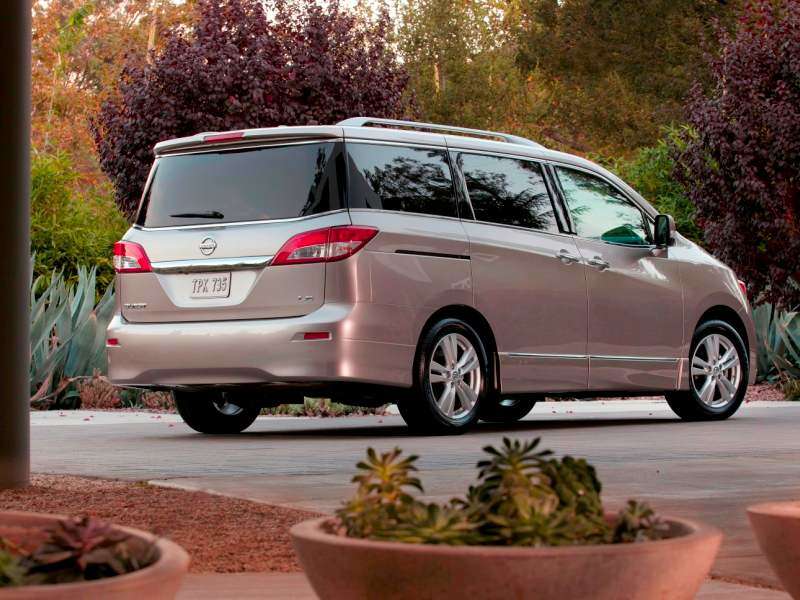 Best Minivans To Buy 2014 - 06 - 2014 Mazda MAZDA5
Speaking of small, the 2014 Mazda MAZDA5 sets the benchmark for compact minivans, given that it's the only one you can buy in the U.S.  The Mazda MAZDA5, more so than even the Quest of the Grand Caravan R/T, is a joy to drive thanks to its lighter curb weight and the attention that Mazda's engineers have paid to suspension design.  You can even get a manual transmission if you want to shift the MAZDA5's gears yourself, which is astonishing for a minivan.  Six passenger seating and 97.7 cubic feet of cargo space are quite good, especially when compared against much larger models like the Quest, and the Mazda's four-cylinder engine - which extracts 157 horsepower from 2.5-liters - offers 22-mpg city and 28-mpg highway, figures no other vehicle on this list can match.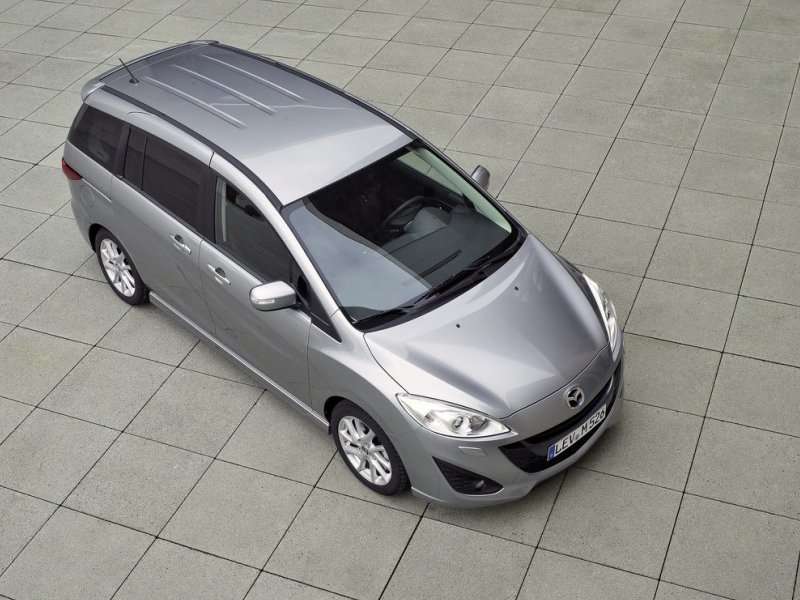 Best Minivans To Buy 2014 - 07 - 2014 Chrysler Town & Country
At its core, the 2014 Chrysler Town & Country closely resembles the Dodge Grand Caravan.  After all, these two vans share the same platforms, the same seating design (including Stow 'n Go), and identical drivetrains.  The differences between the Chrysler Town & Country and the Grand Caravan can be found in the details.  The Chrysler minivan is intended to satisfy those who are more exacting in terms of their creature comforts, presenting a higher level of features at a higher price point.  Still, it's worth pointing out that the Town & Country checks in with more gear than a comparably-priced Odyssey or Sienna, giving it a bit of an edge in the premium minivan space.