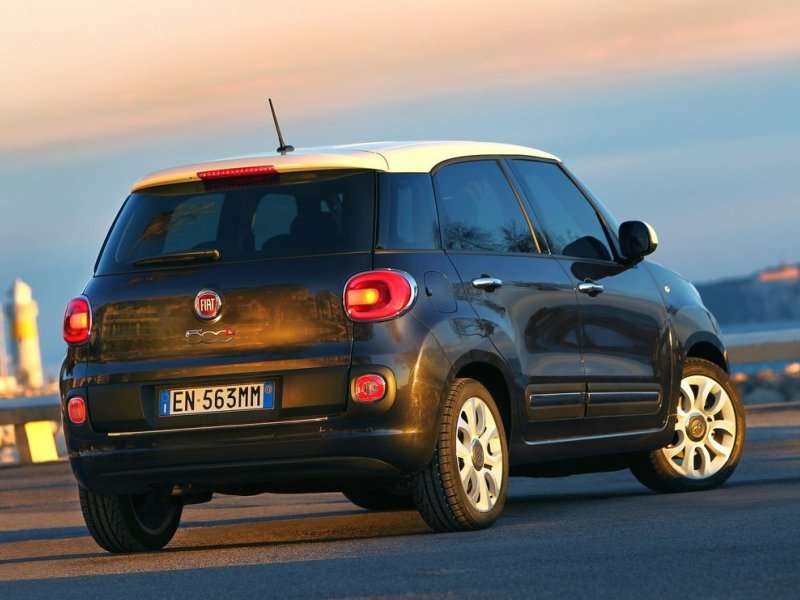 To paraphrase Leo Tolstoy, "Happy families are all alike; each unhappy family probably bought its vehicle without checking Autobytel's list of Top 10 Good Family Cars of 2013."
After all, it's a roster that can satisfy families whether they're looking for high fuel-efficiency ratings, ultra-premium luxury, versatile cabin environments, engaging driving dynamics, or a combination of all of the above. We've even got an electrified model among the Top 10 Good Family Cars of 2013 and, at the other end of the spectrum, a nine-seat body-on-frame SUV. To keep things fair, we've also got these great family-friendly cars in alphabetical order, starting with …
Top 10 Good Family Cars of 2013: Audi A8 L TDI
The range-topping member of the Good Family Cars team is the 2014 Audi A8 L TDI, and while this sumptuous sedan evinces all the style and sophistication that are hallmarks of Audi's premium vehicles, it's those last three letters that really make the difference. The "L" in the 2014 Audi A8 L TDI designates the long-wheelbase model that offers a significant boost in rear-seat passenger space over the traditional A8, a definite bonus for any family-friendly cars. As for the "TDI," that's the clue that the A8 L is powered by Audi's 3.0-liter turbodiesel engine.
As a result, even though the Audi A8 L TDI is among the largest—and most luxurious—entries on the Top 10 List of Good Family Cars, it's one of the most fuel efficient, too, with EPA ratings of up to 24 mpg city/36 mpg highway/28 mpg combined.
The 2014 Audi A8 L kicks off our rankings of family-friendly cars with an MSRP of $78,800.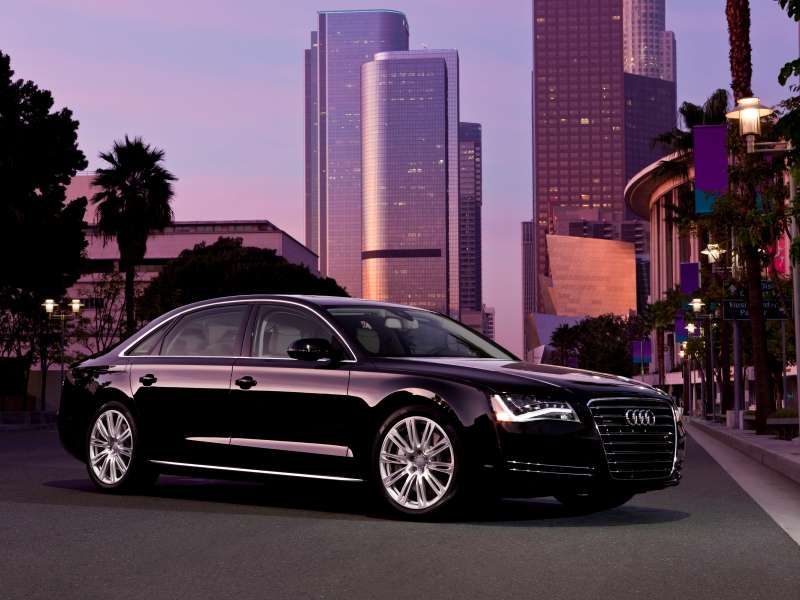 Top 10 Good Family Cars of 2013: Chevrolet Impala
A classic name among the most family-friendly cars in the country has been completely redesigned for the new model year, providing a family-friendly suite of safety features that recently earned it a 5-star Overall Vehicle Score from the National Highway Traffic Safety Administration. That would be the 2014 Chevrolet Impala, which claims the next spot on the Top 10 Good Family Cars list with pricing that opens at $26,725.
Coincidentally, this one of our Top 10 Good Family Cars also boasts both 10 standard air bags and 10 available driver-assistance features, including lane-departure warning, full-speed adaptive cruise control, forward collision alert, a rear-vision camera system with dynamic guidelines and more. And it's all wrapped up in bold new sheet metal and complemented by cutting-edge connectivity and media resources, too.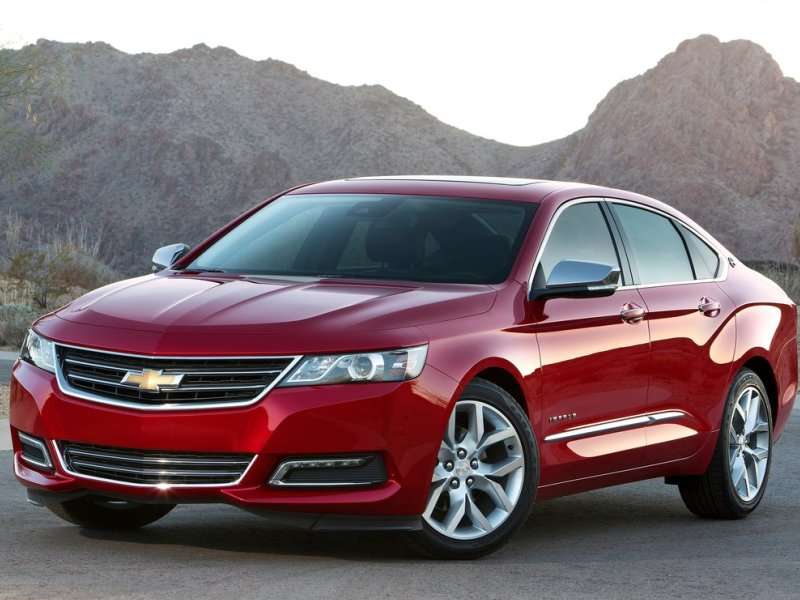 Top 10 Good Family Cars of 2013: Fiat 500L
The Italians are coming, and, in fact, they've already landed the 2014 FIAT 500L on Autobytel's honor roll of Top 10 Good Family Cars of 2013.
The 500L provides as much passenger volume as a mid-size sedan—and 42 percent more cabin space than the FIAT 500—into a package that's shorter than most subcompacts (and all the rest of Autobytel's favorite family-friendly cars). Further, the 500L's interior also shows off a high-fashion environment that can be accentuated by premium Beats Audio, Bluetooth technology, and the Chrysler's Group's Uconnect 6.5 setup with navigation, media hub, 6.5-inch touchscreen and voice recognition.
The starting price for the Italian selection to the Top 10 Good Family Cars list is $19,100.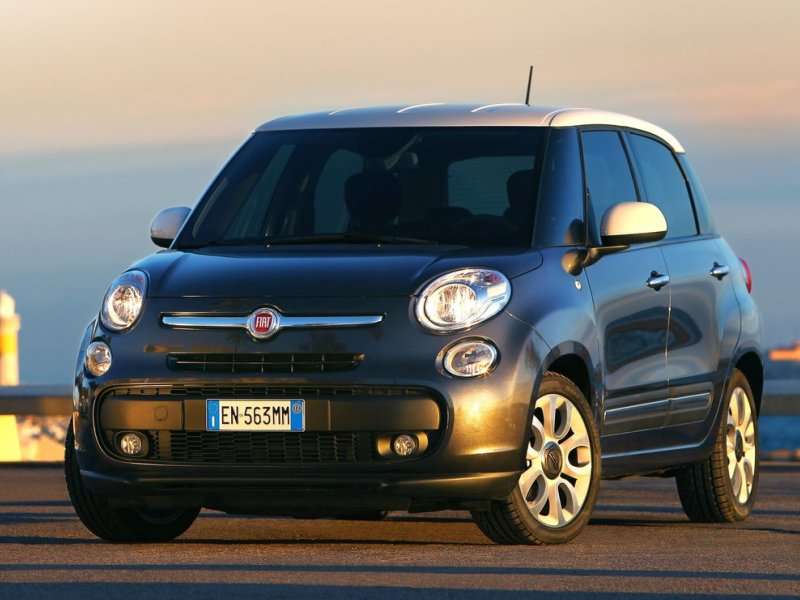 Top 10 Good Family Cars of 2013: Ford C-MAX
Another high-capability choice among the nation's most family-friendly cars is the 2013 Ford C-Max Hybrid, with an assist from its electrified sibling, the C-MAX Energi. Now, Ford's global multi-purpose vehicle has been getting as much attention for its fuel-efficiency as for its reconfigurable five-seat cabin, and not always in a good way, but expect customer satisfaction to rise once the Blue Oval deploys "calibration updates to improve on-road fuel economy" in August.
The outcome should go a long way in helping owners take advantage of the cars' EPA grades: The C-MAX is rated at 47 mpg in all phases of EPA testing, while the C-MAX puts up a line of 44/41/43, but complemented by an all-electric driving range of more than 20 miles (at 100 MPGe combined).
Frankly, that's a key to the C-MAX achieving its place on the 2013 Top 10 Good Family Cars list.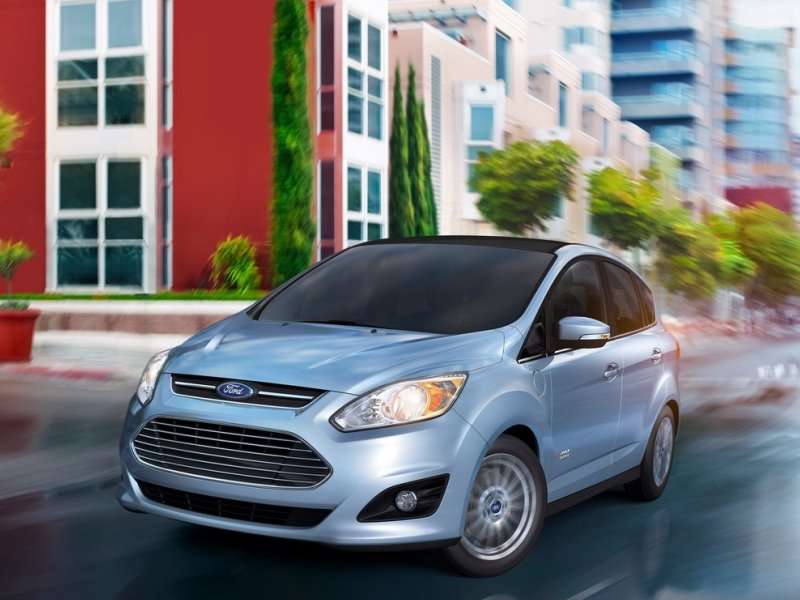 Top 10 Good Family Cars of 2013: GMC Yukon
True, there aren't that many full-size body-on-frame SUVs left on the market, but the 2013 GMC Yukon proves at least one still has what it takes to be named among the Top 10 Good Family Cars of 2013.
With MSRPs that begin at $41,760, the current Yukon lineup delivers its robust capabilities in a wide range of flavors, too, with models that offer rear- and all-wheel drive, two wheelbases (in the Yukon and Yukon XL), premium Yukon Denali variants, and even hybrid models that supply EPA ratings of up to 20 mpg city/23 mpg highway/21 mpg combined.
Also, while Yukon is one of the truckier choices on Autobytel's roster of family-friendly cars for 2013, it still offers the civilized comforts of a touchscreen navigation system, AutoRide real-time damping, a rear-vision camera, Bluetooth technology and a rear-seat entertainment system.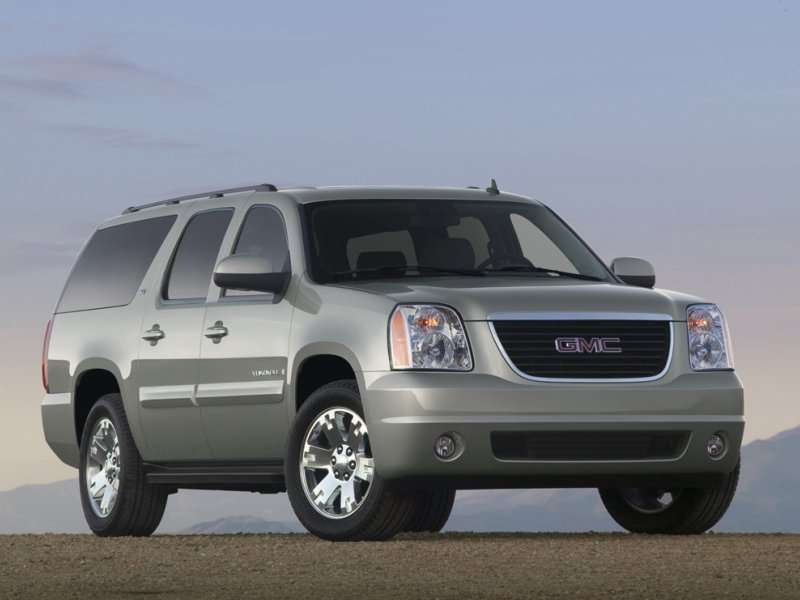 Top 10 Good Family Cars of 2013: Honda Odyssey
There was no way we could choose 10 of the industry's most family-friendly cars without one of them being a minivan, and this year, it's the 2014 Honda Odyssey. Yes, it's a bit on the pricey side, with an MSRP of $28,825, but Honda also made engineering changes so that all models achieve best-in-class EPA ratings of 19 mpg city/28 mpg highway/22 mpg combined. Other upgrades for 2014 for the Odyssey include a new, more robust body structure, freshened styling, and features like the HondaVAC in-vehicle vacuum system—ideal for one of the Top 10 Good Family Cars for 2013.
Perhaps best of all, Honda also improved its available rear-seat entertainment system, which boasts a 16.2-inch screen that is not just the widest of any of the other choices on the Good Family Cars roster, but also the widest in the industry.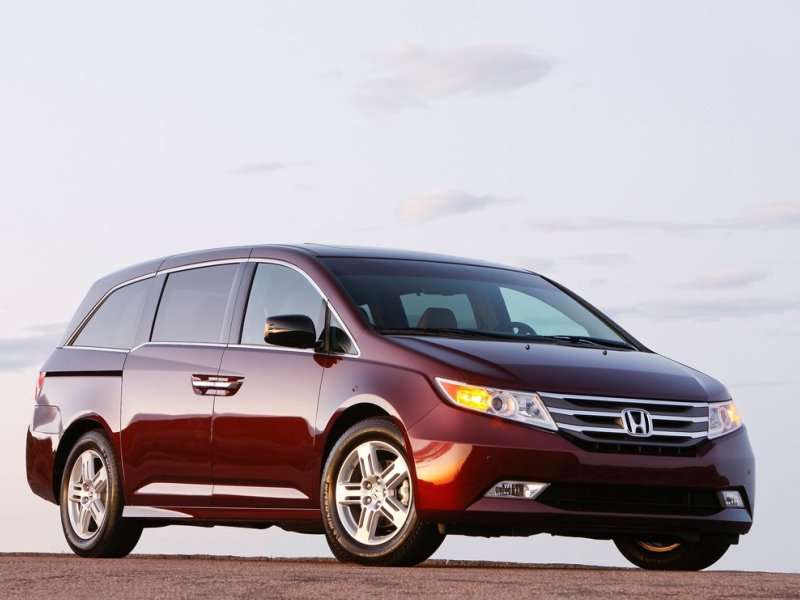 Top 10 Good Family Cars of 2013: Mazda Mazda6
The midsize sedan segment—at the heart of the marketplace for family-friendly cars—has seen some notable strides in design in recent years with the debut of choices like the Hyundai Sonata and Ford Fusion. Well, now Mazda is getting into the action with the striking new 2014 Mazda Mazda6, showcasing a beauty that is much more than skin deep.
The Mazda6 also brings Skyactiv powertrain and chassis technologies to Autobytel's list of Top 10 Good Family Cars of 2013, and those attributes, in turn, bring new levels of zoomy driving dynamics and exceptional fuel-economy performance. When fitted with Mazda's i-ELOOP regenerative braking system, for example, the Mazda6 can reach 28 mpg city/40 mpg highway/32 mpg combined. And although i-ELOOP is only available on the up-level models, even the entry car, priced from $20,995, can hit 25/37/29.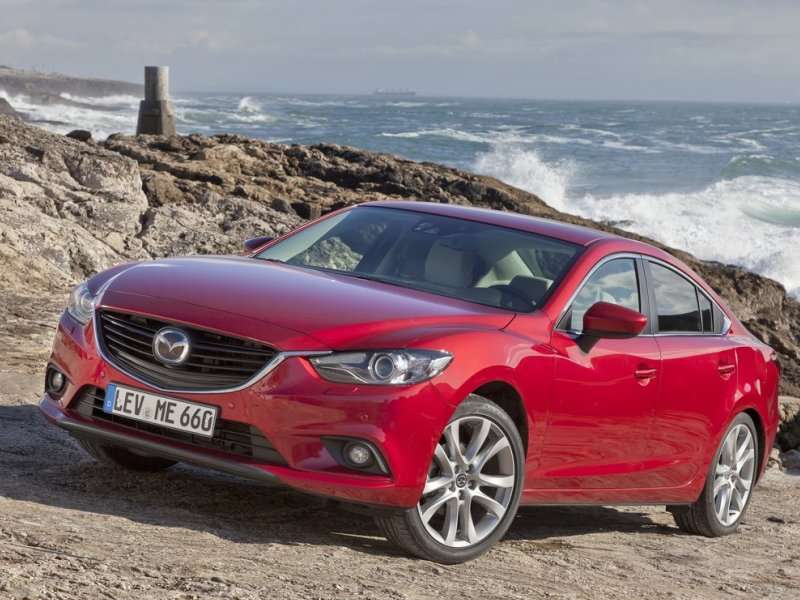 Top 10 Good Family Cars of 2013: Nissan Pathfinder
The Nissan Pathfinder (MSRP: $28,700) has found a place on multiple lists of good family cars since its reinvention as a modern-day crossover, and with good reason: It launched with best-in-class grades for fuel economy, passenger volume, and standard towing capacity, along with class-exclusives like its intelligent all-wheel-drive technology and EZ Flex Seating System.
The benefit to family-friendly cars like the Pathfinder, according to Al Castignetti, vice president and general manager of the Nissan Division in North America: "One of the dilemmas facing families with both young children and infants/toddlers is getting the older kids into the third row without having to remove a child safety seat mounted in the second row. This innovative design solves that issue.
"Plus, with the extensive second-row seat travel, it's easy to adjust legroom or accommodate cargo spontaneously as needed."
For 2014, the Nissan Pathfinder also will add another hybrid choice to the checklist of Top 10 Good Family Cars, with the new model expected later this year.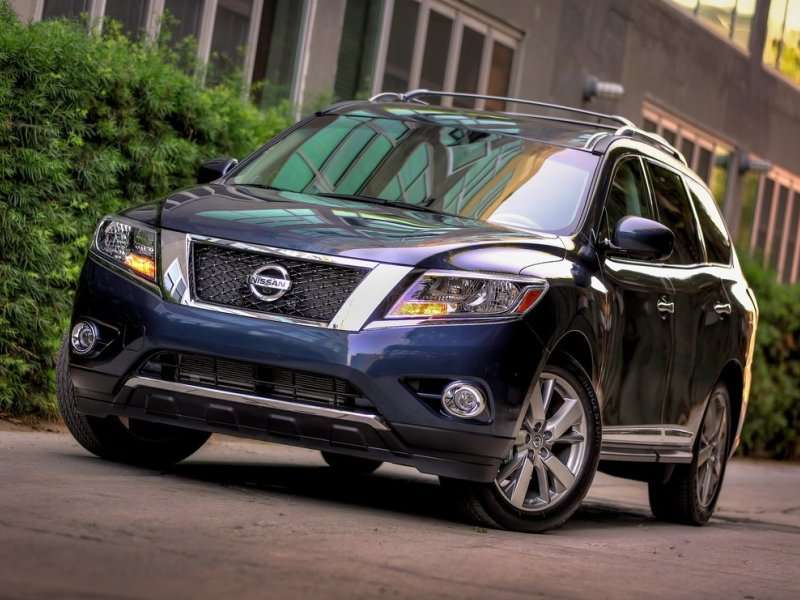 Top 10 Good Family Cars of 2013: Nissan Sentra
An excellent alternative for drivers who prefer a high-value approach to the Top 10 Good Family Cars of 2013, the 2014 Nissan Sentra is a compact sedan but offers a cabin that's both relatively roomy and well equipped, along with an efficient 4-cylinder engine that's capable of up to 30 mpg city/40 mpg highway/34 mpg combined. And it does all that with the lowest starting price on the Good Family Cars roster: $15,990.
On the other hand, the Sentra also serves up one of the longest lists of available upgrades among the Top 10 Good Family Cars, including NissanConnect with navigation, Bluetooth technology, leather-appointed and heated seating, Nissan's RearView Monitor, a power moonroof, dual-zone automatic climate control, and a premium audio setup from Bose.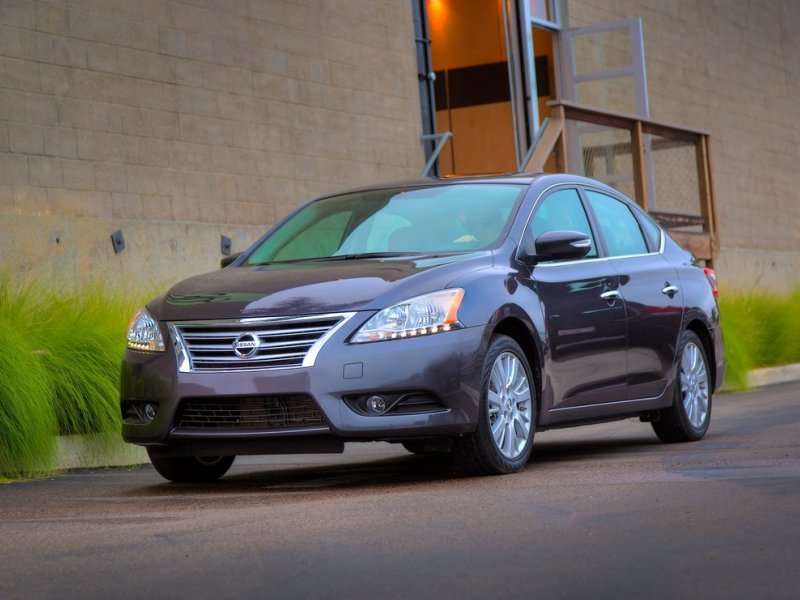 Top 10 Good Family Cars of 2013: Subaru Forester
What happens when you take one of the best compact crossovers in the country and swap its old-school powertrain for a next-gen upgrade? You get a redesigned 2014 Subaru Forester that posts an EPA line of 24 mpg city/32 mpg highway/27 mpg combined—and claims the final spot on Autobytel's rankings of the Top 10 Good Family Cars of 2013.
Helping the Forester stand out from our other family-friendly cars are key features like the brand's signature symmetrical all-wheel-drive technology, which is standard with the vehicle's $21,995 starting price, as well as designation as the only Top Safety Pick+ winner in its class according to the Insurance Institute for Highway Safety (IIHS).