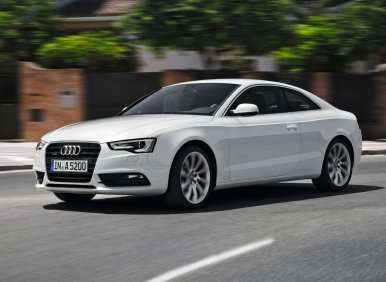 Audi's big reveal at the 2012 L.A. Auto Show wasn't a redesign of one of its major models, nor was it the introduction of a brand new vehicle.  Instead, Audi chose to rally behind a drivetrain technology - TDI turbodiesel engines - and draw focus to its new push to introduce these motors into four more of its automobile lines.  The commitment to this alternative fuel is a unique one amongst European brands, which largely prefer to leave their turbodiesel cars and trucks in the home market where diesel fuel is more widely accepted by consumers.
Audi's Turbodiesel Push: The Details
Starting in 2013, Audi will be bringing turbodiesel versions of the Audi A6, the Audi A7, the Audi A8, and the Audi Q5 to North America, where they will join existing turbodiesel editions of the Audi Q7 and Audi A3.  Without question, this will give the German car company the most varied lineup of diesel offerings in the United States, with almost every model from its entry-level compact sedan to its top-tier flagship four-door and large SUV featuring turbodiesel engine options.
Audi's philosophy for introducing a greater range of turbodiesel engines a simple one that is centered around fuel efficiency.  Turbodiesel engines consume roughly 30 percent less fuel than their similarly-sized gasoline counterparts, and they also produce sizable amounts of torque, which helps performance.  Audi quoted estimates of 24-mpg city and 36-mpg highway for the turbodiesel version of the A8 sedan, which will be the first of the new fleet to hit the market this coming spring.  It also doesn't hurt that Audi has seen a remarkable take-rate over the past several years amongst customers of the A3 compact hatchback and the Q7 full-size SUV in terms of turbodiesel models, which gave the brand the confidence it needed to distribute diesel engines across its portfolio.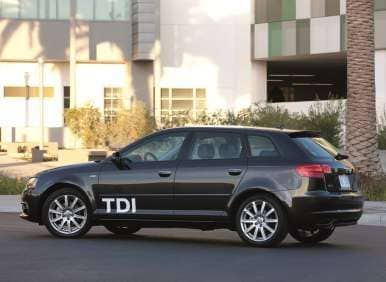 Why Audi's Turbodiesel Push Matters
Audi isn't just installing last year's turbodiesel engines in this year's products - the company has dramatically overhauled its TDI technology in order to further reduce emissions and improve fuel consumption.  Audi's commitment to diesel could very well foster a second life for the fuel that American drivers have long associated with 18-wheelers and other industrial applications, especially given the lower sulfur content of modern diesel mixtures.  Europe's Euro 6 emissions standards are also more in line with California emissions regulations, which made it less expensive for Audi to develop drivetrains that could meet U.S. specifications.
Fuel mileage plays a key role in new car purchasing decisions, even in the premium segment.  The emergence of so many competent turbodiesel luxury models from Audi could see the company take the lead away from Mercedes-Benz in offering high performance, low-emissions diesel technology to the masses.