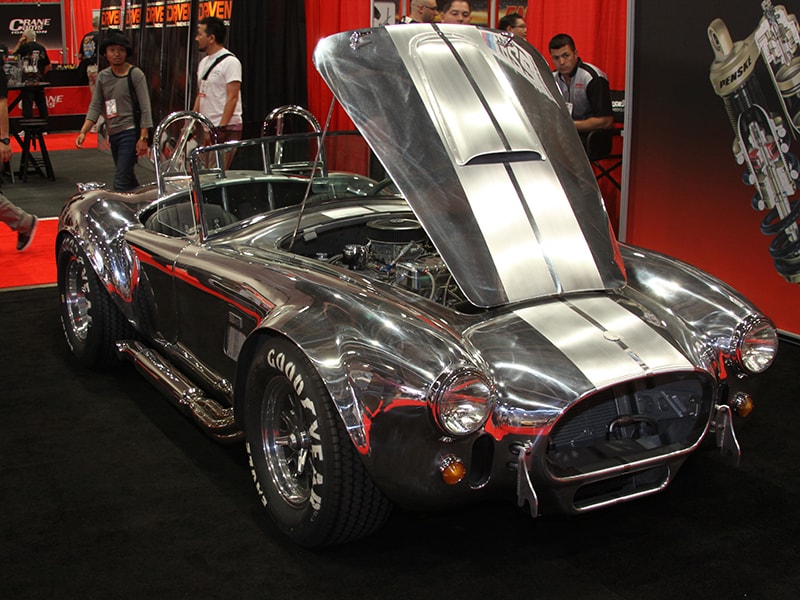 Carroll Shelby made a big statement in the hot-rodding world when he shoehorned an American V8 into a lightweight sportscar from overseas.  He used the original SEMA Show to showcase his creations and became a pioneer in the automotive aftermarket.  Even though the surly chicken farmer from Texas is no longer with us, this cromed Cobra is a shining example of the customized classics you will find on the floor of the Las Vegas Convention Center.
Accesories are the name of the game at the SEMA Show, this Rockstared out Tundra from Toyota's in house tuners at TRD is packing all the on the go ammenities any enthusiast could ask for.  Coke, please!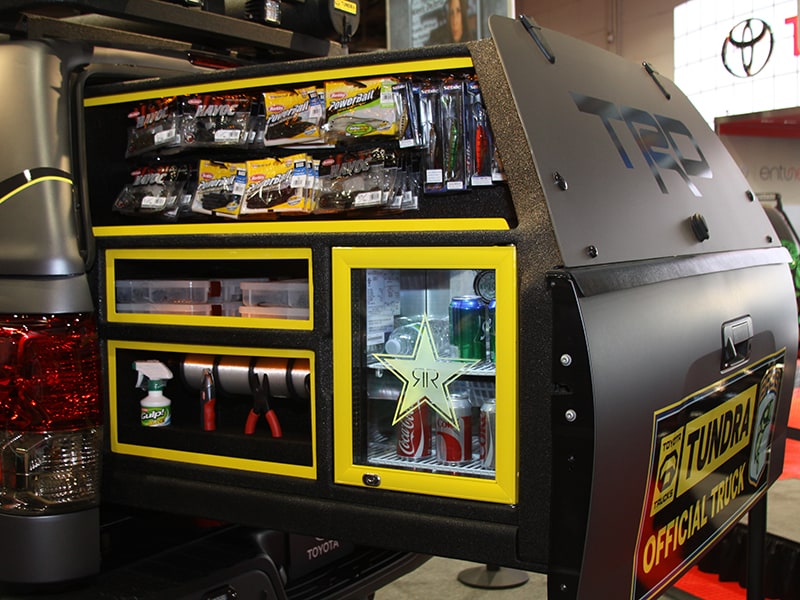 Not everything on wheels has to get up and go, what once might have been a classic Thunderbird is now sitting pretty with a shorter wheelbase with smoothed seems and custom artwork.  It makes a great pool table too!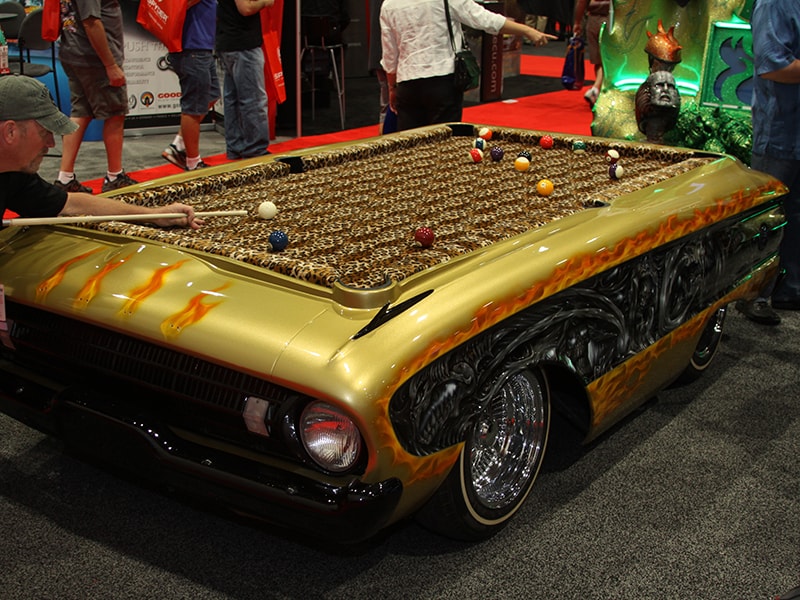 Sitting in the Sanction'd booth at last year's SEMA Show was this one of a kind lowrider dubbed "El Rey."  This King is more artwork than automobile, but when you have this much love for car customizing it can be hard to go a little overboard.  Oh yeah, we also got to hand out with Snoop Dogg, check out the video below.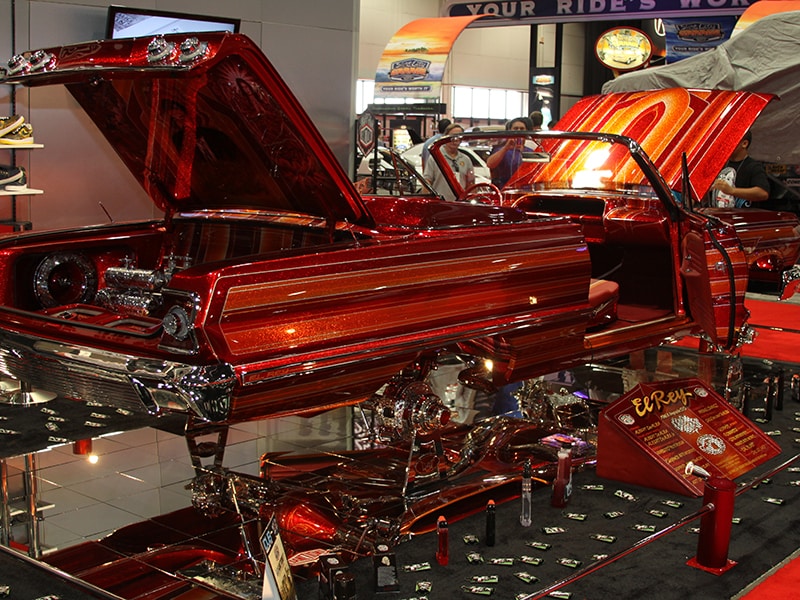 TRD's gots some crazy things going on, are those drag slicks tucked underneath that slammed Sequoia?  As if the parachute, side pipes, roll cage and Lexan windows didn't give the DragQuoia's true nature away.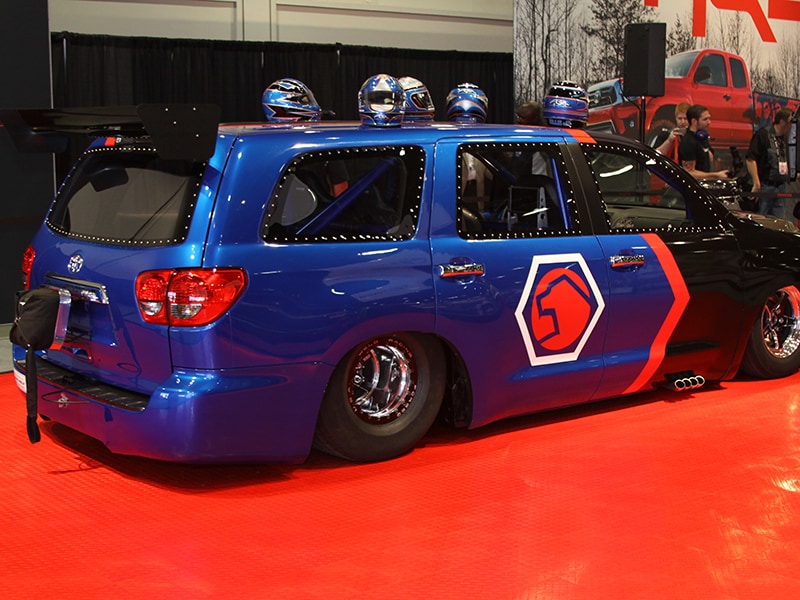 Oh Brembo, so many colors, so exotic and Italian.  Too bad the array of multicolored monoblocks were bolted securely to the wall.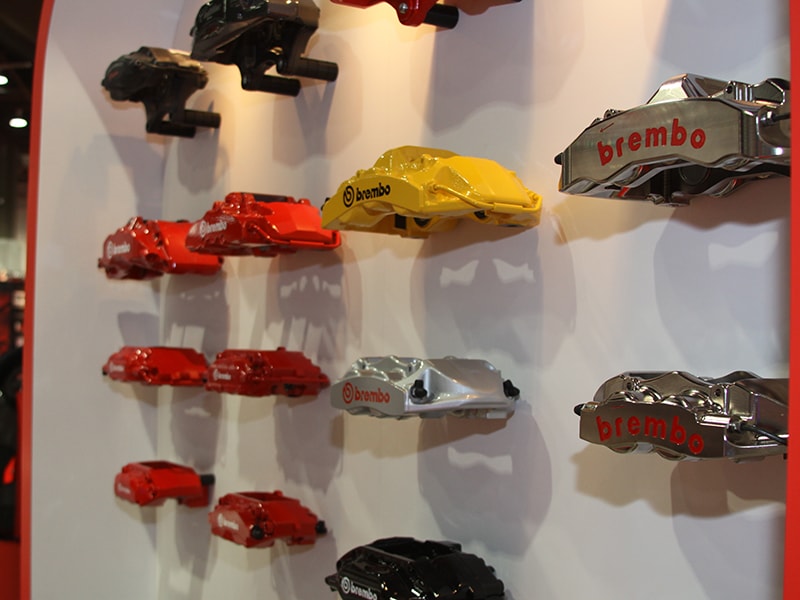 Now we know that TV Chef Guy Fieri is a classic Corvette fan, and Danika Patrick is a Chevy sponsored racecar driver.  This looks like a recipe for fun in a Corvette ZR1.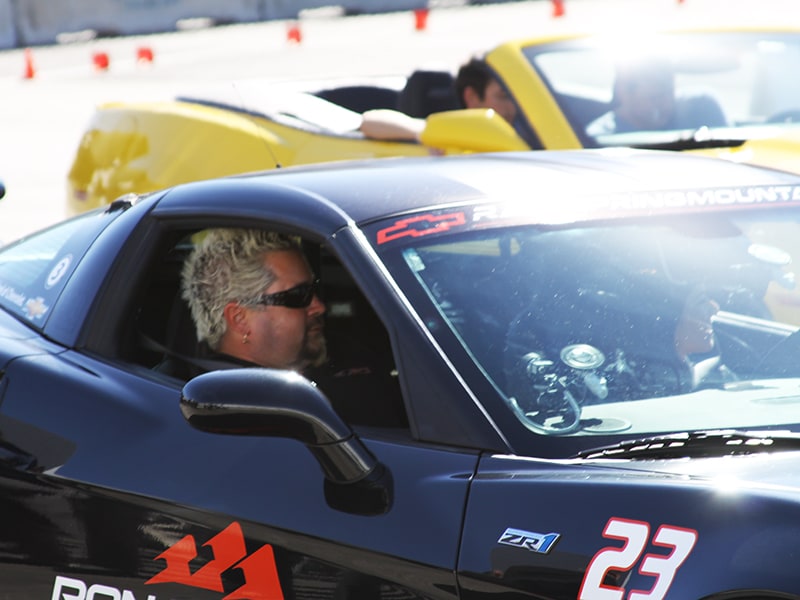 Hyundai had a trio of tuners modifying everything from the uniquely three door Veloster to rear wheel drive Genesis Coupes.  We caught up with a few of these unique creations owners right there on the show floor, check it out in the video below: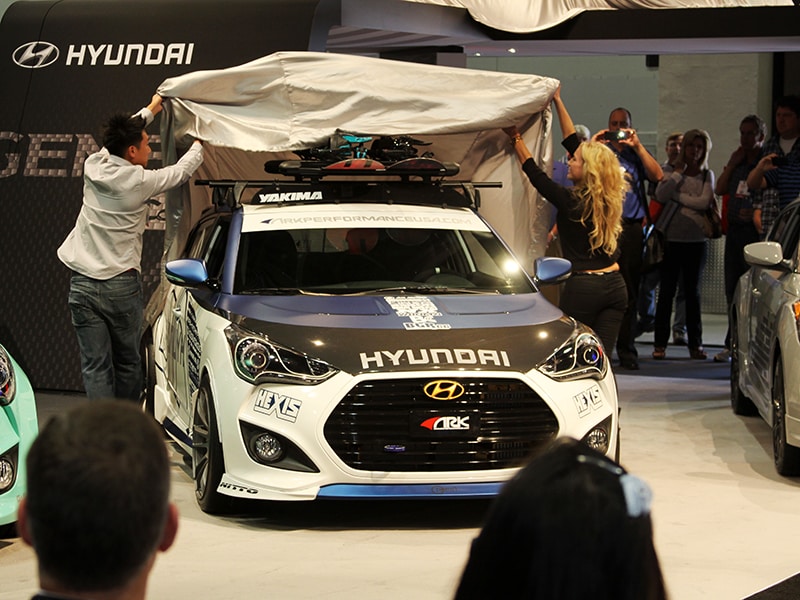 Can you tell what kind of car is hiding behind all that audio/visual goodness?  Imagine pulling up to a parking lot and popping the trunk, instant party car.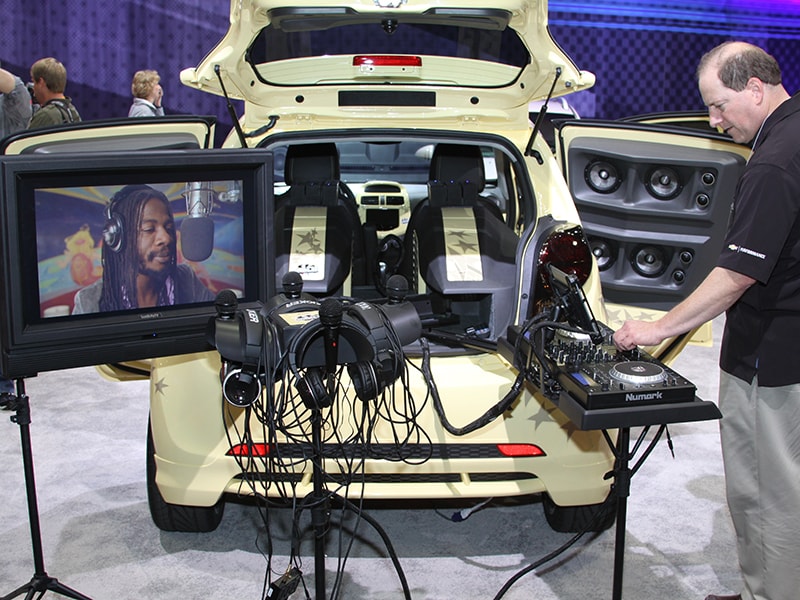 A Lotus Elise would be a nice enough find at any car show, however this one has been stretched and pumpped full of American muscle to become something much greater than the sum of its donor parts, the Hennessey Venom GT, Steven Tyler from Aerosmith has one.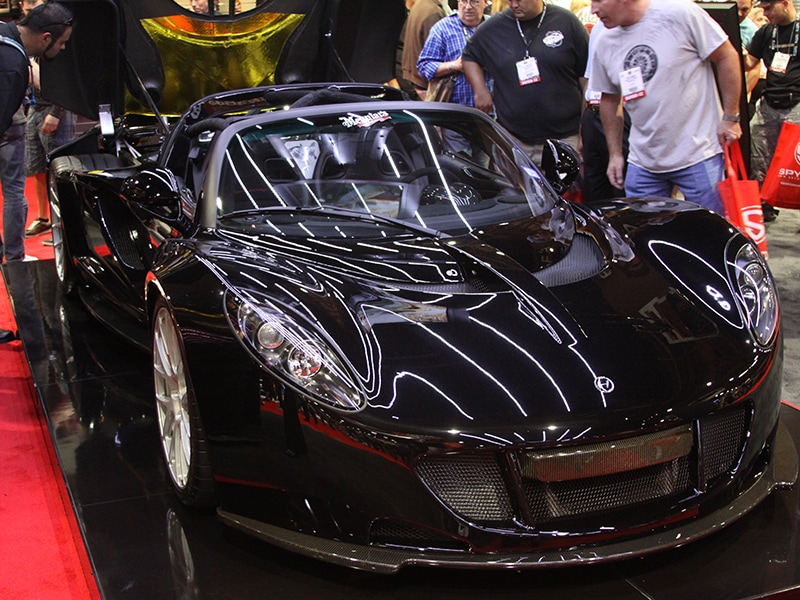 Boy do we love drifting, the only thing better than seeing Vaughn Gittin Jr.'s RTR Falken Tire Ford Mustang Drift car is seeing it in action.  There's nothing like a face full of tire smoke in the morning.