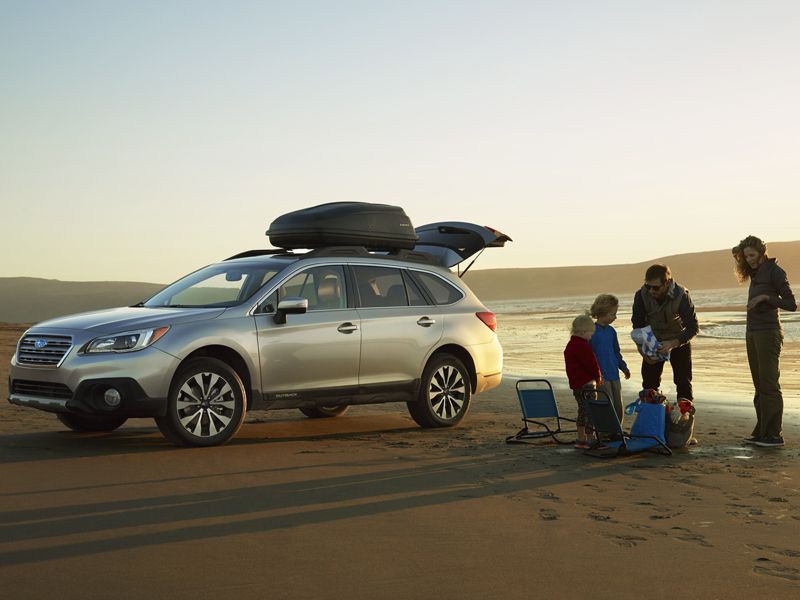 2016 Subaru Outback Photo ・ Photo by Subaru Media
Parenting is a big responsibility. From the moment a pregnancy is confirmed until you exhale your last breath, you are, to some degree, legally, morally, or innately, responsible for your child. Parenting is hard, yes, but it is also overwhelmingly gratifying to raise a son or a daughter, to teach them well, to guide them wisely, and to ultimately release another thoughtful, kind, and good person into the world.
Keeping your children safe, especially when they are young, is among the most significant of a parent's responsibilities. No matter how old your child gets you want to ensure that he is safe. One of the best ways to do that, from the moment you take that first ride home from the hospital to the moment she leaves the driveway for college in a hand-me-down car, is to buy the safest vehicle you can afford.
With this list of the top-rated family cars of 2016, Autobytel is here to help. We've done the research for you, determining which 2016 model-year vehicles are the safest on the road. We also threw trucks, SUVs, and minivans into the mix in order to give you the greatest range of choice, depending on your needs.
Each finalist earns a "Top Safety Pick" from the Insurance Institute for Highway Safety (IIHS), and each receives 5-star crash test ratings from the federal government—not just in terms of overall performance but for each individual crash-test the NHTSA performs. Only those models getting top scores in both sets of testing were eligible. After all, what's a more important top rating for a family car than safety?
On the pages that follow, we'll discuss the highlights of each model that meets our criteria. The vehicles are listed in alphabetical order.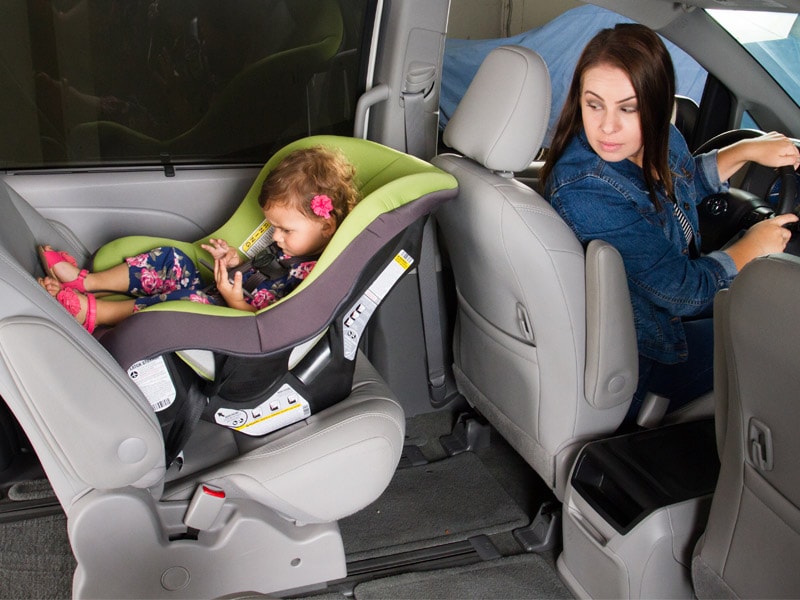 Photo by Chris Chavira
2016 Chrysler 200
Chrysler recently announced that it plans to discontinue the 200 Sedan unless it can find a way to produce the car for less money. Apparently, people no longer want family sedans. They want crossovers. And SUVs. And trucks. So Fiat Chrysler automobiles wants to free up capacity at its Sterling Heights, Mich., assembly plant to build what the people want.
In the meantime, the Chrysler 200 is sitting on your local dealership's lot, evidently collecting dust. Big rebates, low-rate financing, and lease deals are almost always available on this sleek, stylish and safe sedan that suffers only from a rather tight back seat in terms of its suitability for family transport. Prices start at $22,990.
Only the front-wheel-drive versions of Chrysler's midsize sedan meet our crashworthiness criteria in terms of NHTSA testing, but that's OK. Just be sure to skip the base 4-cylinder engine in favor of the excellent 3.6-liter V6, which produces plenty of giddy-up. Our favorite version is the 200S model for its sporty appearance, while the 200C does a fairly good impression of a luxury car.
Should you decide to take advantage of big discounts in order to get this super safe family car, do one important thing before driving it home. Make sure your reverse-facing or forward-facing child safety seats properly fit in the cramped rear seat, or, if you've got lanky teenagers, be sure to bring them along for the test drive.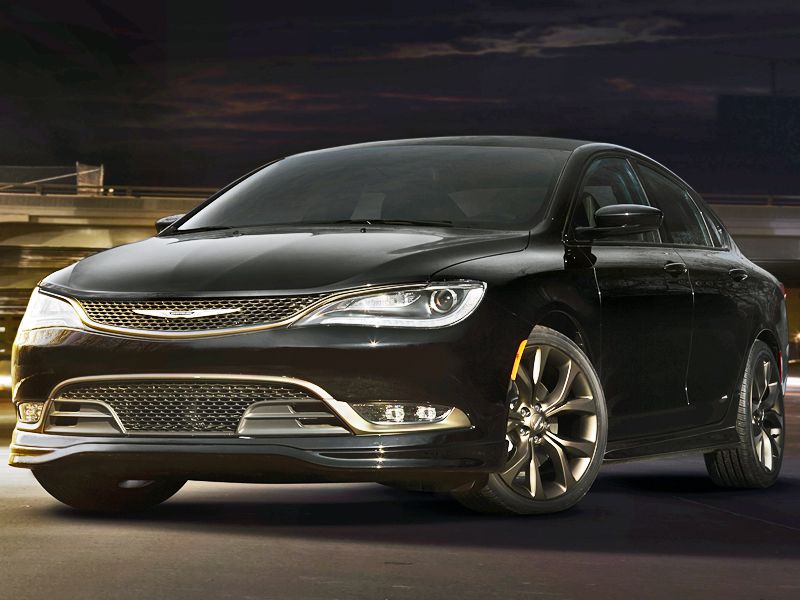 Photo by Chrysler
2016 Ford F-150 Crew Cab
If you need a pickup truck and it will be used as family transport, the only model that meets our standards is the Ford F-150 SuperCrew, which starts at $34,140. Complain about the potential cost of repairing its aluminum body all you want. If that ultimately proves true, it's still a reasonable price to pay for protecting your family to the best of your ability.
Besides, the F-150 is an excellent truck, providing impressive towing and hauling capability, a variety of trim levels, and a choice between four different engines. And if you've got a big pile of cash to spend on a new truck, Ford obliges with the new Limited model, which costs just under 60 grand.
SuperCrew models are equipped with special braces that are designed to limit crash-force intrusion into the cab. In 2015, the first year the redesigned F-150 was on sale, these improvements were not installed in regular cab or extended cab (SuperCab) models. Ford claims to have since rectified this shortsighted approach, but until the IIHS re-tests the F-150 it does not qualify for our list.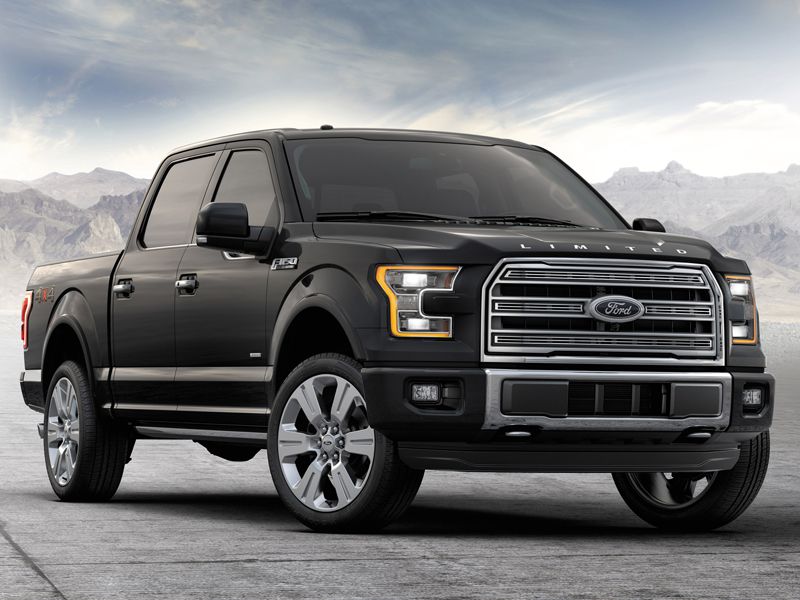 Photo by Ford
2016 Honda CR-V
Honda is vigilant about the safety of its products. Though the current version of the popular CR-V is nearing the end of its lifespan, Honda nevertheless made a change for 2016 that improved this compact crossover SUV's safety rating, allowing it to qualify for this list.
Sexy it is not, but the CR-V is remarkably capable. Two adults and three kids fit with no problem, and the cargo area is big and features a relatively low liftover height. Dependable and fuel-efficient, the CR-V is enjoyable to drive even if acceleration is merely adequate.
Prices start at less than $25,000, and a new SE trim level adds spiffy aluminum wheels and dark tinted privacy glass for just $800 more, making for a genuine bargain. The fact that a CR-V will last a long time, require little in the way of maintenance and repairs, and retain a big chunk of its value when you're done with it makes it one of our favorite affordable family vehicles.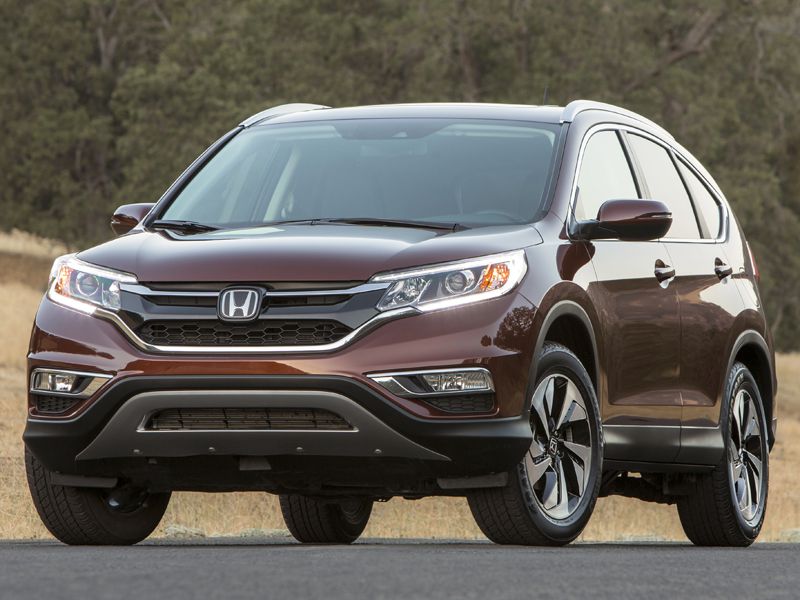 Photo by Honda
2016 Honda Odyssey
Minivans do "family" like no other vehicle can. Spacious, comfortable, and practical, they are the sensible alternative to a midsize, 3-row, crossover SUV. As far as safety is concerned, the Honda Odyssey is one of the best minivans of 2016.
It takes $30,300 to park an Odyssey in your driveway. That number pertains to the base model. A luxury version called the Touring Elite is nearly $46,000. Viewed from another perspective, that's about what you'll pay for a loaded crossover SUV, but a minivan gives you so much more room for people and their belongings.
Honda hasn't officially announced it, but a redesigned Odyssey is due soon. Perhaps even for the 2017 model year. That means the company will want to broom this old model out of dealerships toward the end of the summer of 2016. So, if you just found out that you're pregnant, consider the upcoming deals a matter of good timing.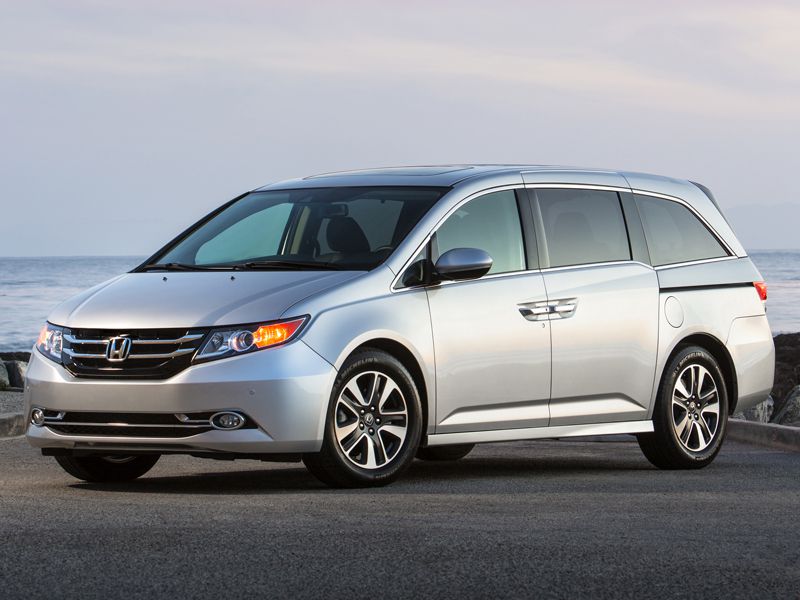 Photo by Honda
2016 Hyundai Sonata
When Hyundai redesigned the Sonata midsize sedan for the 2015 model year, it checked every important box on the "to do list." In addition to delivering outstanding safety, the Sonata is positively huge inside and has a gigantic trunk. Plus, it is a raging value, starting at just $22,585. And that includes the fantastic warranty and roadside assistance program.
Hyundai offers a choice between two 4-cylinder engines, one of which is turbocharged, as well as a Hybrid model rated to get at least 41 mpg in combined driving while providing 13.3 cu.-ft. of trunk space (16.3 cu.-ft. for the standard Sonata). A Plug-in Hybrid model is also available, but has not been crash-tested and is not eligible for this list of the top-rated family cars of 2016.
Seriously, if you're looking for a terrific family sedan that will last a long time, check out the 2016 Hyundai Sonata.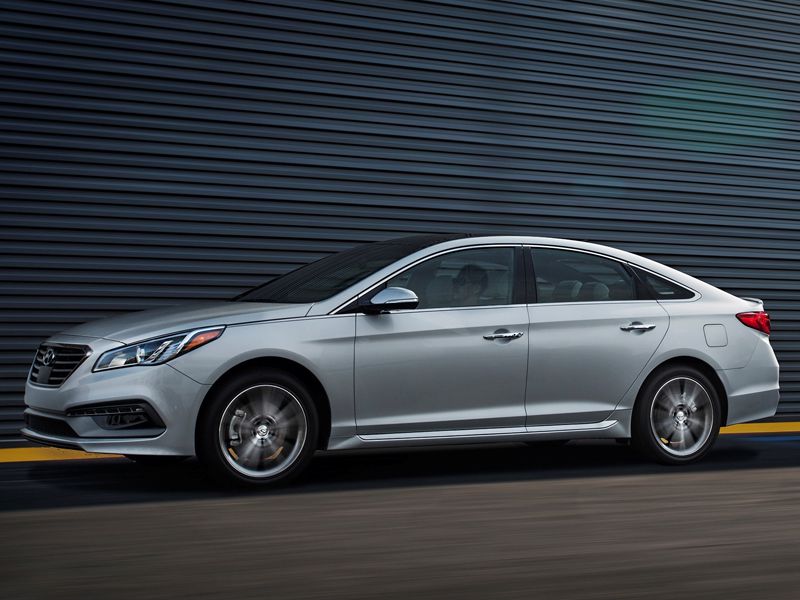 Photo by Hyundai
2016 Kia Sedona
Did you know Kia builds a minivan? Not many people do, and the fact that the Sedona looks more like a crossover SUV than a minivan might not help. Seriously, park a Sedona next to a Chevy Traverse. What's the difference, aside from the Kia's sliding side doors?
One of the first minivans to offer a sense of style that has nothing to do with utility, the Sedona is a good-looking kid hauler. It is safe, too, and in SX Limited trim presents an upscale appearance, luxurious materials, and second-row seats that slide back, recline, and offer an ottoman-style footrest. Hey kids, this Kia is just like a first-class flight to Europe!
Equipped with a powerful 3.3-liter V6 engine, endowed with decent driving dynamics (for a minivan), and feeling just like a crossover SUV from the driver's seat, the Sedona deserves careful consideration when shopping for a new family vehicle.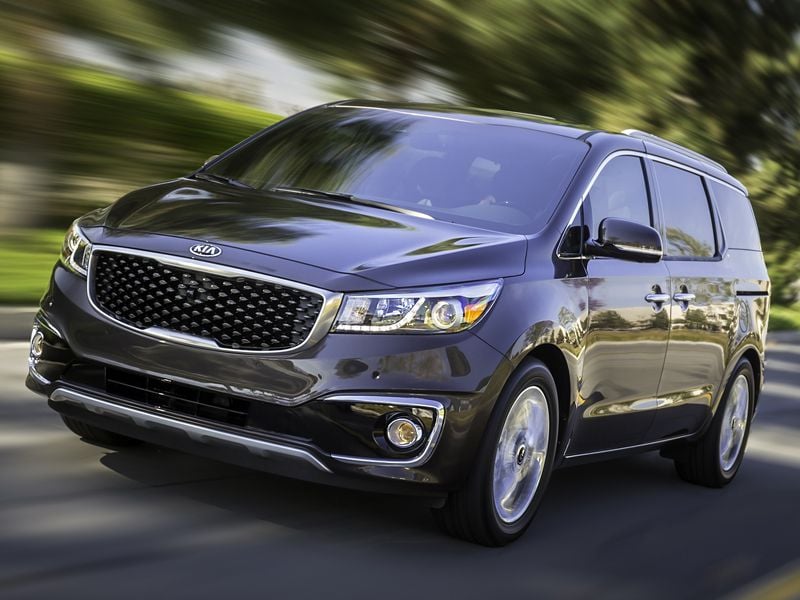 Photo by Kia
2016 Kia Sorento
Redesigned for 2016, the Kia Sorento costs about the same as the Sedona minivan, but is smaller and has hinged rear side doors that make it harder to load children, especially in packed parking lots. But hey, it's a crossover SUV, so it must be cool.
As far as crossovers go, the Sorento is a favorite of ours. It looks terrific, it provides impressive power from its available V6 or turbocharged 4-cylinder engines, and it is remarkably comfortable for four people. The third-row seat isn't particularly useful, and cargo space is a little cramped, but these are the only significant complaints to level at this Kia.
Get the SX Limited model, and the Sorento might as well be a luxury suv. Add the best warranty coverage in the business, and you can rest assured that the 2016 Kia Sorento will well serve you and your family for years to come.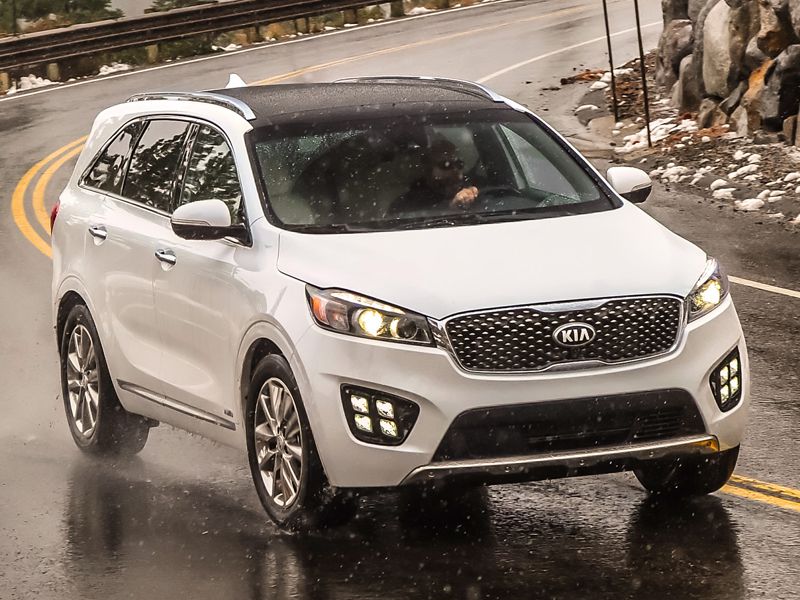 Photo by Kia
2016 Subaru Legacy
Pssst. Lemme tell you a secret. Subarus are no longer just for quirky college professors living in Vermont, or slacker snowboarders hanging out in Colorado, or accountants from Seattle. They've gone mainstream, and if you're not seeing that in your area of the country, there is no good reason for it.
Case in point: the 2016 Subaru Legacy. Roomy, safe, efficient, affordable, and equipped with standard all-wheel drive, the Legacy makes for an excellent 4-door family sedan. Plus, Subaru makes it relatively easy to access its EyeSight suite of safety systems, which the IIHS rates as "Superior" in terms of performance.
Can we find something to complain about here? Sure. The styling isn't terribly exciting, and the trunk is on the small side for this vehicle segment, but otherwise you can't go wrong with this sensational if sensible Subaru.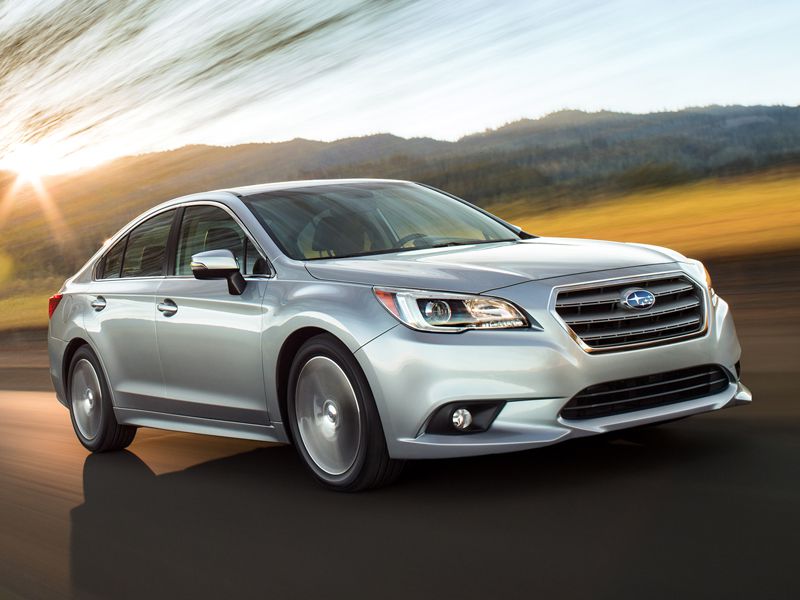 Photo by Subaru
2016 Subaru Outback
Blending safety, utility, and efficiency in a reliable, roomy, and reasonably priced package, the 2016 Subaru Outback has everything a family needs, including standard all-wheel drive and a whopping 8.7 inches of ground clearance.
That last point is an important one. Though the Outback is a crossover SUV (and is technically a Legacy station wagon sitting on a raised suspension), it provides as much ground clearance as a Jeep Cherokee Trailhawk. Plus, Subaru offers an X-Mode traction system that gives the Outback greater off-roading capability than most of its competitors. Finally, all that ground clearance really helps when you're blasting through a blizzard.
True, the standard 4-cylinder engine isn't terribly powerful, but you can always upgrade to the Outback 3.6R, which comes with a 6-cylinder engine making lots more horsepower and torque. No matter which version you choose, though, the Subaru Outback is a perfect vehicle for tackling both the challenges and the joys of family life.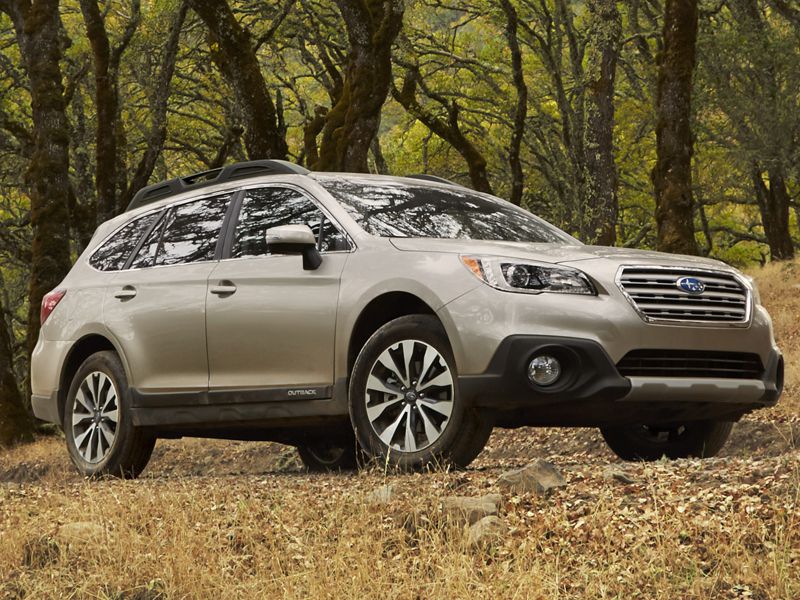 Photo by Subaru