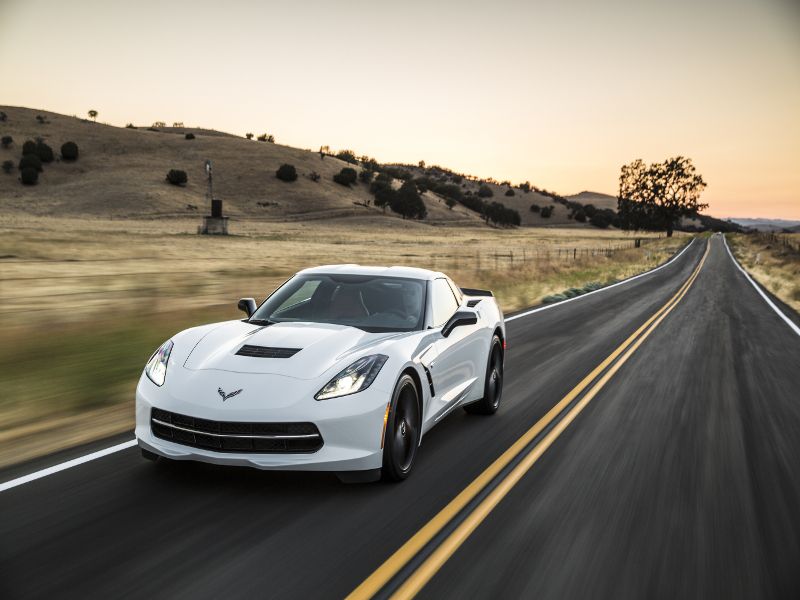 2016 Chevrolet Corvette ・ Photo by Chevrolet
Sports cars are an indulgence, and that goes even more for the 2-passenger variety. A carefully-chosen coupe with room for two is stylish, fast, and fun to drive, and it tells the world that you don't really care about accommodating others. Most of these vehicles are better suited as a track toy than a daily driver, but hey, that's really your call. With that in mind, here are Autobytel editors' favorite 2-seater sports cars for this year.
1) 2016 Chevrolet Corvette
Even discounting models like the 455-horsepower Z51 and the 650-horsepower Z06, the 2016 Chevrolet Corvette remains an impressive 2-seater sports car contender due to its performance per dollar ratio. The entry-level Chevrolet Corvette Stingray's 6.2-liter V8 is good for 455 horsepower and 460 lb-ft of torque, which is enough for 0-60-MPH sprints in the 3.8-second range, and a 7-speed manual or 8-speed automatic transmission can be specified with the car. The 2016 Corvette is available in coupe and convertible body styles.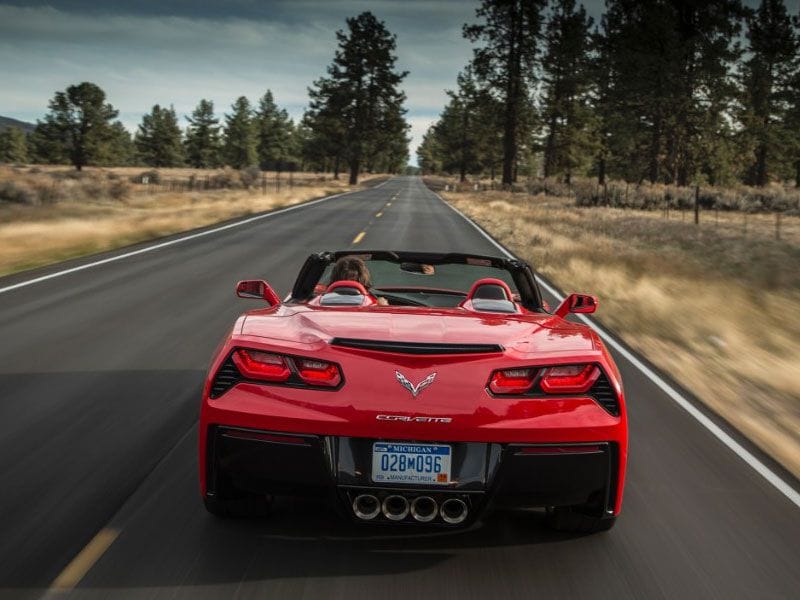 Photo by General Motors
2) 2016 SRT Viper
How can we mention the Corvette without following it up with praise for the 2016 SRT Viper? The less common, but just-as-impressive SRT Viper is a competition-inspired coupe that allows buyers to choose between the base, GT, and GTS trim levels. All five options get stability control settings, but the Viper GTS adds an extra two stability control modes, plus a beefed-up suspension. A 8.4-liter 10-cylinder engine waits under the Viper's hood, where it generates 645 horsepower and 600 lb-ft of torque, output that is sent to the vehicle's rear wheels through a 6-speed manual transmission. The 0-60-mph shot takes well under four seconds behind the wheel of this startlingly powerful beast.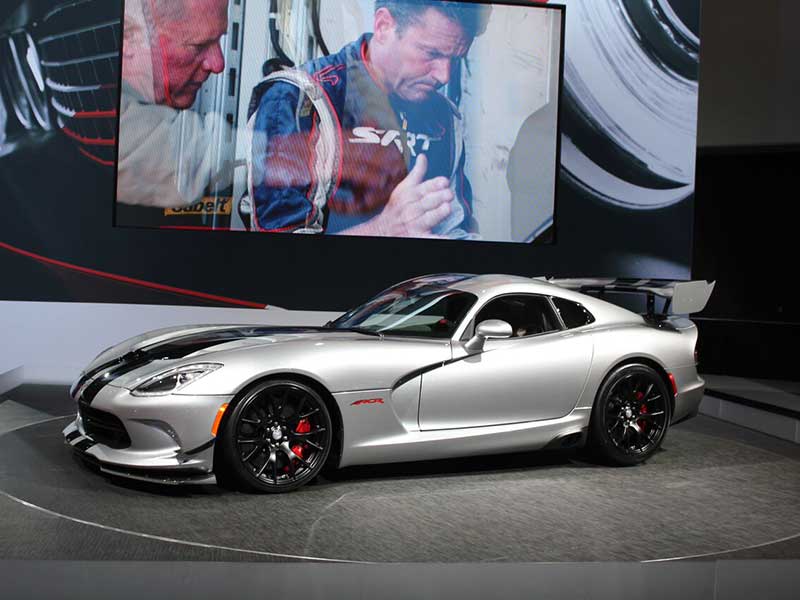 Photo by Thomas Rosquin
3) 2016 Porsche Cayman S
The 2016 Porsche Cayman S is in many ways the car that the Porsche 911 used to be before it evolved into the GT star that it is today. The Porsche Cayman S is light, features small proportions, and can be had with either a 6-speed manual or a 7-speed dual-clutch automated manual transmission. The compact coupe's 3.4-liter 6-cylinder engine still sits behind the driver and offers 325 horsepower and 273 lb-ft of torque. Lithe and agile in almost every driving situation, the Cayman S can hit a top speed of 175 MPH and reach 60 mph from a standing start in 4.4 seconds.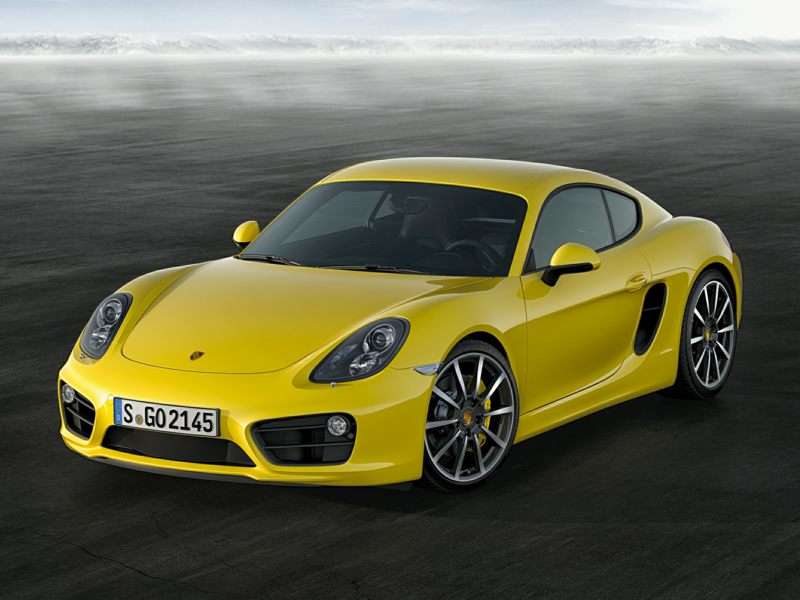 4) 2016 Mazda MX-5 Miata
The redesigned 2016 Mazda MX-5 doesn't have any gaudy horsepower numbers to show off, nor does it wear the emblem of an exotic manufacturer on its hood. What it does bring to the table is an exceptionally balanced, low-mass chassis that is amongst the most forgiving in the industry when driven at the limit. The Mazda MX-5 Miata roadster, which comes with a manual soft top, is offered with a 155-horsepower, 2.0-liter 4-cylinder engine that also generates 148 lb-ft of torque. Transmission options are a 6-speed manual and a 6-speed automatic — guess which one we prefer. Keep an eye for the MX-5 Miata Retractable Fastback, slated to join the lineup in 2017.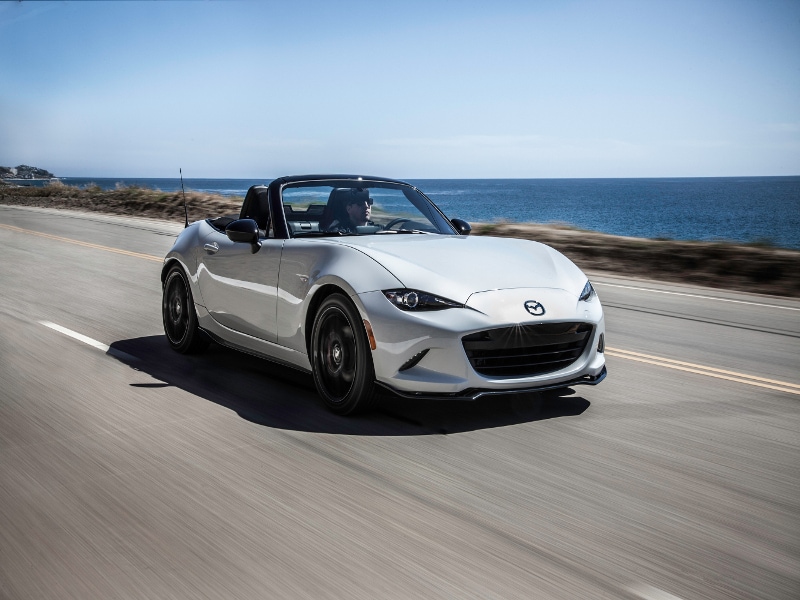 Photo by Mazda
5) 2016 Nissan 370Z
The 2016 Nissan 370Z carries on the Japanese brand's Z car tradition in sexy coupe form. The Nissan 370Z is a svelte performance car contender, and when ordered with the available Sport package (or in Nismo trim) the vehicle's 6-speed manual transmission will automatically blip the throttle to match revs while downshifting (a 7-speed dual-clutch automated manual is also offered with the car, and turns the same trick). Most versions of the car come with a 3.7-liter V6 that produces 332 horsepower and 270 lb-ft of torque, but the 370Z Nismo features a 350-horsepower version of the motor that is also good for a boost of six lb-ft of torque. The 370Z Nismo can hit 60 mph in five seconds flat.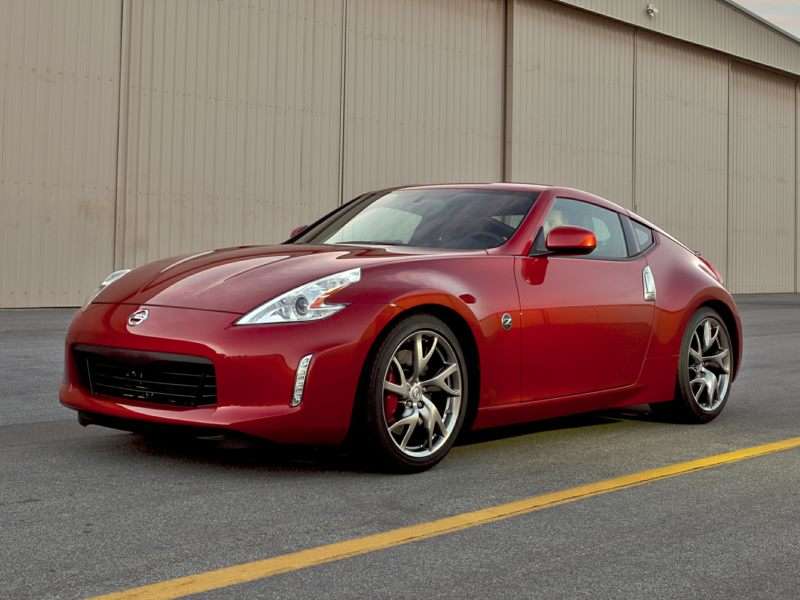 Photo by Nissan
6) 2016 Jaguar F-TYPE
The 2016 Jaguar F-TYPE was one of the most hotly anticipated 2-seater sports cars in recent memory. The Jaguar F-TYPE was the very first compact roadster to be offered by the manufacturer in decades, and a new hardtop coupe version was added to the lineup for 2015. The vehicle comes with four engine options: a 340-horsepower supercharged 3.0-liter V6, a more robust version of the same motor that will put down 380 horses, and a 495-horsepower, supercharged 5.0-liter 8-cylinder model. The Coupe R trim gets a V8 that produces 550 horsepower and accomplishes the 0-60 mph sprint in four seconds flat. All versions of the car come with an 8-speed automatic transmission, and a 6-speed manual option was added this year.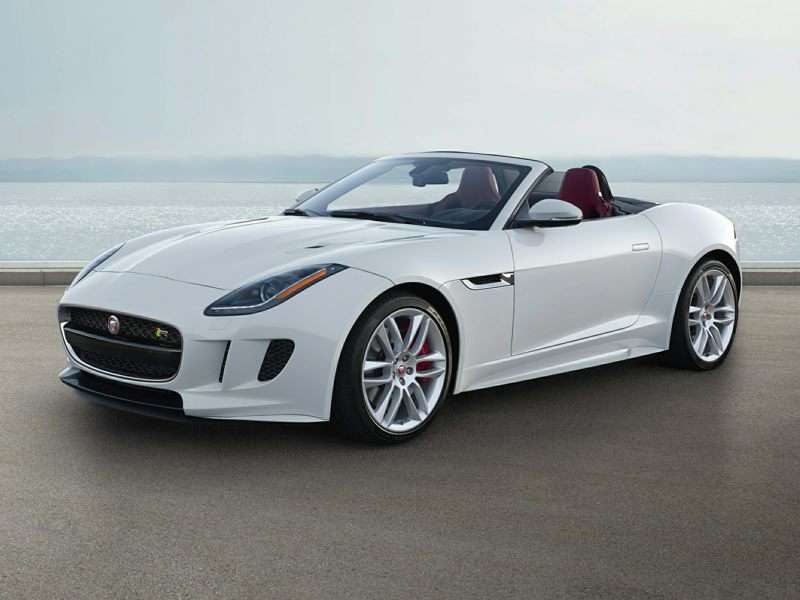 Photo by Jaguar
7) 2016 BMW Z4 sDrive35is
The 2016 BMW Z4 sDrive35is (another roadster with a retractable power hardtop) is the most willing-to-dance member of the compact premium car's model lineup. The BMW Z4 sDrive35is' ponderous name is appended to a vehicle that features a tuned suspension system that includes adaptive shock absorbers. The car also comes with a 3.0-liter turbocharged V6 engine that produces 335 horsepower and up to 369 lb-ft of torque via its overboost capacity. A 7-speed dual-clutch automated manual transmission is the only gearbox available with the sDrive35is trim, and the BMW can rocket past 60 MPH in about five seconds.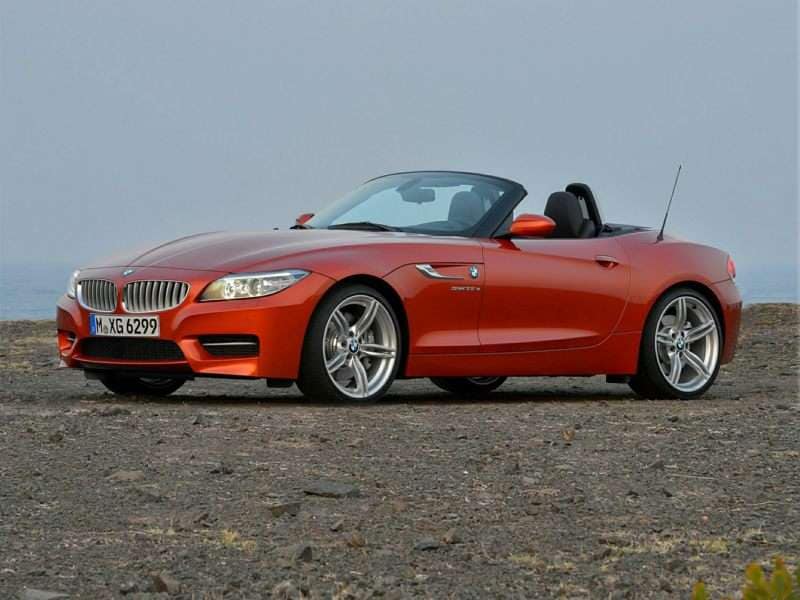 Photo by BMW
8) 2016 Audi R8
The Audi R8, redesigned for 2016, makes an splash wherever it goes due to its impossible-to-ignore design and rear-engine layout. This 2-seater sports car comes with standard all-wheel drive, and it also features an adaptive suspension system and a heavy dose of interior luxury equipment. The V10 version of the car can rely on 540 horsepower and 398 lb-ft of torque from its 5.2-liter mill, while the V10 Plus cranks out 610 ponies and 413 lb-ft of twist. A 7-speed dual-clutch automated manual transmissions is the redesigned Audi R8's sole gearbox, and the V10 Plus gives the coupe enough thrust to reach 60 mph in a scant 3.2 seconds.
9) 2016 Ferrari 488GTB
The sleek and seductive Ferrari is a standby on any list of 2-passenger sports cars, and the 2016 488GTB is the best option this year. This 661-horsepower beast comes powered by a 3.9-liter twin-turbo V8 engine, paired to a 7-speed dual-clutch automated manual gearbox. All that power goes to the rear wheels to launch the car to 60 MPH in three seconds. Whether you pick this Ferrari to add to your collection, or any other, this exotic brand's coupes always fit the bill.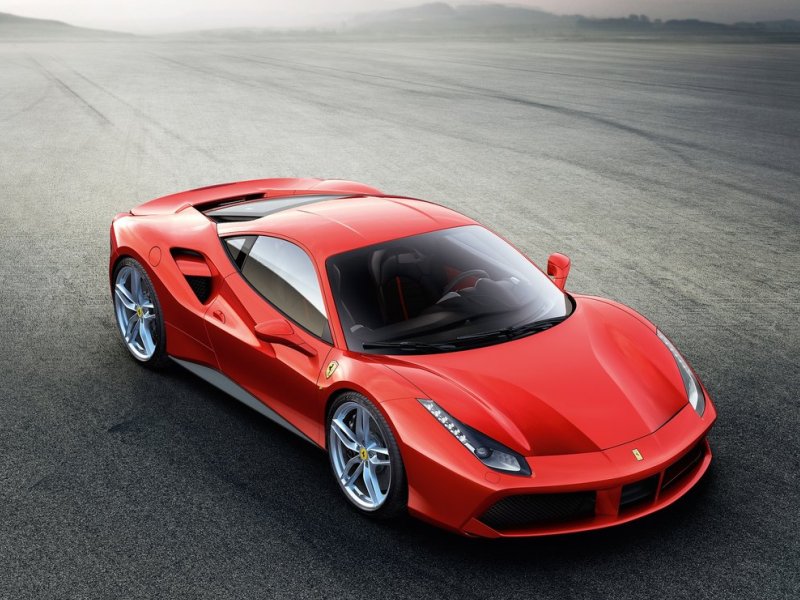 Photo by Ferrari