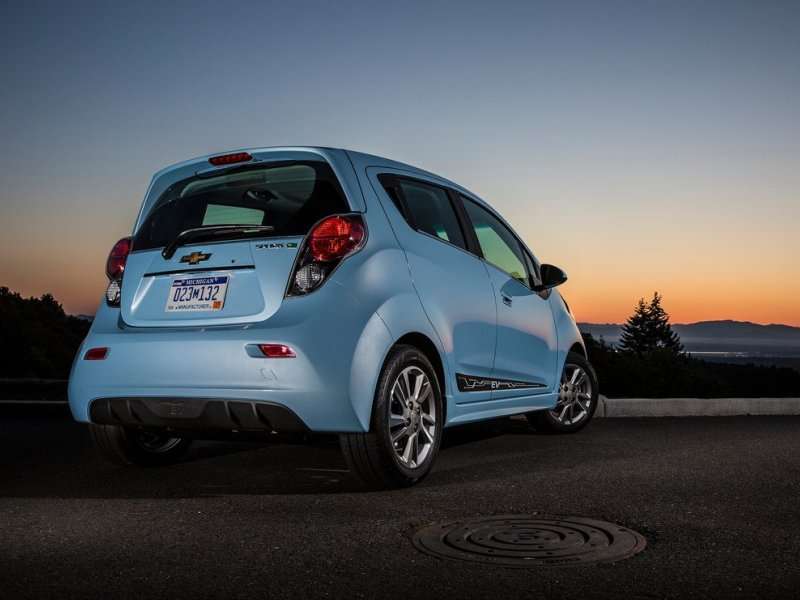 Electric cars aren't just here, they're here to stay.  A growing number of automakers are building pure electric cars for 2014, and while not all of these vehicles are available in every single market, gradually it's becoming easier to get behind the wheel of a battery-powered automobile at both the low and high end of the pricing spectrum.  Early adopters in California as well as a few other key states typically get first crack at electric cars in 2014, but some models have managed to generate national sales figures and are becoming more common than originally predicted.
Let's take a quick look at 9 electric cars for 2014.
Electric Cars for 2014 - 01 - 2014 Nissan Leaf
The 2014 Nissan LEAF is by now a veteran of the electric car wars, a subcompact hatchback that delivers a practical range of 75 miles on a full charge.  Even better is the fact that it takes a mere four hours top up the Nissan Leaf's battery, which is an improvement over the vehicle's first few years of service.  107 horsepower and 187 lb-ft of torque are produced by the Leaf's electric motor, which gives it respectable performance in its class, and the car features a 115 MPGe combined fuel efficiency rating from the EPA.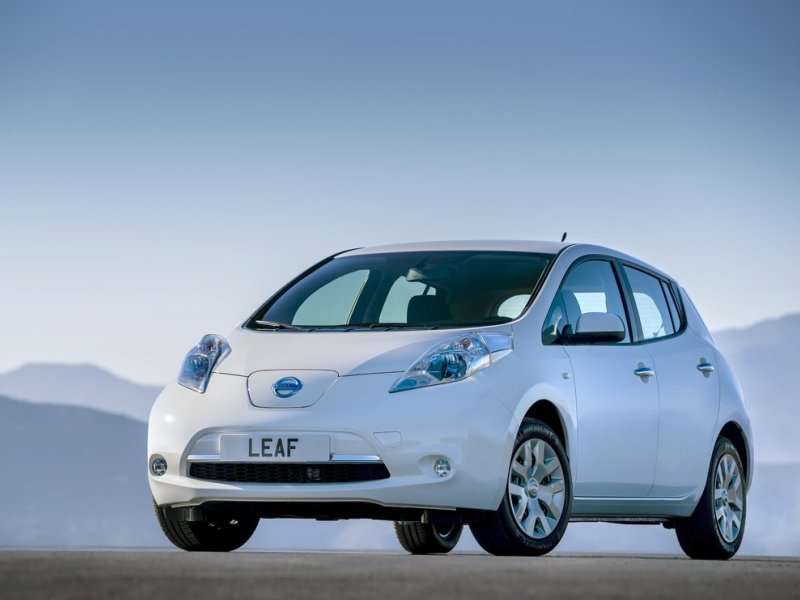 Electric Cars for 2014 - 02 - 2014 BMW i3
The 2014 BMW i3 represents the first full-scale foray into the electric car segment for the luxury brand.  A subcompact hatchback like the Leaf, but riding on a smaller platform. the BMW i3 is intended to maintain the automaker's renowned driving dynamics while also offering 100 miles of range from its battery.  Power is also substantial when compared against some of its electric car competitors, as the vehicle is three seconds faster to 60-mph than the Nissan due to the 170 horses and 184 lb-ft of twist produced by its battery-powered motor.  A three-hour charge time is standard with the vehicle, although it can also take advantage of a 30-minute fast charge feature using specialized equipment - as well as a gas-powered range-extending engine that can be fitted to the BMW i3 as an option.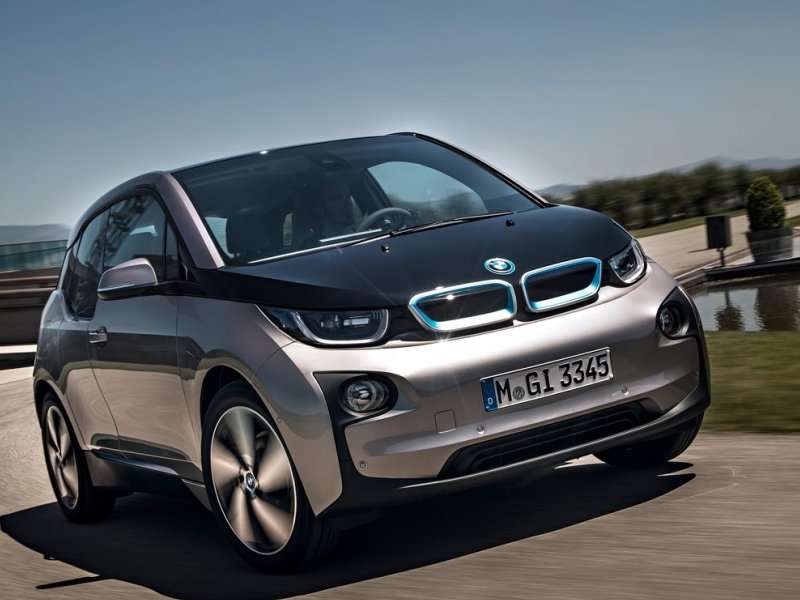 Electric Cars for 2014 - 03 - 2014 Tesla Model S
The 2014 Tesla Model S has become the blueprint for success in the electric car business, and the mid-size sedan offers a number of configurations that provide several different power levels, driving ranges, and price points.  The Tesla Model S is gorgeous, and its attractive styling conceals excellent day-to-day practicality and a surprising amount of luxury.  The Model S provides 208 miles of range in its base model, while top-tier versions of the car feature 265 miles of driving capacity due to a larger battery.  That bigger battery pack also delivers more exhilarating performance, as buyers can count on it to deliver 416 horsepower and 443 lb-ft of torque as well as 89 MPGe in combined driving.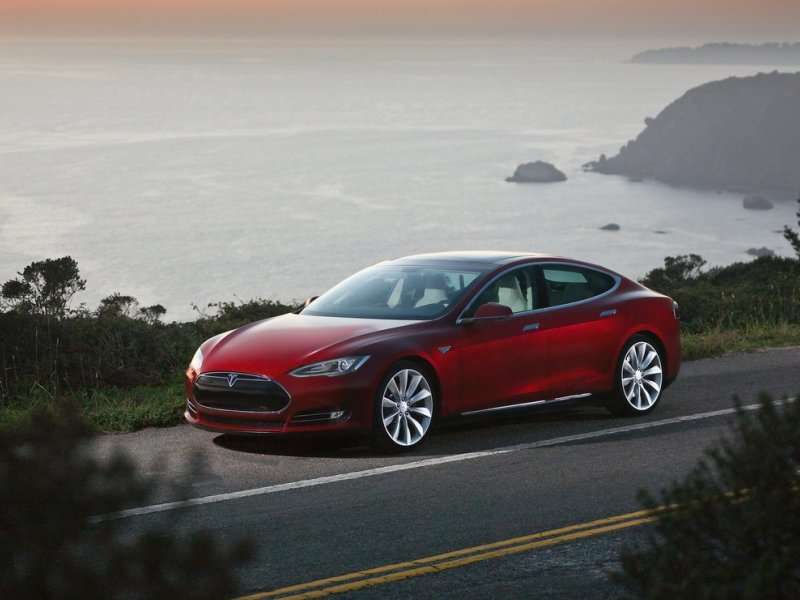 Electric Cars for 2014 - 04 - 2014 Ford Focus Electric
The 2014 Ford Focus Electric appeals to fans of the Blue Oval's compact hatchback who enjoy the car's appealing mixture of affordability, handling, and practicality.  The Ford Focus Electric adds to the already-efficient Focus line-up by way of a battery-powered motor that is rated at 105 MPGe combined, which is right up there with the smaller Nissan Leaf.  The electric motor generates 143 horsepower, and it provides a total driving range of 76 miles in between charges.  Filling the car's battery takes roughly four hours with a 220-v connection, which is on par with other vehicles in its price range.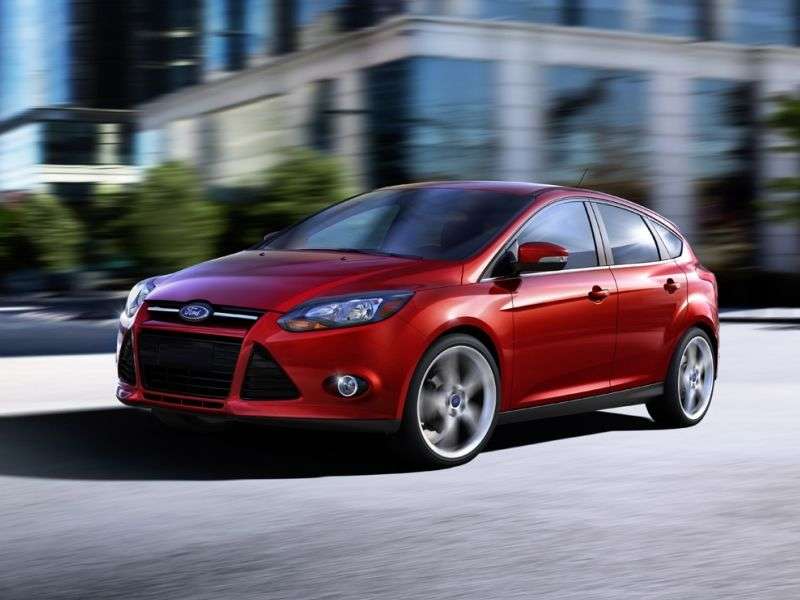 Electric Cars for 2014 - 05 - 2014 Honda Fit EV
The 2014 Honda Fit EV loses its vaunted 'Magic Seat' feature, which is responsible for the gas-model's impressive interior flexibility, due to the placement of the subcompact hatchback's battery pack.  That being said, there's still a lot to like about the Honda Fit EV, especially the 123 horsepower electric motor that gives the car good acceleration that actually bests its internal combustion cousin off of the line.  Throw in 82 miles of cruising range between battery charges (which take only three hours), as well as an EPA MPGe rating of 118, and it's clear that Honda has put a lot of thought into the electric version of its popular entry-level automobile.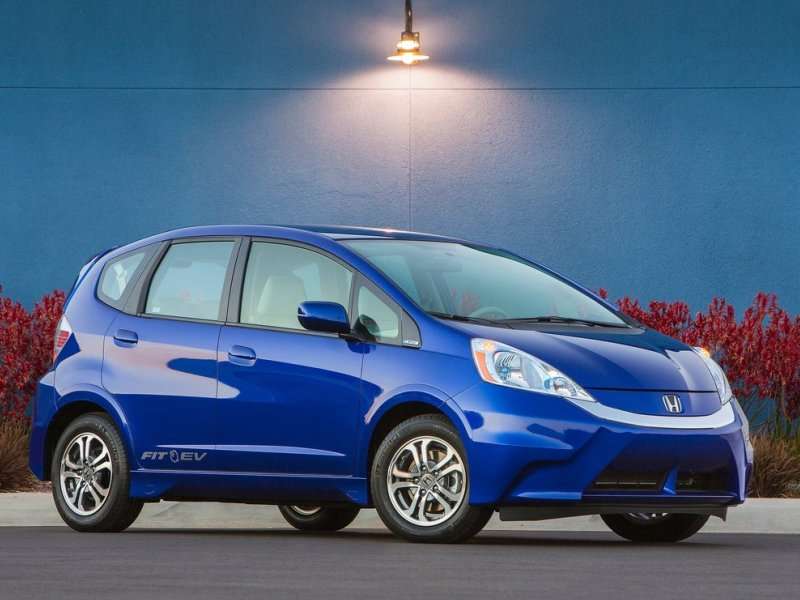 Electric Cars for 2014 - 06 - 2014 Smart Fortwo Electric Drive
The 2014 Smart Fortwo Electric Drive aims to regain some of the momentum lost by the German brand to consumer apathy concerning the gas version of the Fortwo.  The Smart Fortwo Electric Drive maintains the two-passenger, truncated coupe body style of the standard version of the car, but it adds a 47 horsepower electric motor (up to 70 horsepower in short bursts) that is also capable of generating 96 lb-ft of torque.  The latter is a considerable upgrade over the one-cylinder gas motor found in the regular Smart car, and it provides 107 combined MPGe to its owners.  The car offers 76 miles of driving range on a single battery charge, which should be more than enough for owners of this city car.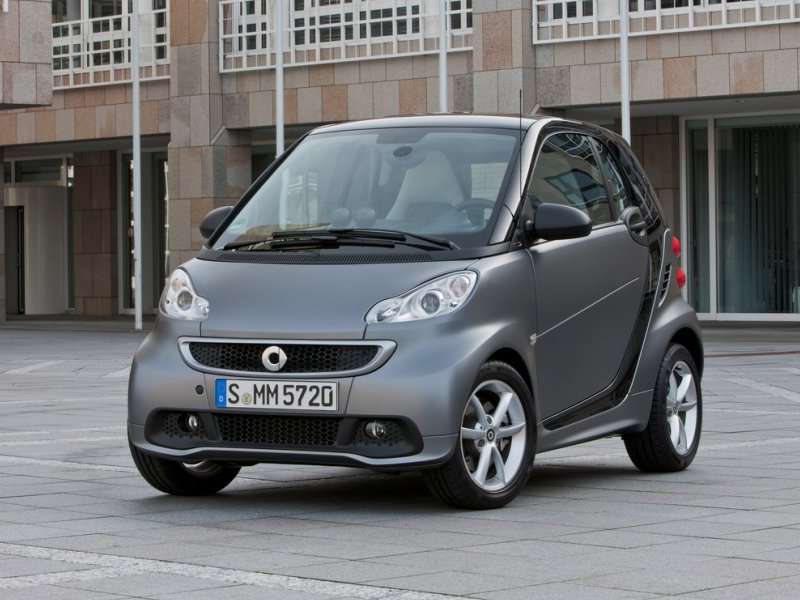 Electric Cars for 2014 - 07 - 2014 Mitsubishi i-MiEV
The 2014 Mitsubishi i-MiEV has been given a hard ride by reviewers who consider the subcompact hatchback to be too basic to qualify as an everyday car, but for those who live in an urban environment and who only require the occasional use of a vehicle, it might be an appealingly inexpensive option.  The Mitsubishi i-MiEV's small size makes it easy to park, and although charging requires as much as seven hours (depending on the strength of your socket), the car can go 62 miles on a full battery.  66 horsepower and 145 lb-ft of torque are on tap from the -MiEV's electric motor, and it offers a rating of 112 combined MPGe.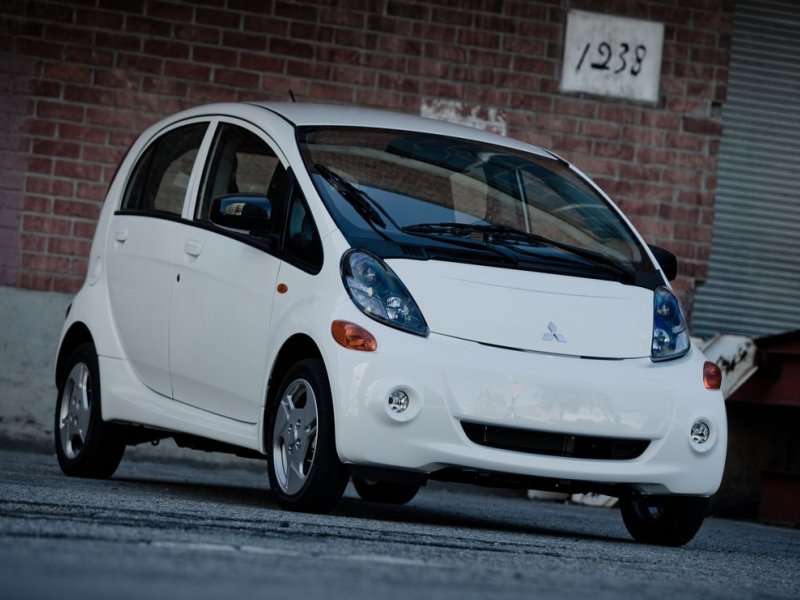 Electric Cars for 2014 - 09 - 2014 Fiat 500e
The 2014 Fiat 500e takes the sassy Italian styling of the gas-powered 500 hatchback and swaps in a set of electric guts to give it instant eco-cred.  The greenest model in the Fiat lineup, the Fiat 500e is actually a respectable performer, too, especially when tackling twisty roads.  Better suited for two rather than four passengers, the 500e can travel up to 87 miles on a single charge, can replenish its battery in about four hours when connected to a high capacity electrical source, and offers 11 horsepower and 147 lb-ft of torque under the driver's right foot.  The car also comes with an efficiency rating of 116 MPGe combined, and Fiat offers a 12-day free rental program that will give owners access to a larger, traditional internal combustion car should they need one for extended trips.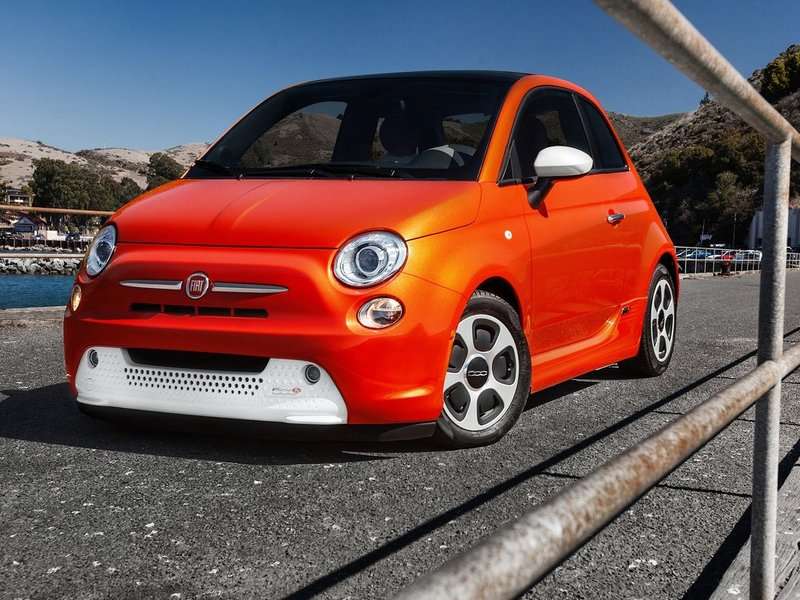 Electric Cars for 2014 - 10 - 2014 Chevrolet Spark EV
The 2014 Chevrolet Spark EV takes the diminutive shape of the standard Spark city car and gives it a big bump in horsepower and torque by way of an all-electric drivetrain.  The Chevrolet Spark EV packs an electric motor that delivers 130 horses and a stunning 400 lb-ft of torque, figures that dramatically improve its acceleration when compared to its gas-only counterpart.  The Spark EV can charge its battery pack to 80 percent in just 20 minutes when properly equipped, and it provides a driving range of 82 miles.  The official EPA combined rating for the subcompact Chevrolet is 119 MPGe.