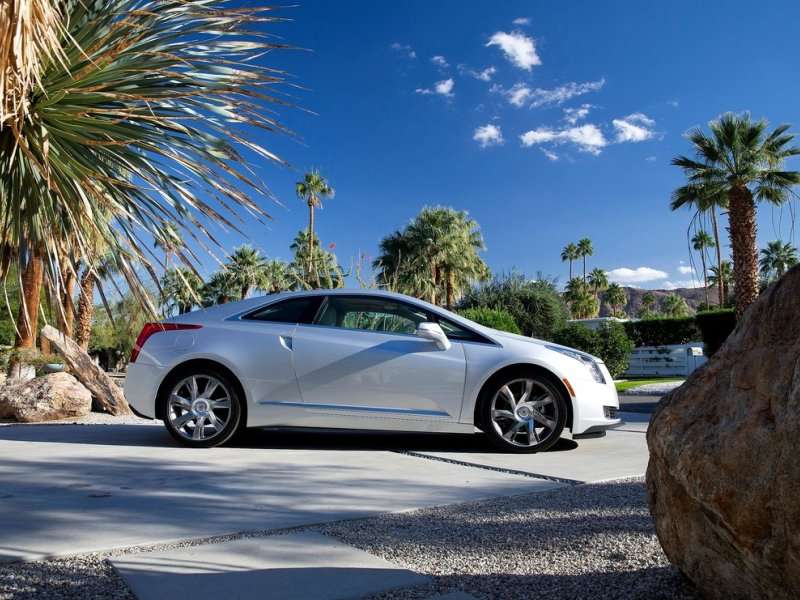 The list of American electric cars grows bigger each year. For every electric automaker that might not survive the rigors of the modern market (Coda, Fisker), it seems like two more spring up in their place to forge ahead with new designs and innovative technologies. In addition to independents, Detroit's Big Three have done their part to advance the electric car concept, with Ford and GM in particular building a variety of battery-powered designs that hint at the future of electric driving. Let's take a quick look at 9 American electric cars you can buy in 2016.
1. 2016 Tesla Model S
Is there an American electric car that's more talked about than the 2016 Tesla Model S? This mid-size luxury sedan is offered in several different flavors, beginning with the most affordable Model S 60 that boasts 380 horsepower, and 208 miles of range per charge. All the way at the top sits the rocket-like P90D model, which features a pair of electric motors (one for each axle), all-wheel drive, and 762 horsepower and 713 lb-ft of torque on tap. In addition to its stunning performance, the P90D offers 268 miles of driving between battery top-ups, which can be accomplished relatively quickly using the company's growing network of Supercharger stations.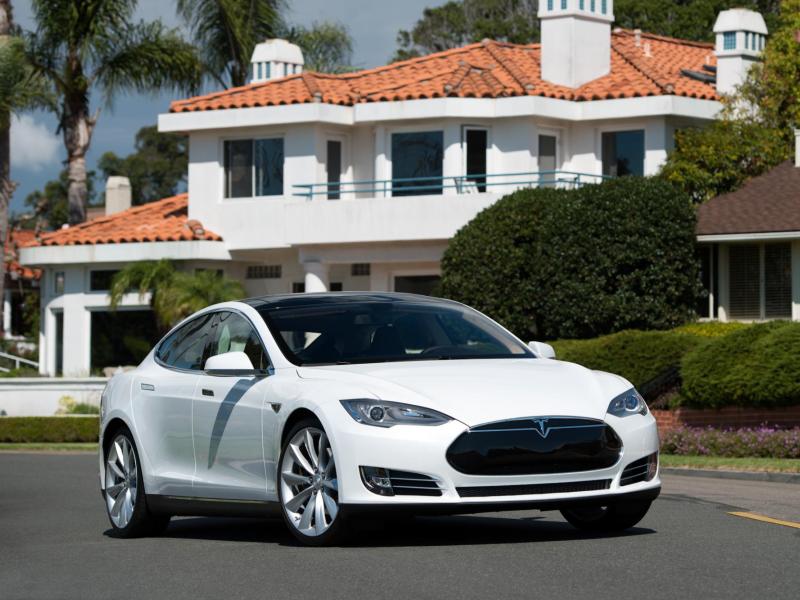 Photo by Tesla Media
2. 2016 Chevrolet Volt
The 2016 Chevrolet Volt has been completely redesigned for the current model year, and in addition to its revised pure electric driving mode it also offers an all-new gasoline-powered range extender that replaces the engine found in the first-generation car. The result is 149 horsepower from a pair of electric motors that propel the car as far as 53 miles before the 1.5-liter, four-cylinder internal combustion engine kicks in to add more than 350 additional miles of cruising on a single tank of gas. Most Volt owners, however, rarely call on the fuel-burning motor's might, preferring instead to charge the vehicle in 4.5 hours from the standard 240-volt outlet typically available at either end of their commute.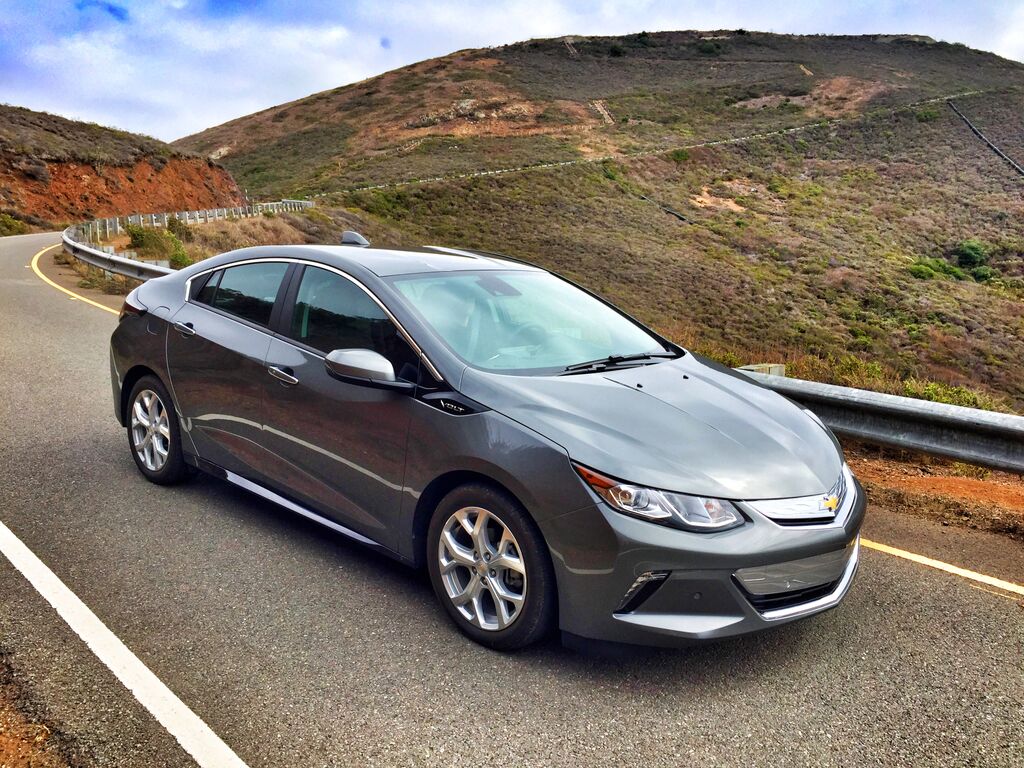 3. 2016 Ford Focus Electric
The 2016 Ford Focus Electric is slowly becoming the elder statesman of small American electric cars, which is both a good and a bad thing at the same time. The hatchback-only Ford Focus Electric provides 143 horsepower from its single electric motor design, and it's relatively quick compared to other compact electric cars at its price point. With 76 miles of total range, the Focus Electric can handle the daily driving habits of most people, but its older design doesn't offer DC fast charge compatibility, meaning you'll have to find a 240-volt outlet to fill its battery (and plan on four hours before it has been filled).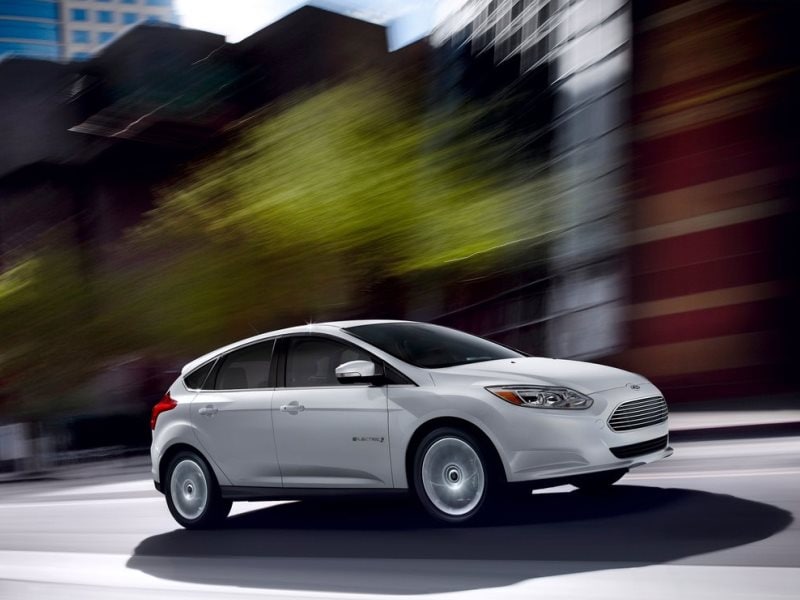 Photo by Ford
4. 2016 Cadillac ELR
The 2016 Cadillac ELR expands on the Volt concept by transplanting GM's Voltec EV drivetrain into a luxurious two-door coupe. Marginally quicker than its Chevrolet cousin thanks to a re-tuned, 157 horsepower version of its electric motor setup, the Cadillac ELR still relies on the older version of the Voltec design, which means it features only 39 miles of battery-only driving. A Sport mode found in the ELR calls on the combined efforts of its 1.4-liter, four-cylinder gas engine and its electric motor to produce 233 horsepower and 373 lb-ft of torque, adding a dash of performance for those who care more about winning stoplight battles than minimizing fuel consumption.
5. 2016 Chevrolet Spark EV
The 2016 Chevrolet Spark EV proves that electric fun can come in very small packages. The battery-powered drivetrain found in the Chevrolet Spark EV provides a substantial upgrade over the output of the gas-only edition of the car, which means relatively brisk acceleration. With 140 horsepower and 327 lb-ft of torque available from its electric motor, the Spark EV is several seconds quicker in the sprint to 60-mph as compared to its less-gifted standard Spark sibling, and it provides 82 miles of driving before needing seven hours of 240-volt plug-in time to recharge. Quicker battery fill-ups are possible by way of the vehicle's DC fast charger compatibility (which drops the time significantly to 45 minutes).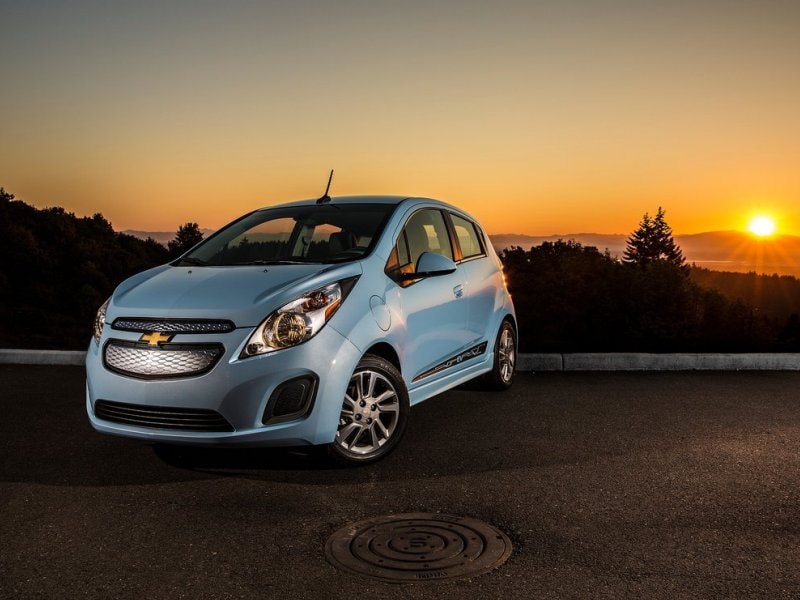 6. 2016 Tesla Model X
The 2016 Tesla Model X will be the next phase of the American electric car company's lineup expansion. This mid-size SUV offers not just pure electric driving, but also unique 'falcon doors' that provide exceptional access to the Model X's roomy interior. Underneath its sport-utility skin the vehicle shares much of its design details with the successful Model S sedan, which means similar driving ranges (220 miles to 250 miles, depending on the trim level) and performance (close to the 700 horsepower offered by the Model S P90D). Full details will be released once the Tesla Model X goes on sale later in 2016, but it's already shaping up to be a force to be reckoned with in the high-end family segment.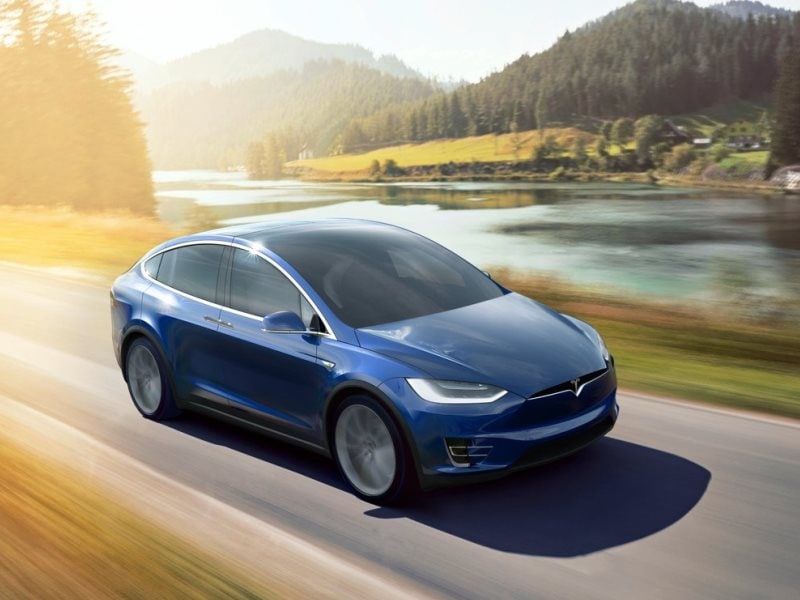 7. 2016 Ford C-Max Energi
The 2016 Ford C-Max Energi isn't an electric car so much as it is a plug-in hybrid, but that doesn't mean you can't go green from behind its wheel by way of its emissions-free driving. Keep the Ford C-Max Energi's battery full and you'll enjoy 19 miles of electric-only transportation, a small figure that's balanced out by its relatively quick 2.5 hour charge time at 240 volts. Once you run out of juice, the hatchback's 2.0-liter, four-cylinder gas engine picks up the slack, and together the Ford provides 188 horsepower.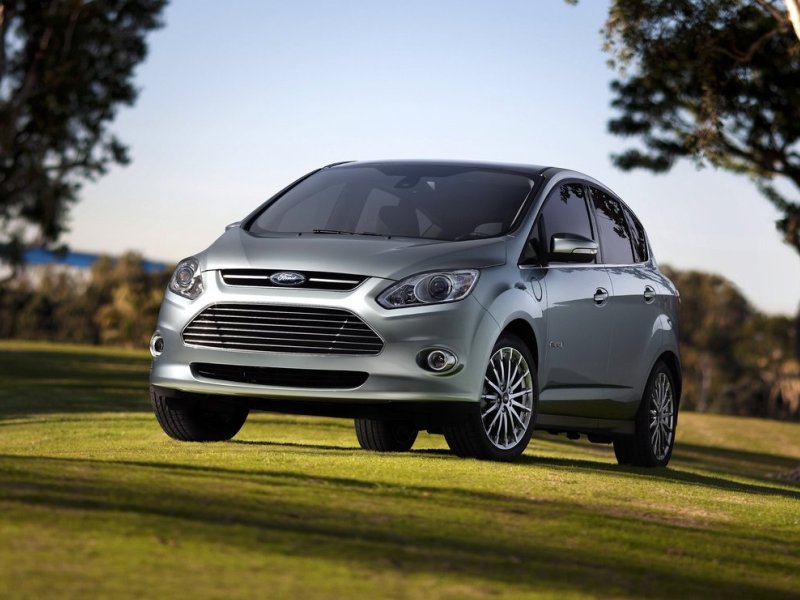 8. 2017 Chevrolet Bolt
The 2017 Chevrolet Bolt is slated to go on sale in late 2016, and while we don't know everything about GM's entry-level compact electric car, we can make a few educated guesses. We're fairly confident, for example, that it should post a driving range of nearly 200 miles on a single charge, as well as a sticker price in the neighborhood of $30,000 (after you factor in federal and state incentives, of course). The Chevrolet Bolt will join the Nissan Leaf and the Mitsubishi i-MiEV as one of the few dedicated EVs at the compact level, and it should come to market just before Tesla makes its upcoming Model 3 compact available.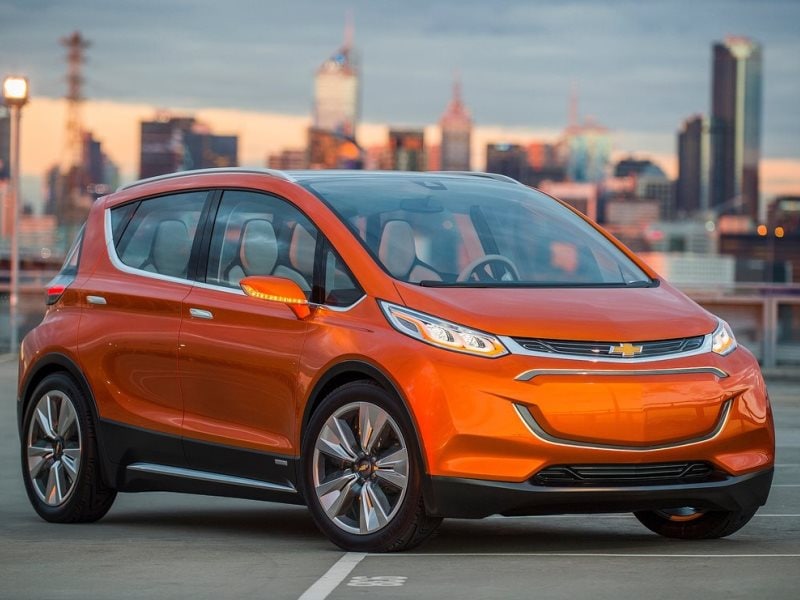 9. 2017 Ford Fusion Energi
Intrigued by the plug-in promise of the Ford C-Max Energi, but not really interested in a compact car? Nearly the same drivetrain is made available by the 2016 Ford Fusion Energy, which offers a larger, and more stylish mid-size sedan design. A similar 19 miles of battery range are provided (at speeds of up to 85-mph), and an identical 2.0-liter, four-cylinder engine is found under the hood (this time bumping output to a more robust 195 horsepower). Time-to-charge matches that of the C-Max Energi at 2.5 hours with a 240-volt outlet.