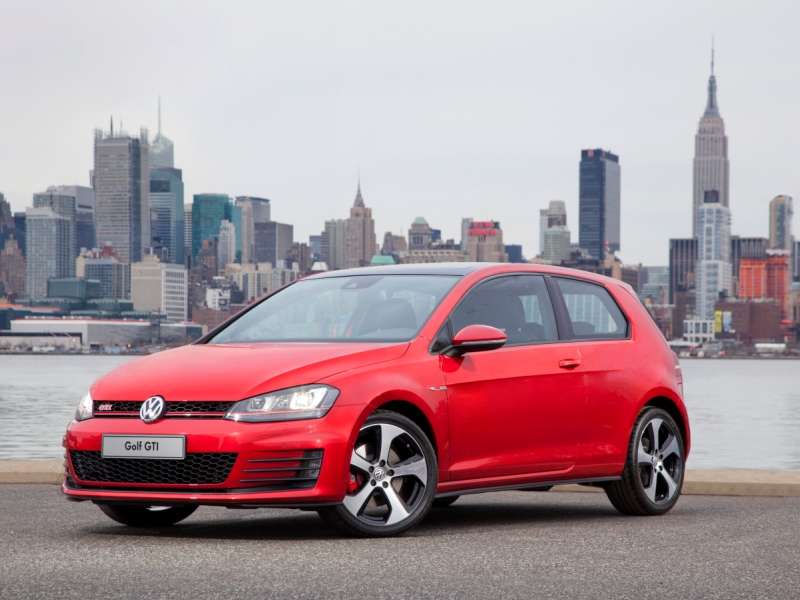 2015 vw gti red
Good first cars are typically vehicles that fit both your budget and your lifestyle needs at the same time.  The compact hatchback that works so well for your neighbor might not be enough to satisfy your particular daily driving habits, and vice-versa, which is why we've put together this list of diverse first car options.  It may not be exhaustive, but the automobiles on this list represent some of the best entry-level cars currently on the market: vehicles that are inexpensive, well-rated, and suited to anyone just starting their car ownership journey.
Let's take a quick look at eight good first cars.
Good First Cars - 01 - 2015 Volkswagen Beetle
The 2015 Volkswagen Beetle presents first time car buyers with a retro-themed compact coupe that features more of a modern influence now that it's in its second generation.  No longer the nostalgia bubble of old, the Volkswagen Beetle's inexpensive $20,000 or so price of entry gives it plenty of curb appeal as a good first car.  If you're looking for additional frugality at the fuel pump, then it's worth checking out the Volkswagen Beetle TDI, which makes use of a 2.0-liter, four-cylinder turbodiesel engine that offers up 140 horsepower, 236 lb-ft of torque, and 32-mpg in combined mileage.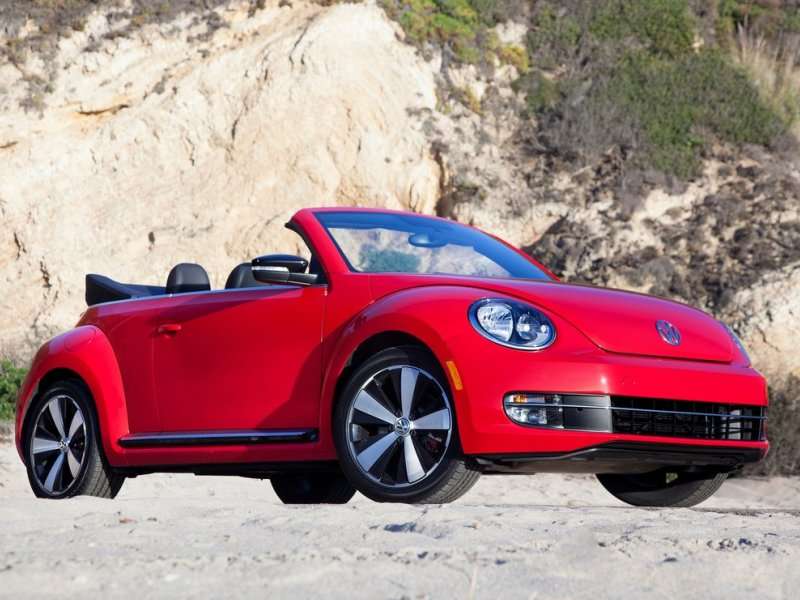 Good First Cars - 02 - 2015 Dodge Dart
The 2015 Dodge Dart is another compact player, this time in the sedan segment.  Riding on a Euro-sourced platform and featuring fluid styling that makes it one of the more eye-catching models in its class, the Dodge Dart also offers the availability of high tech features like the Uconnect entertainment and communications interface.  There's a trio of engines available with the Dart, including a base 2.0-liter four-cylinder (160 horsepower) a turbocharged 1.4-liter four-cylinder (160 horsepower again, but 40 additional lb-ft of torque), and a 2.4-liter four-cylinder motor that's good for 184 horses and 171 lb-ft of torque.  Stick with the entry-level edition if you want to snag the Dart's roughly $16,500 price tag.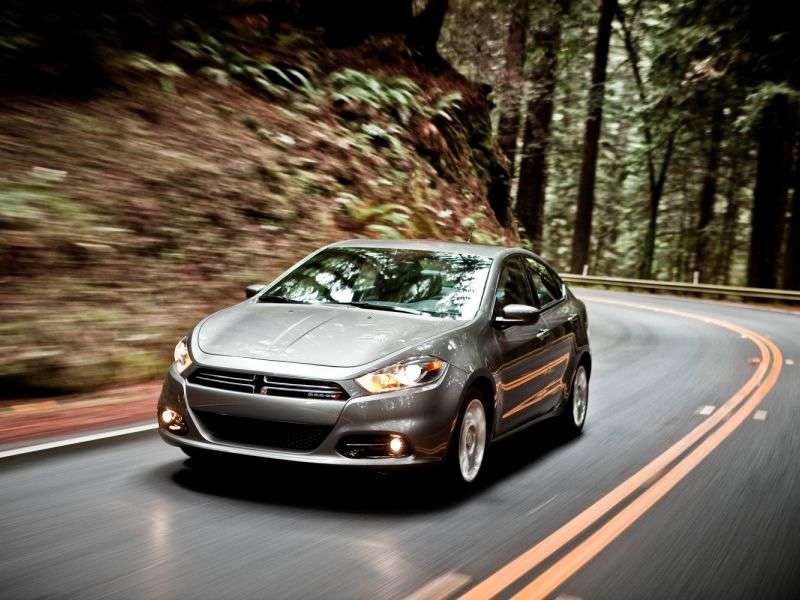 Good First Cars - 03 - 2015 Ford Escape
The 2015 Ford Escape starts at around $23,000, and it offers five passenger seating, the availability of all-wheel drive, and up to 68.1 cubic feet of total cargo space.  This makes it the ideal first car - well ok, first crossover - for anyone with an active lifestyle who's constantly having to figure out the logistics of their next outdoorsy activity.  The Ford Escape provides decent fuel mileage, too, with 22-mpg combined available from the base 168 horsepower 2.5-liter four-cylinder motor, and 26-mpg combined achievable by its 178 horsepower, 1.6-liter turbocharged EcoBoost four-cylinder engine.  There's also a 240 horse, 2.0-liter EcoBoost four-cylinder option available at the top of the Escape's trim list.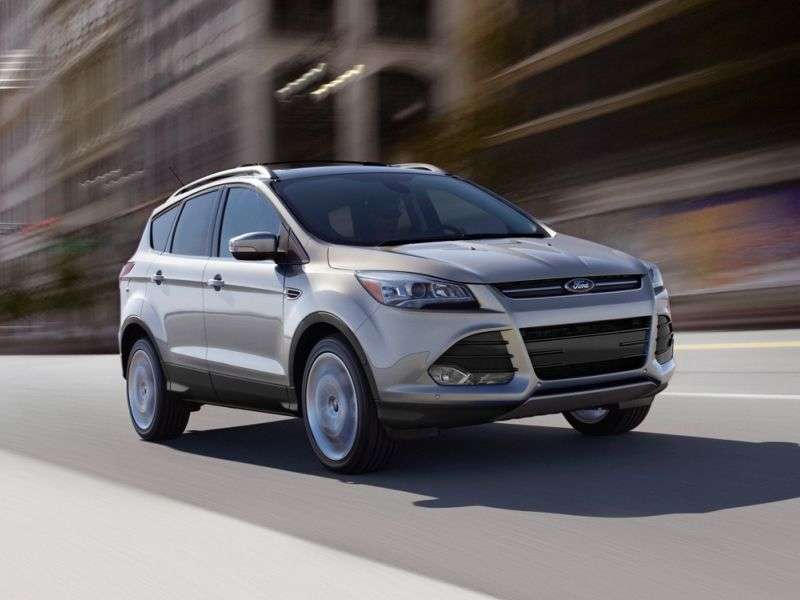 Good First Cars - 04 - 2015 Scion FR-S
So you're dead-set on getting a sports car as your first car.  The 2015 Scion FR-S is perhaps your best option, as it offers not only an MSRP starting less than $26,000, but it also features a reasonable amount of power (200 horses, 151 lb-ft of torque) from a 2.0-liter four-cylinder engine.  This is just enough to have fun when combined with the Scion FR-S' lightweight, well-balanced rear-wheel drive chassis, but not enough to get you in serious trouble should you over-cook things through a corner.  Save even more cash - and improve on the smiles per mile with the FR-S - by sticking with its standard six-speed manual transmission.
Good First Cars - 05 - 2015 Volkswagen GTI
So you're dead-set on getting a sports car as your first car, part 2, but you need a bit more practicality than a two-door coupe has to offer.  The 2015 Volkswagen GTI is a good first car for anyone who needs the versatility provided by a hatchback (five-passenger seating, fold-down rear seats for additional cargo space), but who doesn't want to give up on enjoying their daily commute.  Checking in at a tick over $26,000 on its window sticker, the Volkswagen GTI brings with it a 2.0-liter, turbocharged four-cylinder engine that feeds 210 horses and 258 lb-ft of twist to the front wheels via either a six-speed manual or a six-speed dual-clutch automated manual transmission.  It also offers an upgraded suspension system compared to the Golf it is based on, as well as more aggressive exterior styling.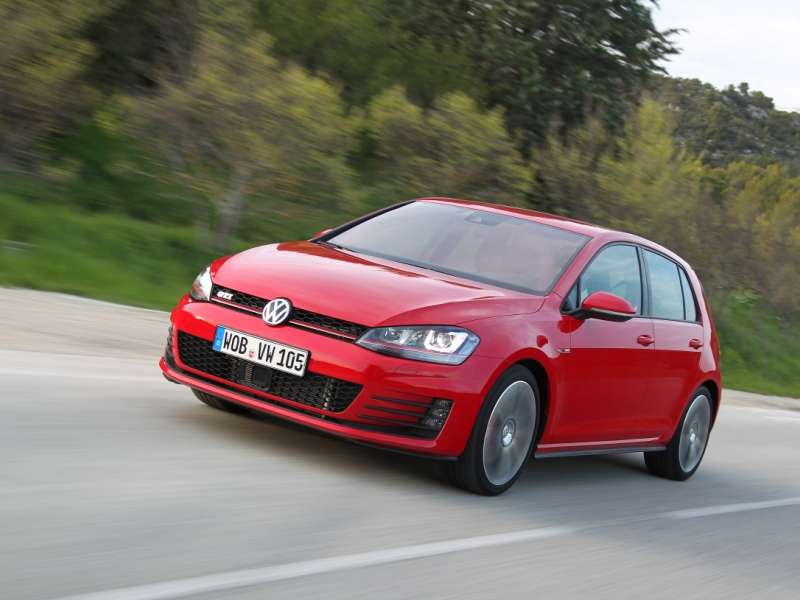 Good First Cars - 06 - 2015 Toyota Corolla
The recently redesigned 2015 Toyota Corolla maintains what made the previous edition of the compact sedan such a good first car - excellent reliability, inexpensive fuel costs, and a cheap purchase price - and improves the vehicle by way of a styling makeover and better access to modern features.  The Toyota Corolla comes standard with a 1.8-liter, four-cylinder engine that's good for 132 horsepower in its base form (MSRP around $17,000), but if you opt for the LE Eco model you get an additional eight horsepower plus a continuously-variable automatic transmission that replaces the Corolla's six-speed manual gearbox.  Fuel mileage for the Corolla LE Eco is listed at 35-mpg combined.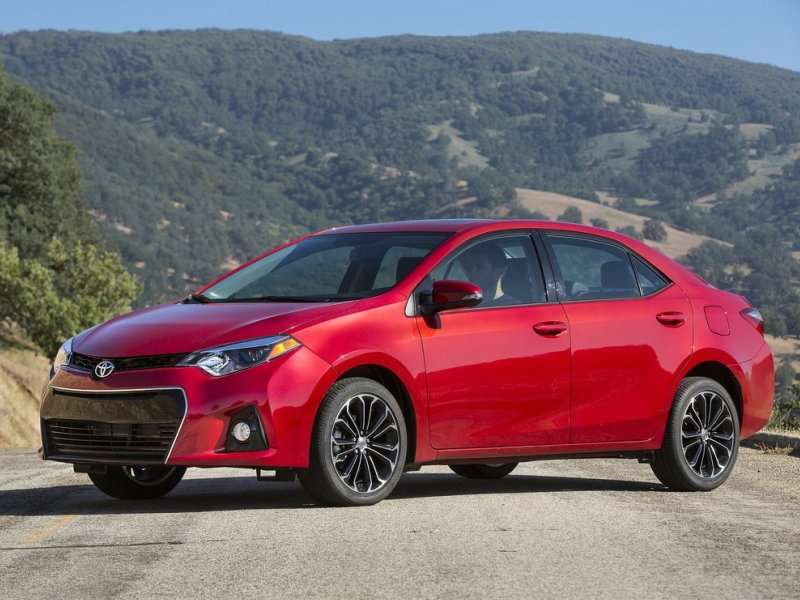 Good First Cars - 07 - 2015 Chevrolet Sonic
The 2015 Chevrolet Sonic is a good first car option that can be had in both sedan and hatchback body styles, with the latter featuring 30.9 cubic feet of total cargo space.  The Chevrolet Sonic offers only a few frills inside, but its passenger compartment is much nicer than one would expect given its approximately $14,000 starting price.  The Sonic's base 1.8-liter four-cylinder motor generates 138 horsepower - as does its 1.4-liter, turbocharged four-cylinder - but the latter offers more torque and better fuel economy (33-mpg combined compared to 30-mpg combined).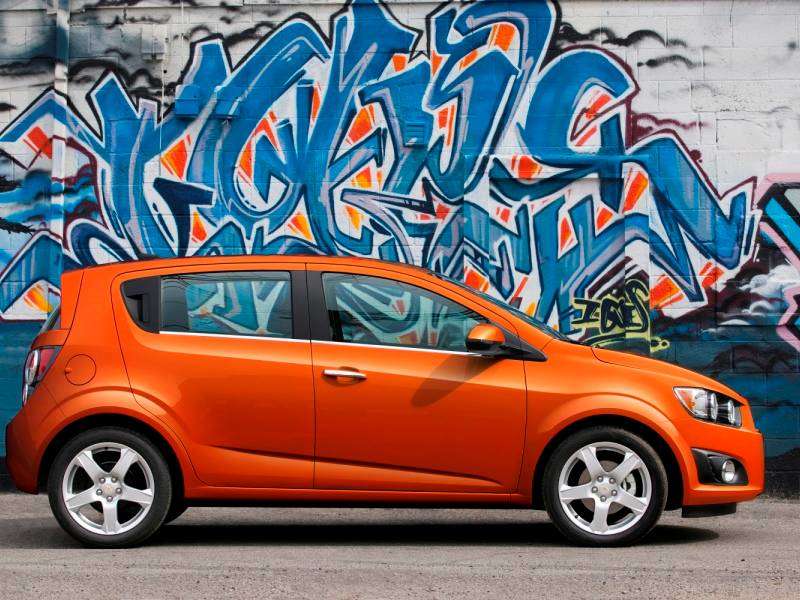 Good First Cars - 08 - 2015 Nissan Versa Note
The 2015 Nissan Versa Note another subcompact that's budget-friendly for first-time car shoppers.  The Nissan Versa Note is quite large inside, especially in the second row, and with the back seat folded forward the hatchback delivers just under 40 cubic feet of total cargo space.  Priced in the neighborhood of $14,000, the Versa Note's 1.6-liter, four-cylinder engine provides 109 horsepower and 107 lb-ft of torque, along with combined fuel mileage of 35-mpg - one of the best ratings in its class.  A five-speed manual gearbox is available with the Nissan, but to take maximum advantage of its fuel efficiency it's a good idea to select the car's optional continuously-variable automatic transmission.