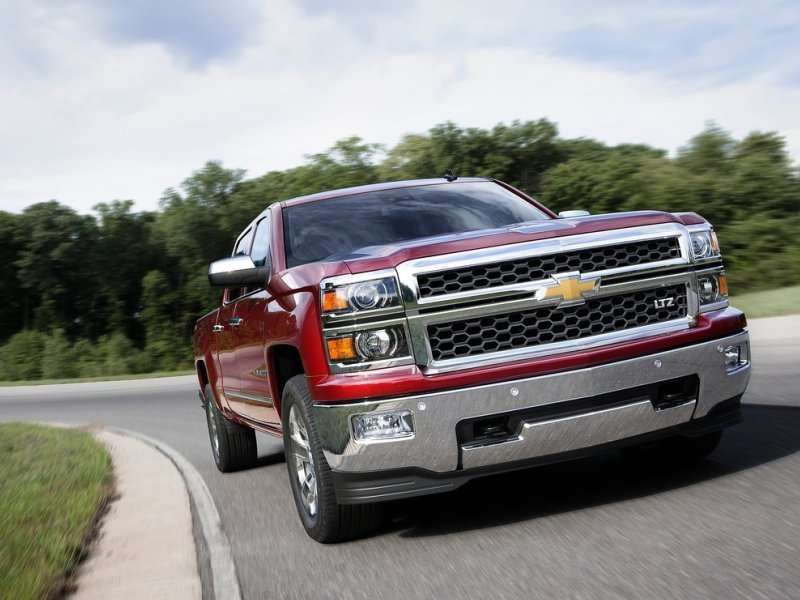 2014 chevy silverado red ・ Photo by General Motors
V-8 engines continue to get more and more efficient, but for some pickup truck buyers a V-6 is all they need to get the job done day in and day out.  The best V-6 trucks are those that, like their eight-cylinder cousins, taken advantage of technology to both boost power and reduce fuel consumption.  Some pickup manufacturers have even gone the turbo route in order to turn their V-6 trucks into class-leaders when it comes to torque and towing.
Let's take a quick look at 8 of the best V-6 trucks currently available.
Best V-6 Trucks For 2015 - 01 - 2015 Ford F-150
The 2015 Ford F-150 actually features not one, but two V-6 engine options.  Bolstered by its new lighter curb weight, an achievement made possible by its all-aluminum body panels, the Ford F-150 has been able to down-size last year's base 3.7-liter V-6 to a 3.5-liter unit that still offers a respectable 283 horsepower and 255 lb-ft of torque.  The second V-6 available with the F-150 is even smaller at 2.7-liters of displacement, but it makes up for its modest size by way of twin turbochargers that help the EcoBoost unit produce 325 horses and 375 lb-ft of torque.  Fuel efficiency figures for the 2015 Ford F-150 have yet to be released.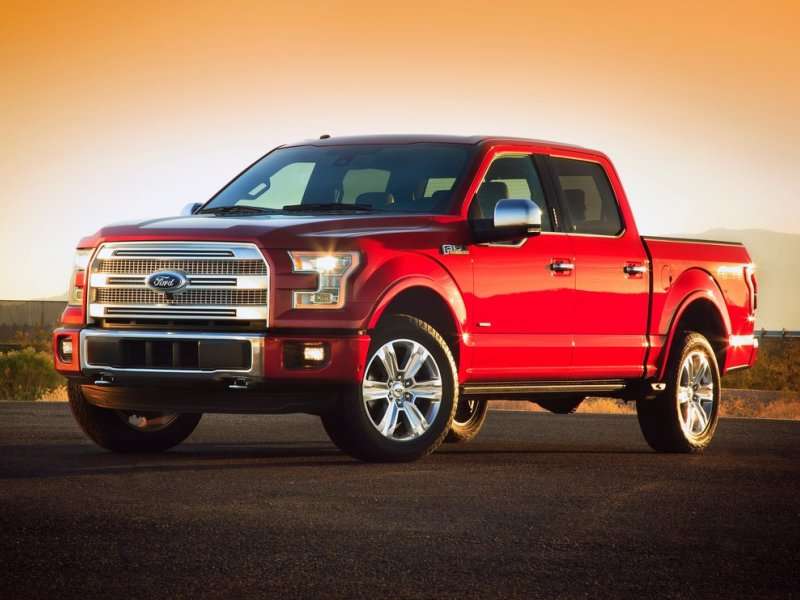 Best V-6 Trucks For 2015 - 02 - 2015 Toyota Tundra
Unlike the rest of its fill-size pickup rivals, the 2015 Toyota Tundra elected to stand pat with its existing V-6 engine option and not offer any upgrades to power or efficiency.  Still, the Toyota Tundra's entry-level engine remains vital enough to compete, what with the 270 horsepower and 278 lb-ft of torque produced from its 4.0-liters.  A six-speed automatic transmission is standard with the V-6 Tundra, but four-wheel drive is not available unless you step up to an eight-cylinder model (nor is the spacious CrewMax four-door body style).  Fuel mileage for the V-6 Toyota Truck checks in at 16-mpg in city driving and 20-mpg on the highway.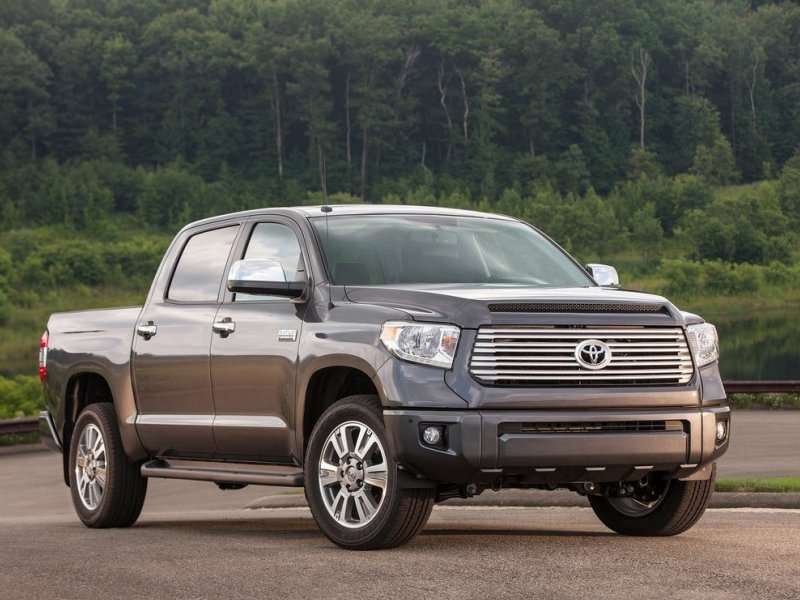 Best V-6 Trucks For 2015 - 03 - 2015 Ram 1500
The 2015 Ram 1500 enjoys not just a relatively new V-6 motor but also one of the most advanced automatic transmissions in the segment.  The Ram 1500 comes standard with an eight-speed automatic transmission that helps with shift smoothness as well as fuel efficiency, with six-cylinder mileage showing as 17-mpg city and 25-mpg highway.  There's no need to sacrifice either power or utility, either, to achieve this relative frugality, as the 3.6-liter V-6 offered by the Ram delivers 305 horsepower and 269 lb-ft of torque and maintains the option of four-wheel drive. 
If you're looking for something a bit out of the ordinary, the Ram 1500 remains the only full-size truck on the market to be available with a turbodiesel V-6.  This 3.0-liter unit is good for 240 horses and 420 lb-ft of twist, and it posts an incredible 20-mpg around town and 28-mpg in highway fuel mileage.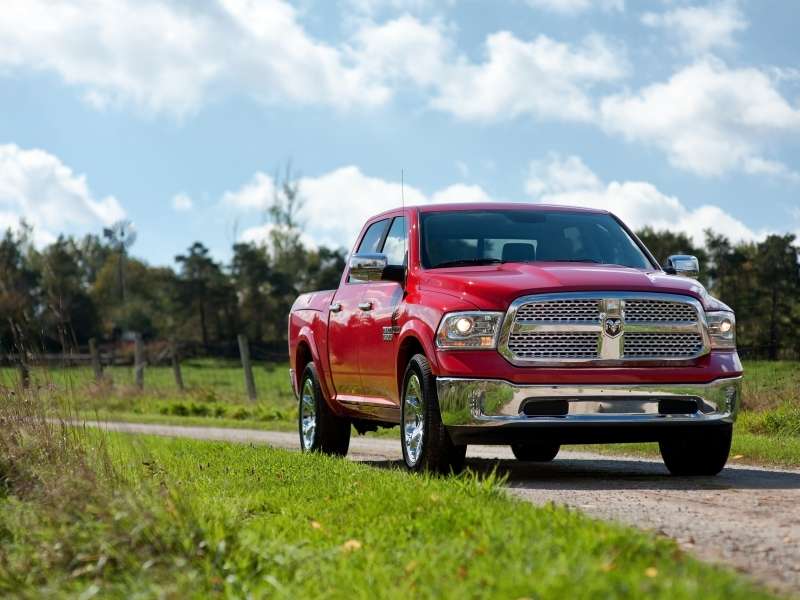 Best V-6 Trucks For 2015 - 04 - 2015 Nissan Frontier
The 2015 Nissan Frontier might be sitting on an aging platform, but it's hard to deny that its available 4.0-liter V-6 doesn't pack a punch.  The mid-size Nissan Frontier's six-cylinder engine is a 4.0-liter unit that generates 261 horsepower and 281 lb-ft of torque, and for 2015 it's exclusively available with a five-speed automatic transmission handling the shifting duties.  The V-6 option also remains the only way to order the Frontier in the PRO-4X off-road edition that features a ruggedized, all-terrain suspension system as well as several other go-anywhere features.  Fuel mileage for the Frontier is listed at 16-mpg city and 22-mpg highway.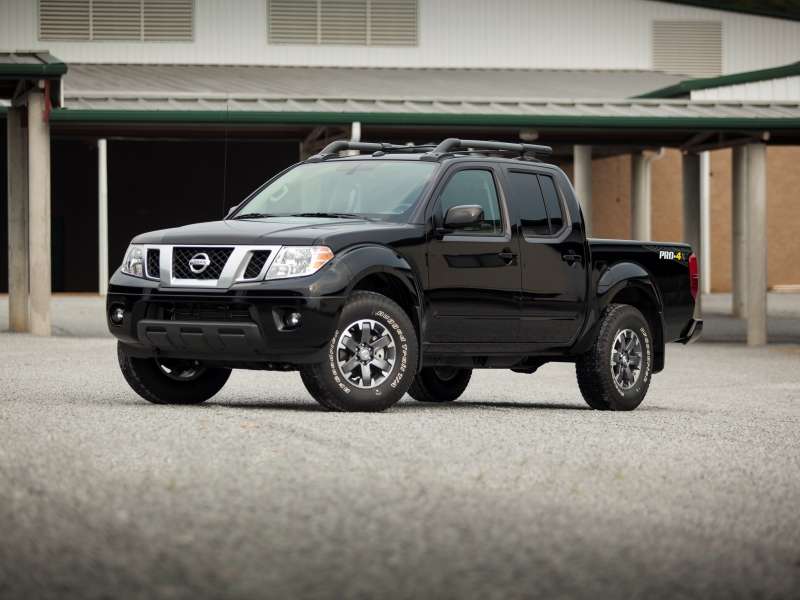 Best V-6 Trucks For 2015 - 05 - 2015 Chevrolet Silverado / GMC Sierra
The 2015 Chevrolet Silverado and GMC Sierra are platform-twins that are one year away from their most recent redesign.  Both the Chevrolet Silverado and the GMC Sierra benefited significantly from a wide range of drivetrain upgrades in 2014, not the least of which being the introduction of an all-new 4.3-liter V-6 as the entry-level engine option for the pair.  This unit offers direct fuel injection as well as variable valve timing and the ability to shut down half of its cylinders during steady state cruising, all in a bid to sip as little fuel as possible.  Power is also up considerably for the Silverado and Sierra compared to past six-cylinder editions of the truck, with the 4.3-liter motor generating 285 horsepower and 305 lb-ft of torque.  Each truck turns in 18-mpg city and 24-mpg on highway and can be ordered with four-wheel drive.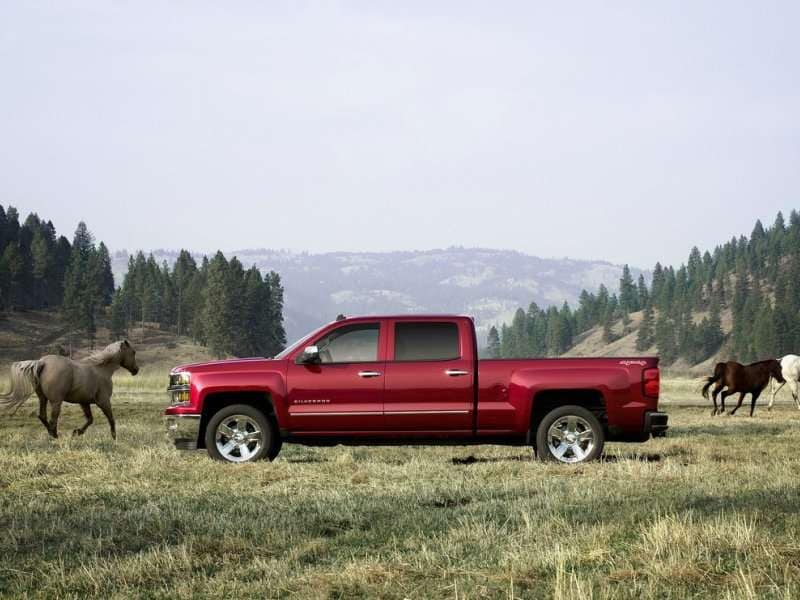 Best V-6 Trucks For 2015 - 06 - 2015 Toyota Tacoma
The 2015 Toyota Tacoma, like the Nissan Frontier, is a mid-size truck that has held the line in terms of upgrades over the course of the past several years.  Also like the Frontier, its available V-6 engine is a 4.0-liter unit that in this case is capable of grinding out 236 horsepower and 266 lb-ft of torque.  Depending on which model you order the V-6 Toyota Tacoma truck comes with either a five-speed automatic or six-speed manual transmission (although the regular cab body style isn't available with six-cylinder power).  Fuel mileage for the Tacoma V-6 is advertised as 17-mpg in stop and go driving and 21-mpg on the highway.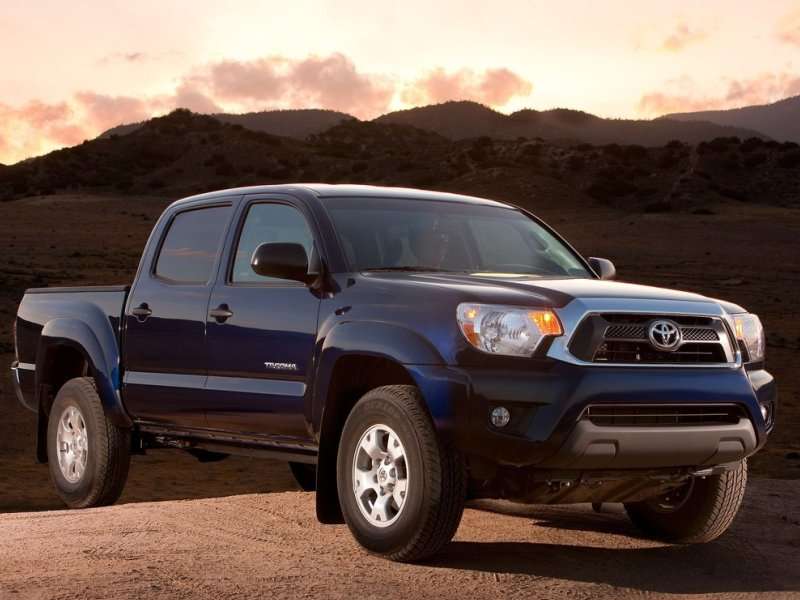 Best V-6 Trucks For 2015 - 07 - 2015 Honda Ridgeline
The 2015 Honda Ridgeline is unique in that it can be had exclusively with a V-6 engine - there's no other option on the truck's order sheet.  That's not the only thing that makes the Honda Ridgeline one of a kind in the pickup world, however, as the vehicle also features a sedan-derived unibody chassis and full-time all-wheel drive.  The four-door Ridgeline's 3.5-liter V-6 engine is paired with a five-speed automatic transmission, turns in 15-mpg in city driving and 21-mpg on the highway, and produces 250 horsepower and 247 lb-ft of torque.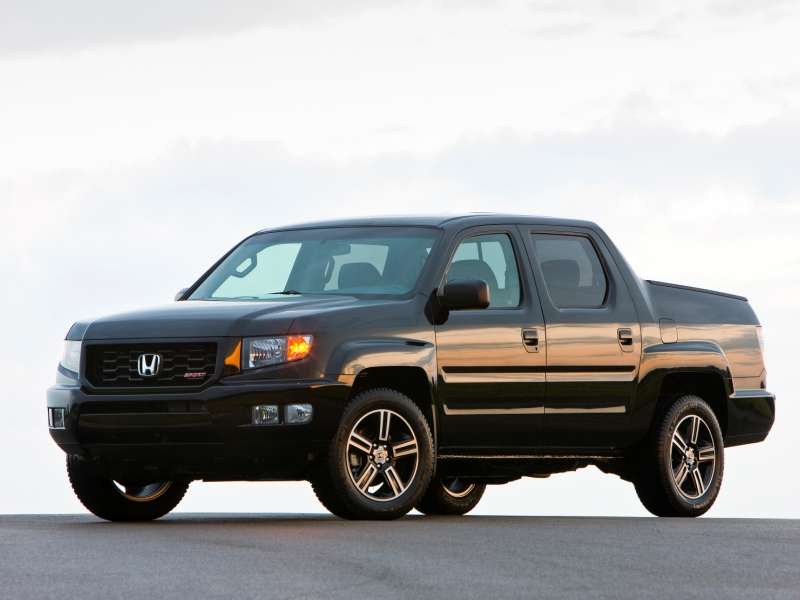 Best V-6 Trucks For 2015 - 08 - 2015 GMC Canyon / Chevrolet Colorado
The 2015 GMC Canyon and Chevrolet Colorado are another pair of General Motors trucks that share the same platform.  All new for 2015, the GMC Canyon and Chevrolet Colorado feature the choice of a boisterous 3.6-liter V-6 as an optional power plant.  Capable of producing 305 horsepower and 269 lb-ft of torque, the Canyon and Colorado's V-6 engine is matched with a six-speed automatic transmission and is also available with optional four-wheel drive.  The six-cylinder mid-size trucks will each post 18-mpg in city driving and 26-mpg on the highway according to EPA estimates.