Hennessey Venom GT
American sports cars are known more for their muscle than their handling prowess, but there remains a subset of high performance heavy metal in the U.S. that has been designed not just to blow up dyno charts but also scarf down a road course without breaking a sweat. This new generation of American sports cars includes special editions of old stalwarts, all-new designs, and a few boutique brands that have quietly made names for themselves in the annals of speed. Let's take a quick look at 8 of the best American sports cars.
1) 2017 Chevrolet Camaro ZL1
New for this year, the 2017 Chevrolet Camaro ZL1 (recently added back to the lineup after the Camaro's full redesign in 2016) is in many ways the Bowtie brand's answer to the most powerful Mustang on the market. The Camaro ZL1 features numerous upgrades over the base model, and comes powered by a supercharged 6.2-liter V8 engine, paired to either a 6-speed manual or a 10-speed automatic transmission. This potent combination offers 640 horsepower and 640 lb-ft of torque, for those who want their American muscle as pure and traditional as possible.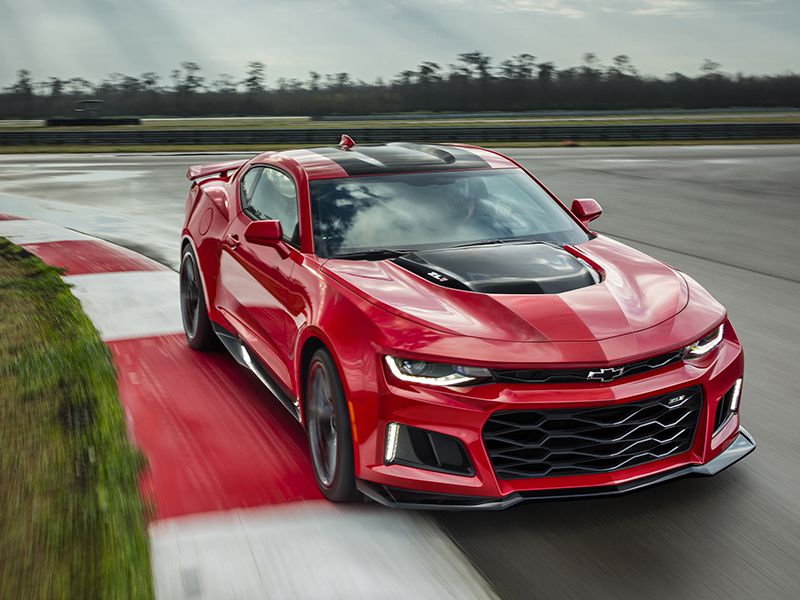 Photo by General Motors
2) 2017 Ford Mustang GT
The Ford Mustang GT is the best example of the latest generation of pony car. Featuring a 5.0-liter V8 engine, the Mustang GT puts down 435 horsepower and 400 lb-ft of torque. Power is managed with a choice of a 6-speed manual or 6-speed automatic gearbox. Even better, the Mustang GT is offered in both fastback and convertible body styles, and a little fresh air will make that power sound even better. The cabin features higher quality materials than the previous generation, lending the 2017 Mustang GT a bit of refinement that turns this sports car from a track-only toy to a comfortable everyday option.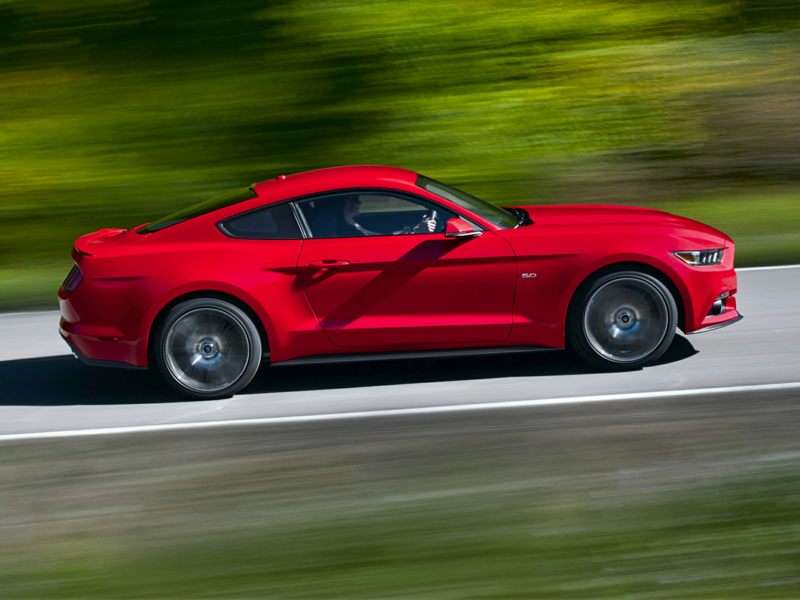 Photo by Ford
3) 2016 Tesla Model S
Every year since Tesla unveiled its fast, luxurious, fully electric sedan, it's tinkered with the trim levels. Each upgrade in trim level increases the car's range of travel on a full charge, as well as its performance. So, the fastest available Tesla Model S happens to be the most efficient, as well. Of the four, of course, we're interested in the fastest — the P90D. While the base model can reach 130 mph and boasts a 5.5-second 0-60 time, the Model S has so much more potential. The P90D trim maxes out at 155 mph and, when the Ludicrous upgrade is ordered, the vehicle can sprint from 0-60 in just 2.8 seconds.
Photo by Tesla
4) 2016 Chevrolet Corvette Z06
The 2016 Chevrolet Corvette Z06 is the most powerful version yet of one of America's favorite domestic sports cars. The Chevy Corvette Z06 features a supercharged 6.2-liter V8 engine that has been tuned to provide 650 horsepower and 650 lb-ft of torque, with the option of a 7-speed manual or an 8-speed automatic gearbox. Like the aforementioned Mustang, the Corvette Z06 is also available either as a coupe or a convertible.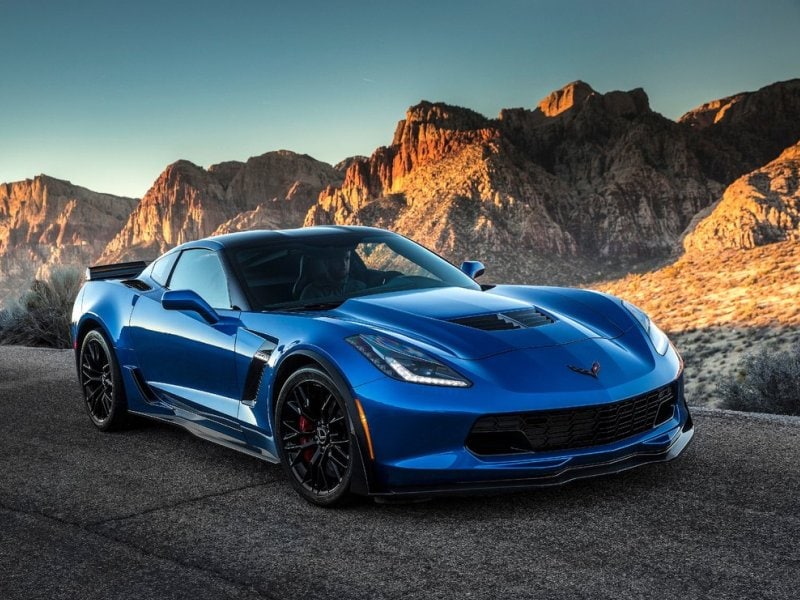 Photo by General Motors
5) 2016 Hennessey Venom GT
The Hennessey Venom GT is one of the fastest production cars in the world, even if it's achieved from a "tuner" approach rather than a ground-up design and build. The Hennessey Venom GT is based on the Lotus Exige, which is a small and lightweight car designed strictly for performance. To achieve supercar status, though, Hennessey stuffs in a twin-turbo 7.0-liter V-8 engine (new for this year), for an updated output of 1451 horsepower and 1155 lb-ft of torque. Altogether, the Venom GT weighs less than 3000 lbs, yet has enough power to hit 60 mph in 2.7 seconds.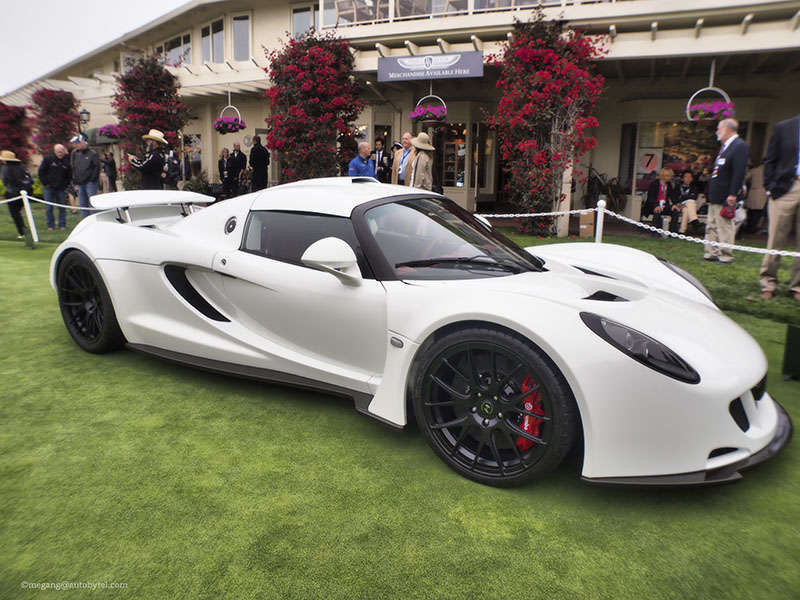 Photo by Megan Green
6) 2016 Dodge Viper SRT GTS
For a while, the Viper omitted the Dodge branding and wore just the SRT badge, helping promote Dodge's in-house tuning division. But the Viper recently reclaimed its heritage, and the Dodge Viper SRT GTS returned for 2015 and has stayed for 2016. The Viper SRT GTS is the boldest trim level of the 2-seat coupe, and it comes with an adjustable suspension system as well as an advanced electronic stability control system. Track-ready rubber is also available, to better control the Viper's 645 horsepower and 600 lb-ft of torque. The Viper's power is delivered by an 8.4-liter V10 engine, paired to a 6-speed manual transmission. The 2016 Dodge Viper SRT GTS can hit 60 mph in a tick over three seconds.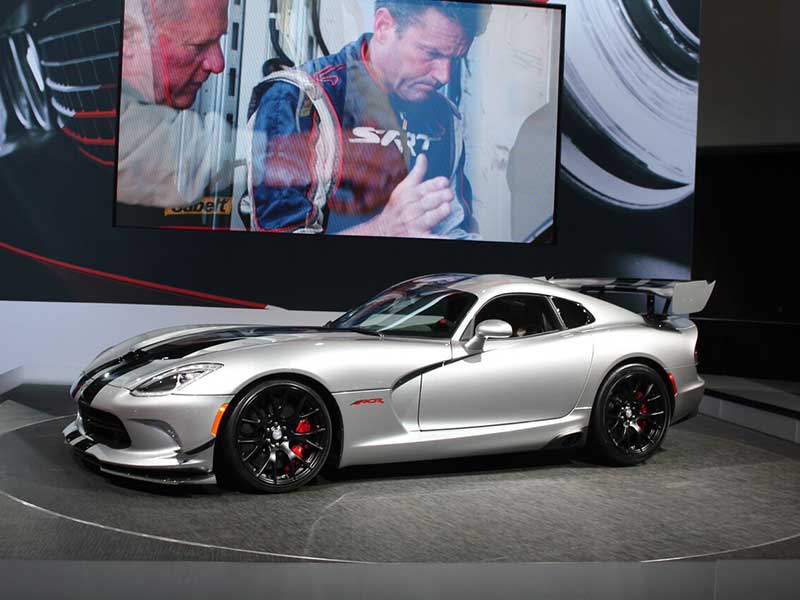 Photo by Thomas Rosquin
7) 2016 SSC Ultimate Aero
The SSC Ultimate Aero is the product of the company that was once-upon-a-time called Shelby SuperCars. The SSC Ultimate Aero was once the fastest production car available, and first usurped by the Bugatti Veyron. The SSC Ultimate Aero sprints to 60 mph in under three seconds, and it boasts a top speed approaching 260 mph. The SSC Ultimate Aero may not look particularly American, though, using aerodynamics to its advantage for a svelte profile unlike other Stateside sports cars. It hardly matters when the car is moving, though, since the Ultimate Aero's 6.3-liter V8 twin-turbo engine produces 1287 horsepower and 1112 lb-ft of torque.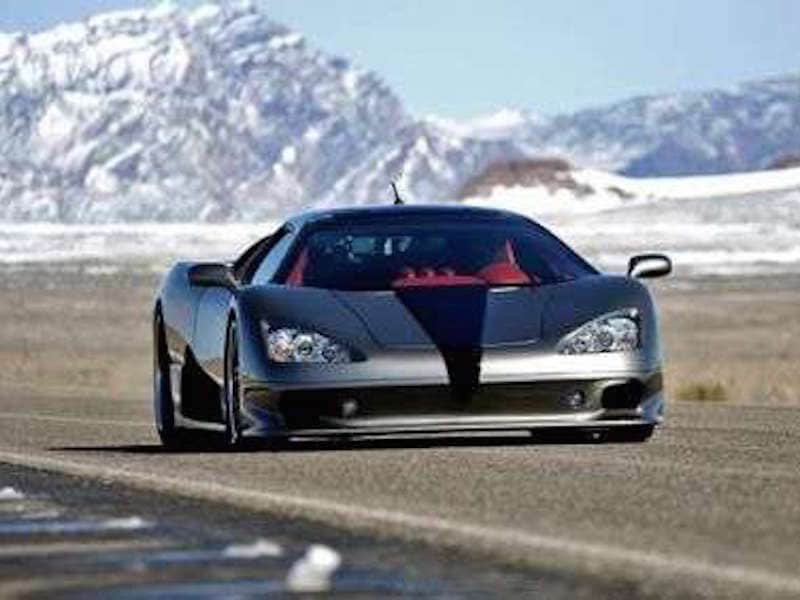 Photo by SSC North America
8) 2016 Cadillac CTS-V Coupe
The 2016 Cadillac CTS-V coupe might not come from the same sports car DNA as the other members on this list, but the 2-door luxury car provides explosive performance thanks to the dedicated efforts of the American brand's engineers. The Cadillac CTS-V coupe offers 556 horsepower and 551 lb-ft of torque from a supercharged 6.2-liter V8, and it also comes with a magnetically-controlled suspension system in order to keep the heavy car planted through the corners. A 6-speed manual transmission is recommended with the CTS-V, although a 6-speed automatic featuring a traditional torque converter design is also available.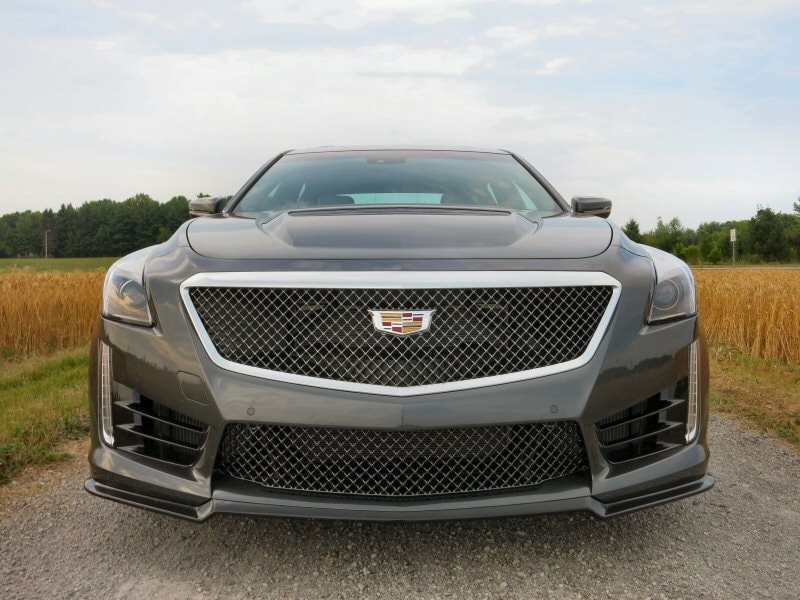 Photo by Benjamin Hunting