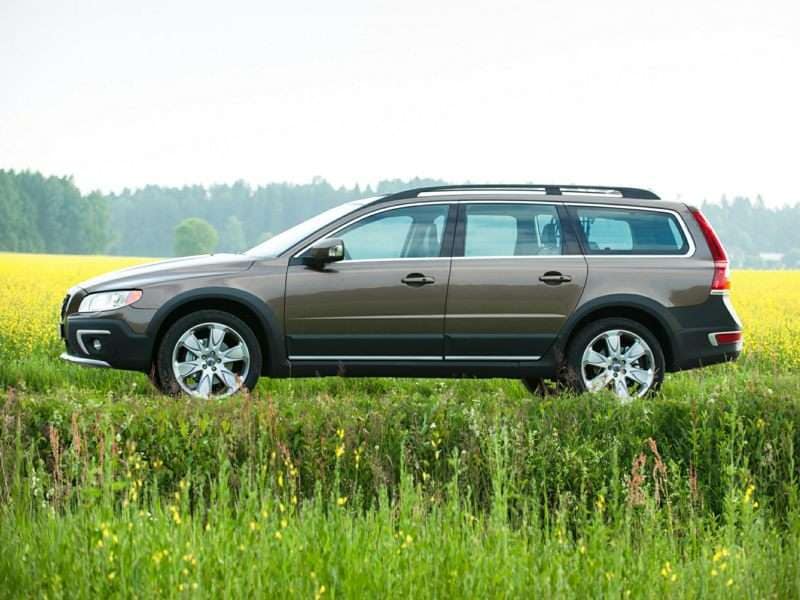 Although more pedestrian models have been displaced by crossovers and SUVs, luxury station wagons have held on to their tenuous grasp on upscale family shoppers. There exists a subset of buyers out there who are unwilling to sacrifice driving experience for practicality, and since luxury station wagons exact no handling or comfort penalties compared to their four-door counterparts, they represent the best option for enthusiasts who need additional cargo space to go along with their premium ride. Let's take a look at 7 of the best luxury station wagons currently available on the market.
1) 2015 Volvo V60 Polestar
Of all the wagons on this list, the 2015 Volvo V60 Polestar might be the most exclusive, and it's probably also the hardest to find. There's something subversive about making the 0-60 mph sprint in just 4.7 seconds, possible in this Volvo wagon thanks to its launch control feature. It's available in black as well as its telltale, exclusive Rebel Blue exterior finish. By now, chances are that North America's entire allotment of the Polestar performance lineup (which consisted of just 120 vehicles, split over the S60 sedan and V60 wagon models) have found happy homes. The 2015 V60 Polestar boasts a 3.0-liter turbo inline-six that makes 345 horsepower andalso puts 369 lb-ft of torque to all four corners. Fast shifts are provided by a six-speed automatic transmission with a manual shift mode.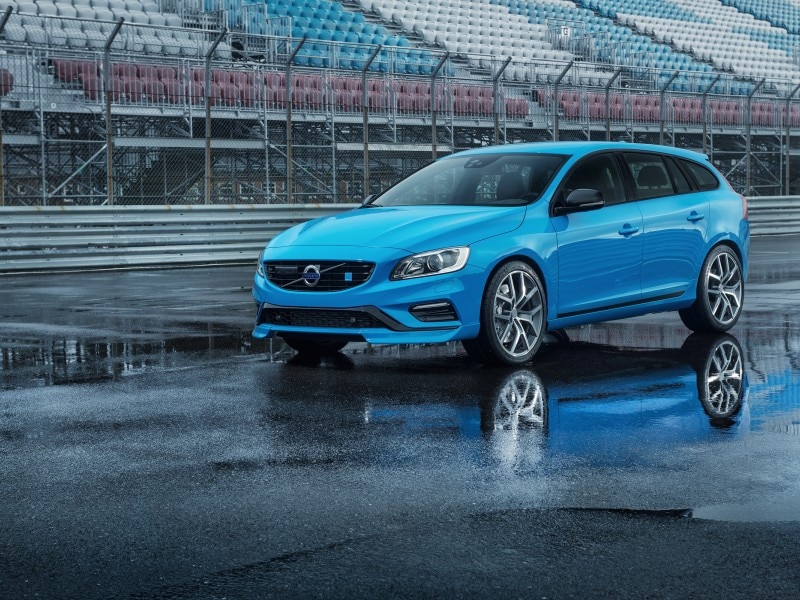 Photo by Volvo
2) 2015 Mercedes-Benz E-Class Wagon
The 2015 Mercedes-Benz E-Class wagon has long been a part of the German automaker's North American offerings. As luxurious as the strong-selling E-Class sedan, the Mercedes-Benz E-Class wagon can be loaded up with features such as dual automatic climate control, heated leather seats, the COMAND interface, a power liftgate, a rearview camera, and satellite radio. Unlike any other model on this list, the E-Class wagon also provides seven-passenger seating due to the presence of a fold-down, rear-facing set of accommodations found in its cargo area. With both rear rows out of the picture, the Mercedes-Benz can accommodate up to 57 cubic feet of luggage. The 2015 Mercedes-Benz E-Class wagon comes with the choice of two drivetrains. The E350 4MATIC edition of the car delivers standard all-wheel drive matched with a 3.5-liter V-6 that can be counted on to produce 302 horsepower and 273 lb-ft of torque. The E63 AMG wagon turns performance up to 11 by way of a 5.5-liter V-8 that makes use of twin turbochargers to generate 577 horsepower and 590 lb-ft of torque. A seven-speed automatic transmission is included free of charge with each version of the wagon, and unsurprisingly the V-6's fuel economy (20 mpg city and 27 mpg highway) is the most frugal of the two engines.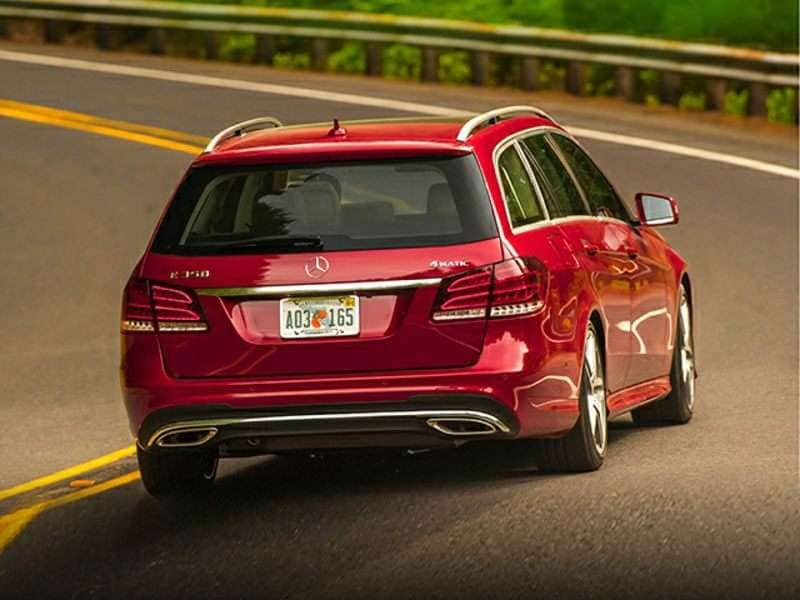 3) 2015 BMW 3 Series Sports Wagon
 The 2015 BMW 3 Series Sports Wagon promises to deliver all of the handling prowess and comfort of the 3 Series sedan while adding significant utility to the vehicle's overall package. In fact, the enclosed cargo area of the BMW 3 Series Sports Wagon can handle as much as 53 cubic feet of gear, and the car can also be had with a raft of premium equipment including a navigation system, iDrive, heated leather seats, and an upgraded stereo system. The Sports Wagon is sold in a single trim level, the 328xi, which means that it comes with a 2.0-liter turbocharged four-cylinder motor that produces 240 horsepower and 255 lb-ft of torque (although there's also a diesel 3 Series wagon available in base trim). An eight-speed automatic transmission and all-wheel drive are standard with the 3 Series Sports Wagon, and fuel mileage checks in at 22 mpg city and 33 mpg highway.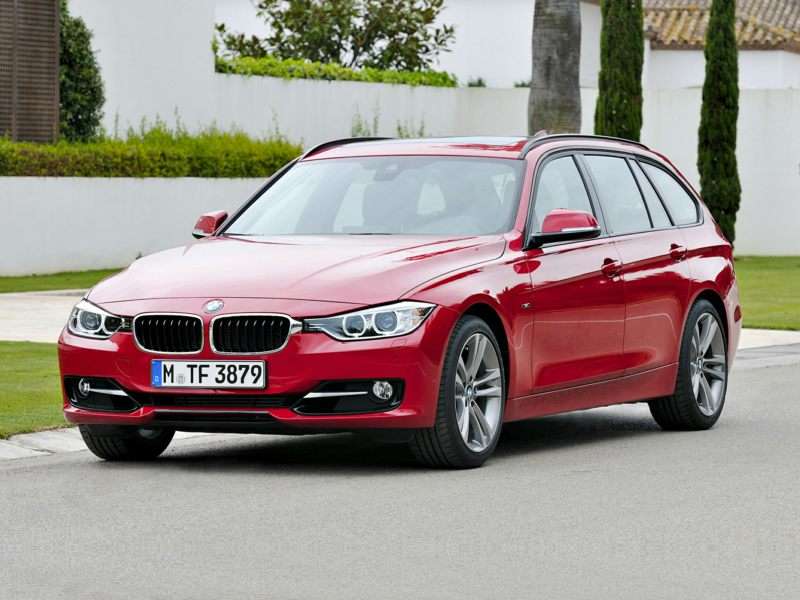 Photo by BMW
4) 2015 Audi Allroad
The 2015 Audi allroad pushes the luxury station wagon definition due to its taller stance and pseudo-crossover marketing, but at its core the vehicle is based on the A4 Avant. The A4 Avant is the no-longer-sold-in-North-America wagon edition of the popular A4 sedan, with the Audi Allroad beefing up the vehicle's body cladding and adding ground clearance. Three different trim levels are available with the Allroad, and the top-tier Prestige edition includes adaptive HID headlights, a navigation system, the MMI interface, heated leather seats, three zones of automatic climate control, and the option of adaptive cruise control. The 2015 Audi Allroad is based around the brand's venerable 2.0-liter, turbocharged four-cylinder engine. This unit, which puts out 220 horsepower and 258 lb-ft of torque, is yoked to an eight-speed automatic transmission. Quattro all-wheel drive is included with each Allroad model, and fuel economy for the wagon shows as 21 mpg in city driving and 28 mpg on the highway.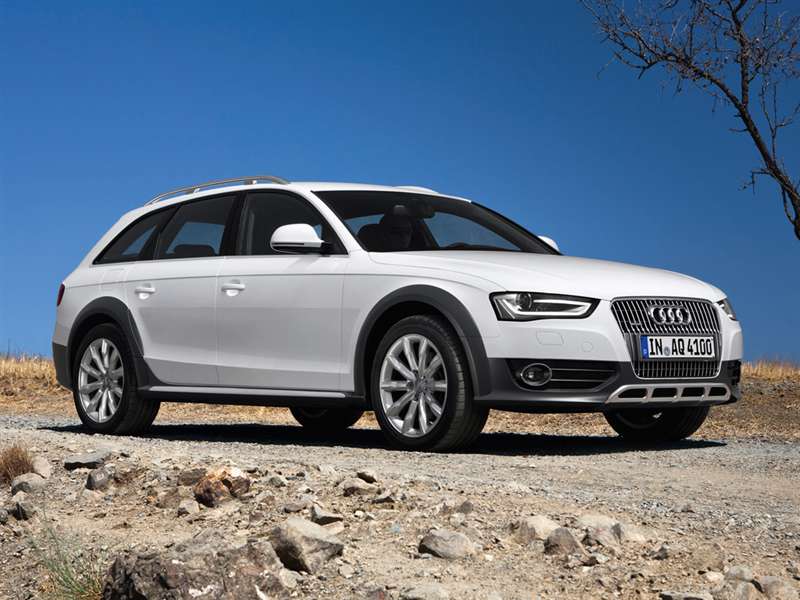 Photo by Audi Media Services
5) 2015 MINI Cooper Countryman
Some classify the 2015 MINI Cooper Countryman as a large sport compact or a small crossover, but the Countryman's profile is definitely wagon-esque. MINI keeps things simple by offering just two engines with the Cooper Countryman: a 1.6-liter four-cylinder, or a turbocharged version of that same engine. The base Countryman's naturally aspirated mill puts out 121 horsepower and 118 lb-ft of torque, which is rather low compared to many of the other vehicles on this list, but then again, it's a smaller car. Buyers of this thriftier version will be rewarded with fuel mileage of 27 mpg city and 34 mpg highway. Step up to the turbo Countryman, and horsepower and torque are boosted to 181 and 177, respectively. Transmission offerings for both engines are a six-speed manual and a six-speed auto. The 2015 MINI Cooper Countryman is offered in four trim levels, which is where the luxury factor comes in. The top-end John Cooper Works edition gets horsepower bumped to 208 and torque to 192, thanks to some engine tuning, and also adds all manner of go-fast goodies and creature comforts.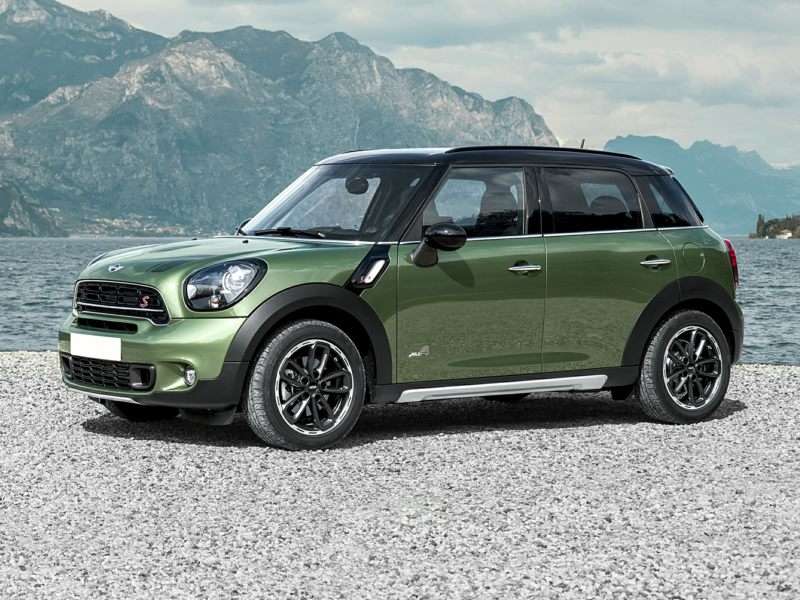 Photo by MINI
6) 2015 Honda Crosstour
Strictly speaking, Honda isn't a luxury brand, but the Crosstour still looks the part. With a little creativity, the 2015 Crosstour can be outfitted into the $40,000 range, which starts to carve into true luxury territory. Its design and features can also go head-to-head with some of the competitors on this list. The base Crosstour is outfitted with a 2.4-liter four-cylinder engine, good for output of 192 horsepower and 162 lb-ft of torque, as well as fuel mileage of up to 22 mpg city and 31 mpg highway. Opting for the 3.5-liter V-6, though, nets 278 horsepower and 252 lb-ft of torque, with a slight fuel mileage penalty. A five-speed automatic transmission and front-wheel drive are standard; a six-speed auto and all-wheel drive are available.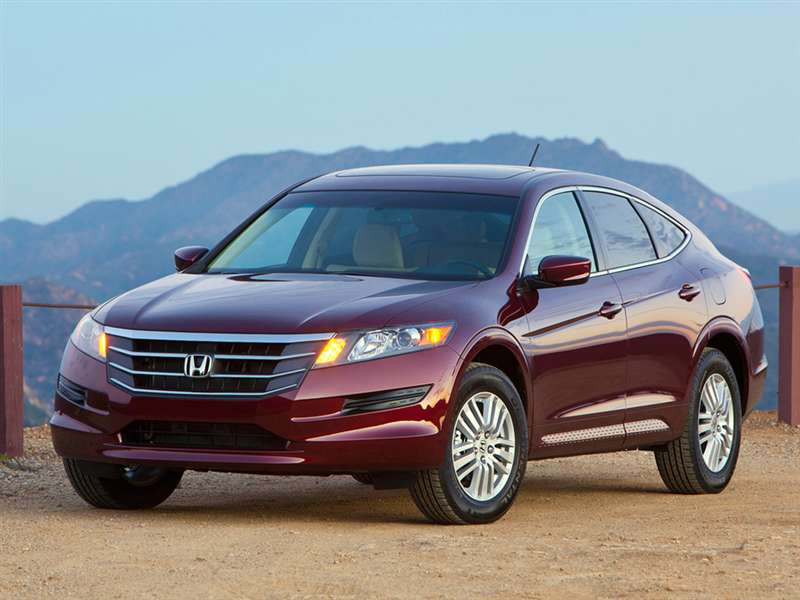 Photo by Honda
7) 2015 Volvo XC70
The 2015 Volvo XC70 is another "crossover in disguise" like the Audi allroad. With the departure of the Volvo V70 from the American market, the Swedish brand's XC70 has picked up the slack. Essentially a more rugged-looking version of the V70 luxury station wagon, the Volvo XC70 rides higher on its suspension setup but maintains the same 72 cubic feet of total cargo space - a huge amount of room for hauling oversized items. Skid plates, dual automatic climate control, heated leather seats, and the traditional array of Volvo safety systems (adaptive cruise control, drowsiness alert, lane departure warning, etc.) are all available with the wagon. Several engines are offered with the 2015 Volvo XC70, including an all new base version composed of a 2.0-liter turbocharged four-cylinder, paired to an eight-speed automatic transmission, that puts out 240 horsepower and 258 lb-ft of torque. The mid-range 3.2-liter six-cylinder mill is rated at 240 horses and 236 lb-ft of twist, and a 3.0-liter turbo six-cylinder makes 300 ponies and 325 lb-ft of torque, and both are paired to six-speed auto gearboxes. Each can be ordered in either front-wheel or all-wheel drive trim. Fuel mileage for the base model is advertised as 24 mpg in city driving and 31 mpg on the highway.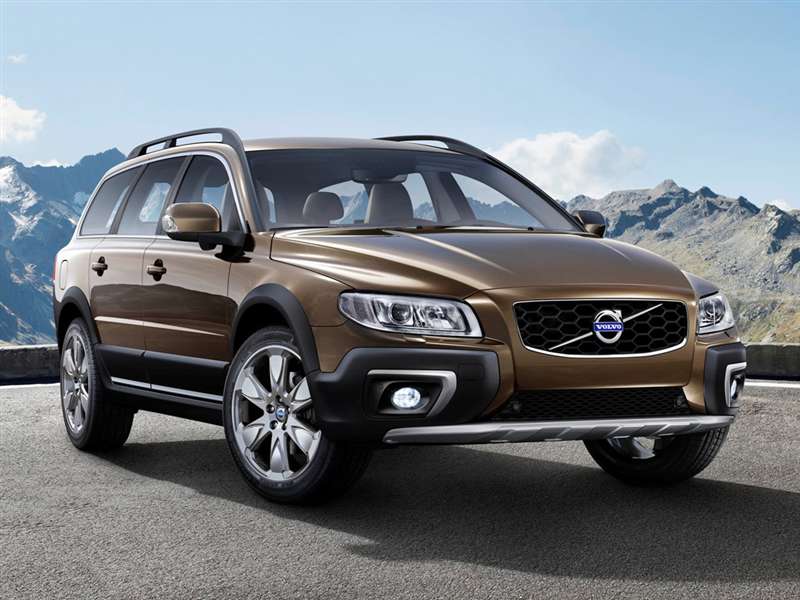 Photo by Volvo Cars