After seeing its ranks thin at the turn of the century, the sexy, high-performance luxury coupe class has enjoyed exceptional growth over the past few years. The concept of a personal, premium two-door automobile has once again caught on among those with the dollars to spend on a fast, beautifully styled, and comfortable automobile. Several new large coupes have made their way to the market, and those which stayed the course through the rocky times are now reaping the rewards of their dedication to continued development and refinement.
Let's take a look at five sexy, high performance luxury cars that help to define the top tier of the premium two-door market.
01. 2011 Jaguar XK
The 2011 Jaguar XK features a profile that cuts through the air like a shark cuts through water, maintaining a sleek and arresting appearance that links the vehicle back to its 1960's touchstone. Available in coupe and convertible editions, the 2011 Jaguar XK competes hard against vehicles like the Porsche 911 in terms of driving experience while offering a much higher level of interior refinement and better access to luxury features. Some of the most intriguing equipment available with the XK includes piano black wood veneer, adaptive cruise control, a navigation system and 20-inch wheels. This is in addition to standard features such as heated and cooled leather seats and HID headlights.
Three distinct powertrains are available with the 2011 Jaguar XK. The base coupe and convertible start out with a 385 horsepower, 5.0-liter V-8 that also generates 380 lb-ft of torque. Next up is a supercharged edition of the same engine found under the hood of the Jaguar XKR. This unit is good for 510 horsepower and 461 lb-ft of torque, and allows the coupe to hit 60 miles per hour in under 4.5 seconds. The king of the XK mountain is the Jaguar XKR-S, which boosts its supercharged output to 550 ponies and 502 lb-ft of torque. All three motors are mated to a six-speed automatic transmission that offers a manual shift control feature.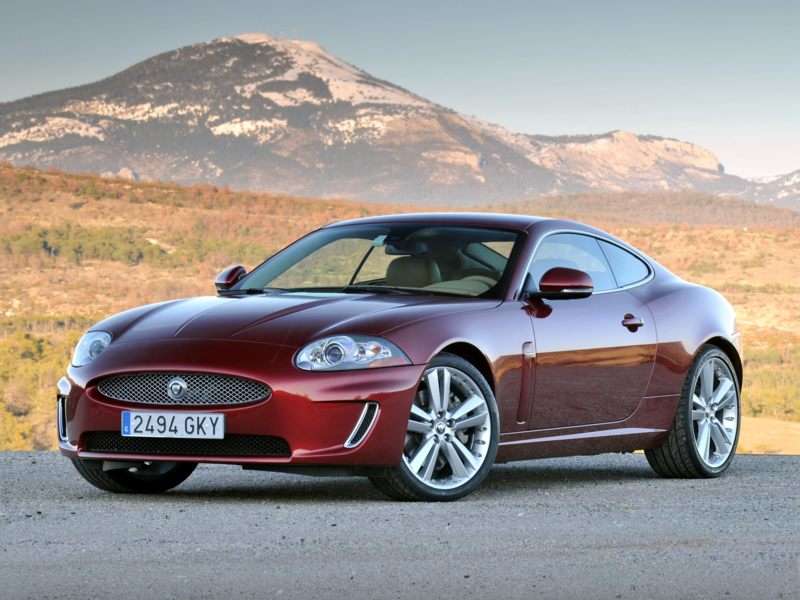 02. 2011 Cadillac CTS Coupe
The 2011 Cadillac CTS Coupe is all new for the current model year, and stylistically it does far more than just lop the rear set of doors off of the already attractive CTS sedan. The CTS Coupe magnifies the sharp edges and hard angles of Cadillac's "Art and Science" design language, offering up a shape that immediately grabs eyeballs and which from the A-pillar back cuts an entirely distinct silhouette. Cadillac has even shaved the vehicle's door handles, relying instead on hidden buttons that preserve the clean lines of the coupe's sheet metal. Inside, the Cadillac CTS Coupe features a pop-up navigation screen, a Bose sound system, Bluetooth connectivity and heated and cooled leather seats. Also available is the CTS-V edition of the two-door, which grafts on extensive high performance equipment including the option of Recaro sport seats.
The 2011 Cadillac CTS Coupe is initially offered with a 3.0-liter V-6 under the hood that is capable of producing 270 horsepower and 223 lb-ft of torque. A more robust 3.6-liter V-6 is also available, and this engine ups production to 304 horses and 273 lb-ft of twist. The CTS-V takes performance to an entirely new level thanks to the introduction of a 6.2-liter, V-8 engine that grinds out 556 horsepower and 551 lb-ft of torque, giving the coupe the ability to spring to 60 miles per hour in just 4.2 seconds. All three engines can be had with the choice of either a six-speed manual or six-speed automatic transmission, while V-6 versions of the CTS Coupe also offer the option of all-wheel drive.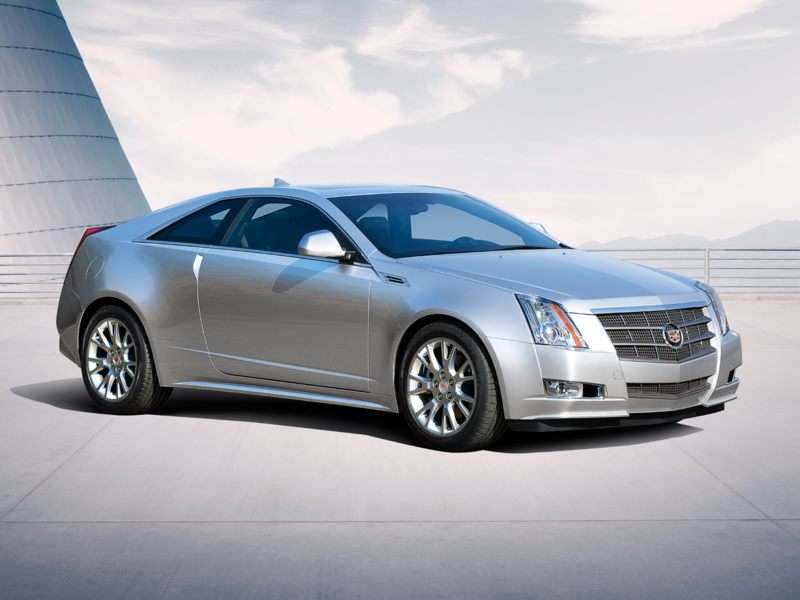 03. 2011 Mercedes-Benz CL-Class
The 2011 Mercedes-Benz CL-Class is actually intended to match the size and opulence of the Mercedes-Benz S-Class sedan, but in coupe form. A long hood, sloping rear roofline and a lack of B-pillars to interrupt the CL-Class' greenhouse add to the coupe's elegant styling. The interior of the CL-Class provides copious amounts of room, and a number of high end options and features can be found within its confines: seats with automatically inflating bolsters to support the body during hard cornering, adaptive cruise control, a heated steering wheel, a navigation system and safety equipment such as a lane departure warning system and a blind spot monitoring system.
No less than four different editions of the 2011 Mercedes-Benz CL-Class are available for luxury coupe buyers to choose from. The CL550 4MATIC provides a 4.6-liter V-8 engine that makes use of twin turbochargers to develop 429 horsepower and 516 lb-ft of torque. This output is sent to all four wheels through a seven-speed automatic transmission. The CL600 also features a twin-turbo engine, albeit one that offers 12 cylinders and 5.5-liters of displacement. Matched with a five-speed automatic transmission, and only available in rear-wheel drive form, the CL600 generates 510 horsepower and 612 lb-ft of torque. Finally, the Mercedes-Benz AMG in-house tuning division produces two CL-Class variants of its own: the CL63 AMG (twin-turbo 5.5-liter V-8 offering 536 horsepower and 590 lb-ft of torque) and the CL65 (twin-turbo 6.0-liter V-12 churning out 621 horsepower and 738 lb-ft of torque). The CL63 comes with a seven-speed auto, while the CL65 is matched exclusively with a five-speed automatic. The latter reaches 60 miles per hour from a standing start in a mere 4.2 seconds.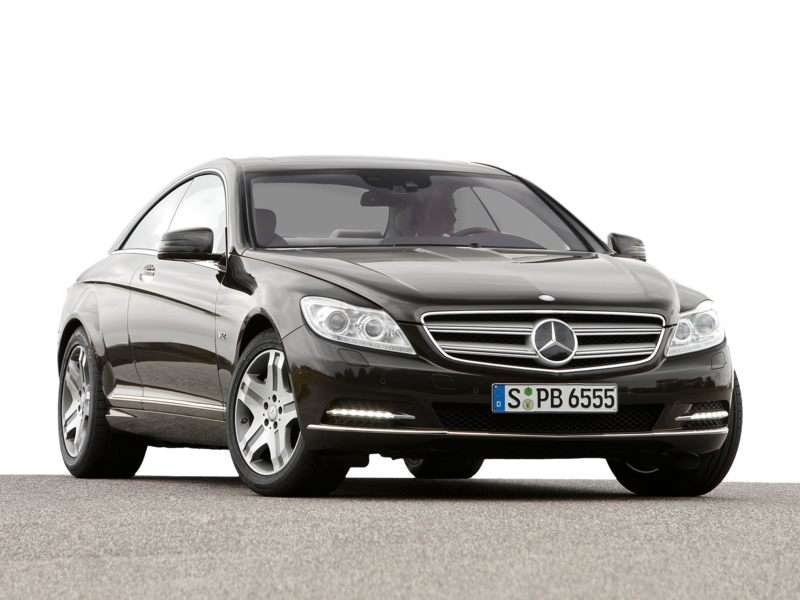 04. 2011 BMW Z4
The 2011 BMW Z4 is smaller and more nimble than some of the other vehicles on this list, but it manages to meet the twin criteria of sexy and luxurious quite well despite its less imposing dimensions. The BMW Z4 is a two-seat roadster that transforms into a snug coupe thanks to the inclusion of a power folding aluminum top. This gives the Z4 an all-weather capability that many of its roadster rivals lack. Also available with the 2011 BMW Z4 are features such as the M Sport package that encompasses an adaptive suspension system, a flashier body kit and sport seats. Other premium equipment that can be installed on the Z4 includes heated leather seats, a heated steering wheel, automatic climate control and a 14-speaker sound system.
The 2011 BMW Z4 sDrive30i entry-level trim is motivated by a 255 horsepower, 3.0-liter inline six-cylinder engine that also puts out 220 lb-ft of torque. A twin-turbo edition of this same motor is found in the sDrive35i model, with power production stretched to 300 ponies and 300 lb-ft of torque. The sDrive30i features a six-speed manual and six-speed automatic transmission as its two gearbox options, while the sDrive35i maintains the manual transmission but replaces the six-speed auto with a seven-speed dual-clutch automated manual unit. The range-topping sDrive35is tweaks the twin-turbo engine found in the sDrive35i for an extra 35 horsepower and a maximum of 369 lb-ft of torque. Coming standard with the dual-clutch gearbox, the sDrive35is leaps to 60 miles per hour in 4.7 seconds.
05. 2011 Audi A5
The 2011 Audi A5 has snagged more than its share of attention as one of the most talked-about designs in the German luxury car company's lineup. The mid-size coupe brims with personality, and its flowing curves and generous design walk the line between sumptuous premium cruiser and bruising sports coupe. The A5 can also be had in drop top form, further adding to its curb appeal. Standard in all versions of the A5 are items such as leather sets, a sunroof, the Audi MMI interface and 18-inch wheels, while a long list of luxury upgrades includes items such as three zones of automatic climate control, HID headlights, Bluetooth connectivity and a voice-controlled navigation system.
Each and every 2011 Audi A5 coupe and convertible packs a 2.0-liter, four-cylinder engine between the front fenders. Output is rated at 211 horses and 258 lb-ft of torque, and drivers can select either a six-speed manual or an eight-speed automatic transmission in the all-wheel drive-only coupe. The front-wheel drive convertible comes exclusively with a continuously-variable automatic, while the quattro edition of the same features the coupe's eight-speed auto. Those with a need for more speed can investigate the S5 coupe and S5 convertible, each of which features a unique drivetrain. The S5 coupe comes with a 4.2-liter V-8 that snarls out 354 ponies and 325 lb-ft of torque (sent to all four wheels through either a six-speed auto or six-speed manual transmission), while the S5 convertible makes use of a supercharged V-6 that displaces 3.0-liters and which generates 333 horsepower and 325 lb-ft of torque. A seven-speed dual-clutch automatic manual transmission is the only gearbox available with the S5 drop top. Of the two, the coupe is quicker, reaching 60 miles per hour from a hard launch in just a tick under five seconds.