Just a few years back, the minivan market was truly booming. But something happened somewhere around the early 1990s: Americans fell in love with the sport utility vehicle. The reason was simple. People didn't like feeling like they were being forced to drive a style-devoid box with plenty of room for the family. Is it time for minivans like the Dodge Caravan (well-equipped with a MSRP around $20,000) to make a comeback and counter those criticisms?
Written by James Hamel Photos courtesy of Dodge
Page 2
The Dodge Caravan manages the trick of having a huge sliding door cut into each side of the vehicle. These are a godsend for those times a new mom is trying to learn how to get her increasingly heavy baby into the rear car seat. The Caravan also has a lower ride height compared to an SUV, easing the time to get a child in and out.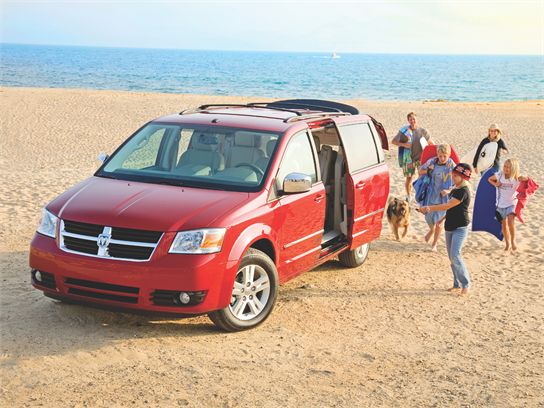 Page 3
Compared to heavy truck frame-based SUVs or even car-based ones with heavy four-wheel-drive hardware, the Dodge Caravan is a relatively simple, lightweight affair. There aren't any secrets to making vehicles more fuel-efficient: make them lighter. buying a Dodge Caravan is one way to fuel efficiency (17 mpg city, 23-25 highway, depending on model) if you're considering an SUV. Minivans, by their very nature, are lighter and easier on gas.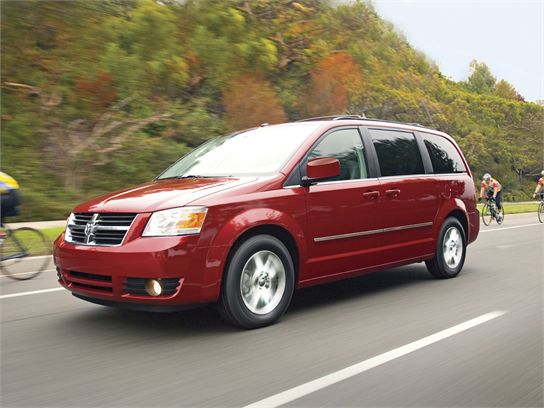 Page 4
With the economy in a downturn and everyone trying to find ways to cut costs, how about this idea? Why not try getting by with only one vehicle? And what vehicle is best to serve the needs of all your family than a roomy and spacious seven-passenger minivan like the Dodge Caravan? Even with the Caravan filled to the max, you can also find room for your dog somewhere on the floor.

Page 5
Dodge literally invented the minivan genre back in 1984, and has had years to hone and specialize its vehicles. One benefit of this is the Stow N' Go seating option on the Caravan. With just a flick of the wrist, your middle seats will fold into a container area in the floor, leaving you with an amazing amount of storage room, or ample room to move big, bulky items.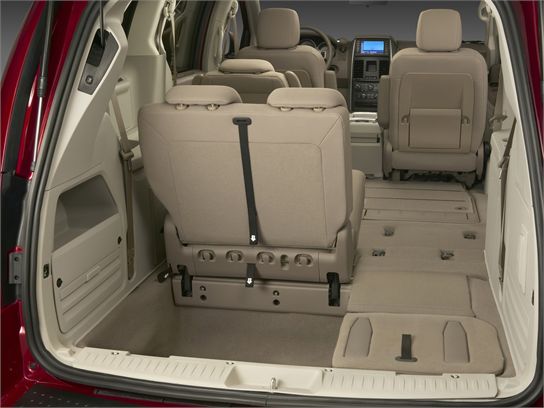 Page 6
With gas prices more reasonable, are you planning to take a cross-country driving trip this summer with your family? Add in a rear-seat entertainment unit for the kids and you might find that in the Dodge Caravan, you'll have one of the most peaceful family road trips ever. And with the increased gas mileage over an SUV, you'll also save some cash.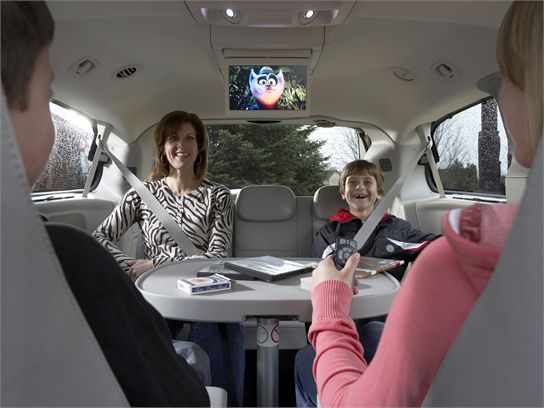 Page 7
When it comes to the Caravan's main competition, imitation turns out to be the sincerest form of flattery. The Dodge Caravan's biggest minivan competition comes from the Honda Odyssey and the Toyota Sienna. While the Odyssey and Sienna minivans ape the formula laid out by the Caravan pretty closely, models comparable to the Caravan cost at least a few thousand dollars more. So why pay more for vehicles that pretty much do the same thing?