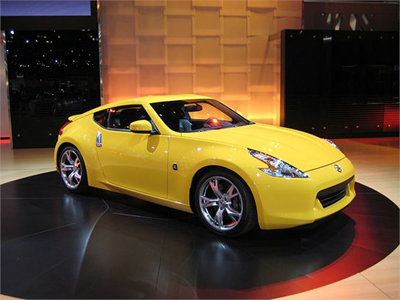 Worth waiting for? OMG, yes! You won't have to wait long for the 2009 Nissan 370Z, just until January. And if the reaction at the 2008 L.A. auto show unveiling is any indication, you'll be the most popular driver on your block. We recommend getting yours in the electric yellow that had eyes popping at the L.A. auto show. The new Z is lighter than the previous Nissan 350Z, puts out 332 horsepower, and still gets 26 miles per gallon. And yes, there is a best of all: Best of all, pricing for the 2009 Nissan 370Z starts at $29,930.
Photo Credit: Staff
Page 2
Toyota = hybrids. Even though it's not really true, that's the public perception: If you want a hybrid, Toyota makes the best. Other manufacturers are sick and tired of Toyota having all the hybrid hype to itself, and Ford for one plans on beating the Japanese giant at its own game. The 2010 Ford Fusion Hybrid unveiled at the 2008 L.A. Auto Show will best the Toyota Camry Hybrid by up to 6 mpg in the city, and is capable of going up to 47 mph in all-electric mode, significantly higher than the Toyota, and the Fusion Hybrid has enough juice to cruise through a neighborhood on electric-only for an extended period of time. There's also a multi-configurable dash that allows drivers to customize what they see before them like never before, all of which makes the 2010 Ford Fusion Hybrid worth waiting for.
Photo Credit: Staff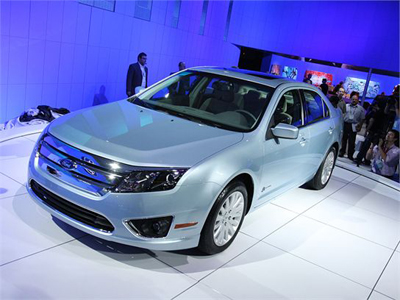 Page 3
Prius intenders suddenly have a choice. That's the message behind the Honda Insight "Concept," which in reality is a thinly-disguised version of the real thing that will go on sale early next year. It looks like a Prius – at least, superficially – but the performance should be as good or better, and it'll cost significantly less, according to Honda's press guys at the 2008 L.A. Auto Show. Honda has a lot of clever engineers at its disposal, and usually makes good on its promises. After seeing the Insight Concept up close at the L.A. Auto Show, we bet a lot of Prius buyers are going to wish they waited.
Photo Credit: Staff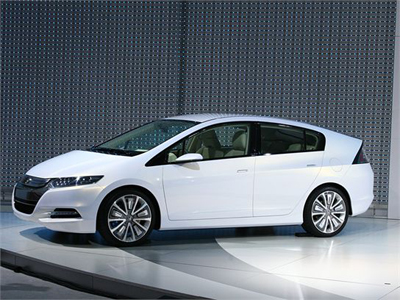 Page 4
After a day at the 2008 L.A. Auto Show, we're afraid that we can no longer recommend the current-generation Mazda 3 to our friends. Why? Because on the floor of the L.A. Auto Show was the 2010 Mazda 3, and we like what we see. With a more powerful engine, sharp styling that echoes the new Mazda 6 we like so much, and the promise of all the fun of the original in a more sophisticated package, what's not to love? It'll go on sale soon enough, and we think it's definitely worth waiting for.
Photo Credit: Staff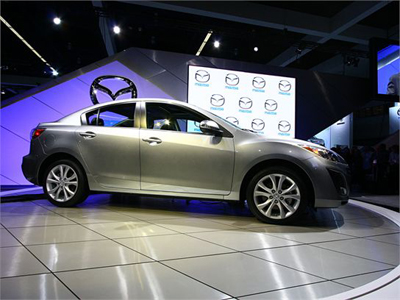 Page 5
OK, so Kia may not be high on the shopping lists of today's hipsters. But after the 2008 L.A. Auto Show, we recommend they get ready to shop a Kia dealership for a little funk and soul, because that's what the 2010 Kia Soul promises. The L.A. Auto Show was our first opportunity to really get a close look at the new compact people-hauler from Kia, and we like it. A lot. Enough that if you're planning on a Scion xB, you may just want to wait. 
Photo Credit: Staff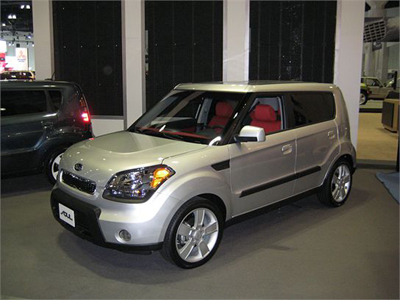 Page 6
MyRide's 2008 L.A. auto show coverage is a real-time, non-stop affair. And as long as there are new cars, concept cars and world premieres being unveiled at the L.A. auto show, we'll be collecting them and adding pages, photos and video to the stories like the one you. So over the next few days -- or even just a couple of hours from now -- you're invited to return to the 2008 L.A. auto show story you've just finished to see what amazing new cars and concepts we've added to it.
In the meantime, check out these other all-new highlights from the 2008 L.A. auto show:
Photo Credit: Ron Perry