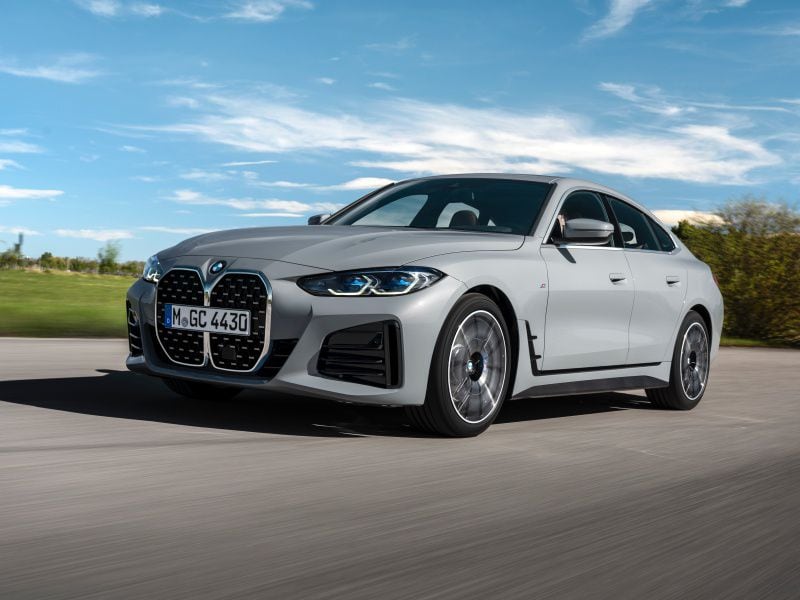 2022 BMW 430i Gran Coupe ・ Photo by BMW
BMW's car lineup has exploded over the last two decades, with models available in all sizes and shapes. Where the 3- 5- and 7-Series cars used to be the only models, BMW now offers 2-, 3-, 4-, 5-, 6-, 7-, and 8-Series cars. The 4-Series slots in between the 2- and 3-Series, and is available in three body styles, including a new Gran Coupe.
The 2022 model year brings a new infotainment screen and digital gauge cluster for the 4-Series, and the Gran Coupe debuted alongside a new M4 with all-wheel drive. The BMW competes against some of the world's strongest sports sedans, so let's take a look at how it stacks up.
Styling
BMW's styling and design have become more extreme in recent years, as the automaker seems intent on building cars with the largest grilles possible. That's the case with the 2022 4-Series, but the front-end does blend in with the car better with certain colors. The Gran Coupe shape gives the car a sweeping and smooth profile. It also opens a large cargo space in back, making the car much more practical.
The higher performance M440i Gran Coupe features aerodynamic bodywork and more aggressive vents up front. Larger wheels cover huge M Sport brakes and blue caliper, and dual exhausts finish the rear.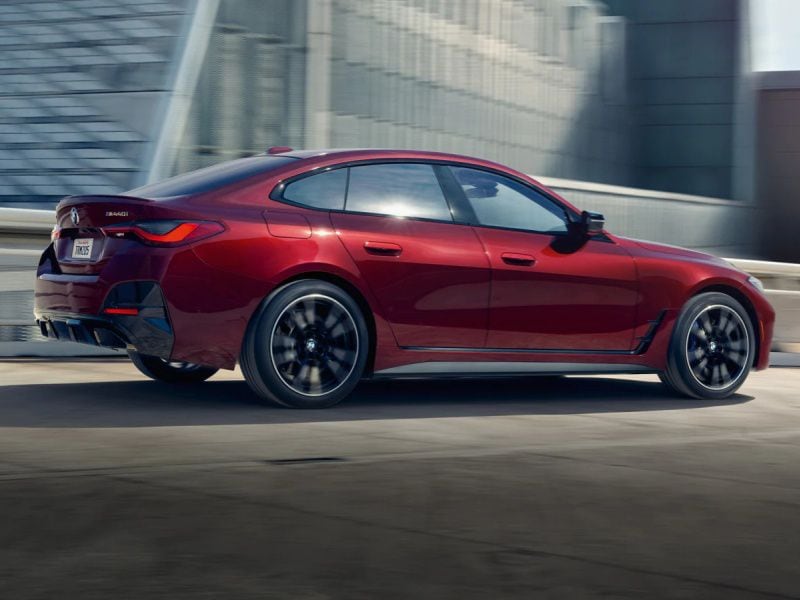 Photo by BMW
Powertrains
The 4-Series comes standard with a turbocharged 2.0-liter four-cylinder engine that makes 255 horsepower and 295 pound-feet of torque. The M440i gets a turbocharged 3.0-liter inline-six that produces 382 horsepower and 369 pound-feet of torque. Both engines come paired with an eight-speed automatic transmission and either rear- or all-wheel drive.
The base four-cylinder engine has no trouble propelling the Gran Coupe to extra-legal speeds in a hurry, and it produces a satisfying turbocharged roar while doing it. The eight-speed automatic transmission shifts quickly and smoothly, and is quite responsive with up- and downshifts. The M440i's six-cylinder engine makes prodigious power and delivers strong acceleration. BMW uses the car's audio system to pipe in engine and powertrain noise, but the turbo-six makes decent sounds on its own.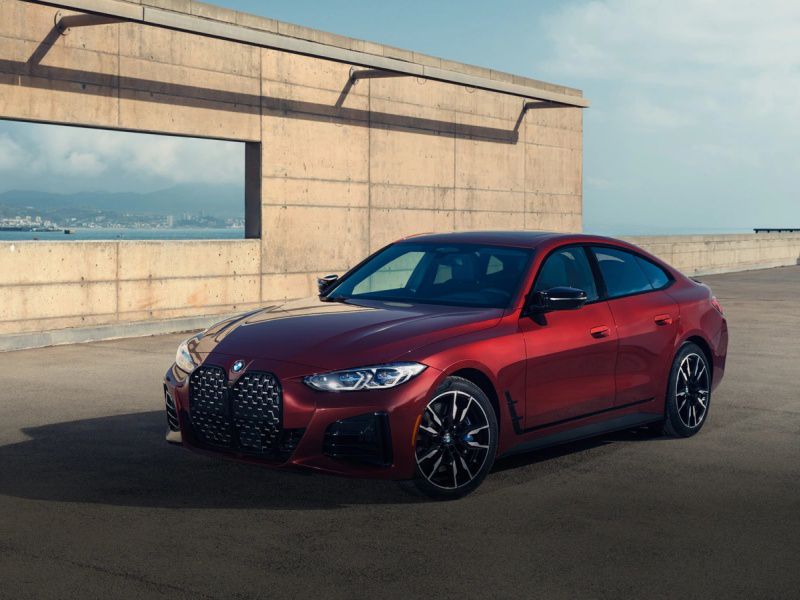 Photo by BMW
Driving and Performance
The 4-Series is a comfortable car that can hold its own in the corners. BMW offers an optional adaptive suspension system that can firm up or soften the ride depending on the selected drive mode, but even without the feature, the car feels lively and eager. The 4-Series' brakes are strong and inspire confidence, but its steering is numb and feels disconnected at times.
Many will argue that BMWs don't offer the same engagement and driving experience that they once did, and while that isn't true across the board, it's certainly the case here. The 4-Series' steering does not communicate and feels overly assisted at low speeds, while the piped-in engine sounds can be distracting and awkward.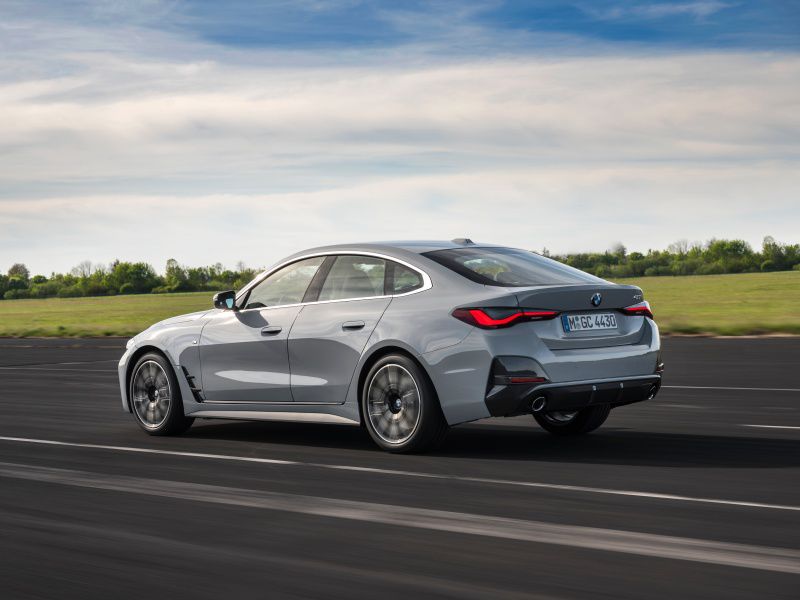 Photo by BMW
Interior
The 4-Series Gran Coupe comes standard with power-adjustable sport seats wrapped in synthetic leather upholstery. Though there are enough seats for five people, the space is not exceptionally spacious or comfortable when packed full of people. The car's sloping roof and low ride height cut head room and make it difficult to climb in and out, and can be a speedbump for parents loading kids in the back seat.
Standard comfort and convenience features include a sunroof, dual-zone climate controls, remote start, an auto-dimming rearview mirror, and more. Though the 4-Series' interior isn't as plush or as visually engaging as those from rivals Audi and Mercedes-Benz, the BMW offers just enough to justify its price tag. That said, the space is a nice place to spend time, and it offers a driver-centric experience with good outward visibility.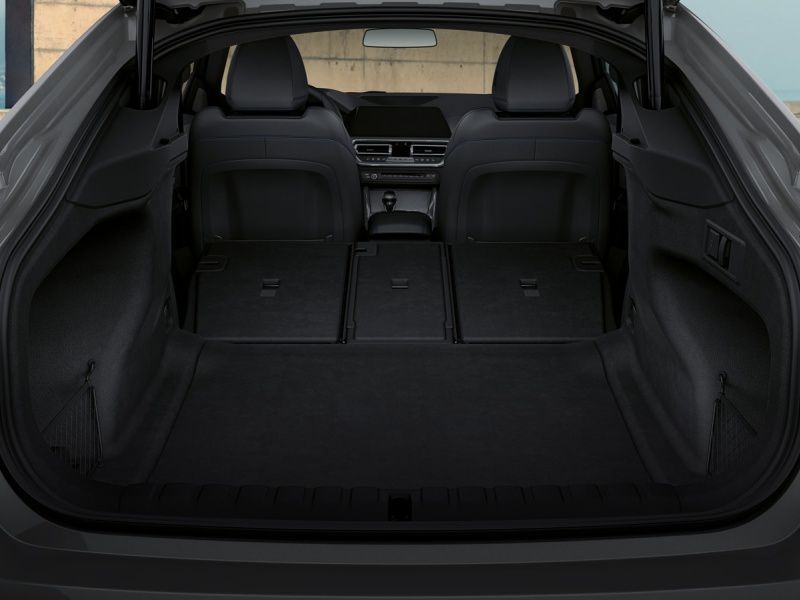 Photo by BMW
Technology
BMW provides a decent list of standard tech features for the 2022 4-Series. A 12.3-inch digital gauge cluster is standard, along with a 10.25-inch touchscreen that runs Apple CarPlay and Android Auto. SiriusXM radio, Bluetooth, USB inputs, ten speakers, and navigation are also standard. BMW offers an upgraded Harman Kardon sound system, ambient interior lighting, and a gesture control function for the infotainment system.
BMW's iDrive infotainment software is more complex than the systems seen in some of its competitors, but it is generally a responsive and feature-rich interface. BMW offers multiple ways to interact with the system, including a rotary dial in the center console, the touchscreen, and a gesture control function. Many will find waving their hand in the air to change audio functions a bit gimmicky, but it mostly works. In most cases, however, it's no quicker or easier to use hand gestures than it is to just turn the volume knob or make a touch selection.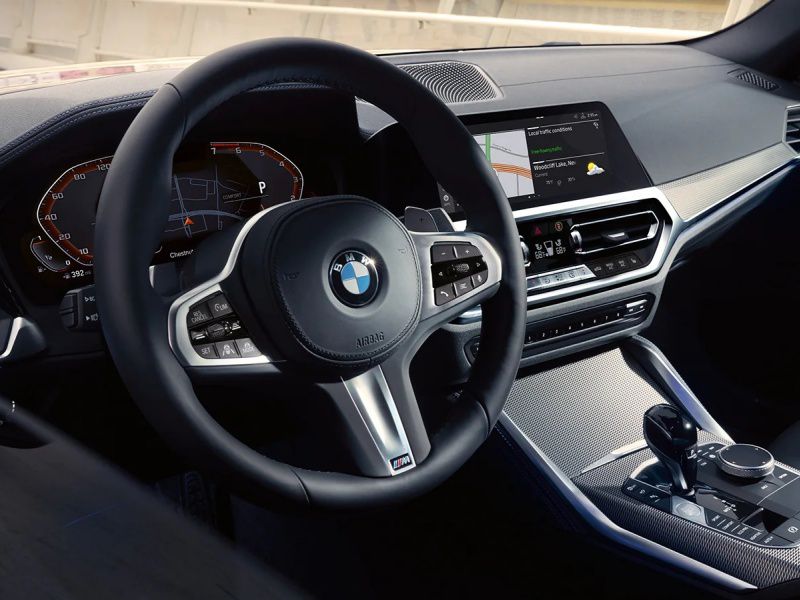 Photo by BMW
Fuel Economy
With the base four-cylinder engine on board, the 4-Series Gran Coupe returns 25 mpg in the city, 34 mpg on the highway, and 28 mpg combined. The M440i Gran Coupe returns 22 mph in the city and 29 mpg on the highway. It's worth noting that the M440i features a larger engine and all-wheel drive, both of which have a tendency to negatively impact fuel economy ratings.
The 4-Series Gran Coupe's fuel consumption numbers are competitive in its class, but the gulf narrows in models with larger engines. That makes the base 430i the car to pick for the best fuel economy and lowest operating costs.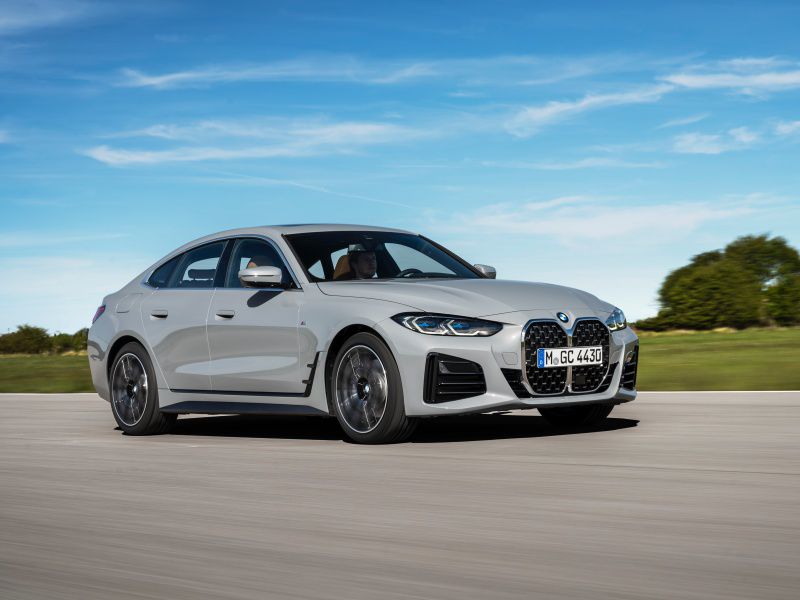 Photo by BMW
Safety
The 2022 BMW 4-Series has not yet been rated by the National Highway Traffic Safety Administration (NHTSA) or the Insurance Institute for Highway Safety (IIHS). Several advance driver aids come standard, including forward collision warnings, blind spot monitoring, lane departure warnings, speed limit info, collision mitigation braking, parking sensors, a rearview camera, LED headlights, automatic high beams, and adaptive brake lights.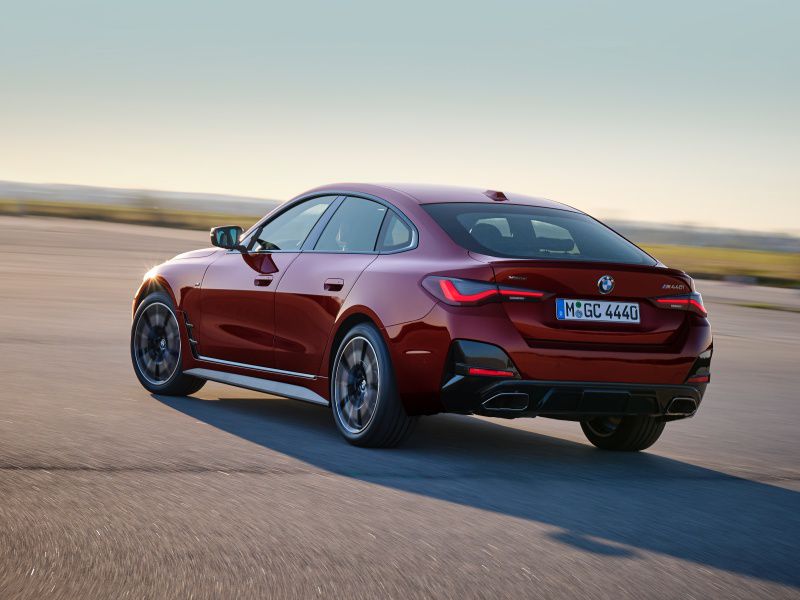 Photo by BMW
Value
At more than $45,000, the 2022 4-Series is not a bargain, but it's far from the most expensive option in its class. BMW hands out plenty of standard features in the car, and it's a more than adequate performer in its base trim, which makes it an easier financial pill to swallow for some buyers. The value proposition falters a bit in the car's higher trim levels, as the price quickly climbs and the main benefits are performance-related. People looking for that level of power and agility may be fine with the price, but the average buyer may be better served with the base 430i.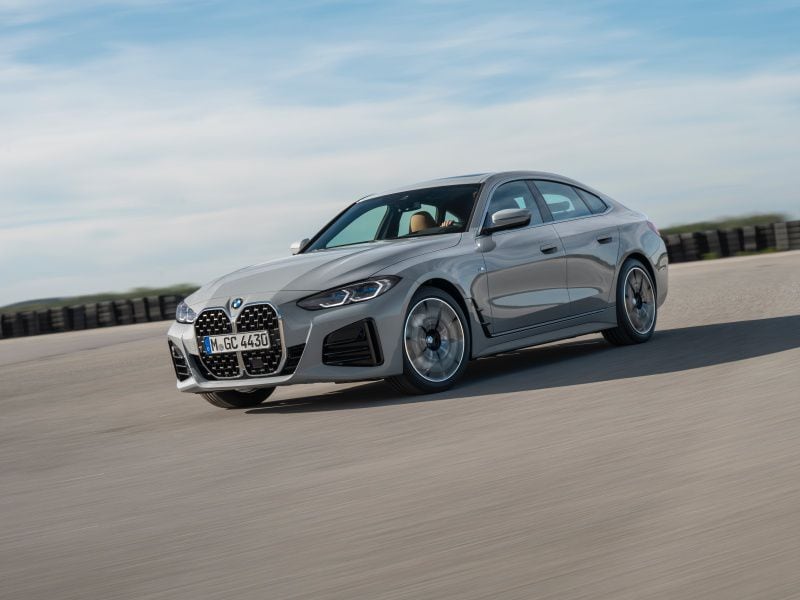 Photo by BMW
Competitors
Cars may be less popular than SUVs, but nobody told the BMW 4-Series' rivals. Its class is packed with solid options from all over the automotive world. Buyers may also consider the Audi A4, Audi A5, Genesis G70, Mercedes-Benz C-Class, Volvo S60, and many others.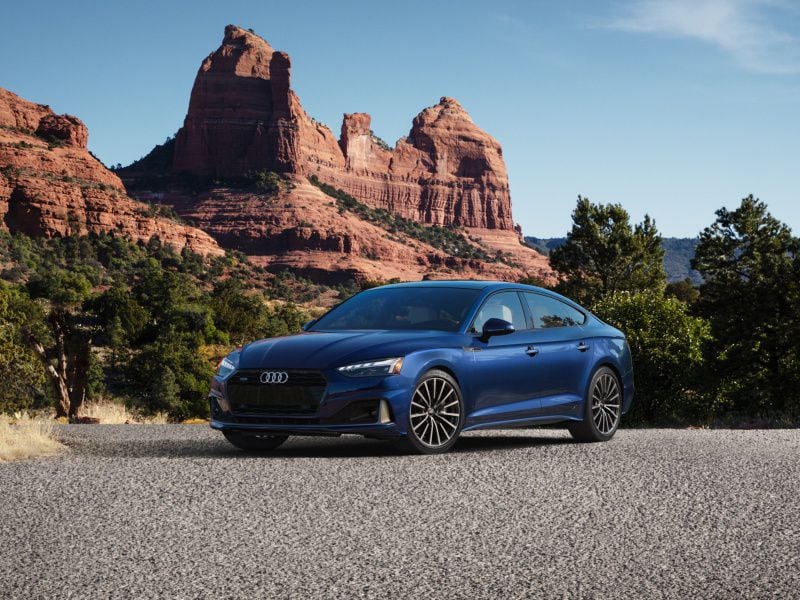 Photo by Audi
Final Thoughts
Though it's pricey, there's enough content and features to make the 4-Series Gran Coupe a compelling option in its class. The base model offers great standard features, including generous safety features and solid tech. It's easy to drive the price up with options and trims, but the base model is best.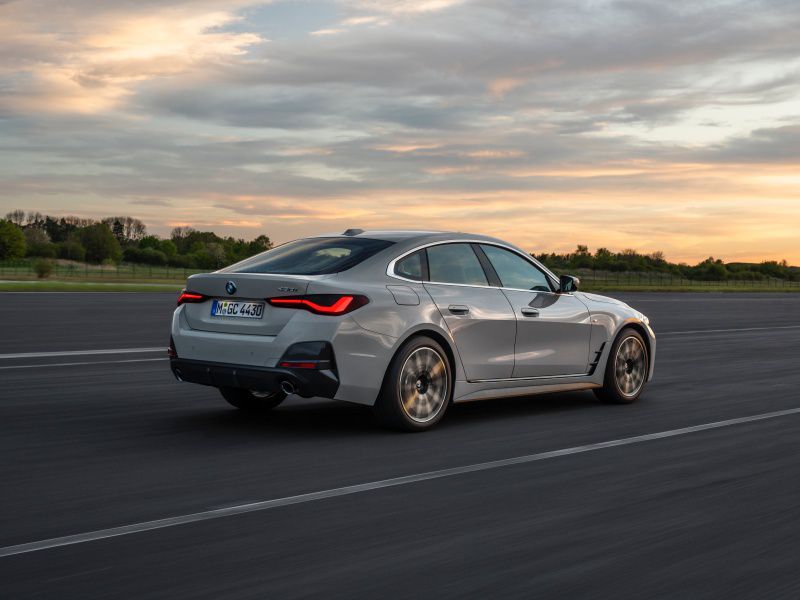 Photo by BMW