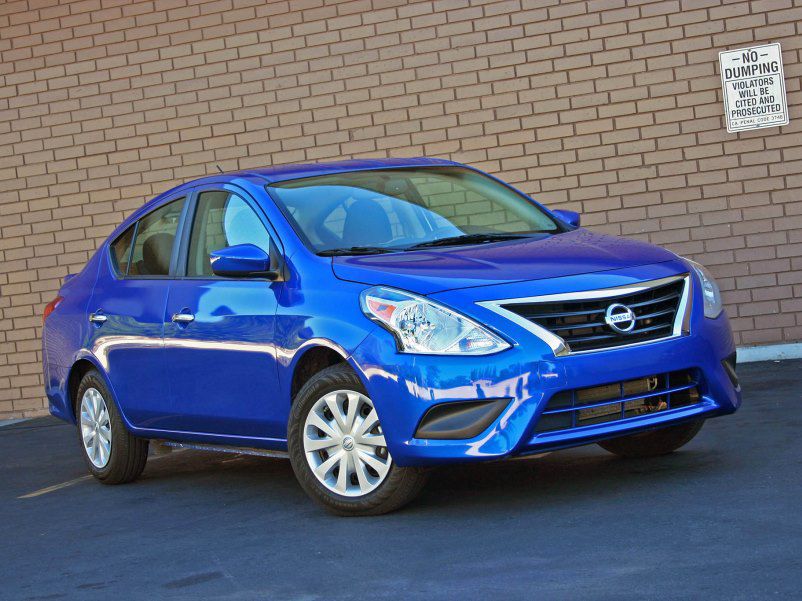 2015 Nissan Versa Sedan 002 2
The Nissan Versa's primary claim to fame is that it is the least-expensive car sold in America. The entry-level Versa S sells for $12,815 ($11,990 plus a destination fee of $825), and for that price you even get air conditioning and Bluetooth phone connectivity.
Trims
Finding a Versa S on a local dealer's lot is another story; they're as rare as Democrats in Texas. (Nissan tracked one down for an About.com review I wrote last year, and it was a Herculean effort, even for them.) The good news is that value pervades the lineup: The Versa SV in our photos comes with power windows, locks and mirrors, a continuously variable automatic transmission (CVT), and lists for $16,355. A top-of-the-line Versa SL with alloy wheels, keyless pushbutton ignition, and navigation (navigation, for cryin' out loud!) goes for $18,415 — $785 less than a comparably-equipped Ford Fiesta Titanium sedan. Remember that navigation on the Fiesta is optional even on the top-of-the-line Titanium.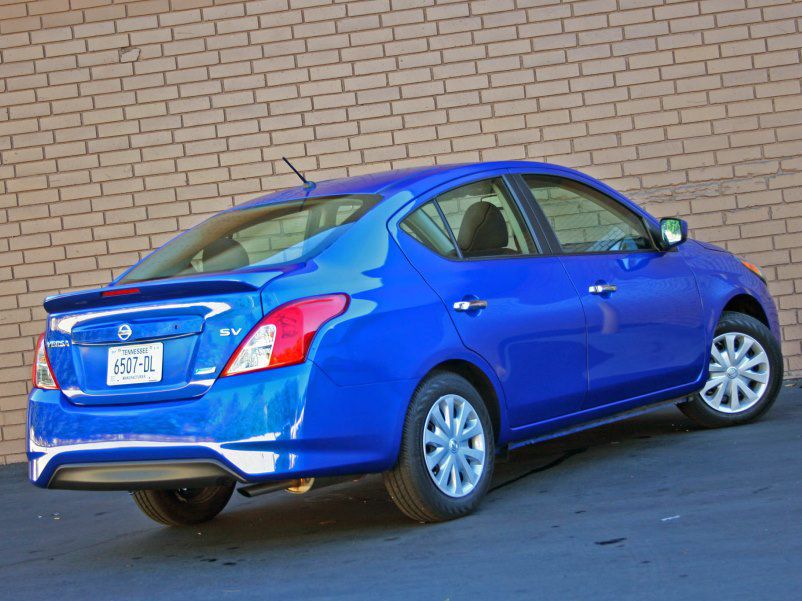 Interior Room
What sets the Versa apart from other cheap cars — and what makes it one of my favorites—is the amount of space it offers. The Versa's interior is so big that the EPA classifies it as a mid-size car, and its roomy back seat and 14.9 cubic foot trunk make other entry-level subcompacts (and even a few larger cars) seem like toys.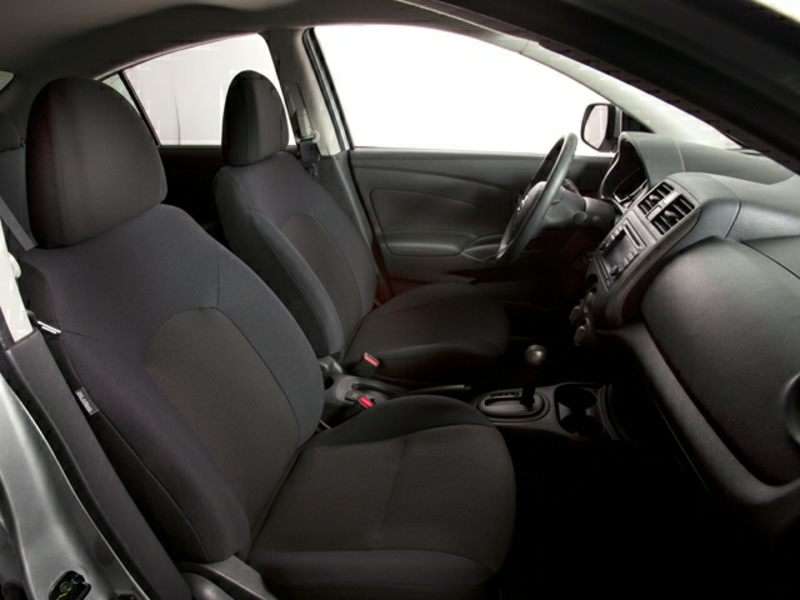 Homely Styling
It's clear where Nissan has cut costs: The dashboard — one of the most complex and expensive elements of a new car — is a featureless lump of gray plastic, and the seat upholstery on the entry-level Versa S looks like those $12.95 seat covers you can buy at AutoZone. (Other Versa trim levels get slightly more upscale treatment for both dash and seats.) The styling is as homely as can be, though Nissan did add a chrome grille to the base-model as one of its improvements for 2015. Party on, Garth!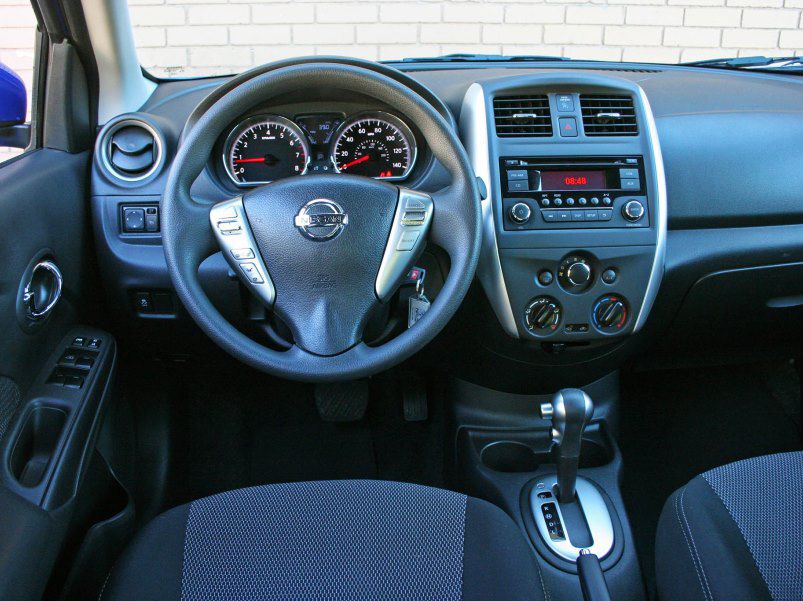 Driving Experience
And the driving experience? Keep your expectations as low as the Versa's price, and you'll be pleasantly surprised. The Versa is no Audi, but its 109-horsepower engine pulls strongly, the steering feels light and reasonably accurate, and the ride is comfortable. Engine and road noise pervade (along with gear whine in the manual version), but that's life in the cheap lane. I can think of several cars that cost a lot more and are a lot less pleasant to drive.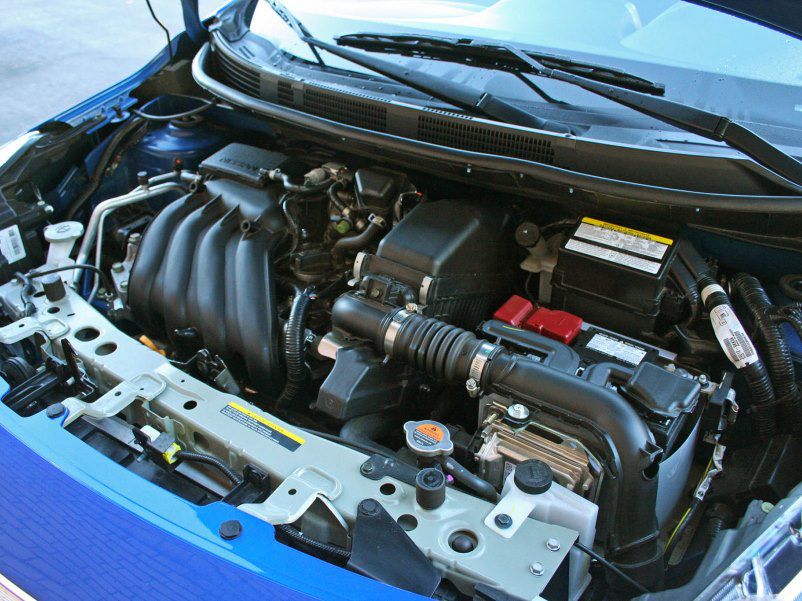 Fuel Economy
Real-world fuel economy is pretty good: I averaged 38.5 mpg in the CVT-equipped car you see here and an even 35 mpg in the five-speed Versa S I tested last year. (EPA numbers are 31 mpg city/40 highway for the CVT and 27/36 for the manual.) Keep in mind that the S Plus model comes with an old-tech four-speed automatic, which gets the lowest ratings at 26/35. I haven't sampled a Versa with this transmission, but in my experience CVTs do a far better job at extracting both power and fuel economy from a small engine. If and when gas prices go-crazy-nuts again, the extra cost of the SV model over the S Plus may well pay for itself in lower fuel bills.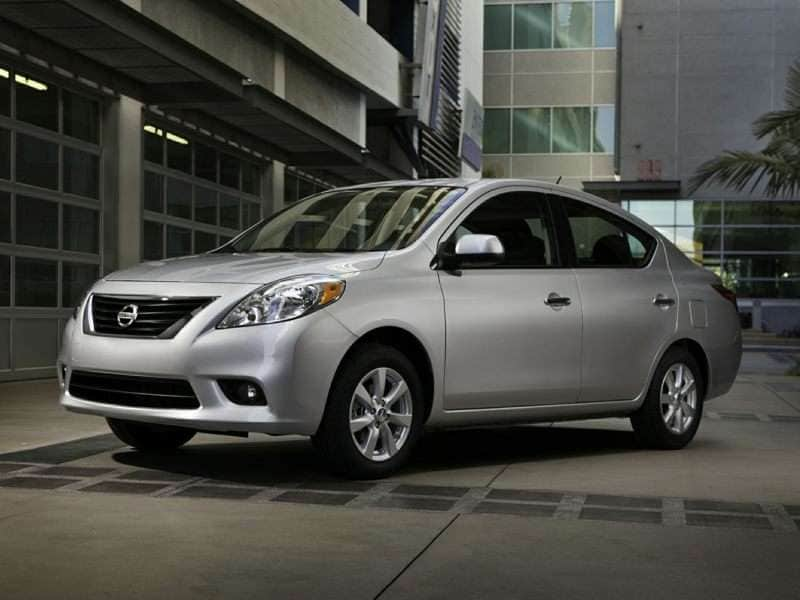 Biggest Complaint
Frankly, my biggest complaint about the Versa has to do with the manual door locks in the S model. The Versa has one place to put a key — the driver's door — so if you're trying to load up the kids on a busy street, getting the doors unlocked can be a real pain. Opt for the power locks.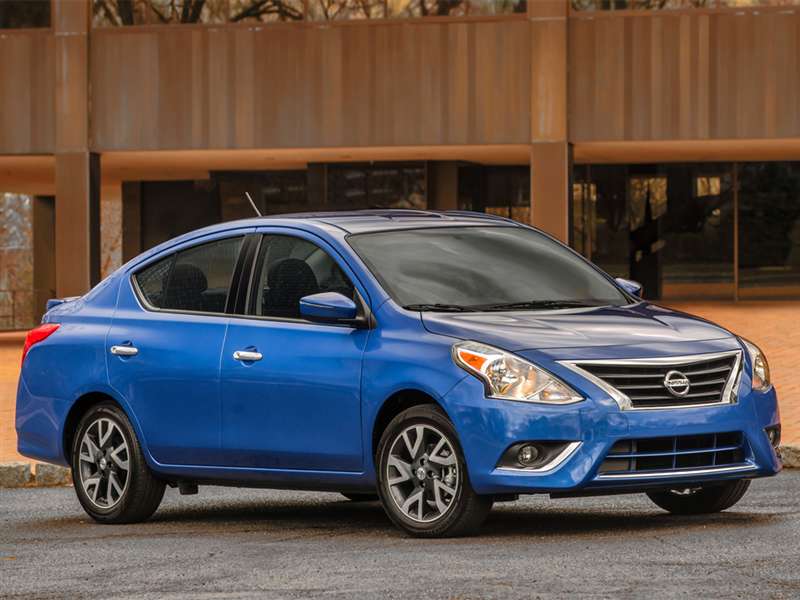 Photo by Nissan USA
Hatchback Version
Incidentally, Nissan sells a hatchback version called the Versa Note. The cars are similar — the Versa Note shares the sedan's big back seat, and it's a good deal more handsome. But I'm less bullish on the Note because it costs $2,200 more than the sedan, and at that price I'm less willing to ignore the things about the Versa that annoy me — especially with the more practical Honda Fit and the more fun Ford Fiesta competing in the same price range.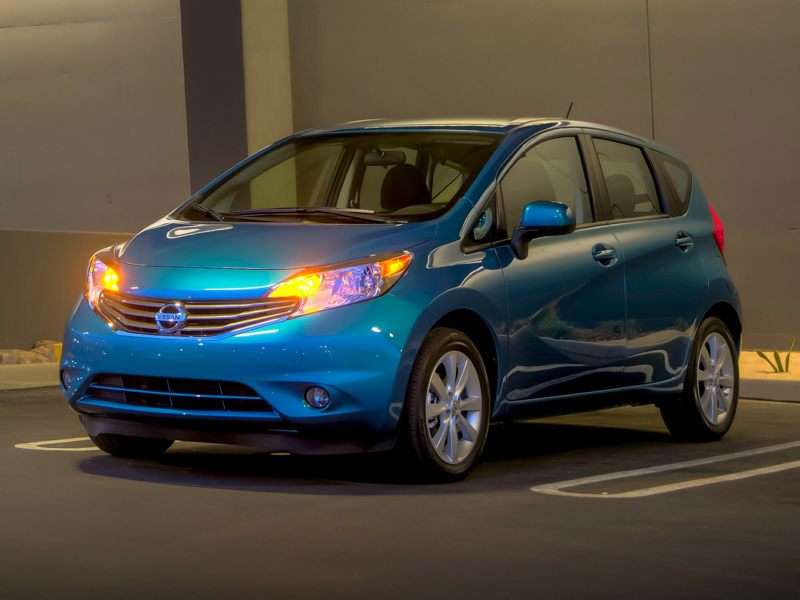 Bargain Priced
But the Versa Sedan's bargain price enables me to forgive a lot of its sins, and all the time I've spent driving it has me wondering why we spend an average of $30,000 or so on our cars. The Versa costs half as much and provides everything a family needs in a new vehicle: Plenty of space, decent pep, and respectable fuel economy. And it's a Nissan, which means that if you follow the maintenance schedule, it'll probably last until the sun falls out of the sky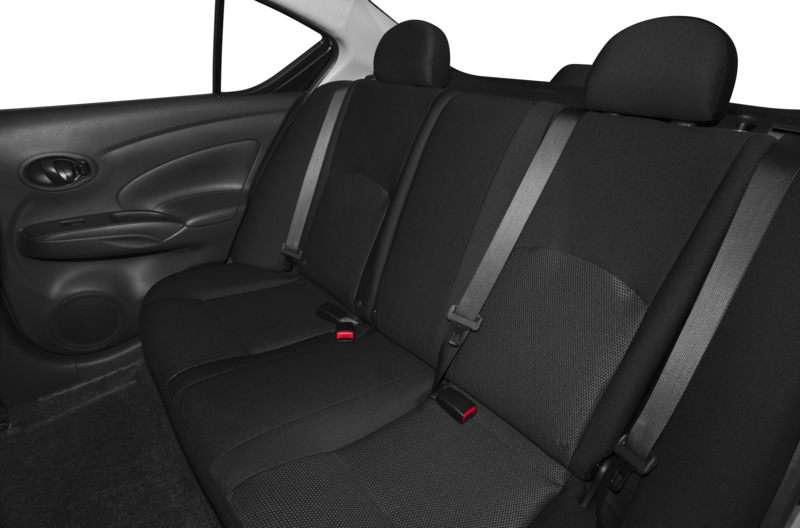 Best Value on the Market
There are a lot of good cheap cars out there. The Chevy Spark offers more equipment, better protection (ten airbags and OnStar), and it's way cuter, but it skimps on space. The Honda Fit is more useful, but it's also a lot more expensive. And the Mitsubishi Mirage (a car that every journalist except me seems to hate) gets better fuel economy and more standard equipment, though it's dreadfully slow and handles like a 1975 Buick. All are respectable choices, but in my opinion the Versa is hands-down the best value on the market, offering family-car space and new-car peace of mind for a used-car price. I highly recommend it.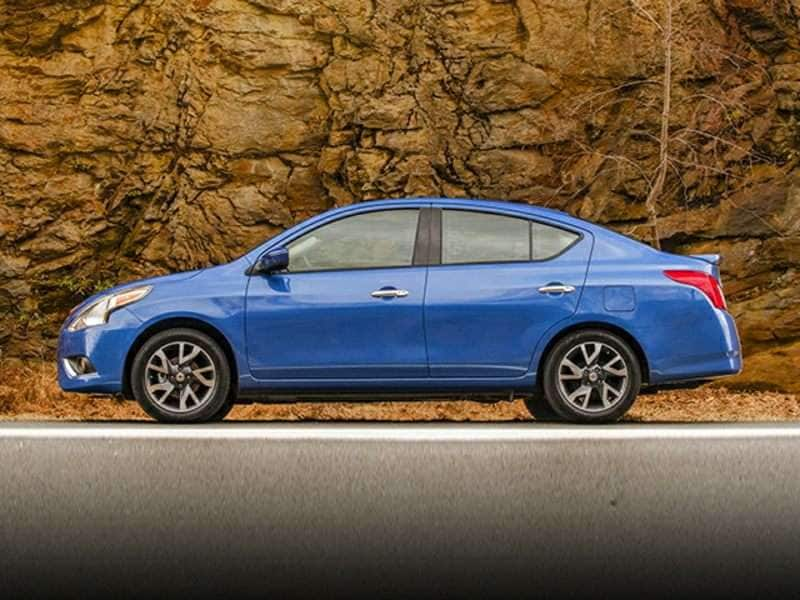 Photo by Nissan