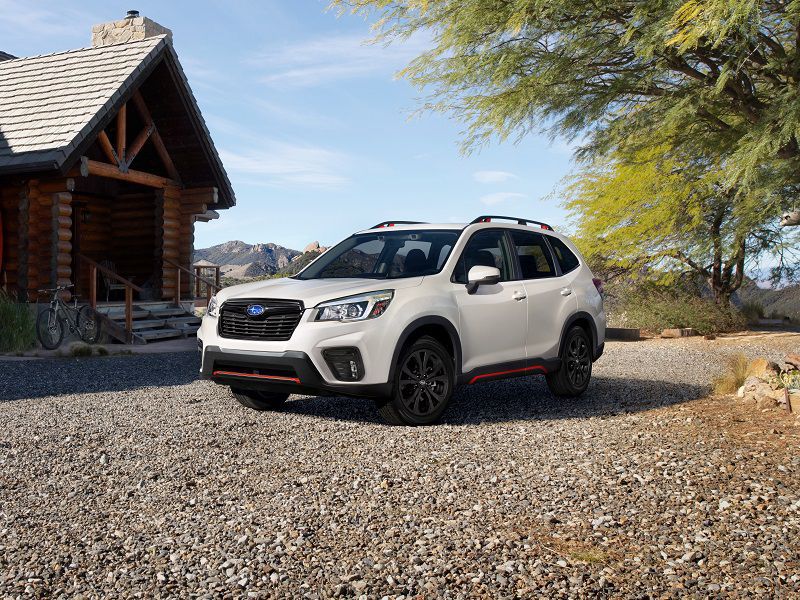 2019 Subaru Forester White Front Three Quarter ・ Photo by Subaru
A lot of automakers are committed to being better corporate citizens nowadays, but how many have literally promised to achieve that goal? Well, there's at least one. Subaru, with its "Love Promise," is working to "show love and respect to all people at every interaction" they have with the brand. These efforts are having an impact in real life, too, as recognized by the Human Rights Campaign Foundation. This group recently honored Subaru's dedication to the LGBTQ community with a third straight perfect score in the annual Corporate Equality Index.
Subaru also has charitable initiatives to support causes ranging from the Make-A-Wish Foundation to American Society for the Prevention of Cruelty to Animals (ASPCA). Of course, along with sharing the love, Subaru also is extremely interested in selling the cars. That's why the brand generally leverages the Love Promise for sales programs, like the current one that benefits the Leukemia & Lymphoma Society.
Details about Subaru's Partnership with LLS
Throughout June, Subaru and its team of retailers are working together to share the love — and a whole lot more — with the Leukemia & Lymphoma Society (LLS). The LLS is a nonprofit health organization dedicated to curing blood cancers. It has an A- rating from Charity Watch, a prominent watchdog organization that first was established as the American Institute of Philanthropy. As for the LLS, it first became a part of the Subaru Love Promise family in 2015. 
This year, the Subaru/LLS partnership will be donating more than 43,000 blankets and 9,500 arts-and-crafts kits to local hospitals across the country during June. Subaru also encourages customers to get involved by sending digital "messages of hope" to help support those battling the diseases. (Nor would Subaru be upset if customers purchased more vehicles, since that's what ultimately funds the automaker's charity efforts. This month's batch of deals is designed to help).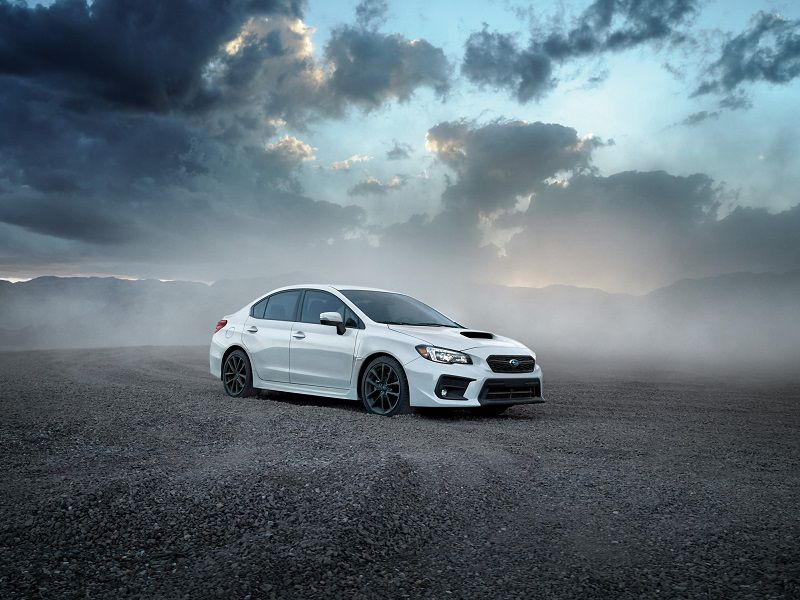 Photo by Subaru
Top Cars for the Current Subaru Love Promise Campaign: 2019 Subaru Forester
The focus for June is on either lowering your lease payments or, if you're taking out a loan, reducing the interest rates on your financing. You also can choose from most vehicles in the Subaru lineup, including the all-new 2019 Subaru Forester.
This year's model sets new benchmarks for cabin space, capability, and driver confidence. For example, the 2019 Forester comes standard with an extra 1.4 inches of rear-seat legroom, Active Torque Vectoring, and EyeSight Driver Assist Technology. That bundles equipment such as adaptive cruise control, automatic emergency braking, and lane-keeping assistance. The automaker also pulls off a powertrain double play with the new Forester: The 2019 model is both more powerful and more efficient than the comparable 2018 version. Additionally, Subaru's compact SUV — which features standard all-wheel drive — earns better fuel-economy ratings than the similarly equipped 2019 Honda CR-V and Toyota RAV4. The Forester costs less as well, and that's before any discounts.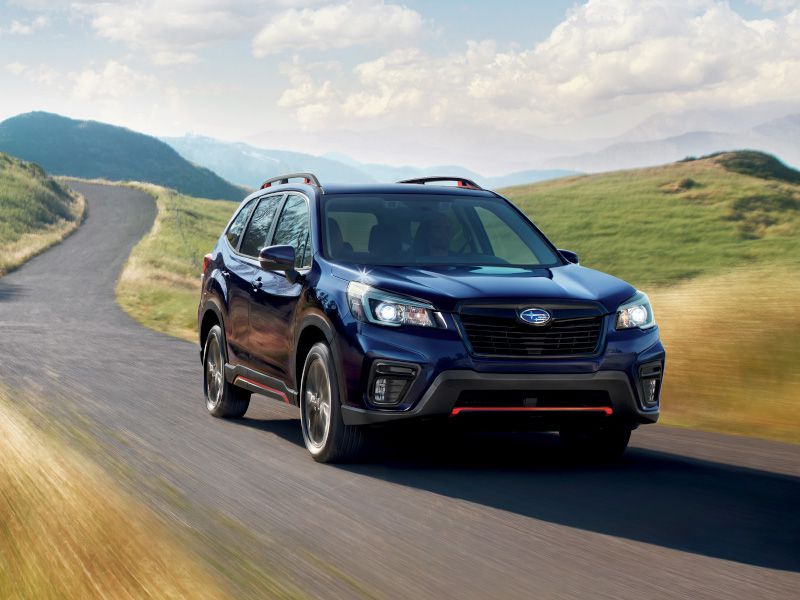 Photo by Subaru
Top Vehicles for the Current Subaru Love Promise Campaign: 2019 Subaru Ascent
Despite its recent sales success, Subaru actually has been at a bit of a disadvantage in the marketplace. The brand stopped selling its last three-row SUV, the Tribeca, five years ago. Needless to say, a lot of people have been looking forward to the brand-new 2019 Subaru Ascent, which is even better suited for bigger families. In fact, the Ascent is the biggest production vehicle ever built by Subaru, with seating for up to eight and more cargo space than a 2019 Ford Explorer.
The Ascent also checks the boxes for family-friendly technologies, ranging from an available mobile Wi-Fi hotspot that keeps folks connected, to a standard Subaru EyeSight package that helps keep occupants protected. And thanks to its new 2.4-liter turbo engine, the Ascent can seal the deal with more torque, better EPA ratings, and the same tow rating as comparable V6 models of the 2019 Toyota Highlander and Honda Pilot.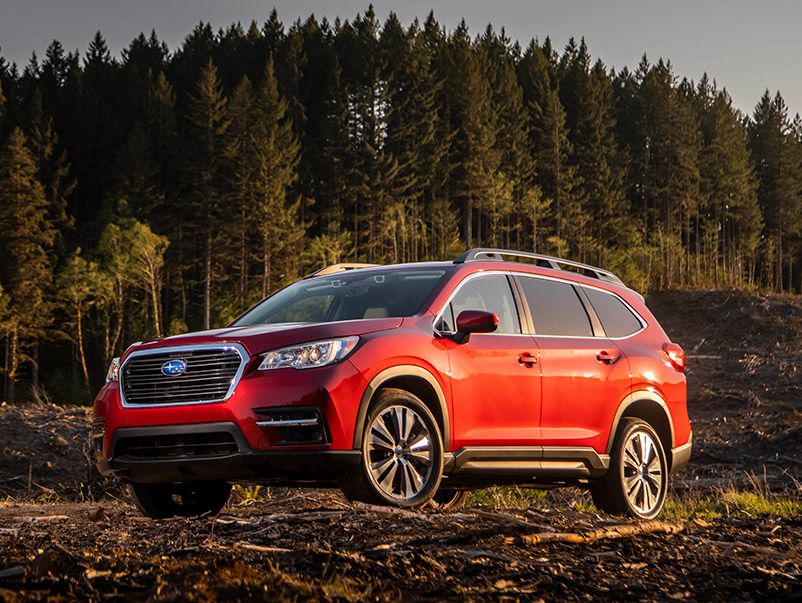 Photo by Subaru
Top Vehicles for the Current Subaru Love Promise Campaign: 2019 Subaru Legacy
Subaru also has you covered if you're one of the many drivers who still prefer an actual car to an SUV. In that case, we can recommend the 2019 Subaru Legacy. The Legacy brings all the typical Subaru SUV benefits to the midsize sedan segment. That means you can enjoy standard features like all-wheel drive, a boxer-style engine, Android Auto, Apple CarPlay, and a wide array of EyeSight technologies including automatic forward emergency braking. But the best part may be the car's pricing. The Legacy follows another Subaru trend by delivering all that content at a lower price than the segment's best-sellers.
For a more upscale ownership experience, the Legacy is available with cues like LED headlamps. Indeed, models with those lights also receive a full Top Safety Pick+ rating from the IIHS. Other options, like heated leather seats and a 576-watt Harman Kardon audio system, can push the Legacy even closer toward luxury territory.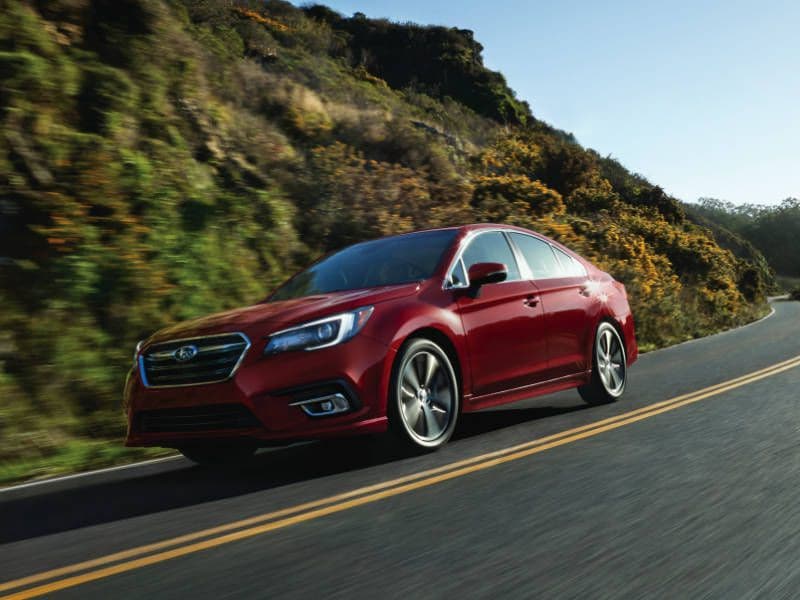 Photo by Subaru