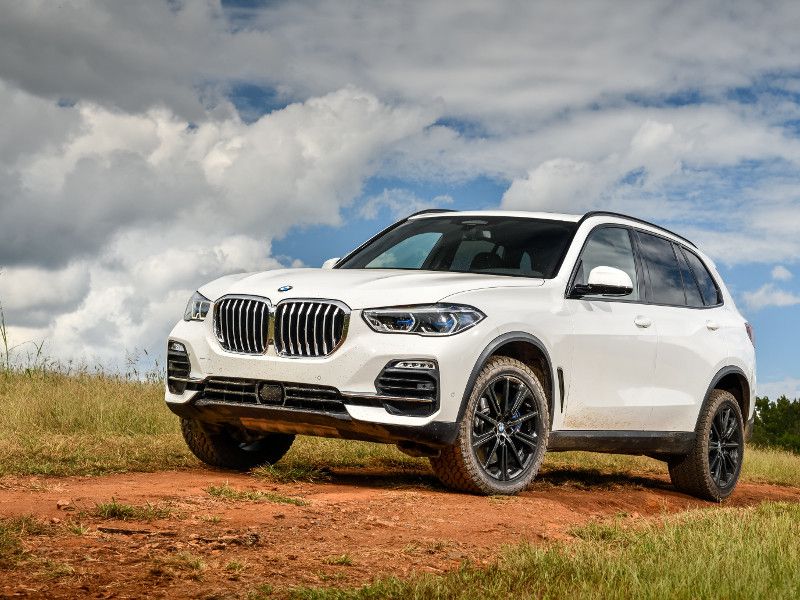 2019 BMW X5 xDrive40i white parked ・ Photo by BMW
One of the biggest risks of a new vehicle purchase is depreciation, and it's also one of the biggest costs involved in leasing. Buying a previously owned vehicle bypasses the initial depreciation that hits a new car the minute it drives off the lot. If you shop carefully, you can find a vehicle in like-new condition for a substantially lower price than an actually new example.
But buying a used car has its own risks. If you buy from an individual or an independent used car lot, you are often forced to accept a vehicle in "As-Is" condition. That's where Dealer Certified and manufacturer Certified Pre-Owned (CPO) programs enter the picture. But what are Dealer Certified and Manufacturer CPO — and which one is better for you?
What is Dealer Certified?
Dealer Certified is an industry term that has no solid legal definition because it varies from dealership to dealership. As commonly understood, a vehicle that is "Dealer Certified" is backed by a business guarantee that the used vehicle has been thoroughly inspected by the dealership's service department, and meets mechanical, safety, mileage and cosmetic standards established by the dealership. A vehicle that is Dealer Certified may come with a warranty from the dealership or from a third party insurer.
A reputable dealer will provide a written checklist of standards, along with a written agreement that outlines your remedies should a failure occur during the guarantee or warranty period. Dealer Certified programs are backed by the dealership or dealership group and have no ties to the vehicle's manufacturer.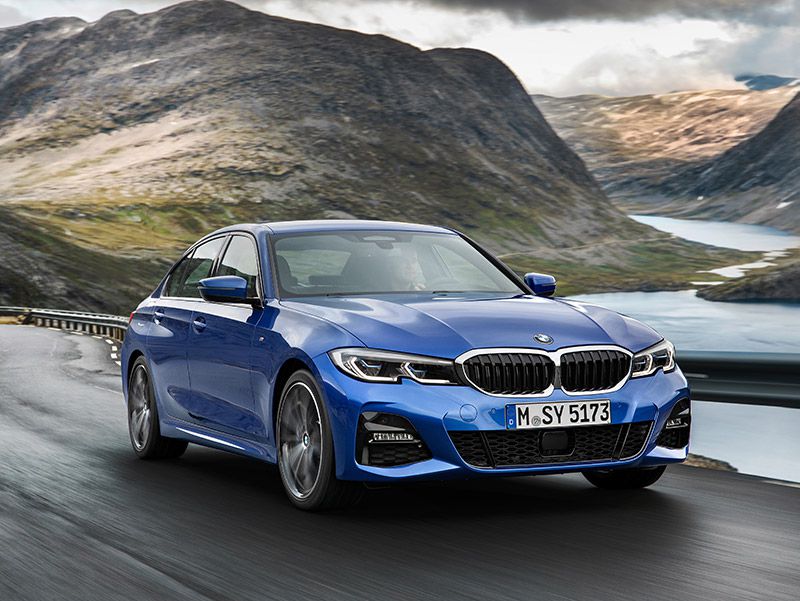 Photo by BMW
What is Manufacturer CPO?
Manufacturer CPO programs also have no legal definition, and vary from manufacturer to manufacturer. A manufacturer CPO program covers used vehicles of a specific make sold at an authorized dealer of that make.
Vehicles eligible for manufacturer CPO programs are usually from the most recent five years, and usually have fewer than 100,000 miles on the odometer. The manufacturer specifies a rigorous inspection and refurbishment (as necessary) to bring the CPO vehicle to a high standard of condition. When a CPO vehicle is sold at an authorized dealer, it usually carries an extended manufacturer's warranty — either to the end of any remaining new car warranty, or beyond. Manufacturer CPO vehicles are backed by the manufacturer, and the warranty is usually honored at any authorized dealership, not just at the retail location where the vehicle was purchased.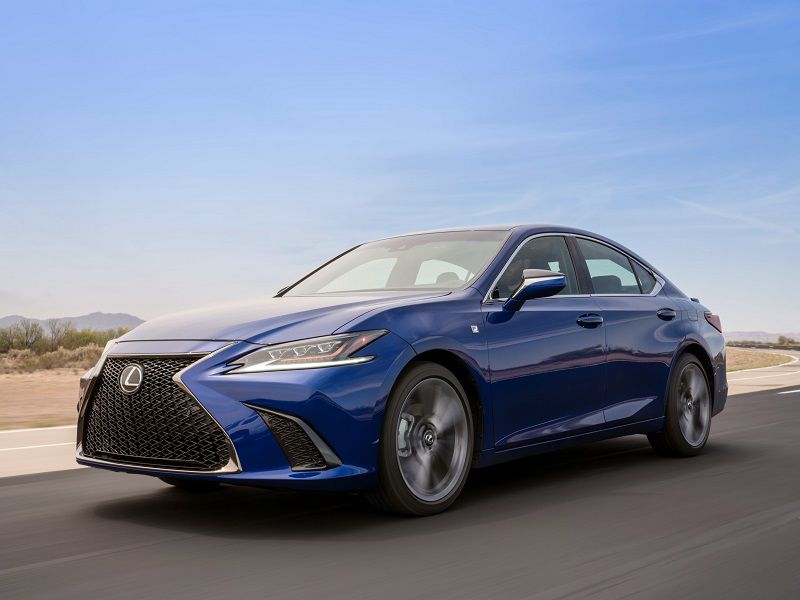 Photo by Lexus
Cost of Dealer Certified vs. Manufacturer CPO
Because Dealer Certified programs vary so widely, it's difficult to pin down a precise cost. In practice, you can ask for the cost to be specified during the negotiating process. Since the dealer or dealer group sets the price itself, your sales team may be willing to adjust the price during some transactions, or you may be able to buy the vehicle for a discount without the Dealer Certified guarantee. Expect a good Dealer Certified program to add from $500 to $2,500 to the purchase price.
Manufacturer CPO prices also vary but are generally not negotiable in the same way. By the time a CPO vehicle appears for sale on a dealer lot, it has already been through the program, and has been attached with fixed costs and an agreement between the dealership and the manufacturer. Manufacturer CPO vehicles generally command prices about 10 percent higher than non-CPO equivalents, and most dealers don't break out the cost of CPO programs for consumers to see.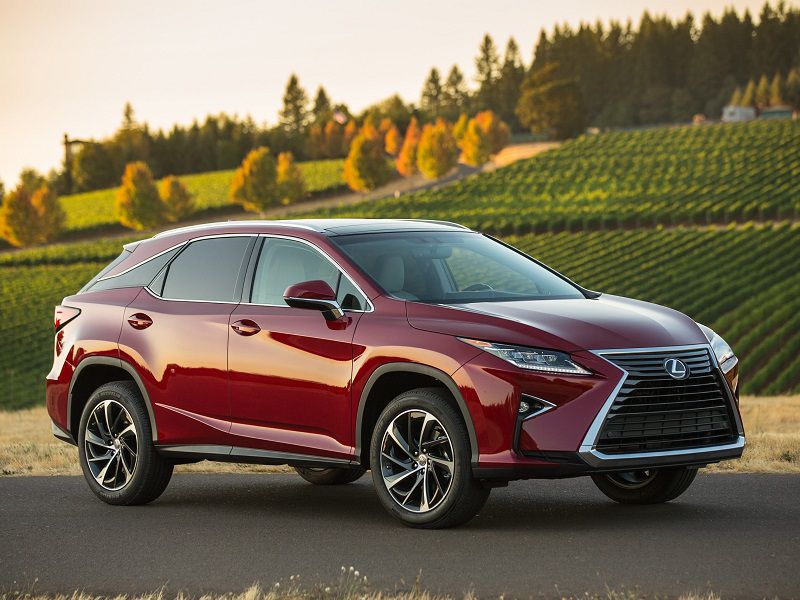 Photo by Lexus
Benefit of Dealer Certified vs Manufacturer CPO
Dealer Certified programs are usually a little less expensive than Manufacturer CPO programs, and may be subject to negotiated discounts. Some buyers appreciate the fact that Dealer Certified programs are backed by their trusted local dealer, and not by a remote, faceless manufacturer. This can be especially comforting for buyers who have built a relationship with their dealership over the course of multiple purchases.
Additionally, Dealer Certified programs may apply to cross-brand purchases — for instance, buying a used Toyota at a Cadillac dealership. The peace of mind of a Dealer Certified used vehicle need not be contained by brand.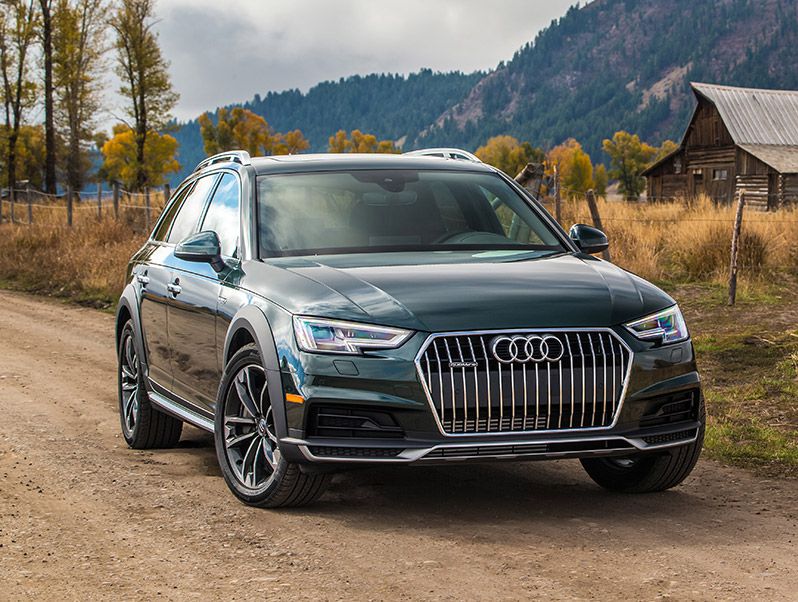 Photo by Audi
Benefits of Manufacturer CPO vs. Dealer Certified
Manufacturer CPO programs carry the weight of the original equipment manufacturer. Even if your local dealership goes under, the brand will still back a CPO vehicle. Most CPO warranties are transferrable, so the next owner can take advantage of any balance. Dealer Certified programs will vary widely on this feature. Manufacturer CPO does increase the cost of purchase, but it should also benefit you when you sell.
Also, most manufacturers offer factory-backed financing programs and occasional incentives on CPO vehicles. Many off-lease vehicles arrive in manufacturer CPO programs with very few miles on the clock, and can be almost indistinguishable from a new car. Thanks to maintenance-included lease programs, these vehicles generally have complete service records, and have been very well cared for by an authorized service department. With both Dealer Certified and Manufacturer CPO, the biggest benefit is peace of mind — and CPO delivers a slightly higher degree.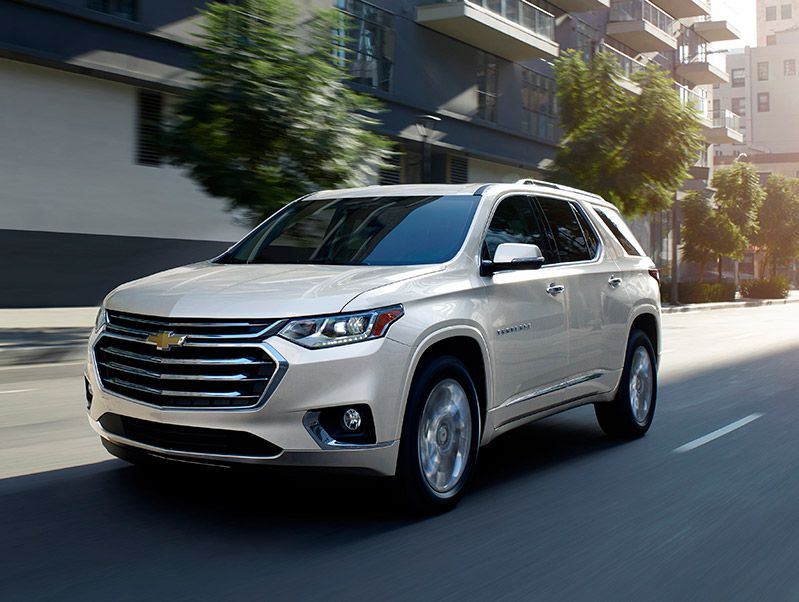 Photo by General Motors
Who should choose Dealer Certified?
Buyers who have a solid, longstanding relationship with their local dealer may do better with Dealer Certified than Manufacturer CPO or non-certified vehicles. Buyers who want the benefit of some certification, but want to save as much money as possible, should also consider Dealer Certified. And if you find the perfect car and it's being sold by anyone other than the same brand's dealership, Dealer Certified is your best option even if you'd have preferred Manufacturer CPO. 
Buyers who are savvy and mechanically inclined enough to do a solid pre-purchase inspection can do well with Dealer Certified, too. If your dealer is willing to allow you to bring the used car to an independent mechanic for an inspection, that is great, too. Buyers should ask dealers for a VIN report like Carfax for an official vehicle history, or pay for one themselves before committing to a purchase.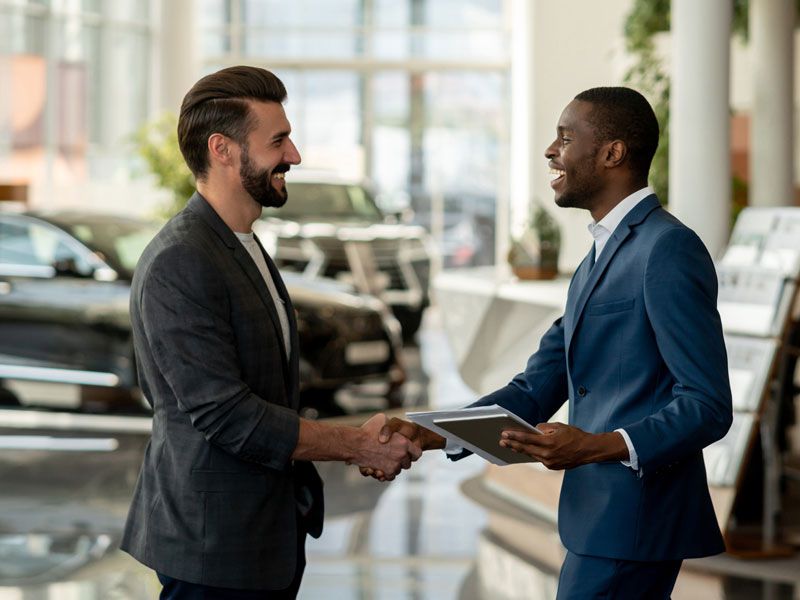 Photo by iStock Photo
Who should choose Manufacturer CPO?
Buyers who have no confidence in their automotive knowledge or mechanical savvy can get great peace of mind from a Manufacturer CPO vehicle. The car-buying process can be very stressful, especially when the vehicle in question was previously owned. Manufacturer CPO vehicles can represent a savings over new vehicle purchase, and you could wind up with more features on your used car than you could afford on a new car.
Be careful to consider all of the variables, though, especially if you choose to finance a CPO purchase. Used vehicle purchases generally require a higher interest rate, so your bottom line cost can be higher than expected. Don't make the mistake of paying more for a CPO vehicle than you could for the same car brand-new.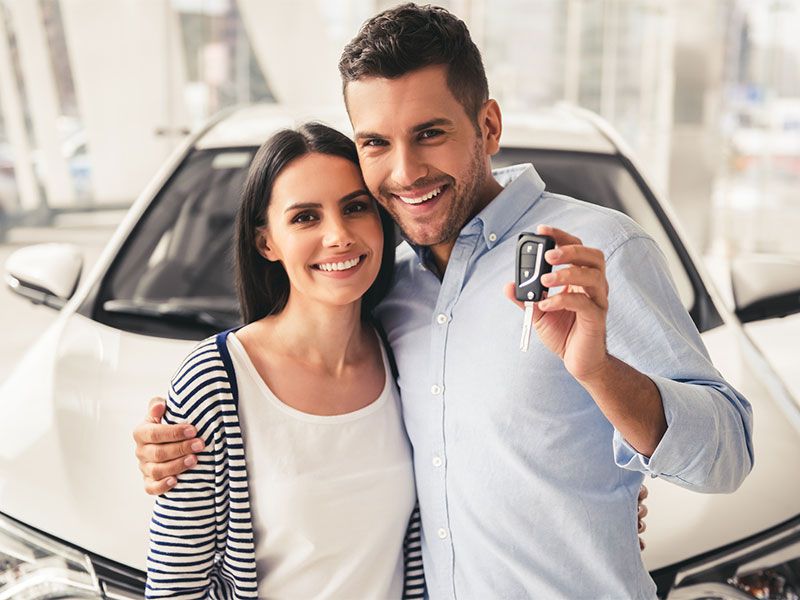 Photo by iStock Photo
Other Options
Private-party transactions are generally the least expensive when it comes to used cars. Of course, there are risks involved, and few guarantees beyond a handshake. But there's also a middle ground.
When you buy a used car at a dealership, you will usually find a selection of vehicles that don't carry a Dealer Certified or Manufacturer's CPO designation. Some perfectly fine vehicles simply don't qualify for these programs, either because of high mileage, some accident damage that has been repaired, or cross-branding on a franchise lot. That doesn't mean that they're not solid used cars that are worth buying — it just means that you have to rely on your own judgment more heavily to evaluate them. The benefit may be a great price on a used car; the risk may be increased repair or maintenance costs down the road.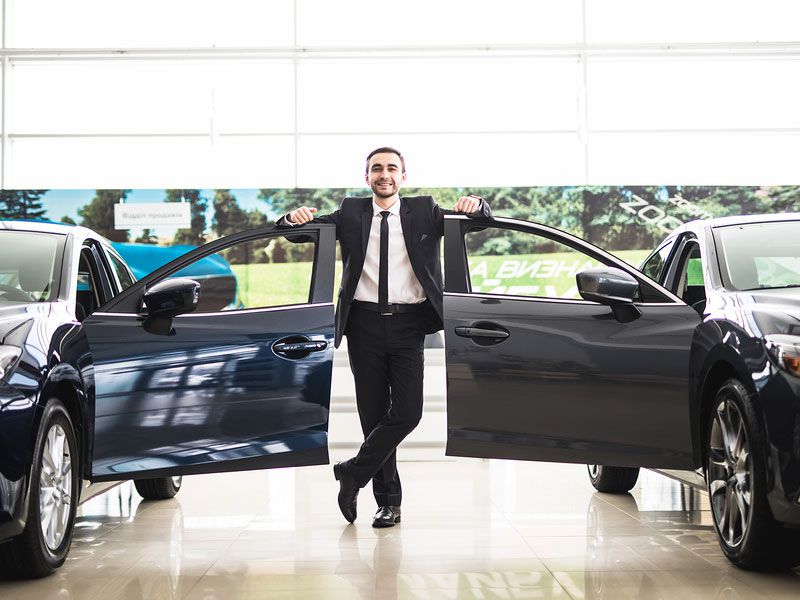 Photo by Bigstock
Recommendations
Peace of mind doesn't come cheaply. Every buyer must decide how much it's worth to them.
Manufacturer CPO programs offer the most peace of mind; Dealer Certified programs offer less; private-party transactions offer the least. Do your homework, and balance your budget with your comfort level, and always conduct a thorough pre-purchase inspection before buying a used car.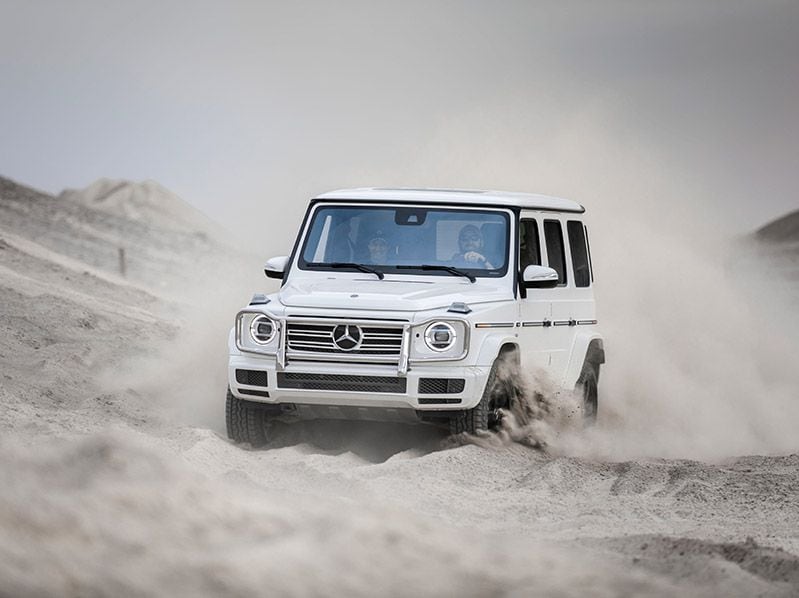 Photo by Mercedes-Benz