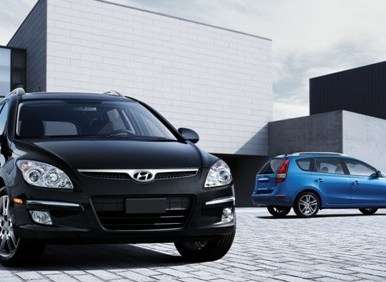 Wagons haven't been completely obliterated by the SUV and minivan onslaught, you just have to squint a little harder to pick them out from the crowd. Then there are crossovers - vehicles which in many ways resemble the wagons of old either in terms of mission or practicality - which muddy the waters even further when attempting to do a legitimate comparison of these not-quite-forgotten family haulers.
Let's take a quick look at the 'new' wagons - eight family options that might not look like your grandfather's Vista Cruiser but which can still get the job done when push comes to shove.
01. 2012 Hyundai Elantra Touring
The 2012 Hyundai Elantra Touring is a perfect example of the marriage between compact hatchback design and long-roof wagon sensibility. The Hyundai Elantra Touring doesn't share the same platform as the most recent version of the Elantra sedan, but it does offer 65 cubic feet of total cargo space, 31-mpg on the highway and 23-mpg in city driving from its 138 horsepower, 2.0-liter four-cylinder engine, and a very affordable purchase price. The Elantra Touring is also well equipped for its class, following the Korean car company's practice of loading its vehicles with a long list of standard gear.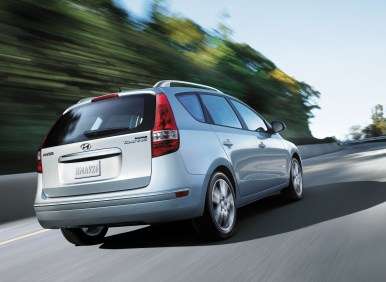 02. 2012 Volkswagen Jetta SportWagen
The 2012 Volkswagen Jetta SportWagen bundles up the Jetta sedan's fun-to-drive character and gives it a heaping helping of utility thanks to the vehicle's extended cargo compartment that offers an SUV-beating 66.9 cubic feet of total space (with the rear seats folded forward). The Volkswagen Jetta SportWagen also stands out from the crowd thanks to the availability of the TDI model, which comes with a 140 horsepower, 2.0-liter turbodiesel four-cylinder engine. This unit returns impressive fuel mileage: 30-mpg in stop and go driving and 42-mpg on the highway when equipped with the vehicle's standard six-speed manual transmission.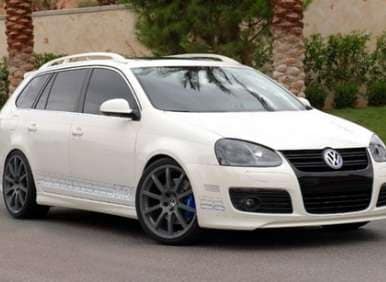 03. 2012 Dodge Caliber
The 2012 Dodge Caliber borrows much of its design language from the crossover playbook, but the compact hatchback's tall ride height and arching roof can't completely disguise its wagon roots. The Dodge Caliber is big inside, with 47.4 cubic feet of cargo space on offer as well as an available refrigerated compartment for storing snacks and speakers that flip down from the rear tailgate in order to liven up a picnic or party. The Caliber's four-cylinder engine generates a respectable 158 horsepower, and fuel mileage for the vehicle checks in at 24-mpg in the city and 32-mpg on the highway.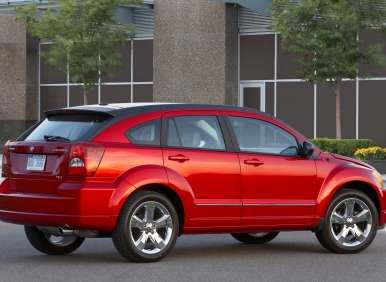 04. 2011 Chevrolet HHR Panel
The 2011 Chevrolet HHR Panel is a throwback wagon not just in terms of style, but also function. The Chevrolet HHR Panel is built to resemble the late 40s / early 50s sedan delivery vehicles that used to ply American roads, and its windowless (behind the front seats) design makes it a practical choice for small business owners who need to carry a decent amount of cargo (up to 63 cubic feet) but who don't want the expense of operating a full-size truck. A choice of either a 155 or 172 horsepower four-cylinder engine is offered with the wagon, and both engines return the same 22-mpg city and 30-mpg highway fuel economy rating. The HHR Panel is set to be discontinued this year, but there are still a number of examples available on lots across the country.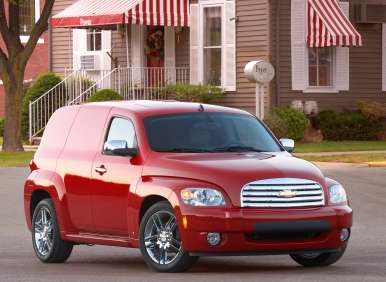 05. 2012 Honda Fit
We know what you're thinking - the 2012 Honda Fit isn't really a wagon at all. To be fair, the Honda Fit represents the evolution of what wagons became: they either got big (SUVs) or small (hatchbacks like the Fit). The compact Honda is more wagon-like than most of its diminutive hatch competitors thanks to the eyebrow-raising amount of interior volume that it has to offer: 57.3 cubic feet in total. The Fit also enjoys the 'Magic' seat feature that makes it simple and easy to configure the vehicle's interior to accommodate unusually large objects, and its thrifty, 117 horsepower four-cylinder engine delivers up to 27-mpg in city mileage and 35-mpg during highway cruising.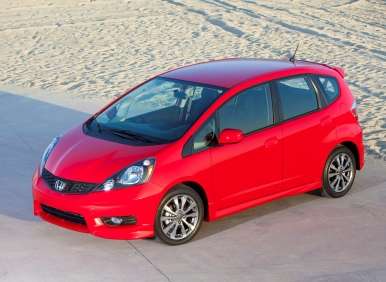 06. 2012 Kia Soul
The 2012 Kia Soul is another non-traditional wagon that lures the compact crowd in with its fun attitude and affordable pricing. The Kia Soul is very much a box on wheels, and its 53 cubic feet of total cargo space and roomy passenger accommodations are made possible in part by its square dimensions and high roofline. The Soul is motivated by one of two four-cylinder engines (producing 138 horsepower and 164 horsepower, respectively), and fuel mileage for the small wagon tops out at 27-mpg in stop and go driving and 35-mpg on the highway.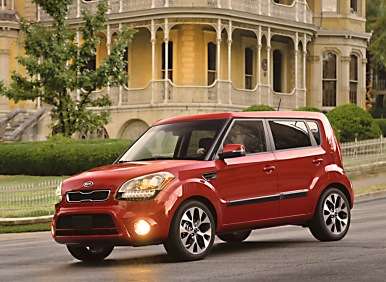 07. 2012 Cadillac CTS Sport Wagon
The 2012 Cadillac CTS Sport Wagon is not only the luxury brand's first ever family hauler, but it's also one of the best-performing vehicles on this list. The Cadillac CTS Sport Wagon delivers serious thrills when ordered with its available 318 horsepower, 3.6-liter V-6 engine and optional Summer Tire Performance package, but it maintains the same plush premium features and 58 cubic feet of cargo room (with the rear row folded forward) as other editions of the automobile. The CTS Sport Wagon, which can also be had with all-wheel drive, provides fuel economy of 18-mpg city and 26-mpg highway.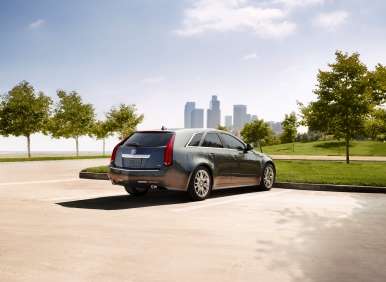 08. 2011 Volvo V50
The 2011 Volvo V50 demonstrates why the Swedish brand has earned such a solid reputation for building practical, stylish and comfortable wagons. The Volvo V50's near-luxury status is evident in its interior trim and optional features, and the availability of all-wheel drive makes it surefooted in the wet and the dry. The wagon boasts more total cargo space than the larger Cadillac - 63 cubic feet - and it also comes with a 227 horsepower, turbocharged five-cylinder engine that is good for fuel economy figures of 21-mpg around town and 30-mpg on the highway.