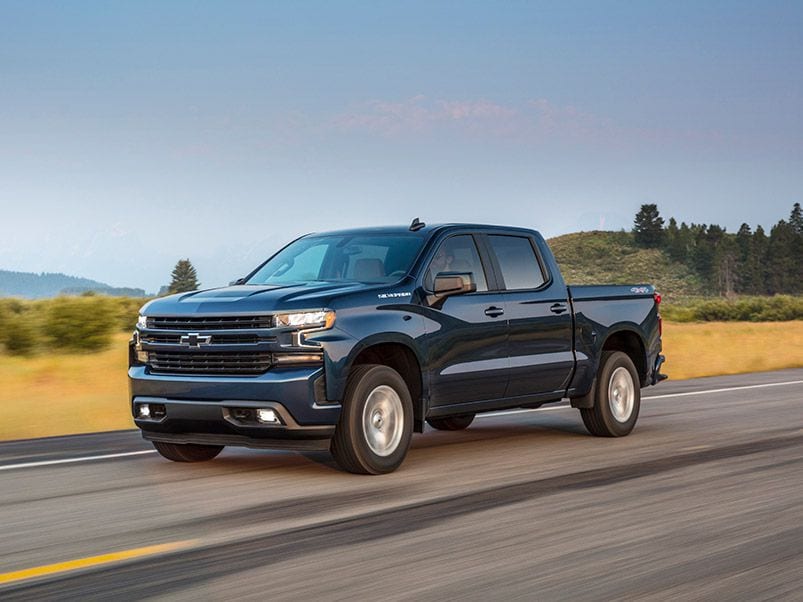 2019 Chevrolet Silverado RST profile driving ・ Photo by General Motors
Choosing the best between a naturally aspirated V6 and a turbocharged 4-cylinder engine is a common debate — since so many vehicles have switched from the former to the latter in recent years. You can now get a turbocharged four-cylinder powerplant in full-size pickups, like the Chevrolet Silverado, and in high-performance muscle cars, including the Ford Mustang. Even the ultra-tough 2019 Jeep Wrangler currently touts one of these small-but-mighty turbo motors.
Of course, this isn't a popularity contest. So we dug deep into the data to see if the increasing number of small turbos is really providing the combination of power and fuel-economy benefits they're supposed to have compared to their V6 counterparts. We go beyond output and efficiency to consider factors like price, reliability, and towing power. Overall, which is best — a V6 engine or a 4-cylinder turbo engine? 
How Turbocharged Engines Work
Let's begin by talking about how a turbocharger works. In a typical naturally aspirated gas engine, power is made in a four-stroke cycle. First, the piston in each engine cylinder moves down, drawing in the fuel and air. Second, the piston then moves back up, compressing the mixture against the top of the cylinder, where the spark plug is. The spark plug fires, igniting the fuel/air mix, and that small explosion drives the piston downward in the third stroke. Finally, the piston slides up again to push out waste gases into the exhaust system.
But with a turbo, those exhaust gases are routed so they spin a small turbine fan that's mounted near the engine. That spinning turbine is used to force more fresh air into the engine cylinders, which helps create a bigger "explosion" of power.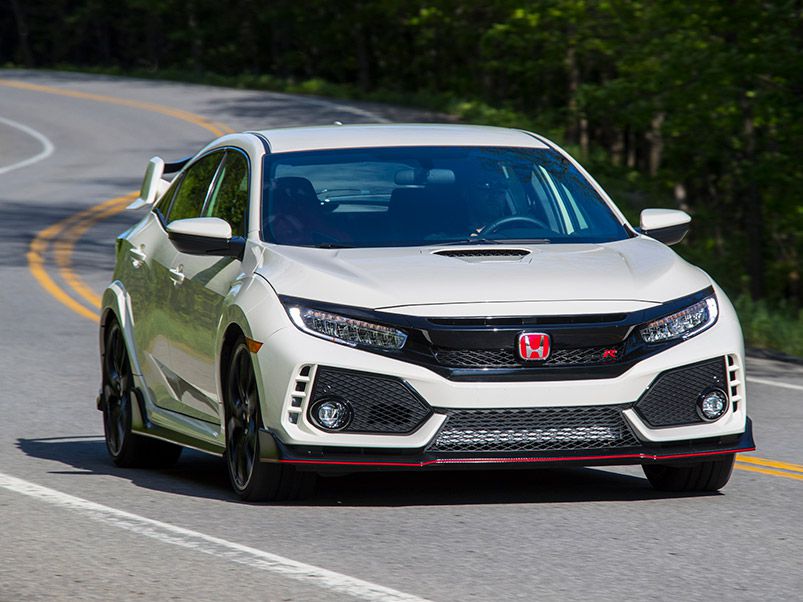 Photo by Honda
Power
Instead of using physics to theoretically compare the power potential of V6 engines vs. turbocharged 4-cylinder engines, we'll stick to real-world applications. The 2020 Nissan 370Z shows the kind of oomph you can get from a modern naturally aspirated V6. The "Z car" zooms around with a 3.7-liter V6 that makes up to 350 horsepower and 276 pound-feet of torque.
Yet there are at least two four-cylinder turbos that can top that mark. The Porsche 718 Cayman GTS — and its convertible counterpart, the Boxster — rely on a 2.5-liter unit with 365 horsepower and 309 pound-feet of torque. Meanwhile, the 2019 Mercedes-Benz AMG CLA 45 four-door coupe features a 2.0-liter engine that kicks out 375 horsepower and 350 pound-feet of torque. The bottom line is that turbocharged four-cylinder engines currently serve up more power. 
Turbo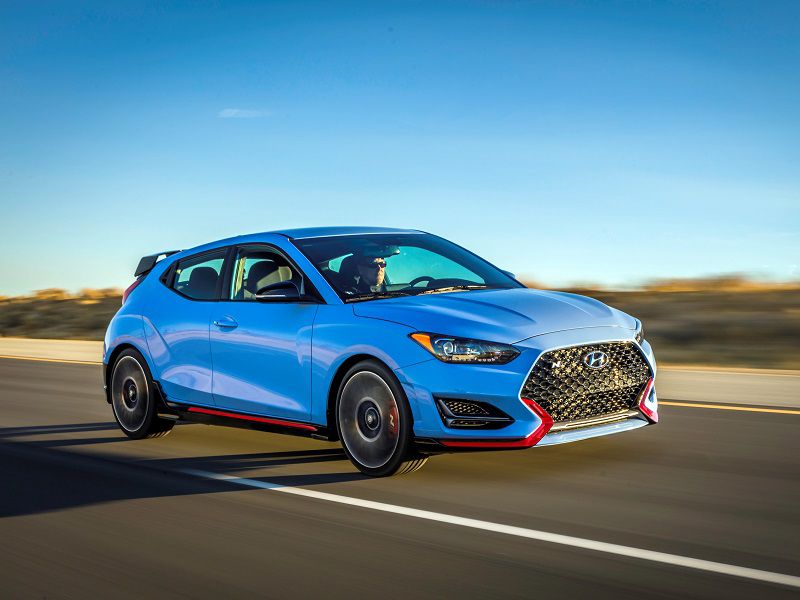 Photo by Hyundai
Power From the Same Lineup
Although today's turbocharged four-cylinder engines do offer more absolute power than naturally aspirated V6s, the situation is usually different when you analyze powerplants in the same car lineup. In the rare occasions when a given vehicle offers both types of engines, the V6 tends to lead the way, at least for horsepower. That's probably to keep in line with customer expectations that engines with more displacement are more powerful.
Consider the 2019 Chevrolet Camaro. The standard model gets a 2.0-liter turbocharged four-cylinder engine that produces 275 horsepower. The Camaro's optional naturally aspirated 3.6-liter V6 can turn loose 335 horses, which represents a jump of more than 22 percent. However, it's the smaller engine that still delivers a bit more torque even in these situations: 295 pound-feet to the 284 in the V6.
V6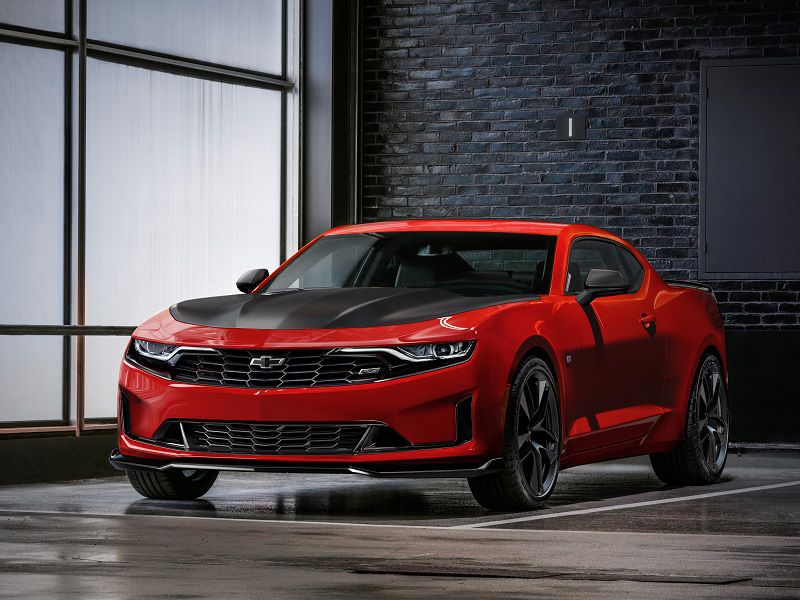 Photo by General Motors
Full-Size Towing
The 2019 Chevrolet Silverado is currently the only full-size pickup available with a turbocharged four-cylinder engine. It's a 2.7-liter that provides 310 horsepower, 348 pound-feet of torque, and a maximum trailer limit of 7,000 pounds — which isn't that much for the segment.
In fact, the Silverado's standard naturally aspirated V6 actually enables a higher tow rating with less output. This V6 engine is good for 285 horsepower and 305 pound-feet of torque, and the Silverado can leverage that output to tow up to 7,900 pounds when properly equipped. The difference comes from the increased cooling requirements for the turbo engine. The extra strain of towing more than 3.5 tons would put the turbo engine at risk of overheating. So if you're focused on maximizing your pulling power in a full-size pickup, we recommend the V6 engine over the 4-cylinder turbo engine.
V6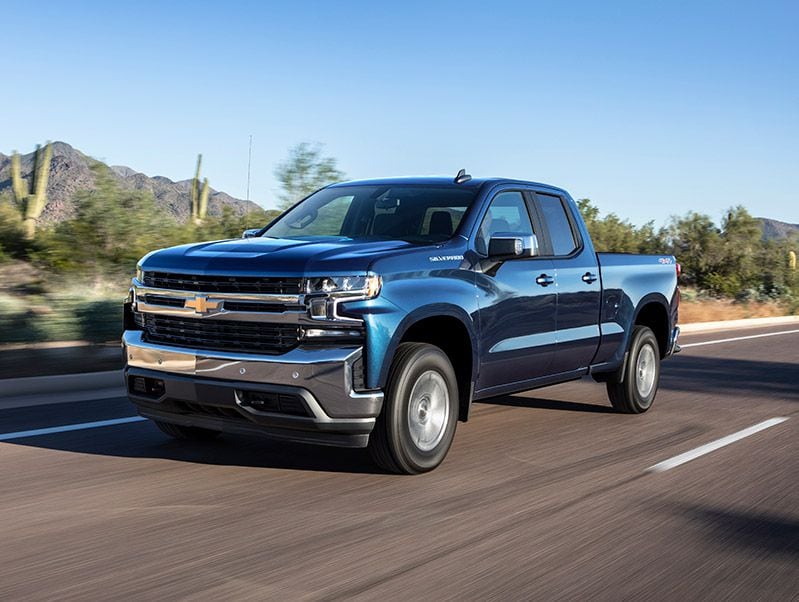 Photo by General Motors
Mid-Size Towing
Things are much the same in the mid-size pickup segment as in the full-size class. Again, you've got just a single four-cylinder turbo, and again, the truck with that powerplant can't tow as much as the leading pickup with a naturally aspirated V6.
The competition is a lot closer, though. The all-new 2019 Ford Ranger has a standard turbocharged four-cylinder engine that can kick out 270 horsepower and 310 pound-feet of torque. It's enough output to tow up to 7,500 pounds. This compares to the also all-new 2019 Jeep Gladiator that can handle up to 7,650 pounds thanks to a 3.6-liter V6 with 285 horsepower and 260 pound-feet of torque. The twist here? We're only counting gasoline engines. GM's Chevrolet Colorado and GMC Canyon are able to tow up to 7,700 pounds with a 2.8-liter four-cylinder turbodiesel engine.
V6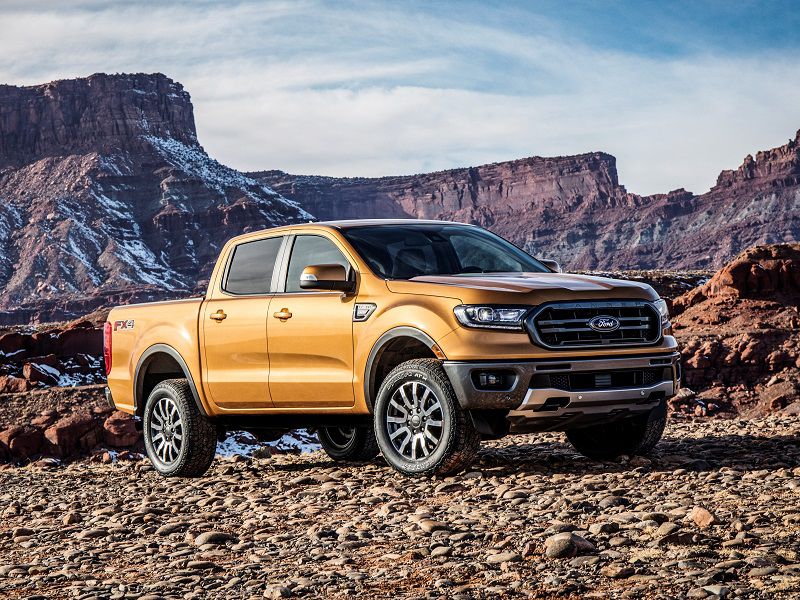 Photo by Ford
Fuel Economy
The main reason for the rise of turbocharged four-cylinder engines has to do with their impact on fuel-economy ratings. Because the turbocharger has to be spinning at quite a high speed to boost engine power, it only kicks in when you floor the accelerator. That makes more exhaust gas, which is what turns the turbo's fan.
In normal driving, when you're not counting on the turbocharger for extra power, the four-cylinder turbo engine essentially operates like a non-turbo engine — with the same sort of EPA ratings. Look at the Honda Accord sedan. The range-topping 2019 model carries a 2.0-liter four-cylinder turbo engine that earns EPA ratings of 23 mpg city/34 mpg highway/27 mpg combined. The comparable model from the past generation, with a 3.5-liter naturally aspirated V6, is rated at 21 mpg city/33 mpg highway/25 mpg combined. Further, that 2 mpg advantage in combined fuel economy for the turbo is complemented by a torque advantage of 21 pound-feet. In other words, even when you're looking at engines with comparable output levels, the four-cylinder turbo is generally more economical.
Turbo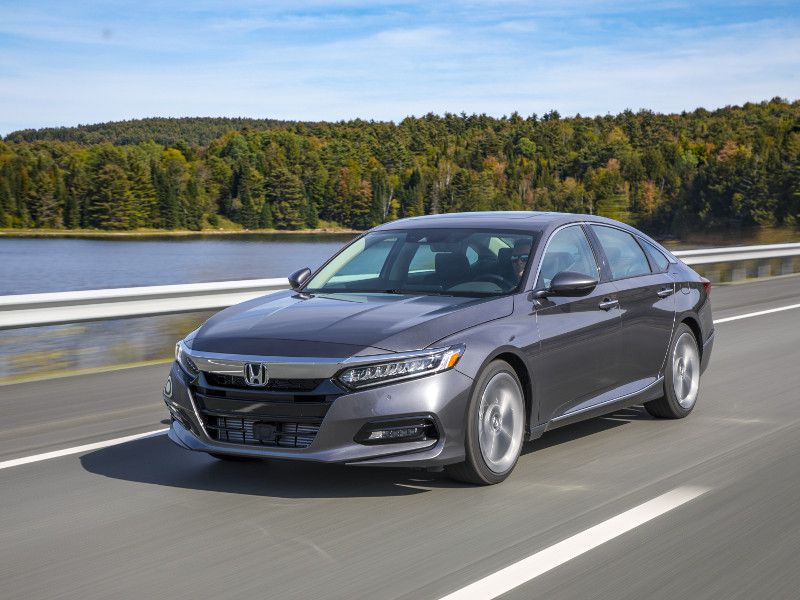 Photo by Honda
Reliability
Automakers also turned to turbos during the fuel shortages of the 1970s, and those engines quickly earned a poor reputation for reliability. What you have to remember today is that it wasn't the concept that was a problem, it was the technology.
True, some folks will still stay away from modern turbocharged engines simply because there are more parts, which means there are more potential things that can break. There are also third-party dependability studies that indicate recent turbos from some automakers have been less reliable than the same company's non-turbo powerplants. Yet other turbo engines have proven more reliable in the same comparison. So we're going to call this category a tie. Our advice: Don't avoid turbocharged four-cylinder engines, but do your homework when researching specific cars with turbos.
Tie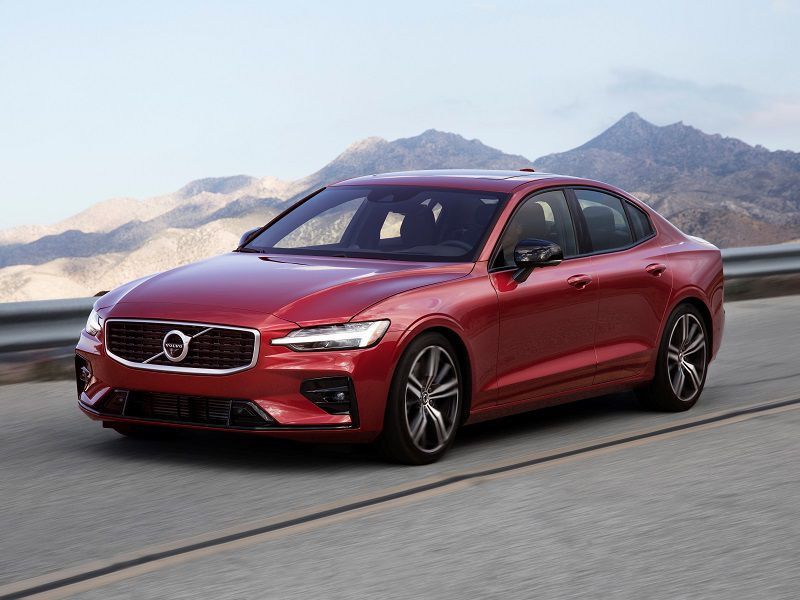 Photo by Volvo
Overall
The two-way nature of turbocharged engines gives them a unique benefit over naturally aspirated powerplants. With a turbo, you see impressive fuel-economy ratings in your daily driving — and then when you feel the need for speed, you can push the pedal to the metal for a significant boost in power.
The flipside to this is that the more you actually use the turbocharger, the lower the fuel-economy benefit becomes. Nor are turbo-four engines of today designed with maximum towing appeal in mind. There also may be lingering concerns over the added complexity that turbochargers introduce to the engine bay. Minor expenses can be higher, too, since turbo engines often run hot enough to require more frequent oil and spark-plug changes. In the end, those details don't take away from our conclusion: Comparing naturally aspirated V6 engines to turbocharged 4-cylinder engines, the turbos are better for most drivers. 
Turbo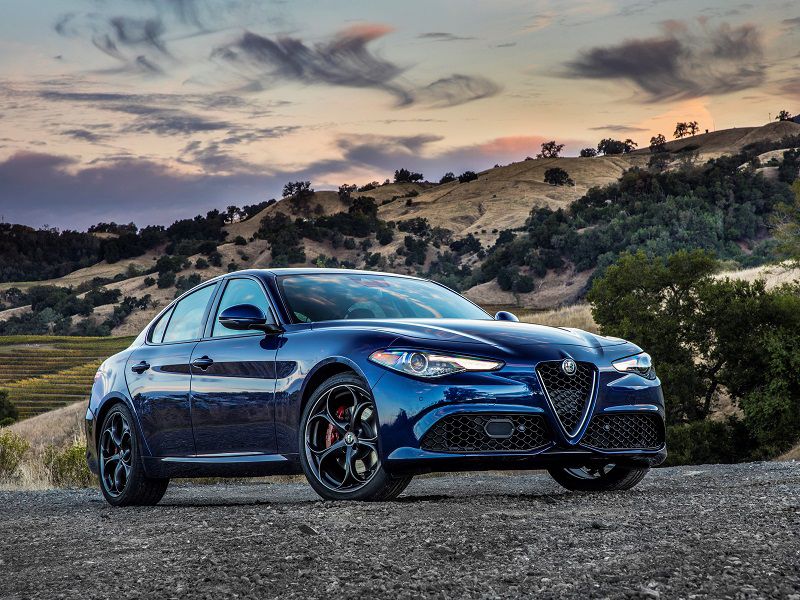 Photo by Fiat Chrysler Automobiles