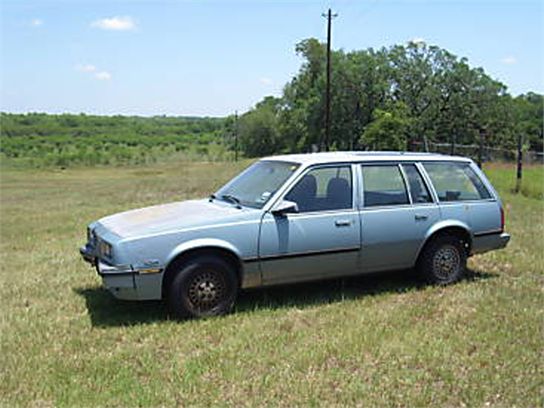 Now that Cash for Clunkers legislation has been passed by Congress and awaits the President's signature, many are discovering they don't have a vehicle that qualifies. Take, for instance, this 1986 Chevrolet Cavalier Wagon. It sure looks and smells like a clunker, but at a stellar 25 mpg combined it wouldn't qualify for a voucher. A new bumper and some fresh quarts of oil maybe, but not a Cash for Clunkers voucher. Anyone in a situation like this that was counting on a voucher to help them afford a new vehicle might want to consider going the used car route. For an explanation of Cash for Clunkers, see our Cash for Clunkers Buying Guide.
Page 2
To offer a glance at how buying used stacks up against buying new with a Cash for Clunkers voucher, we called our friends at Enterprise Car Sales and asked them for a list of their 10 most popular used cars. We then compared each of these 10 cars to the entry-level price (with a voucher) on their new car counterpart. We chose Enterprise because their data was national, their pricing consistent (formulaic and no-haggle), and most of their used selection is late model, offering a more level comparison to a new vehicle purchase. One should also note that July 1st - July 4th, Enterprise is offering Kelley Blue Book® Trade-in Value on your vehicle plus an additional $700 (July 5 - 31, the offer changes to plus $500, which should at least soften the disappointment if your current vehicle won't qualify for a Cash for Clunkers voucher when the legislation becomes law. Finally, we also looked at the trade-ins on each used vehicle and fittingly, almost none of them would qualify for a Cash for Clunkers voucher.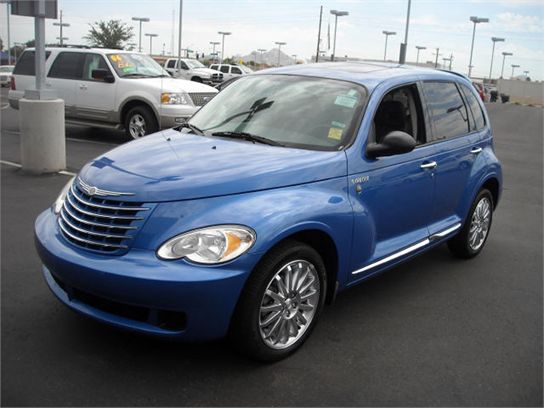 Page 3
Base MSRP-$3,500 voucher$15,120
We were kind of surprised by the high average used price of a Nissan Altima, but since there is a wide band of options, engines, and packages for the Altima, we'll assume the price we're looking encompasses higher-content cars than the base model.
1999 Toyota Camry 2003 Nissan Altima 1999 Nissan Altima 2001 Volkswagen Jetta 2001 Pontiact Grand Am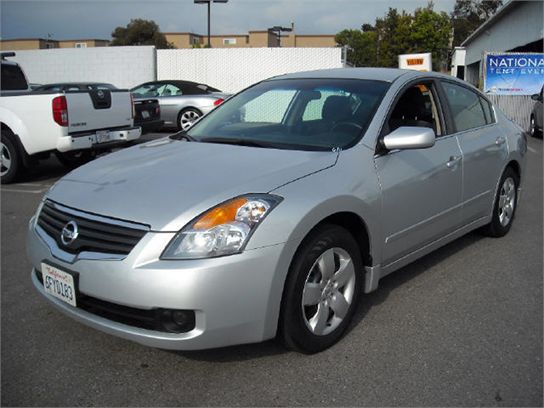 Page 4
Base MSRP-$3,500 voucher$16,400
The Malibu was redesigned from the ground up in 2008, so this isn't really a fair comparison, though it's worth noting that a 2009 Chevrolet Malibu with a voucher is not far off from what you can find on the used lot with a 2008, so you might as well go new.
2001 Chevrolet Malibu 2000 Chevrolet Malibu 1997 Oldsmobile Achieva 1999 Chevrolet Malibu 1996 Buick Regal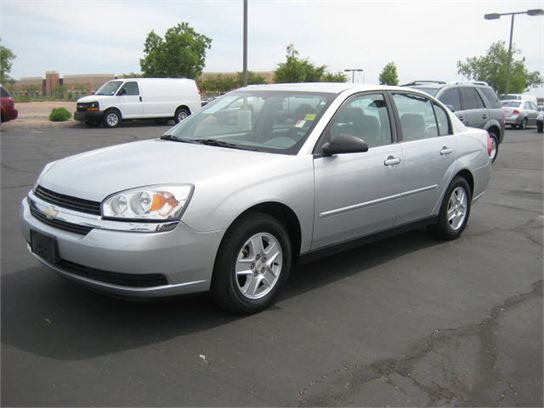 Page 5
Base MSRP-$3,500 voucher$22,495
Like the Malibu,this isn't really a fair comparison, as the 2010 Ford Taurus blows away the 2007 Ford Taurus, and even if you can't afford the new Ford Taurus, we wouldn't endorse buying the old one.
2000 Ford Taurus 1999 Ford Taurus 2001 Ford Taurus 1998 Ford Taurus 1996 Ford Taurus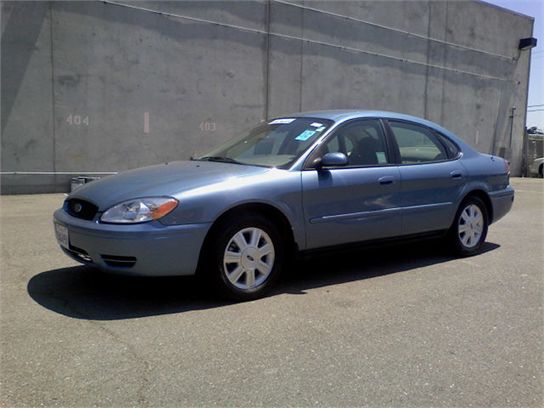 Page 5
Base MSRP-$3,500 voucher10,910
If you can find an XFE model of the Chevrolet Cobalt, it qualifies for a $4,500 voucher, which means you could get a new one for about the same price you'd buy one used.
1995 Chevrolet Cavalier 1996 Chevrolet Cavalier 1997 Chevrolet Cavalier 1999 Chevrolet Cavalier 2001 Chevrolet Cavalier
Page 6
Base MSRP (not voucher qualifying)$22,520
We'd be even more apt to buy this vehicle used as 2008 is when this Dodge Grand Caravan last saw a major redesign, including its highly-touted Swivel N Go seating, and again, this vehicle is not getting a ride on the Government voucher express train to new car savings, so go used.
2005 Dodge Grand Caravan 2002 Dodge Grand Caravan 2001 Chrysler Town & Country 2000 Dodge Grand Caravan 2002 Ford Windstar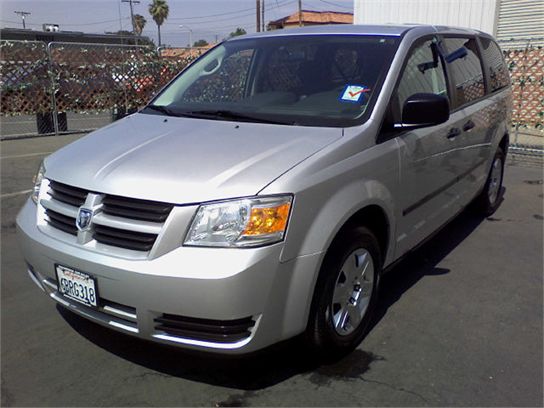 Page 7
Base MSRP-$3,500 voucher17,415
Even a voucher doesn't help avenge the depreciation on this vehicle. If you must, go used.
2001 Ford Focus 2002 Chrysler PT Cruiser 1998 Pontiac Grand Prix 2003 Ford Taurus 2002 Jeep Liberty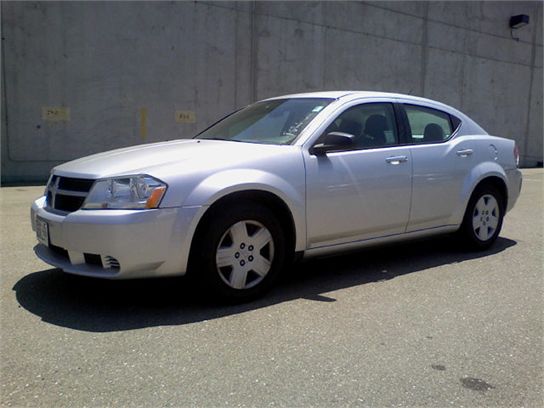 Page 8
Base MSRP-$3,500 voucher14,170
Here is a good case where it might not make sense to buy used if your trade-in qualified for a voucher. Consider too that Hyundai's industry leading warranty is non-transferable to a used car buyer.
2005 Chevrolet Malibu 2002 Ford Taurus 2001 Dodge Intrepid 1996 Ford Taurus 1999 Ford Windstar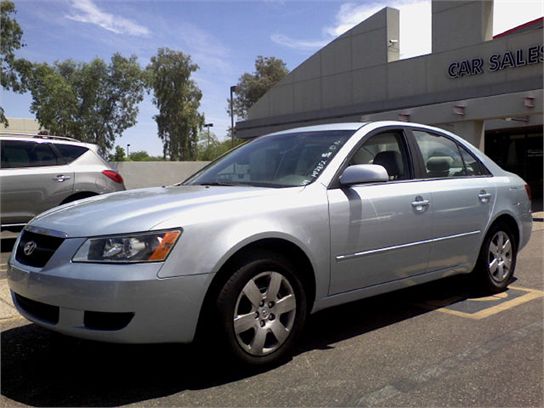 Page 9
Base MSRP-$4,500 voucher$11,470
Oddly, the EPA classifies the Chrysler PT Cruiser as an SUV, and with a combined 23 mpg, this all but guarantees you'd get the full $4,500 voucher, which makes for an attractive new car purchase.
1993 Ford Escort 2003 Chrysler PT Cruiser 1996 Buick Regal 1999 Mercury Cougar 1994 Toyota Camry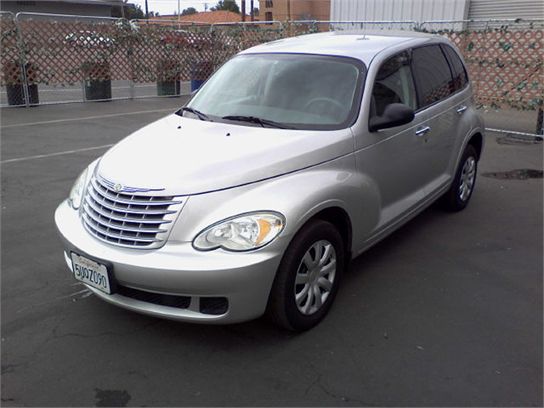 Page 10
Base MSRP-$3,500 voucher$18,475
Look hard enough and you can still find a brand-new 2008 Chevrolet Impala on dealer lots. These are voucher-qualifying, and with incentives might be as inexpensive as buying a used equivalent.
2003 Chevrolet Impala 2005 Chevrolet Impala 2001 Ford Taurus 2004 Chevrolet Impala 2002 Chevrolet Impala