The Honda Civic is one of the most popular vehicles in America, and here's why.

The economic doom-and-gloom keeps getting worse, which is why you want a time-tested, cost-effective car that doesn't skimp on style. Sounds like someone wants a Honda Civic. With a price tag starting at $15,305, there's a flavor of Civic out there with your name on it.
By: James Hamel
Page 2
The Honda Civic comes in both a coupe and a sedan. Really trying hard not to kill the planet? Check out the 2009 Honda Civic Hybrid ($23,650), which gets up to 45 miles per gallon on the highway. If sporty cars are your passion, slide behind the wheel of the Si Coupe ($21,905) with its 197-horsepower engine and sleek rear wing spoiler.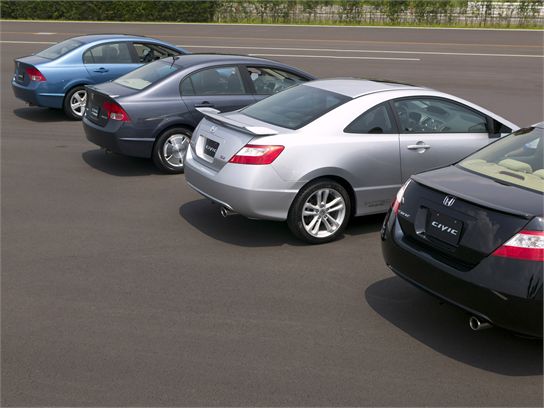 Page 3
Designed to have fewer moving parts (for extended durability) with the power of a 2.0 liter and the economy of a 1.6 liter, this engine puts out a stout 140 horsepower. Fuel economy is class leading with 25 mpg city/36 mpg highway.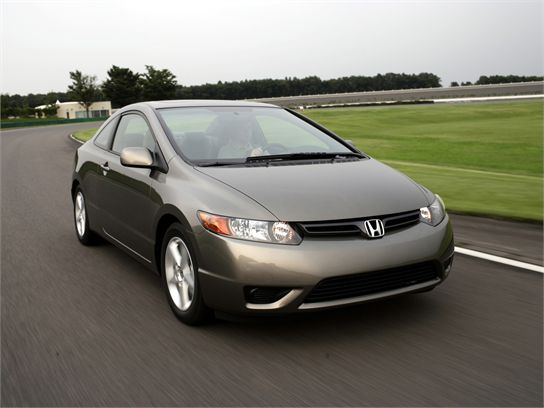 Page 4
Got a thing for leather upholstery? Want to "crank it up to 11"; do it with a state-of-the-art, built-in audio hard-drive system. Yes, that means you can finally ditch that ridiculous visor CD holder and leave your iPod at home. Perfect for that cross-country trip with your buddies.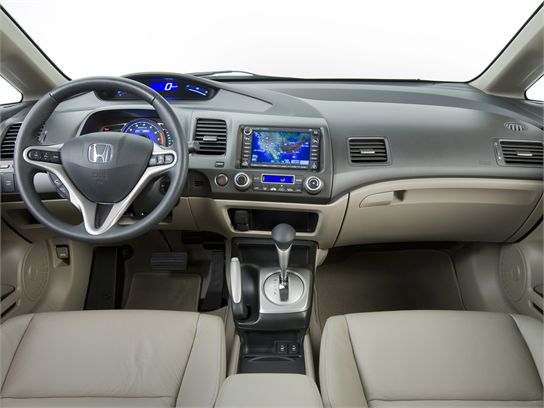 Page 5
Whether you take into account the resale value of a Civic or its legendary reliability, a 2009 Honda Civic will never disappoint. As previous owners have discovered, a pre-owned Civic is always in great demand. In these uncertain times, you won't find too many sure-thing investments like it.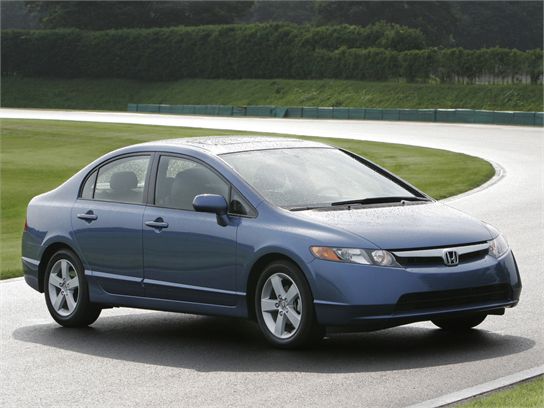 Page 6
The 2009 Honda Civic looks like something Darth Vader might take for a spin between the destruction of worlds. And yes, that's a good thing. Just imagine it, all the style and drama of the 2009 Civic, combined with its history of good economy and outstanding reliability.

Page 7
If the look of the 2009 Honda Civic isn't radical enough for you, you might find what you're looking for in the Scion xD (middle). This model somehow manages to keep its trademark boxy look while carrying its curves in all the right places. Looking for something a little more practical? The Ford Focus (left) is a stalwart of its class, and comes complete with tire-pressure monitoring system and six airbags. Finally, if you're looking for something that says a little more "midlife crisis" give the Chevrolet Cobalt Coupe SS (right) a go.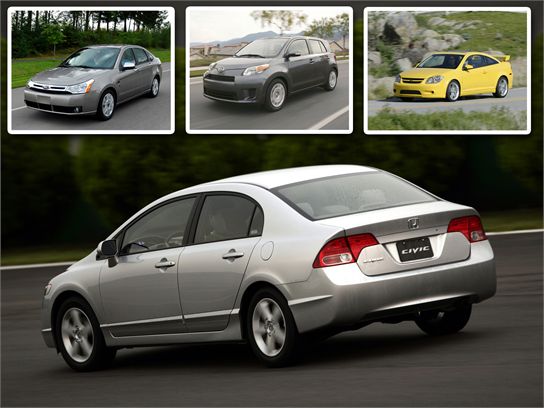 Page 8
America's in the midst of a deep recession. Even so, the need for a new family car is still pressing on folks who may be readying for a new arrival, or ready to move out of a smaller car into one that's more teen-friendly. Which family car is the best for you? Most likely, you're thinking of safety first, or maybe even a little more performance flair. A reliable history is important. And in financial times like these, your new vehicle has to be an outstanding deal.