Fall is a great time to buy a new car. The end of the year is fast approaching and 2010 models are increasingly hitting the dealer lots, prompting automakers to offer tempting incentives on 2009 models still in stock. For October, we found great incentives on ten vehicles that have everything from already-low MSRPs and excellent fuel economy to low insurance rates and thousands of dollars cash back. Even some 2010 models are already on sale. In some instances the incentive is listed as marketing support, which generally means the factory pays that money to the dealer if they sell a car. It's almost as good as cash in your pocket. If you know about this incentive, the dealer might be willing to give up most or even all of that money to sell the car. So check out our latest Top 10 Smart Deals to see if there's a great deal for a vehicle on your shopping list.
Photos courtesy of respective manufacturers
Page 2
$43,900 3.0-liter twin-turbodiesel inline-6 with 265 hp 23 city/36 hwy/27 cmb $4,500 marketing support 11/2/09
The BMW 3 Series was the recipient of the German automaker's first clean diesel for the U.S. market, and why not? The 3 Series is the best-selling luxury car here, blessed with the winning trifecta of luxury, style and performance. Those looking to top off that perfect trifecta with superb fuel economy can stop right here. The 335d Sedan may seem deficient in the horsepower department, but torque is a diesel's strong point and the 335d makes a whopping 425 lb-ft of it, making for excellent accleration. If you're looking for a quick and plush hybrid alternative, a hefty $4,500 in marketing support should power you out of your desk chair and into the nearest BMW dealership.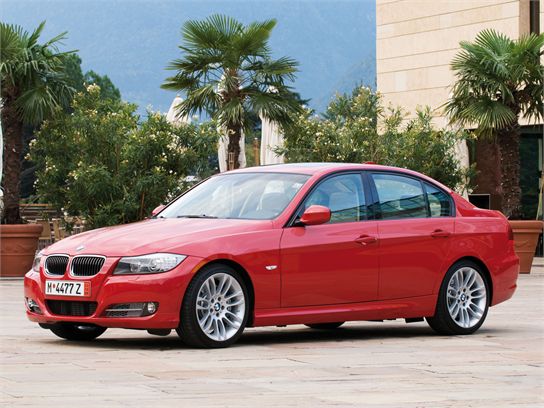 Page 2
$27,260 2.7-liter V-6 with 178 hp 18 city/26 hwy/21 cmb $1,000-$2,000 cash back 11/2/09
The rear-wheel drive Chrysler 300 needs no introduction – its bold looks and choice of four engines, including the Hemi, make it extremely popular. Due for a makeover in 2011, this year will be your last chance to get this generation of the 300. Chrysler is offering two cash-back deals: $1,000 cash to buyers who finance through them, with APRs that vary from 0%-5.9% based on the length of the loan; or $2,000 cash if you don't qualify for their financing or finance through a third party. Potential buyers would be wise to carefully calculate how much interest they'll be paying over time, if any, to determine which deal makes the most financial sense.

Page 2
$21,695 2.7-liter V-6 with 185 hp 18 city/24 hwy/20 cmb $2,500 cash back 11/2/09
The Hyundai Santa Fe is such a great value that this is the second month in a row it's made our Smart Deals list. Its quality interior and list of standard features such as alloy wheels, keyless entry, cruise control, and satellite radio put some competitors to shame. The options people want are all available, like third-row seats, rear climate controls, navigation, Bluetooth, and all-wheel drive. Its low price, IIHS 2009 Top Safety Pick status and 5-star frontal and side crash test ratings from NHTSA help keep its insurance rates so low that it made our list of the 20 cheapest new vehicles to insure. Throw an extra $2,500 cash back on the pile and the Santa Fe is a downright steal.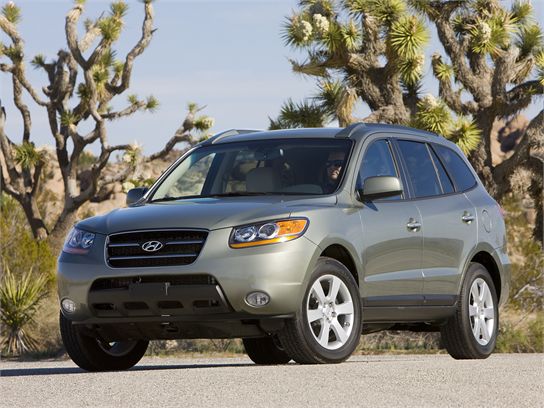 Page 2
$13,695 2.0-liter 4-cylinder with 156 hp 25 city/34 hwy/28 cmb 0% financing for 24-36 mo. 11/2/09
The Forte just debuted into the hotly competitive compact sedan market, and it's no ugly Betty. It's priced lower than established rivals and comes with Kia's 10-year/100,000-mile powertrain warranty. So you're already getting more for your money before you take into account the great fuel efficiency, large trunk, standard Bluetooth connectivity and four-speaker CD/MP3 audio system with USB and auxiliary audio jacks. Two different four-cylinder engines are offered with a variety of transmissions, one of which bumps fuel economy to 36 mpg hwy. With 0% financing on the sedan this early on, get a Forte now before everyone else discovers it.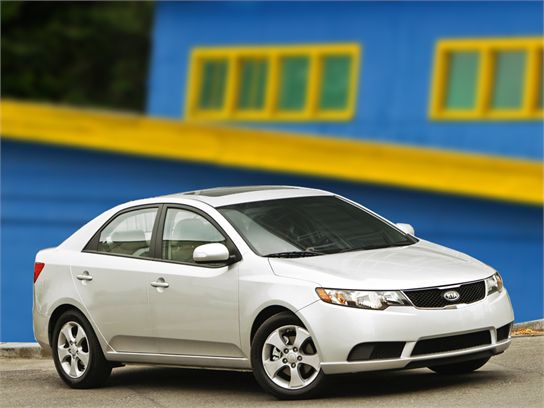 Page 2
$14,690 2.0-liter 4-cylinder with 148 hp 24 city/32 hwy/27 cmb $1,500 cash back 11/2/09
The '09 Mazda3 is being supplanted by an entirely new '10 model, but that doesn't make the old one any less fantastic. Since the 2010 Mazda3s are already on the lots, the 2009 might be a little tougher to find. True zoom-zoom handling, a choice of sedan or hatchback body styles, quality interiors and lots of standard equipment make it worth seeking out. Fans of more luxurious appointments won't be disappointed with options like heated leather seats, HID headlights, automatic climate control, a 7-speaker stereo and navigation. We expect you'll find Mazda salespeople ready to make you a great deal.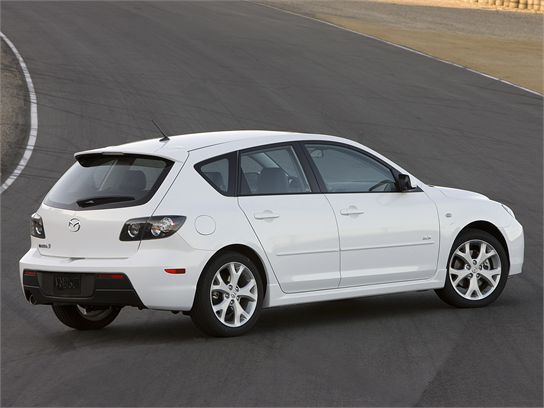 Page 2
$21,790 2.5-liter 4-cylinder with 171 hp 20 city/28 hwy/23 cmb $3,000 cash back 11/2/09
The Mazda Tribute is basically a rebadged clone of the Ford Escape, which also happens to be one of the 20 cheapest new vehicles to insure. Standard safety equipment is plentiful, and so are the highest crash safety ratings from the IIHS and NHTSA. The Tribute is either front-wheel drive or all-wheel drive and has decent cargo space, nice ride quality, and a good balance between power and fuel economy with both its 4-cylinder and V-6 options. It will change little for 2010, so $3,000 in cash is a pretty exceptional incentive. Mazda is also offering $4,000 cash back on the Tribute Hybrid, which gets up to 34 mpg in the city.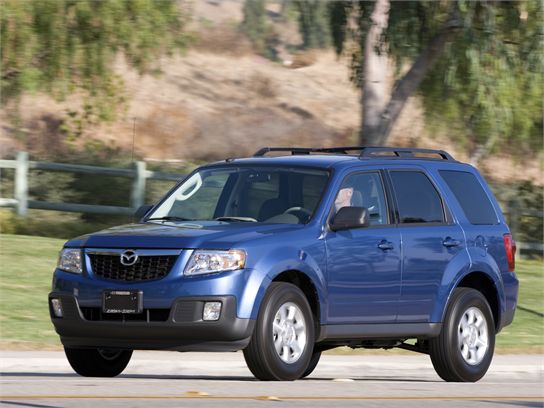 Page 2
$20,249 2.4-liter 4-cylinder with 162 hp 20 city/28 hwy/23 cmb $1,500 cash back or 0% APR financing 11/2/09
With striking style and a modern interior, the Eclipse almost looks like a concept car escaped from an auto show. It's more for the crowd who wants to be seen rather than speed, and there's nothing wrong with that. The hatchback design and folding 50/50-split rear seats make the Eclipse practical for everyday transportation. Models with the 4-cylinder come with plenty of standard equipment, like 17-inch alloy wheels and a 6-speaker MP3/CD audio system, while the punchy V-6 model with 265 hp gets 18-inch alloys, HID headlights, a rear spoiler, and bigger rear brakes, among other things.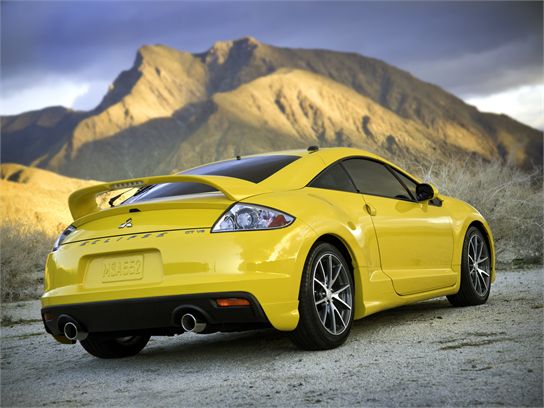 Page 2
$20,220 2.5-liter 4-cylinder with 170 hp 22 city/27 hwy/24 cmb $1,250 cash back 11/2/09
Some consider the Rogue to be a miniature Murano, but the Rogue offers a more car-like driving experience better suited to city driving and commuting. It's available in front-wheel drive or all-wheel drive, and its 4-cylinder engine mated to Nissan's continuously variable transmission (CVT) returns pretty good gas mileage either way. Large storage compartments, an under-floor organizer and fold-flat rear seats make room to haul plenty of gear. A quality interior, smooth ride, array of available equipment and high crash test safety ratings make the Rogue an appealing buy; $1,250 cash back makes it even more so.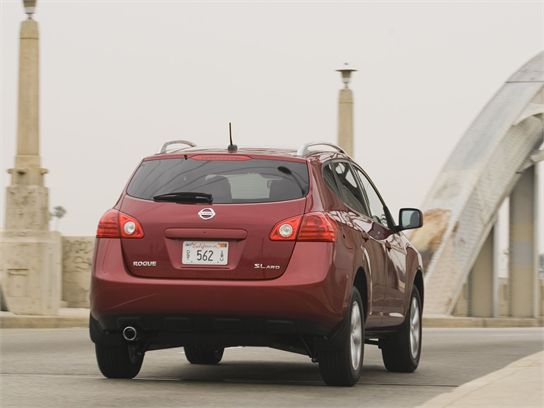 Page 2
$30,625 3.6-liter V-6 with 281 hp 17 city/24 hwy/19 cmb $3,000 marketing support 11/2/09
It's a sad time for die-hard Saturn fans, as the end of the line is here and 2009 models will be the last of them. Don't sit home and cry, though – go out and buy one. GM's $3,000 in marketing support to Saturn dealers could help you nab a sweet deal on this full-size crossover suv. Whatever you need to haul, the Outlook can probably handle it with room for eight people, 117 cubic feet of cavernous cargo space with all rear seats folded and a 4,500-lb. towing capacity. It's agile considering its size, and offers a better ride than truck-based alternatives like the Chevy Tahoe. Plus, it's cheap to insure.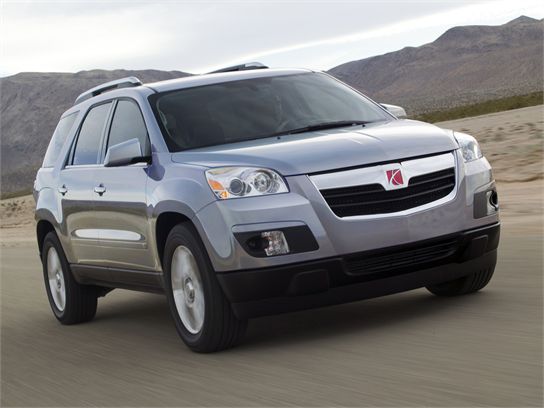 Page 2
$29,995 3.6-liter flat-6 with 256 hp 16 city/21 hwy/18 cmb $3,000 cash back 11/2/09
Yet another one of the top 20 cheapest new cars to insure is being offered with a big $3,000 cash incentive this month. This incentive, combined with strong body construction, the highest crash safety ratings and full-time all-wheel drive make the Subaru Tribeca an appealing choice for families in areas subject to inclement weather. Its smaller stature makes it quick and maneuverable, but the back seat is more comfortable for those who are kid-sized.