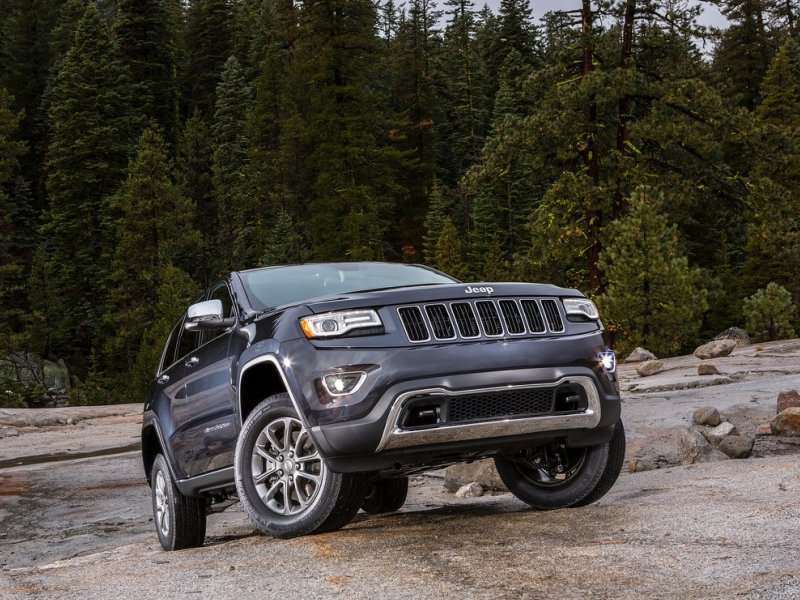 The mid-size SUV segment is one of the most competitive when it comes to people-moving options, which means that new vehicle shoppers frequently find themselves doing mid-size SUV comparisons. With so much choice available - and so many different configurations of each sport utility vehicle that can be ordered - it's not always easy to know which model best suits your particular needs. We've put together a quick comparison of 10 of the leading choices across the entry-level, off-road, and luxury classes, putting them head-to-head in order to give you a better idea of what you are up against when trying to decide on your next family hauler. Let's take a look at our top 10 face-off mid-size SUV comparison.
1) 2015 Toyota Highlander vs. 2015 Ford Explorer
The 2015 Toyota Highlander is a conservatively-styled, eight-passenger mid-size SUV that offers good comfort in its first two rows of accommodations, but less-than-adult-friendly room in the back seat. Total cargo space is good for the class, checking in at just a tick over 83.7 cubic feet, and occupants will enjoy the vehicle's well-designed interior trim and controls (especially the sliding and reclining second row bench). Under the hood, the Toyota Highlander offers the choice of either a 185-horsepower, 2.7-liter four-cylinder engine or a 270-horsepower, 3.5-liter V-6. Fuel economy is within a couple of miles per gallon when comparing the two mills, with the base engine pulling ahead with its rating of 20 mpg city and 25 mpg highway. All-wheel drive is optional with the V-6 version of the Highlander.
The 2015 Ford Explorer is a more aggressive looking mid-size crossover that seats seven passengers. Like the Highlander, its third row is not as spacious as one would like for taller individuals on long trips, and it also loses a couple cubic feet of total cargo space to its competitor. Where the Ford Explorer really shines is in the availability of high tech equipment (such as MyFord Touch, SYNC, and a number of advanced safety features), and the number of drivetrain options. Two EcoBoost turbocharged engines are available - one a 2.0-liter, 240-horsepower four-cylinder and one a 3.5-liter V-6 that generates 365 horses in the Explorer Sport - in addition to the vehicle's 290-horsepower base V-6. The four-cylinder EcoBoost motor returns fuel mileage of 20 mpg city and 28 mpg highway, and all but the efficiency-oriented EcoBoost unit can be matched with all-wheel drive.
Winner: The 2015 Ford Explorer has more to offer families, thanks to its greater range of personalities, its longer list of available gear, and the fuel economy of its powerful but frugal four-cylinder EcoBoost engine. The Toyota Highlander is bigger inside, but falls just a little short in other key areas.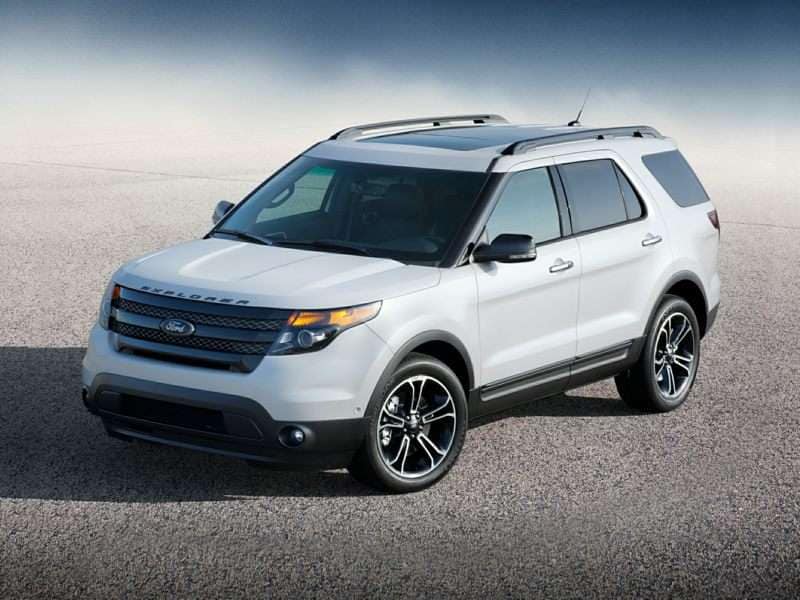 Photo by Ford
2) 2015 Hyundai Santa Fe vs. 2015 Mazda CX-9
The 2015 Hyundai Santa Fe features a stylish and well-appointed interior that offers seating for seven passengers, and up to 80 cubic feet of cargo space. It is, in fact, the Santa Fe's interior that helps this mid-size SUV feel a lot more premium than its price point would convey, although the exterior also features fresh, attractive styling. The 2015 Santa Fe is offered in a couple trim levels, but all versions of the 2015 Santa Fe are equipped with a 290-horsepower, 3.3-liter V-6 engine capable of generating 252 lb-ft of torque. Fuel economy is rated at 18 mpg city and 25 mpg highway when found in front-wheel drive trim, thanks in part to its six-speed automatic transmission. Opting for all-wheel drive sacrifices only a single highway mpg to the standard front-wheel drive system.
The 2015 Mazda CX-9 offers a different personality for family shoppers, in that its well-tuned chassis gives it the kind of handling prowess one simply doesn't expect from such a large vehicle. Seven-passenger seating - including a reclining and sliding second row, and an easy-to-get-to third row - is standard, and 101 cubic feet of cargo space is also along for the ride. Base models are well equipped, and spending more on the Grand Touring trim includes niceties such as HID headlights and a power liftgate to go with its leather seats. All versions of the Mazda CX-9 are outfitted with a 273-horsepower, 3.7-liter V-6 that can also be counted on to provide 270 lb-ft of twist. Fuel economy for the CX-9 is listed at 17 mpg around town and 24 mpg during highway cruising, with numbers slightly lower for those models equipped with all-wheel drive.
Winner: The 2015 Mazda CX-9 provides compelling competition and a much more impressive cargo area, but the 2015 Hyundai Santa Fe edges out a win in terms of both power and fuel economy.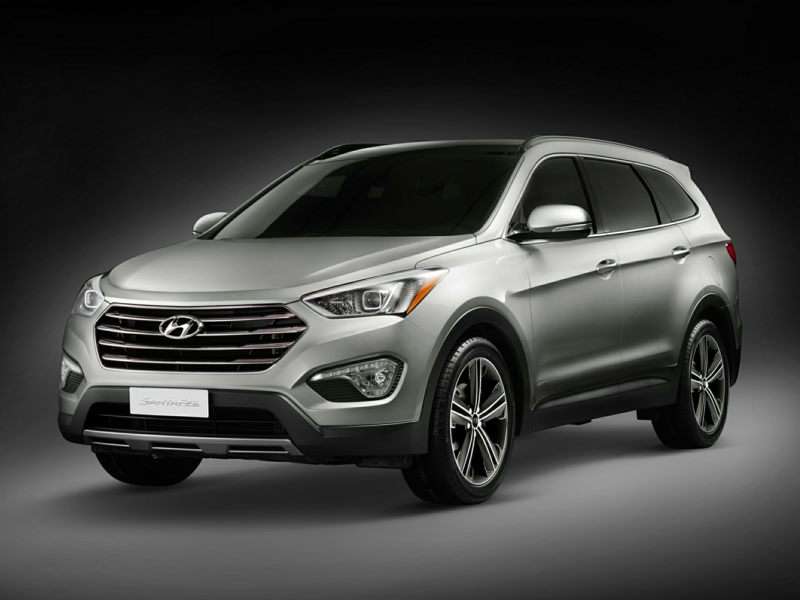 3) 2015 Toyota 4Runner TRD Pro vs. 2015 Jeep Wrangler Unlimited
Now that Toyota's sent the FJ Cruiser packing, the 4Runner TRD Pro takes its place as the brand's most capable off-road SUV. This beefed-up version of Toyota's 4Runner joins the ranks of Toyota's most powerful pickups, and borrows plenty of inspiration from the brand's trucking heritage. The TRD Pro equipment package makes the already strong 4Runner a legitimate off-road contender in addition to its ample room for up to seven passengers, and up to 89 cubic feet of cargo space. The 2015 Toyota 4Runner TRD Pro is powered by a 4.0-liter V-6 engine that yields 270 horsepower and gas mileage of 17 mpg city and 21 mpg highway.
The 2015 Jeep Wrangler Unlimited is the stretched four-door edition of the off-road icon, and the vehicle boasts genuine real-world practicality in addition to its all-terrain credentials. The Jeep Wrangler Unlimited features five passenger seating, as well as 86 cubic feet of total cargo space. Interior amenities are a bit bare, but access to two low-range four-wheel drive systems, including the rock-crawling Rubicon model's setup, adds to the vehicle's excellent ground clearance, approach and departure angles, and rugged construction. A 3.6-liter V-6 delivers 285 horsepower along with fuel economy of 17 mpg city and 21 mpg highway.
Winner:  These two SUVs offer similar capabilities but have a few key differences. The Jeep Wrangler Unlimited's removable top is a strong point in its favor, but the Toyota 4Runner's extra passenger capacity gives it the win.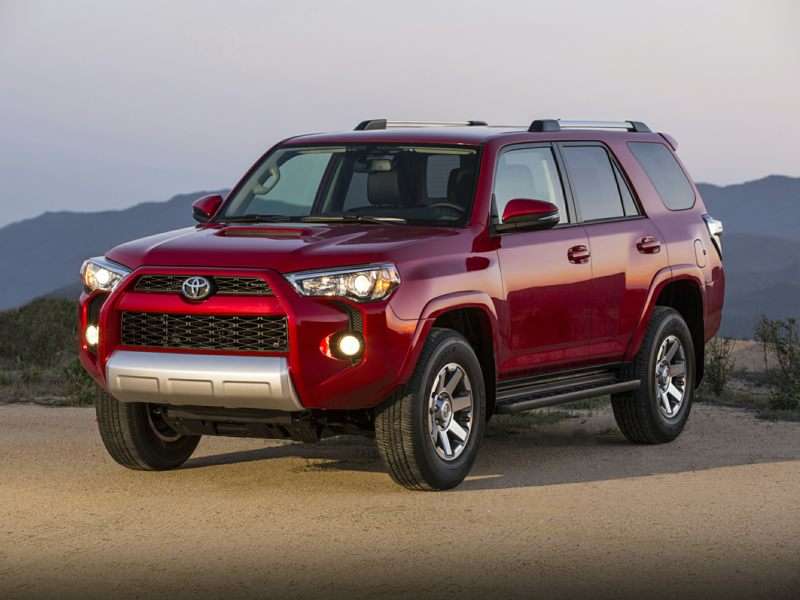 4) 2015 Lincoln MKX vs. 2015 Cadillac SRX
The 2015 Lincoln MKX is a five-passenger luxury SUV that blends elegant and eye-catching styling with a bevy of gadgets and gizmos. The Lincoln MKX can be ordered with the MyLincoln Touch system, automatic windshield wipers, a navigation system with digital music storage, a blind spot warning system, adaptive cruise control, a heated steering wheel, and heated leather seats. It also features a 305-horsepower, 3.7-liter V-6 that sips fuel at the rate of 19 mpg city and 26 mpg highway when not yoked to its optional all-wheel drive system. Cargo space with the back seat folded forward is a good 69 cubic feet in total.
The 2015 Cadillac SRX is the MKX's cross-town competitor, and although its rear row is a bit tight for taller passengers due to its plunging roofline, the vehicle can haul five occupants or up to 61 cubic feet of gear in style. The Cadillac CUE vehicle interface adds a touch of sophistication to an otherwise comfortable cabin. Like the Lincoln, the Cadillac SRX can be had with an array of cutting-edge safety features like land departure warning and collision alert, but it goes one further with the safety alert seat that uses seat vibration as a complement to flashing lights to indicate a potential hazard. A 3.6-liter V-6 is included with the Cadillac SUV, and it offers 308 horsepower to go with its optional all-wheel drive and its fuel mileage rating of 17 mpg in stop and go driving and 24 mpg on the highway.
Winner: We're calling this one a draw. Both of these vehicles do exactly what they set out to - provide ultra-comfortable daily transportation for growing families - and their specs and feature sets are so close that picking a winner boils down largely to personal preference.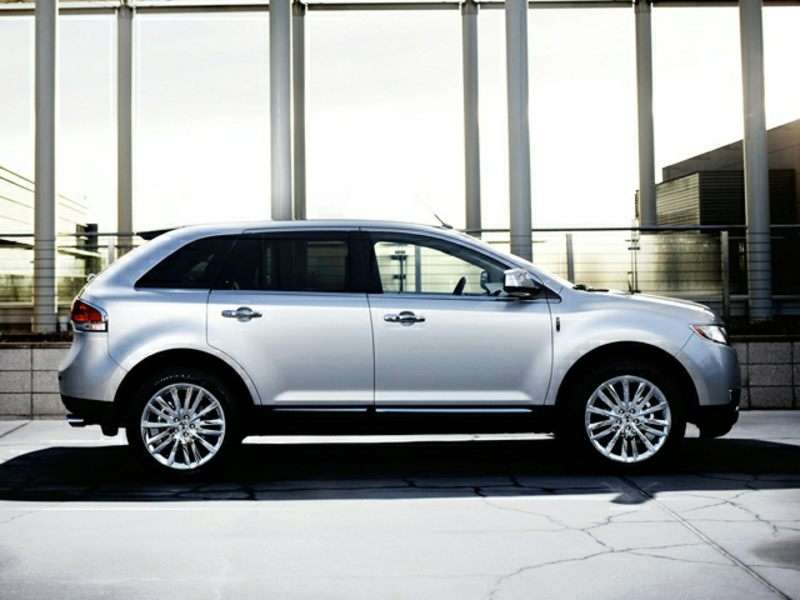 5) 2015 Jeep Grand Cherokee vs. 2015 Land Rover LR4
The 2014 Jeep Grand Cherokee has been given an important refresh that pushes it into the near-luxury ranks.  In fact, it's safe to say that the Jeep Grand Cherokee's Summit trim level, which retails for just under $50,000, is very much a match in terms of features and refinement for more expensive premium SUVs.  2014 also brings a new eight-speed automatic transmission to the table, as well as the option of a turbodiesel engine (3.0-liter V-6 offering 240 horsepower and 410 lb-ft of torque) to go with the Grand Cherokee's 290 horsepower, 3.6-liter V-6 and its 360 horsepower, 5.7-liter V-8.  That diesel unit offers 21-mpg in city driving and almost 30-mpg on the highway, and the Jeep comes with the choice of three different four-wheel drive systems and a heaping helping of off-road capability.  Five passenger seating and 68.3 cubic feet of total cargo space round out the Grand Cherokee's package.
The 2013 Land Rover LR4 starts at around the same MSRP as the Grand Cherokee finishes, but the two models have a lot in common.  Specifically, the Land Rover LR4 bundles luxury and comfort with excellent all-terrain skill, thanks to its full-time four-wheel drive system.  90 cubic feet of cargo dwarfs that offered by the Jeep, and for those with small children the LR4 can be equipped with a third row of seating that squeezes in behind the roomy middle bench.  A 375 horsepower, 5.0-liter V-8 is included free of charge with the Land Rover LR4, and it delivers fuel mileage of 12-mpg city and 17-mpg highway.  The LR4 can also tow 7,700 lbs, which is 500 lbs more than the Jeep.
Winner:  We're giving this one to the 2014 Jeep Grand Cherokee.  Is it unfair to compare a 2014 model to a 2013?  We don't think so, especially given the price chasm between these vehicles when fully-kitted out.  The Land Rover LR4 is a great luxury SUV, and the option of a third row is nice, but it's lost some ground to the designers at Jeep as they continue to push into the premium space with an efficient, and versatile all-around contender.  It's also behind the curve when it comes to fuel mileage, desperately needing a six-cylinder option to balance out its eight-cylinder unit.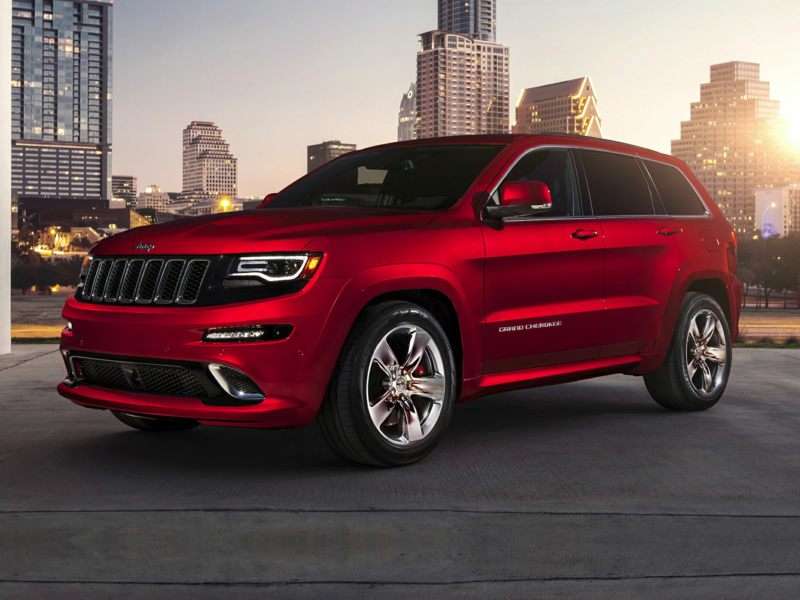 Photo by Jeep