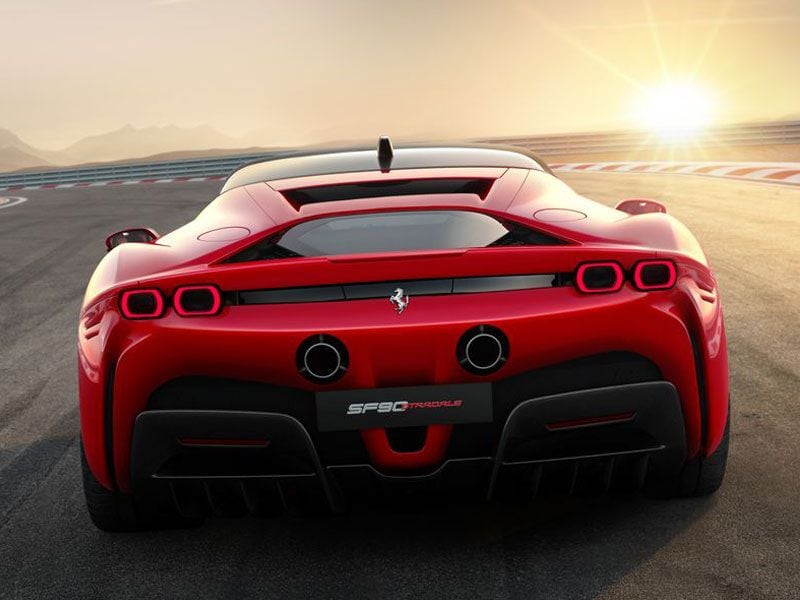 ferrari sf90 stradale rear view ・ Photo by Ferrari
Most of us will never own an exotic car, but we're glad they exist. They're works of art and feats of engineering at the same time, shining examples of human excellence. For the lucky exceptions, there's a wide array of choices from America to China — where the Polestar 1 is made in a brand-new facility — by way of Europe's finest marques.
To qualify as one of our top 10 exotic cars, a contender has to be exclusive, extravagant, exhilarating, expensive, exceptional, and extraordinary. At this level, we would also expect it to be extremely fast. Let's explore what it takes to be exotic.
2020 Aston Martin DBS Superleggera
As if Aston Martin cars weren't exotic enough, here comes the DBS Superleggera ("super light" in Italian). It has that name because the body uses a lot of carbon fiber in its construction. It's stronger than steel but a fraction of the weight, and it's an exotic material itself.
A twin-turbocharged 5.2-liter V12 engine puts the Aston into the level of astonishing, making a fierce 715 horsepower and 633 lb-ft of torque. Paired with such a light body, the acceleration (and the accompanying sound) is wonderful: 3.4 seconds from standstill to 60 mph and a top speed of 200 mph. Costing more than $300,000 (the Volante convertible version is around $330,00), the DBS Superleggera pushes Aston Martin higher into the exotic stratosphere.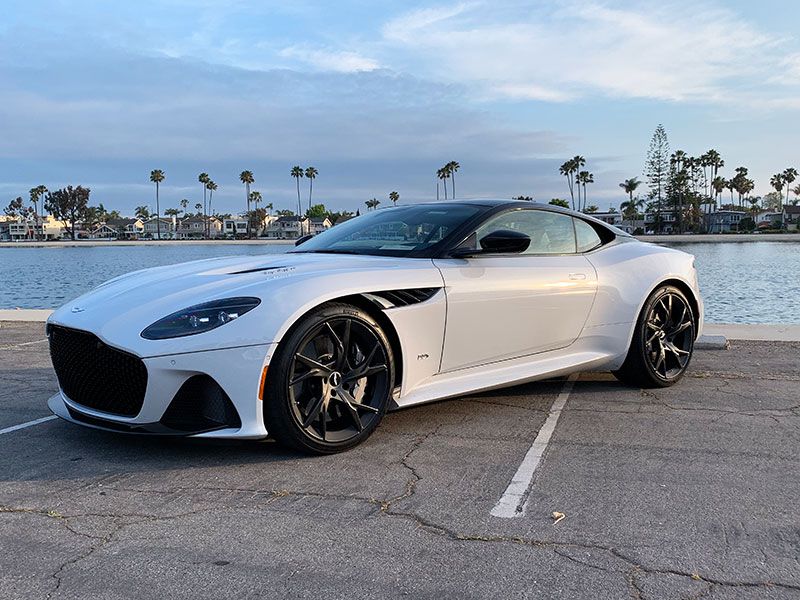 Photo by Carrie Kim
2020 Audi RS6 Avant
There's a good reason why there's an Audi among our top 10 exotic cars. This particular version of Audi's mid-size executive car is a wagon, which automatically makes it unusual (Avant is the company's name for wagon) and therefore an expedient exotic.
This wagon has been through the RS process, meaning no other variant of the A6 Avant range is more powerful or better equipped to exploit and contain that power. It enjoys 591 hp and 590 lb-ft of torque from a twin-turbocharged 4.0-liter V8, running from zero to 60 mph in 3.6 seconds (only 0.2 of a second slower than the DBS Superleggera). It's going to cost around $114,000 when it goes on sale in 2020.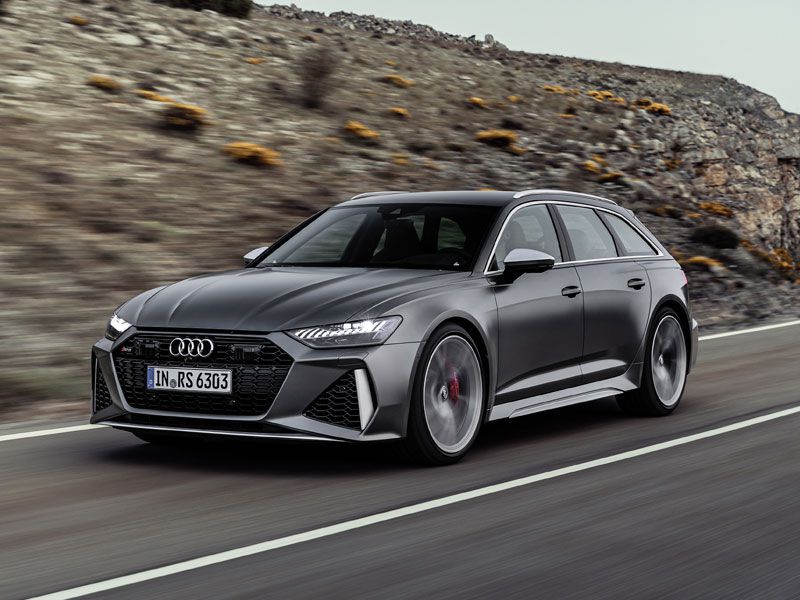 Photo by Audi
2020 Bentley Continental GT V8
Can a car be exotic and magnificent at the same time? We're inclined to say yes, especially when the car in question is a Bentley. The Continental GT coupe is especially newsworthy now that a V8 version has joined the range. There's a 12-cylinder variant that would qualify as exotic, but the slightly lighter weight of the V8 over the nose brings more nimbleness, a different kind of driving experience.
Anyway, 542 hp is surely enough for most people, while there are other touches to justify throwing down at least $200,000. These include the exquisite hand-crafted cabin with a rotating three-sided display that features the infotainment interface, a trio of gauges, or a wooden face to match the rest of the dash.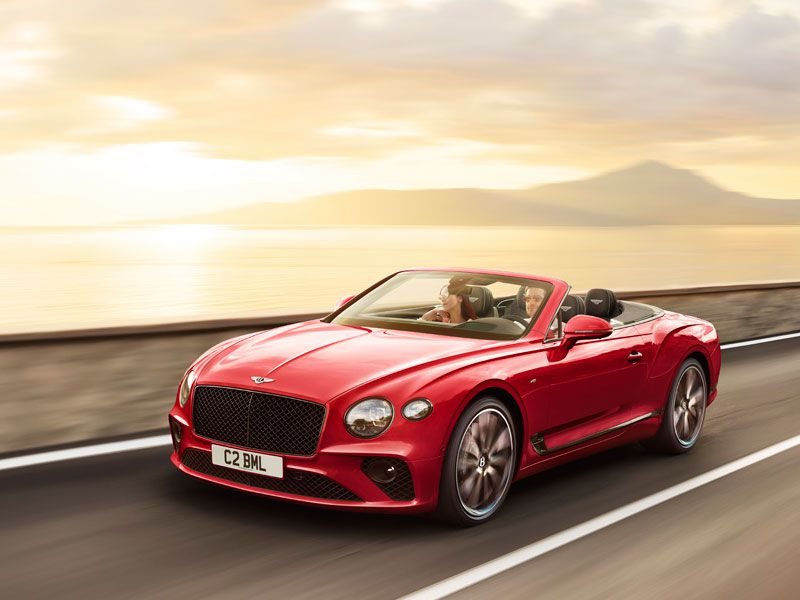 Photo by Bentley
2020 Bugatti Chiron Super Sport 300+
The Chiron is the most exotic and extreme of our top 10 exotic cars. At a price in the region of $3.9 million, it's the most powerful and fastest production car in existence. The reason why this version of the Bugatti Chiron is called 300+ is that it can reach an insane 304.8 mph.
This is achieved with a quadruple-turbocharged W16 engine (think of it as two V8 engines joined by a common crankshaft), which is also the most cylinders of any production car. The amount of power generated is similarly excessive: 1,578 hp. One visual difference between this model and the regular 261-mph Chiron is that the tail is extended slightly for optimum aerodynamics. Only 30 examples will be made.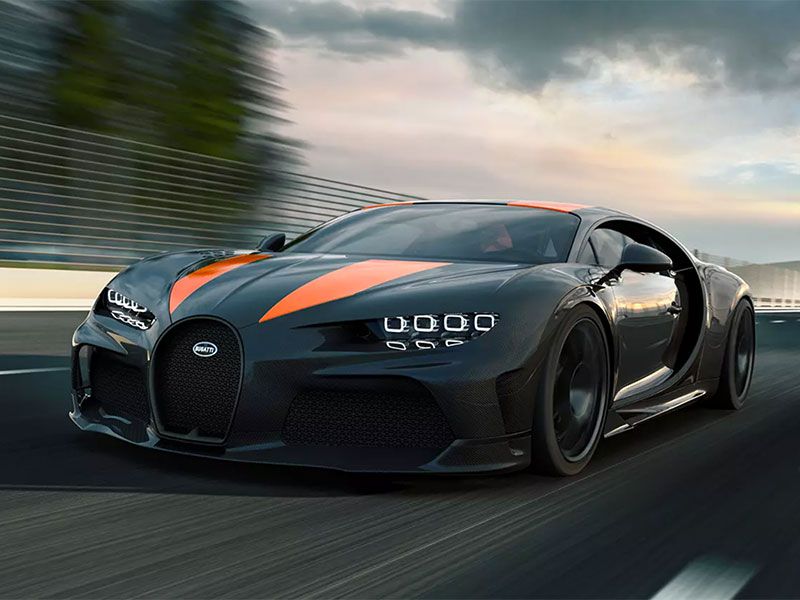 Photo by Bugatti
2020 Ferrari SF90 Stradale
This car is so new, the paint isn't quite dry. For anyone who isn't into Formula One — a form of motorsport where Ferrari has an illustrious pedigree — F1 cars use turbocharged hybrid drivetrains. Some of that expertise has migrated to this road car, a plug-in hybrid and the most powerful production Ferrari.
Three electric motors (the front wheels have one each; this Ferrari supercar is all-wheel drive) and a twin-turbocharged 4.0-liter V8 combine to make 986 hp. Zero to 60 mph is dashed off in just 2.5 seconds and top speed is 211 mph. Like F1 cars, the SF90 Stradale has a lot of controls on its steering wheel. And it requires a similarly expansive budget, priced at around $600,000.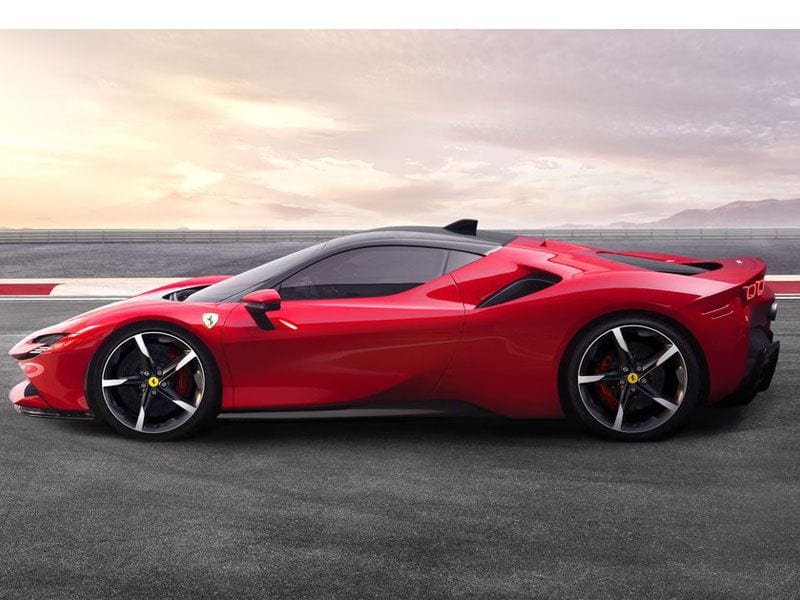 Photo by Ferrari
2020 Lamborghini Aventador SVJ Roadster
A limited edition of Lamborghini's top supercar is also a convertible. It's gloriously extroverted and is available in a new color for the company, matte bronze.
By the way, SVJ means "super veloce jota" — in other words, super fast. SVJ versions of the Aventador have more power. Emanating from this naturally aspirated (all the better for an exciting exhaust noise) 6.5-liter mid-mounted V12 is a humongous 770 hp. The car will hit 60 mph in less than three seconds before hitting a top speed of 217 mph. An active aerodynamic system is also on board. Only 800 units are being produced for buyers around the world. Don't expect much change (if any) from $600,000. But do anticipate a thrilling drive.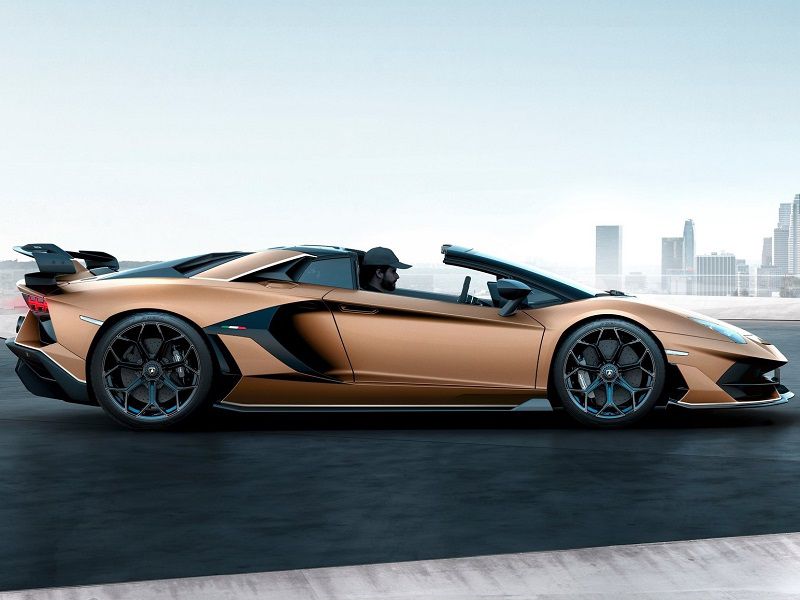 Photo by Lamborghini
2020 Mercedes-AMG GT 63 S Four-Door
By now, most people vaguely interested in cars know about the two-door Mercedes-AMG GT sports cars, both in coupe and convertible form. These are exclusive to AMG, the high-performance division of Mercedes-Benz, not tuned-up versions of anything else.
A new variant the company still likes to call a coupe (because of its sloping roof), has doors for each of the four occupants. The GT 63 S version is the most expensive and powerful. For approximately $162,000, this model's twin-turbocharged 4.0-liter V8 (hand-built, no less) serves up 630 hp and 664 lb-ft of torque. The company claims a standstill-to-60 mph time of 3.1 seconds and a limited top speed of 195 mph.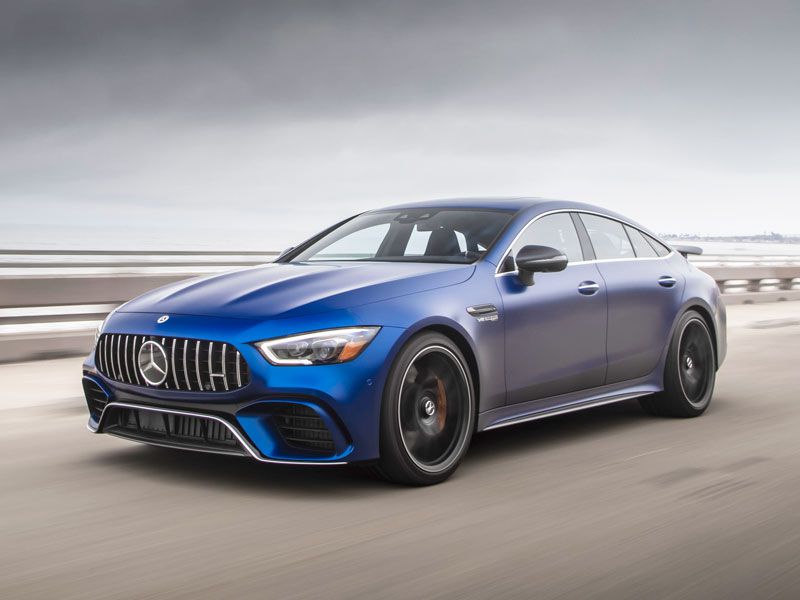 Photo by Mercedes-Benz
Polestar 1
It might seem strange to have something closely related to Volvo among our top 10 exotic cars, but the Polestar 1 moves outside such restrictive thinking. Formerly a Volvo tuner, now transformed into a discrete high-tech marque, Polestar has created a grand touring coupe as its first unique model.
This vehicle is a plug-in hybrid with a combustion engine that's both supercharged and turbocharged, plus an electric motor driving each rear wheel. Total system output is 619 hp and 738 lb-ft, which is the kind of power kicked out by a V12. The body is mostly carbon fiber; the interior is home to fine leather upholstery, crystal glass shift lever, and a Bowers & Wilkins audio system. Polestar is making only 1,500 units at a price of $156,500 apiece.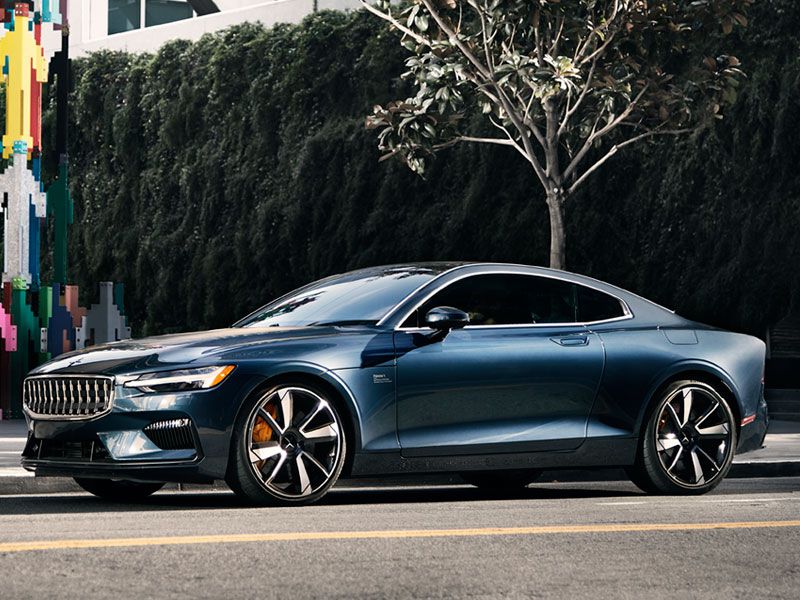 Photo by Volvo
2020 Porsche Taycan
Porsche's first all-electric vehicle, the Taycan is a performance sedan priced from a not-inconsiderable $152,250. Electric cars still seem exotic even though the Tesla Model S (the Taycan's rival) has been around for eight years.
But it isn't merely a question of swapping out a gasoline engine for an electric motor and throwing a pile of batteries in the trunk. For example, Porsche has fitted the Taycan with an 800-volt electrical system (most cars have 12-volt setups). Among other things, this shortens recharge times and enhances acceleration. The quickest Taycan can zip from standstill to 60 mph in only 2.6 seconds. Maximum muscle is 750 hp (although only for short bursts). And if any company knows how about handling, it's Porsche.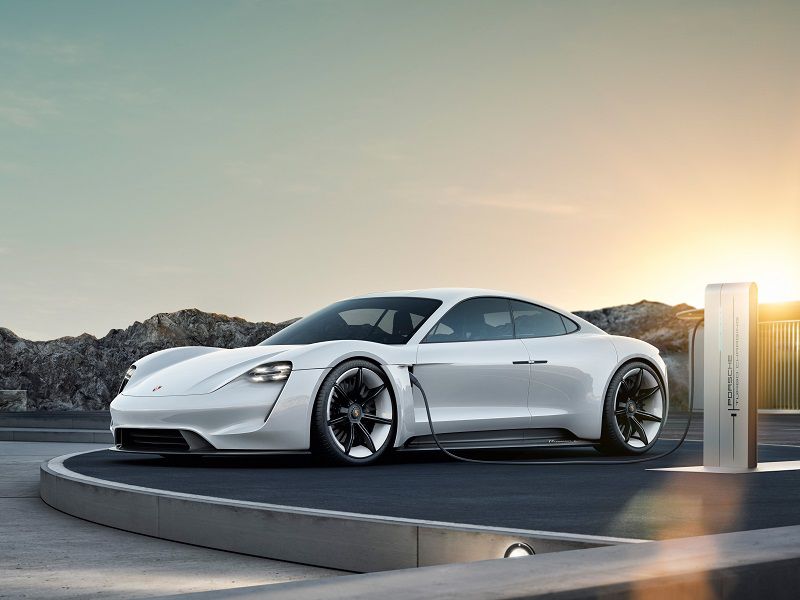 Photo by Porsche
2020 Tesla Roadster
The quickest car in the world has to be one of our top 10 exotic cars. The company claims that the upcoming second generation of its all-electric sports machine can complete the run from standstill to 60 mph in a fleeting 1.9 seconds and perform the quarter-mile in only 8.8 seconds. Maximum range is also touted at 620 miles, along with a top speed of 250 mph.
These figures might be an exaggeration, but electric motors are known for delivering great acceleration. And the new Roadster will have two of them, one for each axle. The actual production version is due to go on sale at some point in 2020. Pricing should be around $200,000.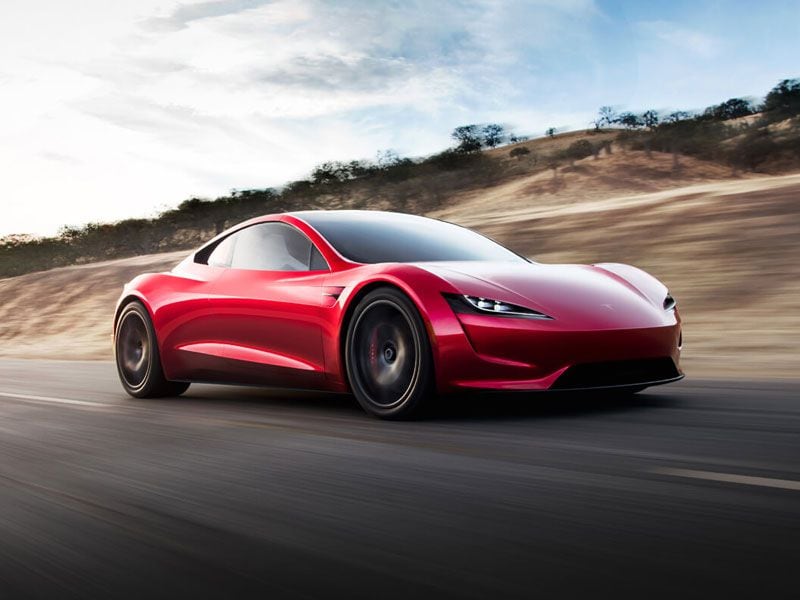 Photo by Tesla