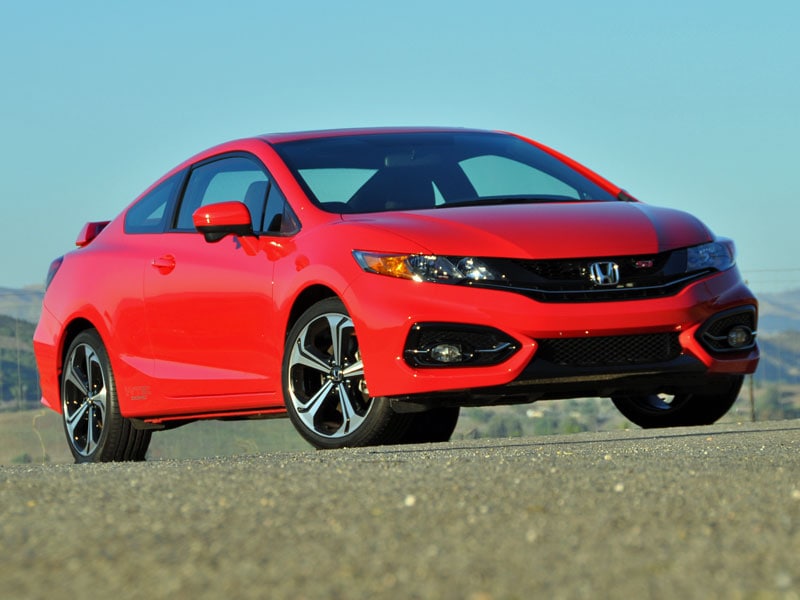 2015 Honda Civic Si Coupe Rallye Red Front Quarter Right ・ Photo by Christian Wardlaw
The old saying used to be "cheap, fast, reliable – pick two." Nowadays, however, automakers have stepped up to the plate and offer an impressive list of inexpensive, fun-to-drive vehicles that provide respectable performance for not much money. They also come with full warranty protection and great dependability. Everyone has their own definition, of course, of what defines cheap. For our purposes, we've chosen the $30,000 MSRP as our cutoff mark. Once you move above this price point, you start to come across luxury and premium vehicles that don't exactly fit into the "inexpensive" category. The sweet spot between $20,000 and $30,000 offers some interesting takes on the compact performance formula, as well as a few surprise entries to keep things interesting from a variety perspective.
Now that we know the price range we are operating in, the next step is to determine just how "fast" an automobile needs to be in order to be included on this list. In some cases, we've made our decisions based on the manufacturer's published acceleration specs – specifically, 0-60 mph times – but in others, we've taken a look at what the aftermarket has to offer in terms of tuning and performance parts for each model. Often, the difference between a quick car and a very fast car is just a few thousand dollars of investment under the hood – or in the automobile's ECU programming. Let's take a look at 10 of the cheapest, fastest cars currently available.
1) 2015 Ford Mustang
Starting MSRP: $23,800 
Engine: 300-horsepower, 3.7-liter V-6 
When taking a look at price versus performance, it really doesn't get much better than the base 2015 Ford Mustang V-6. Boasting a 3.7-liter, six-cylinder unit that offers up 300 horsepower and 300 lb-ft of torque, the Ford Mustang V-6 offers comparable performance to the V-8 powered GT models of years past, but at a much cheaper price, and can accelerate from 0-60 in 5.5 seconds. A six-speed manual or automatic transmission can be ordered with the Mustang, and the vehicle's fun factor can be amped up even further through the selection of the V-6 Performance package, which adds GT-level suspension tuning, bigger brakes and large wheels wrapped in sticky summer rubber.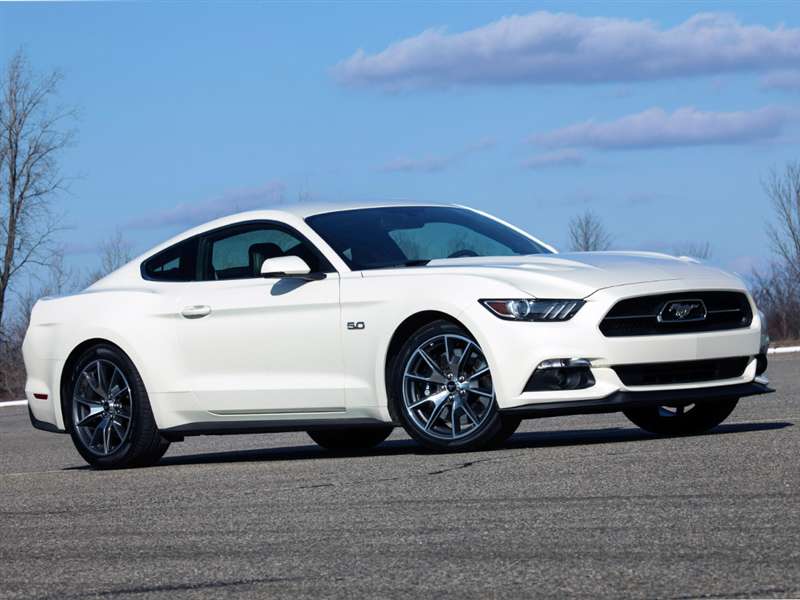 2) 2015 Mazda MX-5 Miata
Starting MSRP: $23,970
Engine: 167-horsepower, 2.0-liter four-cylinder
The 2015 Mazda MX-5 Miata isn't the fastest car on our list, nor is it the most exotic. For $23,970, however, it offers one of the purest driving experiences available. This roadster pleases those behind the wheel with its perfectly balanced chassis, which benefits from an extremely low curb weight and excellent suspension tuning. The ability to brake late and hold speed through the corners gives the Miata excellent road course manners, and opting for the manual transmission provides the most control and the most fun.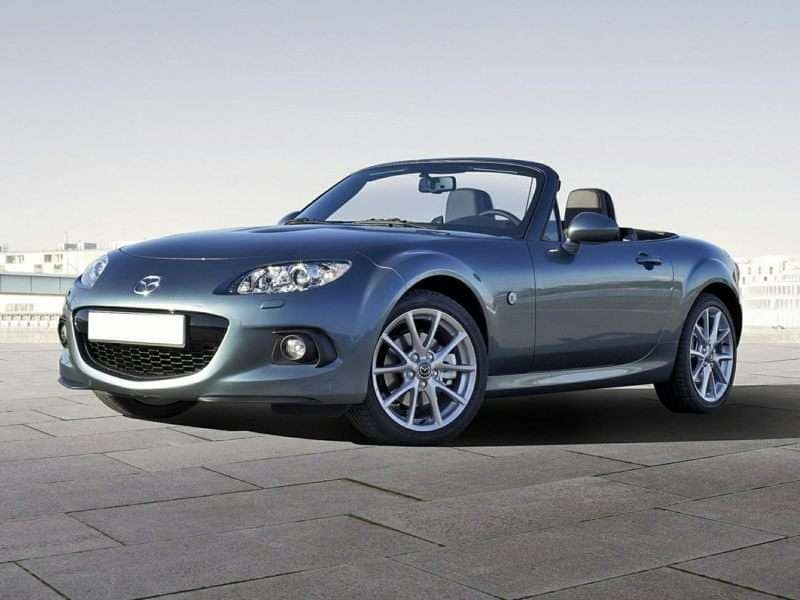 3) 2015 Subaru WRX
Starting MSRP: $26,295
Engine: 268-horsepower, 2.0-liter turbocharged four-cylinder
The 2015 Subaru WRX is almost the very definition of affordable power. The 2.0-liter, turbocharged four-cylinder engine sitting under its hood puts out 268 horses and 258 lb-ft of torque (numbers that are easily tweaked thanks to copious aftermarket support), and a world-class all-wheel drive system ensures traction across a wide range of driving conditions. The Subaru WRX is available as a sedan, and its performance is very much the mirror of the more expensive WRX STI at the top of the model range, although the base WRX actually provides faster acceleration, rocketing from 0 to 60 in about 5 seconds. The 2015 Subaru WRX offers the choice of a six-speed manual transmission and a continuously variable transmission.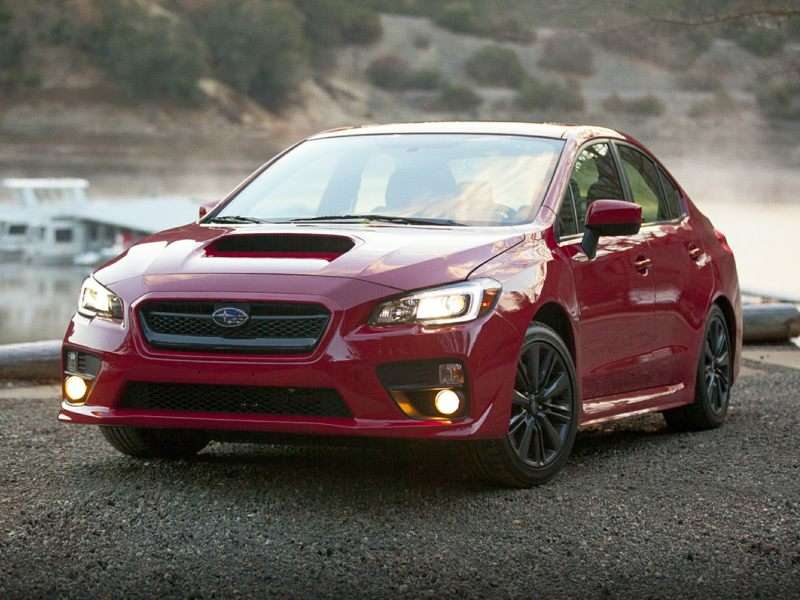 4) 2015 Dodge Challenger R/T
Starting MSRP: $26,995
Engine: 375-horsepower, 5.7-liter V-8
The 2015 Dodge Challenger R/T posts an almost identical 0-60-mph time as the Mustang V-6, despite offering a much more powerful eight-cylinder engine. There's a very simple reason for this apparent disconnect: weight. The Dodge Challenger is a very heavy coupe, and it needs each and every one of the 375 horses that its 5.7-liter V-8 can produce to deliver a good time. 410 lb-ft of torque don't hurt either. The affordable Challenger R/T is a blast to drive, allowing for tire-smoking shenanigans and respectable acceleration, and it comes with the choice of either an eight-speed automatic transmission or a six-speed manual gearbox.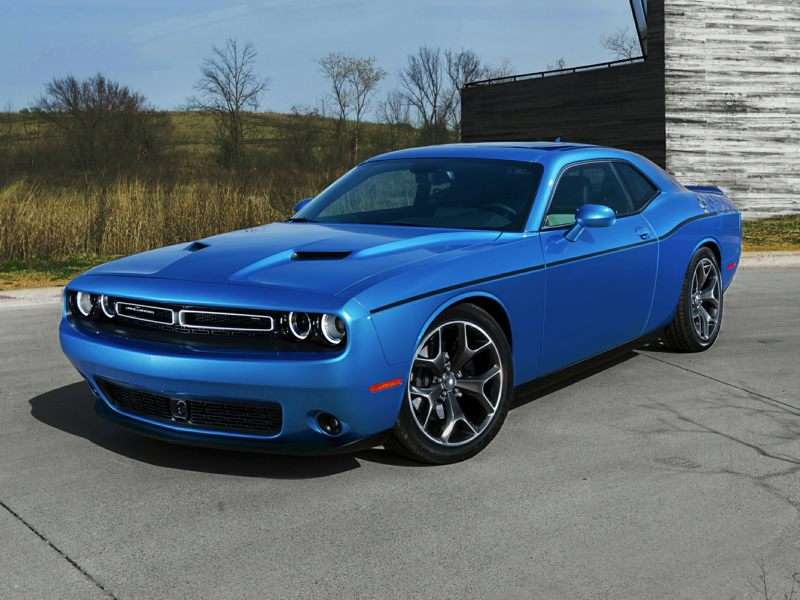 Photo by FCA Media
5) 2015 Mitsubishi Lancer Ralliart
Starting MSRP: $29,495
Engine: 237-horsepower, 2.0-liter turbocharged four-cylinder
Yes, the 2015 Mitsubishi Lancer Ralliart is considerably more expensive than some of the other vehicles on this list – including the V-8 powered Dodge Challenger that precedes it. However, the Mitsubishi Lancer Ralliart is also much faster than many of the automobiles that follow it in positions six through ten, thanks to the 237 horsepower and 253 lb-ft of torque generated by its 2.0-liter, turbocharged four-cylinder engine. The Lancer Ralliart also benefits from high-tech gear such as a six-speed dual-clutch automatic transmission and a full-time all-wheel drive system. The price to enjoy such a gifted compact performance sedan might be a bit higher, but the rewards of ownership are also that much greater when behind the wheel.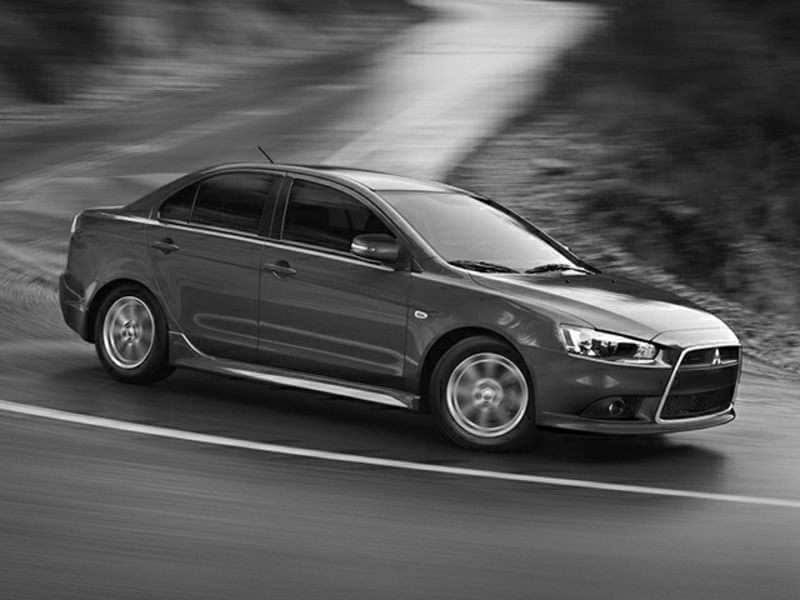 6) 2015 MINI Cooper S
Starting MSRP: $24,100
Engine: 189-horsepower, 2.0-liter turbocharged four-cylinder
The 2015 MINI Cooper S sits at the other side of the weight spectrum when compared against the portly Dodge Challenger. The MINI Cooper S features a responsive chassis design, one that sees its wheels pushed out to each corner and which is perfectly paired with its 2.0-liter, four-cylinder engine. This motor pushes out 189 horsepower and up to 207 lb-ft of overboosted torque thanks to the judicious application of forced induction via a turbocharger. The inexpensive Cooper S can be had with either a six-speed manual or six-speed automatic transmission.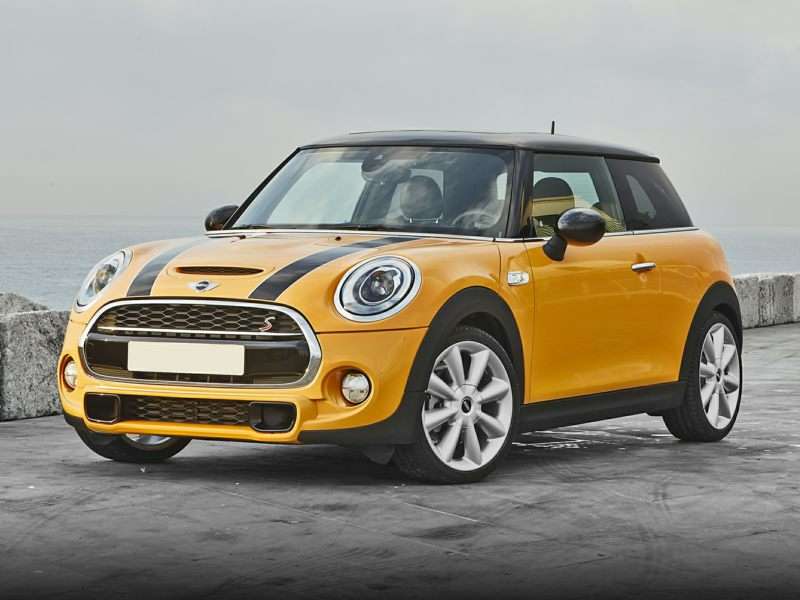 7) 2015 Ford Fiesta ST
Starting MSRP: $21,400 
Engine: 197-horsepower, 1.6-liter turbocharged four-cylinder
The 2015 Ford Fiesta ST is a refined subcompact hatchback that still packs decent power thanks to the presence of a 1.6-liter turbocharged four-cylinder engine, producing 197 horsepower and 214 lb-ft of torque. A six-speed manual gearbox is provided with the Fiesta ST, and there's no slushbox option, but the car does feature more rapid steering than the entry-level Fiesta, as well as a distinctive body kit and a better tuned suspension.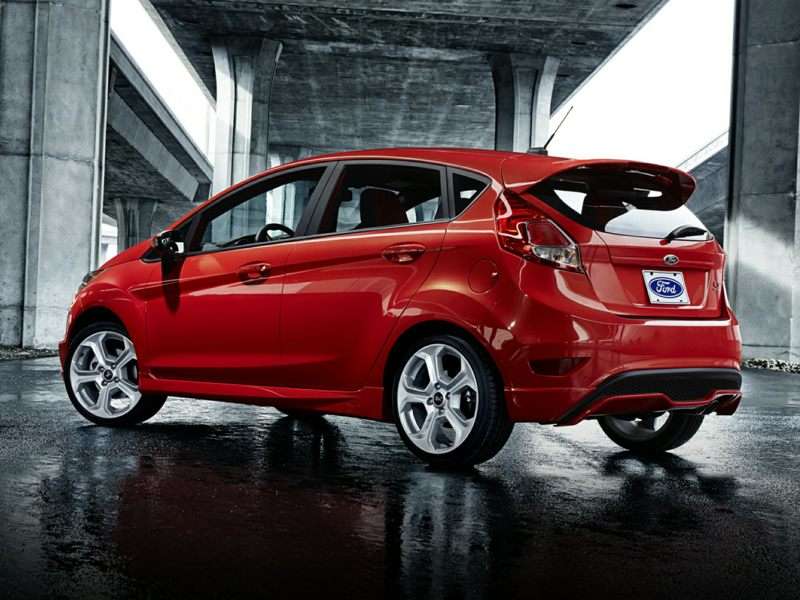 8) 2015 Hyundai Genesis Coupe 3.8 R-Spec
Starting MSRP: $29,500
Engine: 348-horsepower, 3.8-liter V-6
It might seem strange that a contender like the 2015 Hyundai Genesis Coupe 3.8 R-Spec sits so low on this list. It boasts comparable power and a 0-60 sprint time of 5.5 seconds, yet it sits on the upper edge of our price limit. In any case, the Genesis Coupe 3.8 R-Spec is still an appealing package for those willing to pay the extra cash required to put its keys in their pocket: the compact two-door offers 19-inch wheels, a limited-slip rear differential, and pleasing driving dynamics to go with its sport suspension system. A six-speed manual transmission is included, and an eight-speed automatic is optional.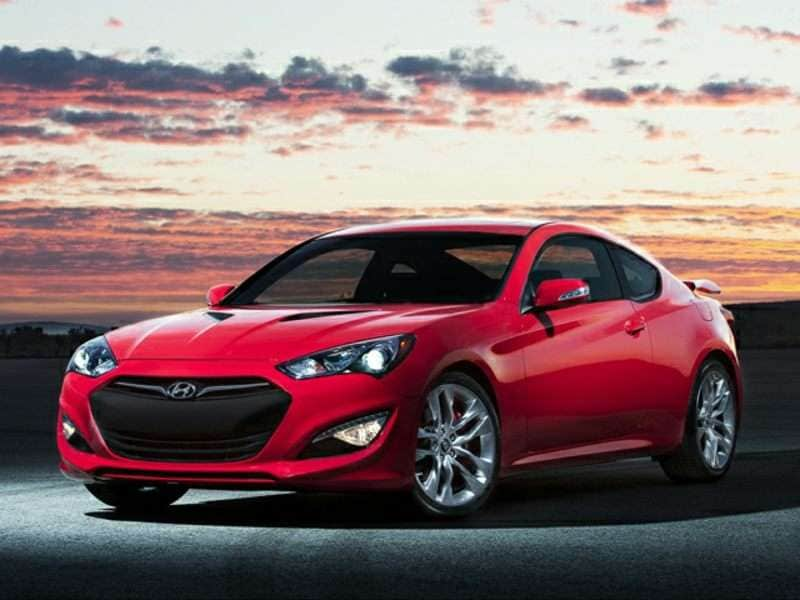 9) 2015 Volkswagen GTI
Starting MSRP: $24,785
Engine: 210-horsepower, 2.0-liter turbocharged four-cylinder
The 2015 Volkswagen GTI is often the choice of compact performance enthusiasts who want to pay a reasonable amount of money for a car that is not only quick, but also comfortable. Sure, the Volkswagen GTI's 2.0-liter, turbocharged four-cylinder engine isn't the most potent mill on the market (210 horsepower, 258 lb-ft of torque), but a legion of aftermarket tuners will be all too happy to offer a long list of potential power improvements – and handling upgrades to boot. The Volkswagen GTI provides a six-speed manual as its standard transmission, but an advanced six-speed, dual-clutch automated manual can also be ordered with the hatchback.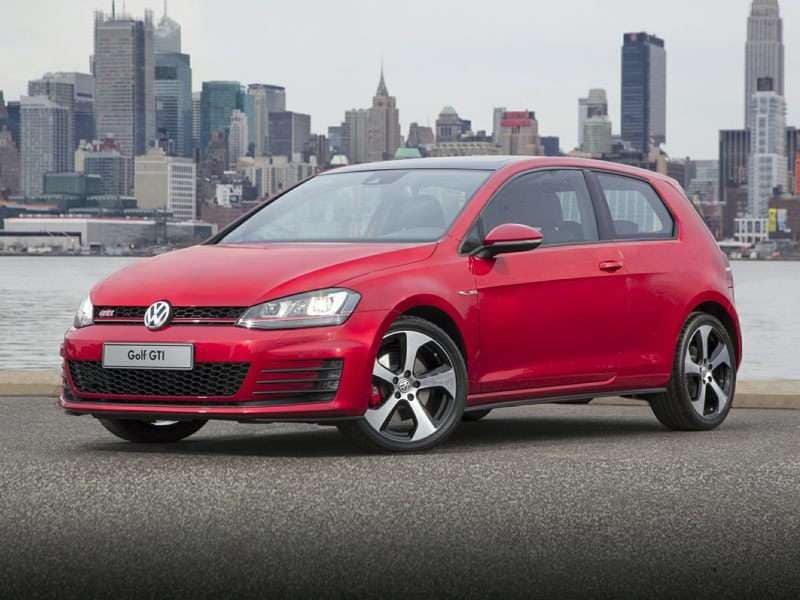 10) 2015 Honda Civic Si
Starting MSRP: $22,890 
Engine: 205-horsepower, 2.4-liter four-cylinder 
The 2015 Honda Civic Si is another favorite of the sport compact crowd, thanks to its low entry price and its 2.4-liter four-cylinder engine under the hood that is good for 205 horsepower and 174 lb-ft of torque, as well as its availability in both coupe and sedan forms. The Honda Civic Si continues to base its reputation on the rev-happy nature of its engine and the solid engineering of its front-wheel drive chassis, not simple straight-line speed. The Civic Si, which comes with a six-speed manual transmission, is definitely fun to drive and still the darling of the sport compact aftermarket, but the lack of a significant power boost from one generation to the next has left many former fans searching for the next level of performance in the form of a competitor's product.