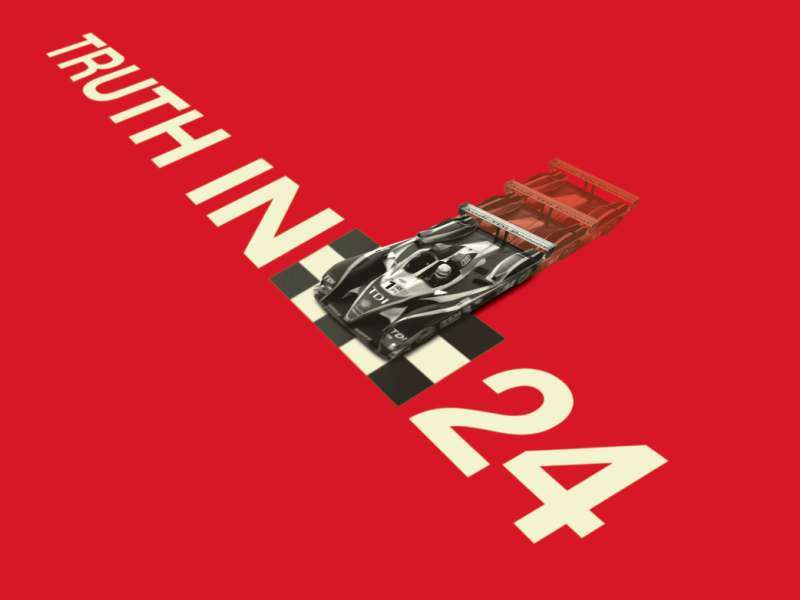 Cars and motion pictures are a natural fit, enough so it makes sense to create a list of the Top 10 Best Car Movies. Predictably racing films do well on our list because we're car people. And, while it'd seem like a pretty easy thing to do to create a strong film from such a dynamic activity, let's just say not all racing movies have been created equally.
For our money, the best car movies present cars doing something they'd actually be capable of doing in real life,  with intense excitement and strong photography. We're looking for realistic action featuring cool yet plausible chase scenes or some straight up realistic racing action. Show us a car crashing through a chain link fence and coming away from it with nary a scratch and…seriously? Similarly, show us a car inexplicably doubling as a submarine…well, that's a Bond film you won't find on this list either.
But that's enough about what we don't like already.
Here's what we do like...
Top 10 Best Car Movies: Bullitt
Let's just go ahead and get straight to the holy grail of car chases. Steve McQueen was an avid auto enthusiast and a racer, so when he did something with cars in a film, the action had to be technically correct. For this reason, he insisted upon using Peter Yates to direct Bullitt because McQueen liked Yates' car chase work in the 1967 film Robbery. It took two 1968 Ford Mustang 390 2+2 GT Fastbacks and two 1968 Dodge Charger 440 Magnums to pull the epochal chase scene off. Both Chargers were totaled in the process, but one of the Mustangs survived. When they were planning the sequence, Yates asked the drivers to hit speeds up to 80 miles per hour, but it turned out to be more like 110 in places. The original plan was to include the Golden Gate Bridge, but permission was denied—too bad. While McQueen only did approximately 10 percent of the driving in the chase sequence, Bill Hickman—the actor playing "Phil", the driver of the Charger, did the entire sequence. Hollywood stunt driver Bud Elkins did the bulk of the driving of the Mustang. This was the first film Steve McQueen's production company Solar, produced.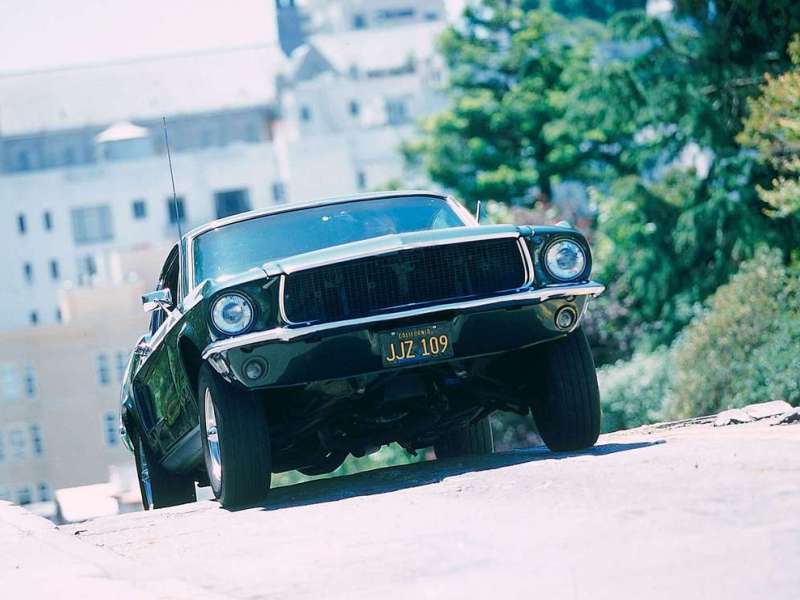 Top 10 Best Car Movies: Gone In Sixty Seconds (1974)
Directed by H.B. "Toby" Halicki, AKA the King of Car Chases, who also produced, wrote, and starred in the film, the original Gone In 60 Seconds might be light on acting, but it's heavy on wheel-to-wheel high-speed action. Of course, the fact there was no official script for the film per se might well have something to do with this fact. Instead Halicki improvised the vast majority of the production. Most of the dialog and much of the action was literally made up as they went along. Further, the car action was shot on real streets and except for a few hired extras, the people you see in the background are real people going about their normal business when the cars come screaming into their lives. Halicki was actually injured in one scene when he crashes a car into a telephone pole at 85 miles per hour. This was not a planned accident, but rather it happened because of a miscalculation by one of the stunt drivers. People who were there say when Halicki came to—after being knocked unconscious by the force of the impact—asked; " Did we get the shot?"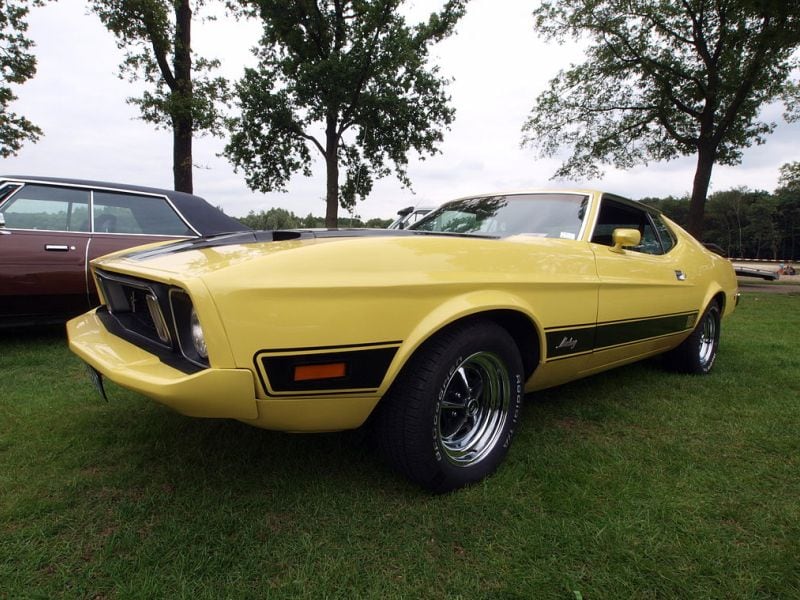 Top 10 Best Car Movies: LeMans
Another McQueen outing, this film is held up by many of the automotive cinema's cognoscenti as the best racing film ever produced. With footage gathered during an actual running of the 24 Hours of LeMans race, this was the first motion picture to successfully capture what it was really like on one of the world's most demanding circuits. One of McQueen's desires was to run in the race himself, but the producers of the film felt it was too financially risky to expose their star to potential injury or death. Still, McQueen being McQueen, is it reported by several people who were there at the time, he did manage to score some seat time during the race. By the way, the camera car was officially entered and finished ninth, even with the extra weight of the cameras, the need to stop to reload them and the aerodynamic compromises they imposed. Interestingly, Enzo Ferrari refused to allow any of his cars to officially participate in the film because Porsche wins the race as portrayed onscreen. A Belgian Ferrari distributor; Jacques Swaters, loaned McQueen's production company the Ferraris. The live action racing was captured during the 1970 race, while the stylized action was staged and shot after the race a couple of months later.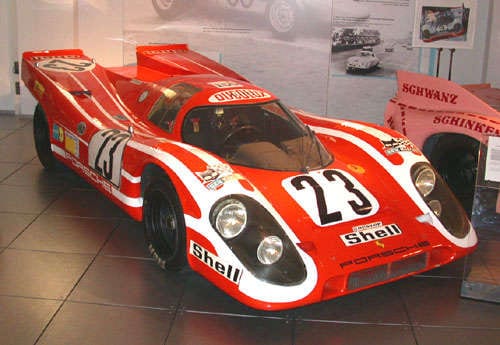 Top 10 Best Car Movies: No Man's Land
Here's one for all you Porsche fans out there. Charlie Sheen plays "Ted Varrick" a Beverly Hills trust fund kid who owns a garage specializing in Porsche repair and of course performance modifications. But that's just the tip of his dip, Varrick's real trip is stealing Stuttgart's ass-engined slot cars. Yes, Varrick has a thing for Porsche 911's and will do pretty much anything to get his hands on them. D.B. Sweeney plays "Benjy", the L.A. County Sheriff's Deputy sent undercover to infiltrate Varrick's operation and bring him to justice. A number of nicely crafted chase scenes populate this film, directed by Peter Werner, who is primarily a television director. It also marks the (un-credited) feature debut of one Brad Pitt, who plays a waiter. Dick Wolf, yes Mr. Law And Order himself, wrote the screenplay. While this one gets overlooked a lot, if you're a Porsche fan you'll love seeing these now vintage 911 models being put through their paces on public streets.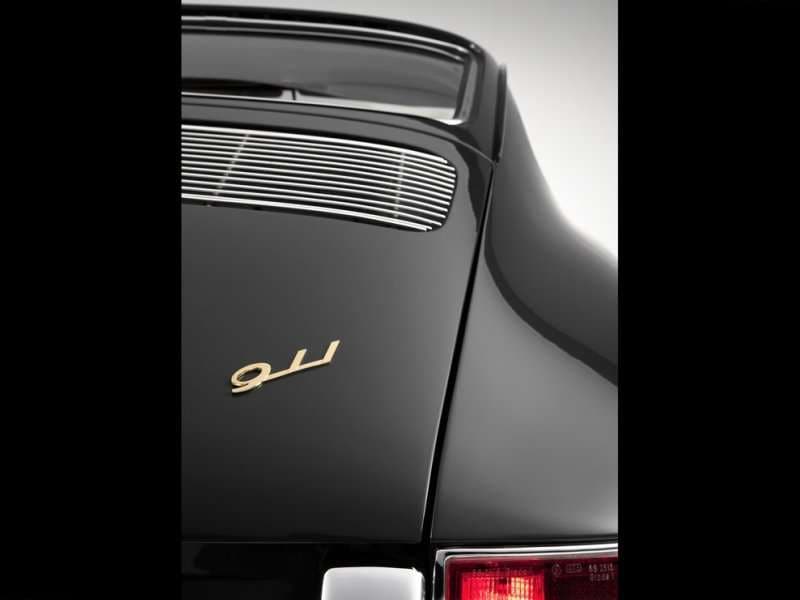 Top 10 Best Car Movies: Rush
When Opie goes racing, you know you're about to see a well-crafted motion picture. One of the most respected directors of our time, Ron Howard's attention to detail is legendary. So is his ability to tell a story with suspense, even when you already know the ultimate  outcome. His retelling of the rivalry between Formula 1 pilots James Hunt and Niki Lauda will surely go down as one of the best racing films ever done. However, not so much because of the action on the track. This is a film about the cerebral side of racing. Howard places the drivers in the cars, but he puts the audience in the driver's heads. Interestingly the writer of the film crafted it this way because he wrote the script on speculation with no idea what the budget would be. To keep costs down, he wrote the film to minimize racing sequences. And though the film was still something of a disappointment at the US box office (taking in some $26 million against a $38 million dollar budget), the Formula 1 community received the film quite warmly. After a pre-screening was held for the F1 elite during the run-up to the German Grand Prix race in July of 2013, Howard was greeted with a standing ovation by the likes of Bernie Ecclestone, president and CEO of Formula One Management and Formula One Administration.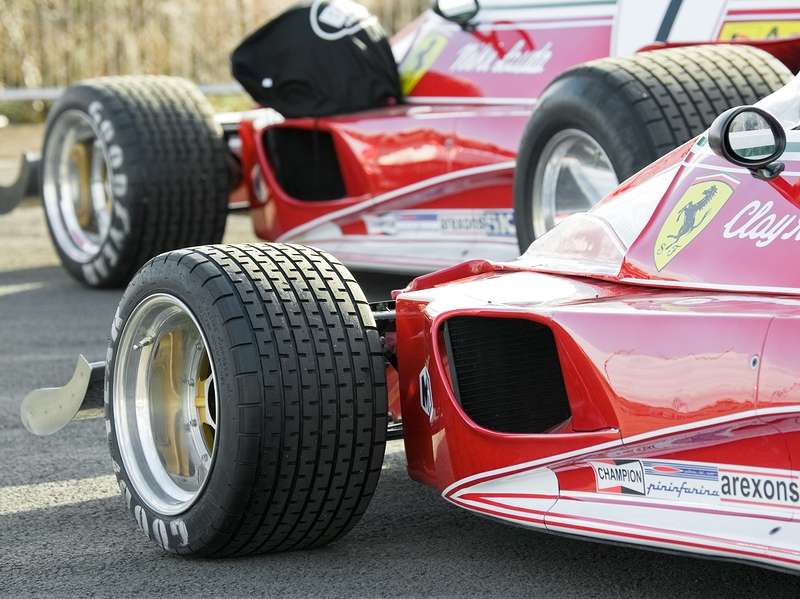 Top 10 Best Car Movies: Ronin
Any list of car movies without a John Frankenheimer film on it is incomplete. A stickler for authenticity, for Ronin, Frankenheimer employed some 300 stunt drivers and insisted upon shooting all of the action live—eschewing Computer Generated Imagery (CGI). Further, he directed all of the chase sequences himself, rather than leaving them to a second unit director. In fact, in a number of cases he even rode along to direct the action from inside the cars. What's more, the team's principal driver and car expert in the film (played by Skip Sudduth) was a noted stunt driver who did all of his own driving in the film. For the scenes featuring Robert De Niro and Natascha McElhone driving, stunt drivers operated right-hand drive cars rigged with steering wheels on the left side too, so De Niro and McElhone could be shot appearing to drive the cars at speed. Four of the models used in Ronin were later voted among Car magazine's "40 Coolest Movie Cars" as a result of their portrayals in the film. These were the Audi S8, BMW 535i, Citroen XM, and Peugeot 605. Also appearing in the film is the legendary Mercedes-Benz 450SEL 6.9. Interestingly, Frankenheimer owned a 6.9 Benz, and suggested the car's inclusion in the movie.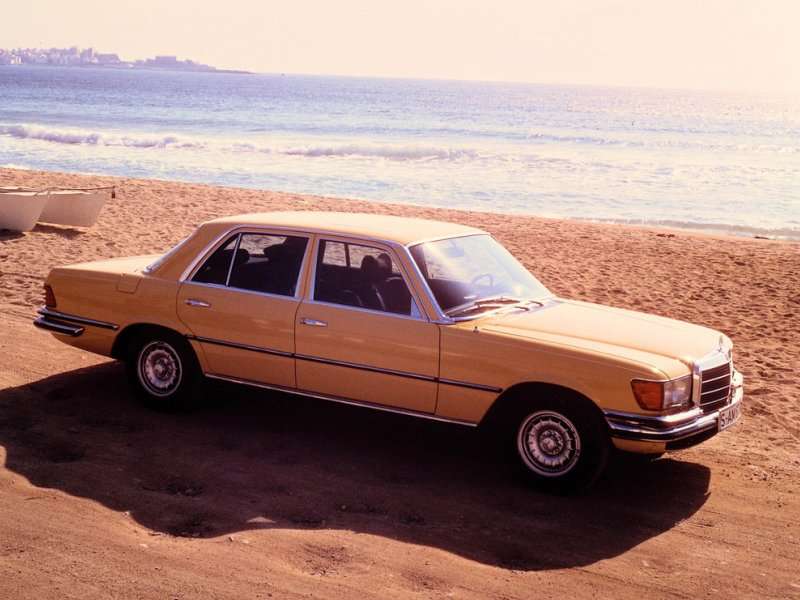 Top 10 Best Car Movies: Rendezvous (1976)
If you haven't seen this one and you like cars, we're about to do you a serious favor because you've definitely been missing something. Formally titled C'était un Rendez-vous (French for it was a date), this eight minute film is said to have been shot in one take from a camera mounted on the bumper of a Mercedes-Benz 450SEL 6.9 at 5:30 a.m. one August morning in 1976. The sound track was later dubbed with the sound of a Ferrari275GTB. The car is alleged to have been driven by the filmmaker himself, Claude Lelouch. Without question, the grandfather of all viral video dash-cam films, C'était un Rendez-vous is one of the most imitated—yet never duplicated—automotive films ever made.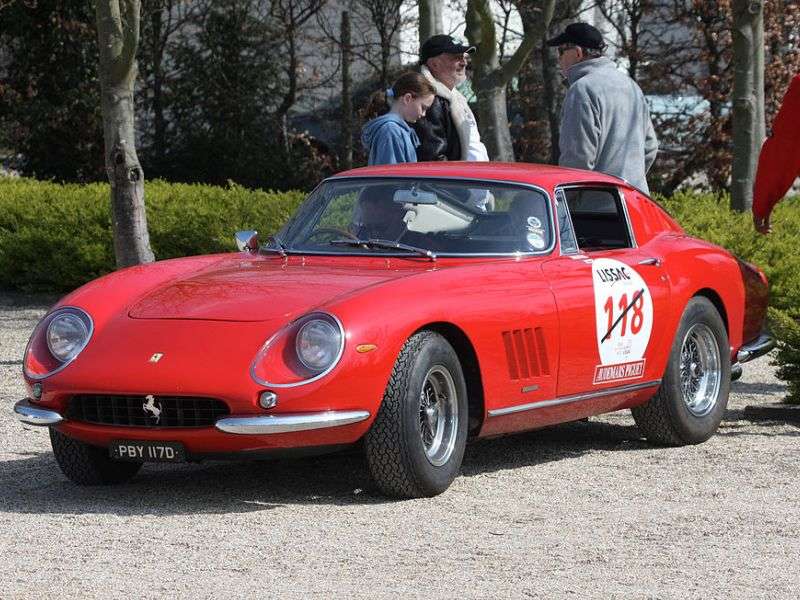 Top 10 Best Car Movies: Senna
Ayrton Senna, the Brazilian Formula 1 World Champion, is considered by many to be one of, if not the greatest racing driver of the modern age. As in Rush, the story, while chronicling the career of Senna, also focuses on his rivalry with another driver. In Senna's case that driver was teammate Alain Prost. For ten years, Senna competed at the pinnacle of his sport, becoming world champion in 1988, which he repeated again in 1990 and 1991. Known particularly for his prowess in the wet, Senna was either champion or first runner up every year between 1988 and 1993. In fact, in 1988, Senna and his teammate Alain Prost won all but one of the 16 Formula 1 races held that year. Ironically, much of Senna's career was spent battling for improved safety within the sport that ultimately took his life. A documentary, the film uses archival racing footage as well as video from the Senna family archives. Well received at introduction, Senna was hailed by film buffs everywhere, not just auto racing fans. Watching the film, it feels more like viewing a live action drama than a documentary of the life of a felled champion.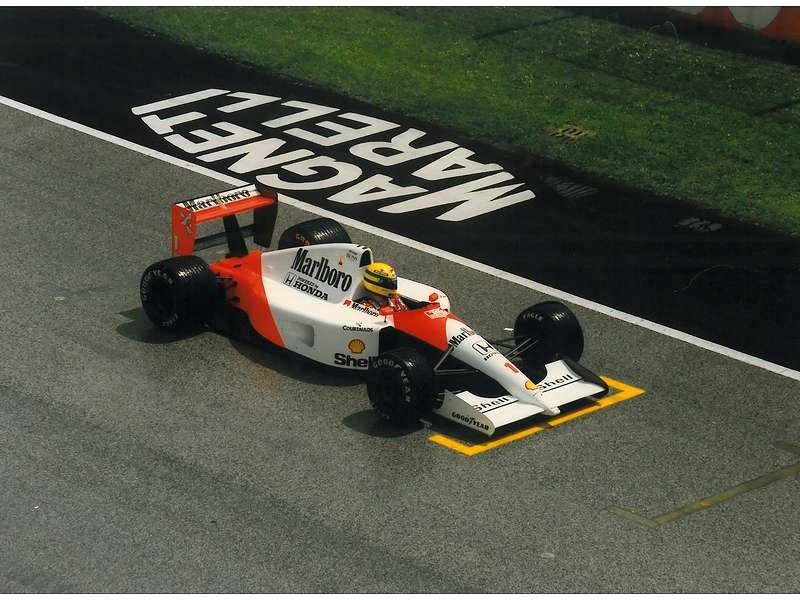 Top 10 Best Car Movies: Truth In 24
Ever wondered what would happen if you took the production values, style, pageantry and pageantry of an NFL Films production and applied them to a film about auto racing? Audi did just that for its 2008 documentary film chronicling the efforts of drivers Tom Kristensen, Allan McNish and Dindo Capello as they prepare for their win at the 2008 24 Hours of Le Mans contest. What's different here from any other racing documentary is the relentlessly dramatic pace infused into the film by its directors Keith Crossrow and Bennett Viseltear. Just as with an NFL Films production, multiple camera angles are employed, along with deep powerful orchestral music. Also, a man's man in the form of actor Jason Statham is employed to narrate the film. The intense rivalry with the French Peugeot team provides the needed tension, and of course Audi wins in the end. Truth In 24 is indeed one of the best racing documentaries ever produced.
Top 10 Best Car Movies: Vanishing Point
Late one Friday night " Jim Kowalski" an auto delivery driver portrayed by actor Barry Newman pulls into a Denver, Colorado transport garage in a black Chrysler Imperial. His follow up assignment is to get a white 1970 Dodge Challenger R/T 440 Magnum to San Francisco the following Monday. But rather than chill and get some rest "Kowalski" screams out of the garage that same night and into automotive cinematic history. To stay 'up" for the drive he cops some 'bennies" and bets the dealer the tab for the pills he can get the Challenger to San Francisco from Denver by 3:00 p.m. the next day (Saturday). Multiple car chases, a couple of road races, and more than a few car crashes ensue. It took eight Challengers to produce the film, however all of the cars loaned to the film company by the Chrysler Corporation were not white, nor were they all 440 Magnums. Another interesting bit of trivia, the car crashing into the bulldozers at the end of the movie is a 1967 Camaro—not a Challenger.