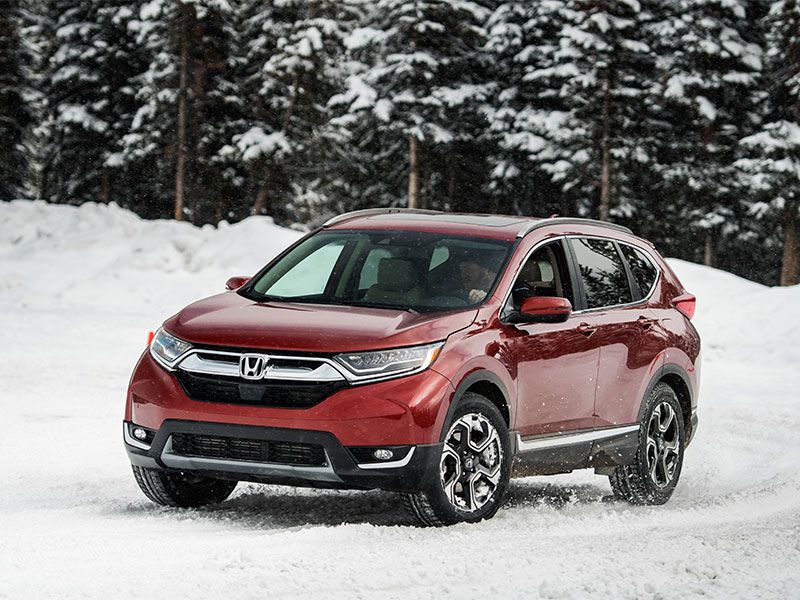 Colorado Ice Driving Encounter Honda CR V ・ Photo by Rocky Mountain Redline
Winter weather is waning for most of the country right now, but don't be fooled: Winter is coming. A quick zip through spring, summer and fall, and Old Man Winter will be back again. If you're shopping for a new SUV, don't be lulled by the new shoots of grass and fresh green leaves. Consider the toughest season of the year. Select an all-wheel-drive SUV that can conquer the worst weather.
Each of the SUVs that we've selected has all-wheel drive, as well as another essential winter feature: Heated seats. Even the most robust HVAC system takes minutes to warm up when you cold-start your SUV. Heated seats are much quicker to come to temperature and deliver warmth right where you need it. None of the SUVs on the market come with winter tires, so be sure to budget for an extra set of wheels and winter tires so that you'll be ready to swap quickly when the snow arrives. Without further ado, here are the Top 10 All-Wheel-Drive SUVs for Winter (in alphabetical order by brand).
2018 BMW X5 xDrive35d
The X5 was BMW's first SUV in 1999, and the 2018 BMW X5 represents the final model year for the third generation of the vehicle. Actually, BMW calls its X-series "Sports Activity Vehicles" (SAVs), but we'll ignore that marketing-speak and recognize X5 as a mid-size luxury crossover suv. The largest BMW suv can be ordered with a diesel powerplant and all-wheel drive as X5 xDrive35d, starting at $63,750. The 3.5-liter inline six-cylinder diesel engine gets twin turbochargers, resulting in 255 hp and 413 lb-ft of torque. The low-end grunt of this engine can make short order of a snowbank, while sophisticated xDrive all-wheel drive delivers the power where it is needed when it is needed.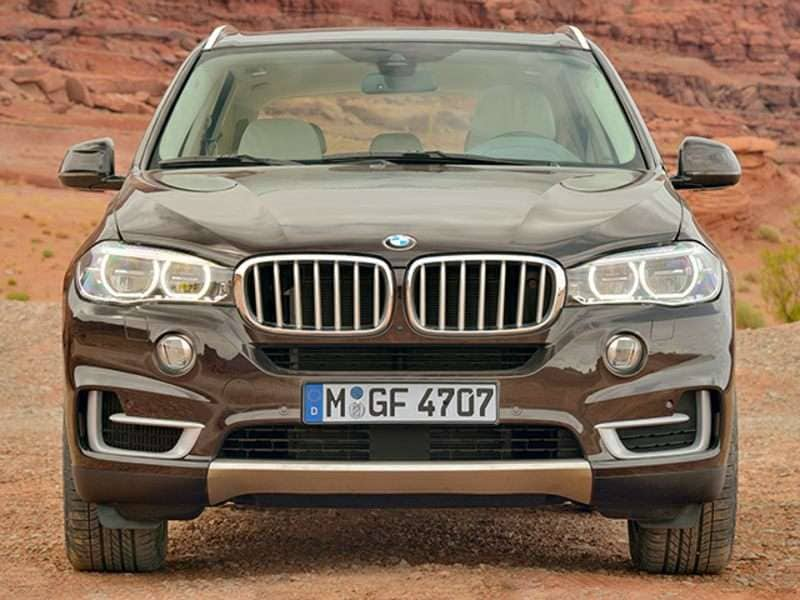 Photo by BMW
2018 Chevrolet Tahoe 4WD Premium
Sometimes only the robust construction of a body-on-frame SUV will do, and the deep dark winter can be one of those times. The 2018 Chevrolet Tahoe 4WD Premium (starting at $66,495) is a full-size, three-row SUV will all-wheel drive and heated seats. With a standard 5.3-liter direct gasoline injection V8 engine (355 hp/383 lb-ft of torque) or available 6.2-liter direct gasoline injection V8 (420 hp/460 lb-ft of torque), the Tahoe Premium also comes equipped with standard Magnetic Ride Control, a suspension feature that adapts to changing surface conditions nearly instantaneously. The resulting stability and smooth handling make winter driving much less treacherous and can tame potholes and rutted roads with ease.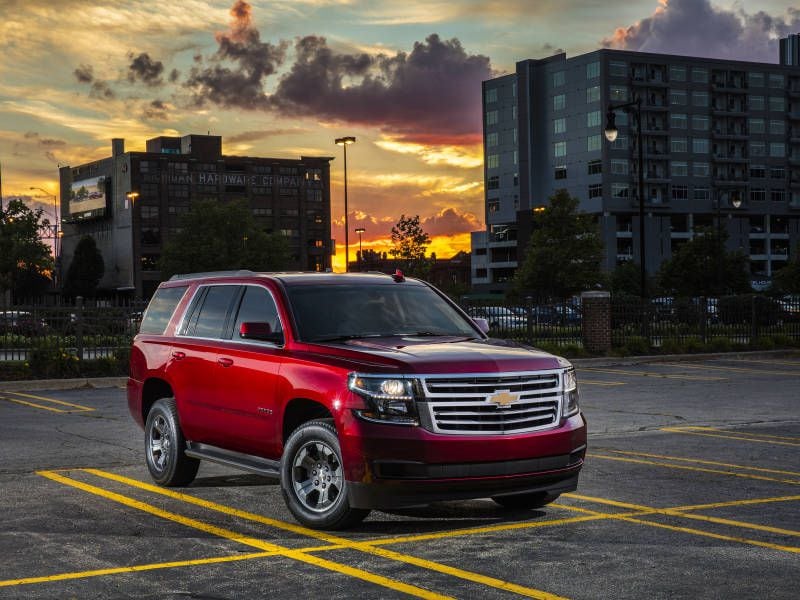 Photo by General Motors
2018 Ford Explorer Limited 4WD
The Explorer has been through many changes (and five generations) since igniting the SUV craze in the United States back in the 1990s. Since 2011, Explorer has been a unibody (frameless) crossover suv, after beginning life as a body-on-frame SUV. The three-row Explorer Limited 4WD comes with standard heated seats starting at $45,235. The lighter and nimbler crossover Explorer is a much smoother performer than the earlier generation and is a great family-hauler in all weather conditions. Ford's available Terrain Management System even has a "Grass/Gravel/Snow" setting to prepare the Explorer for driving over a solid surface coated by the white stuff with calibrations for yaw control, throttle response, braking, and transmission.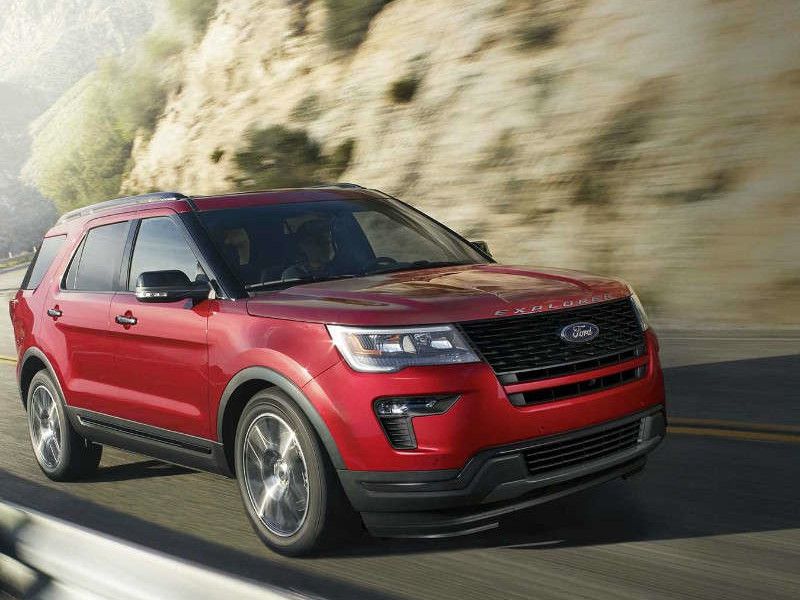 Photo by Ford
2018 Honda CR-V EX AWD CVT
While it may have slipped from its position as crossover sales leader, the Honda CR-V is still a terrific SUV with great efficiency, comfort, and capability. Choose the CR-V EX AWD CVT (starting at $28,350), and you get standard heated seats along with a very effective all-wheel drive system for winter. The CR-V brings along a well-earned reputation for durability and reliability, as well as one of the most attractive exterior and interior designs in its class. When things get hairy, the assurance of the standard Honda Sensing suite of safety features adds value and confidence to the already trusty CR-V. Throw a set of cold-weather tires on this Honda, and you'll be cruising through winter like a boss.
Photo by Honda
2018 Jeep Grand Cherokee Trailhawk
The Grand Cherokee is a stalwart of the Jeep lineup, a flagship model that is a frequent sight on the boulevard, on the desert trail and the mountain pass. While it might not be quite the mountain goat that stablemate Wrangler can be, the Grand Cherokee surpasses its primitive sibling with near-luxury levels of interior comfort and weather protection. All-wheel drive and heated seats are standard on the 2018 Jeep Grand Cherokee Trailhawk (starting at $43,395). Not only does the Trailhawk look the part with 18-inch polished wheels, red stripes inside and out, and overall aggressive styling, it is available with a transfer case, a choice of three 4x4 systems and the Selec-Terrain Traction Management System with five settings including Snow, Sand, Rock, Mud and Auto.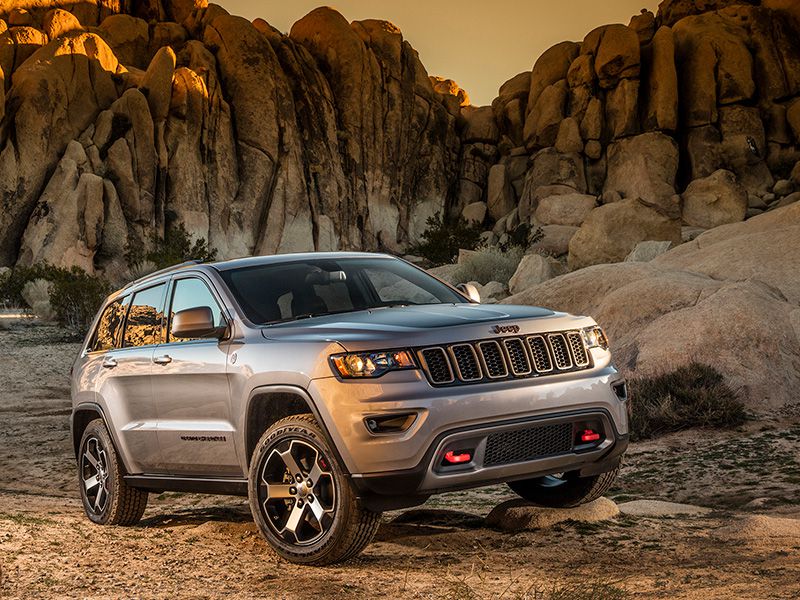 Photo by Fiat Chrysler Automobiles
2018 Land Rover Discovery HSE Luxury
When it comes to winter driving and all-terrain capability, few luxury SUVs can compete with the Land Rover lineup. And right at the sweet spot of the Land Rover family is the Discovery HSE Luxury, starting at $65,490. Through five generations since 1989 (Discovery, Discovery Series II, LR3, LR4 and the current Discovery), the Discovery has been the secret weapon of the British car maker. Offering all-wheel drive and heated seats in the Luxury trim, the Discovery comes with Land Rover's Terrain Response system, seating for seven, and technology options like a head-up display and a Meridian sound system. You can tame winter with your own soundtrack while traveling in comfort and style in a Discovery.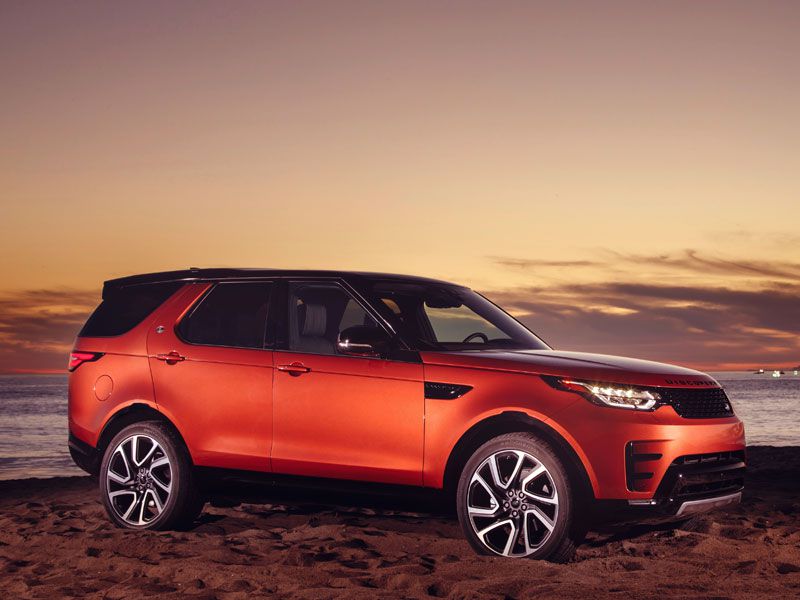 Photo by Land Rover
2018 Mazda CX-5 AWD Touring
Mazda vehicles receive consistent praise for their fun-to-drive character, and the CX-5 compact crossover SUV is included. Add all-wheel drive and heated seats to that personality trait, and you've got one of the best AWD SUVs for winter driving. With one of the most attractive exterior designs in its class, the CX-5 brings grown-up style to the compact SUV. In AWD Touring trim, CX-5 starts at $27,515. Nimble handling and direct steering feel come in handy any time of the year but are especially welcome in winter when the ability to avoid snow drifts and potholes can be the difference between a safe, comfortable drive and a trip to the repair shop.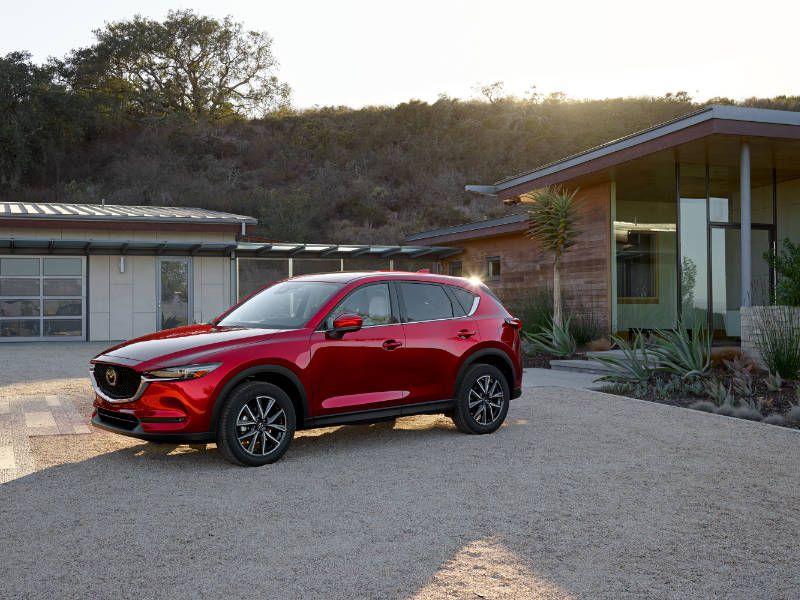 Photo by Mazda
2018 Nissan Rogue SV AWD
The current best-selling crossover SUV in the United States, the 2018 Nissan Rogue benefitted from a makeover that launched the third-generation vehicle as a 2014 model. Rogue sales doubled between 2014 and 2017 and show no signs of slowing. The 2018 Nissan Rogue SV AWD (starting at $27,370) comes with standard heated seats and all-wheel drive and is a great example of why the Rogue is so successful. It isn't necessarily an innovator in any one area, but it does everything a crossover needs to do and does it very well. A good-looking exterior complements a comfortable and well-designed cabin, loaded with standard features and capabilities. All-wheel drive improves the Rogue's day-to-day driving feel and makes it rock-solid in the snow and in winter driving conditions. 400,000 Rogue buyers couldn't have been wrong in 2017; many more will find out why in 2018.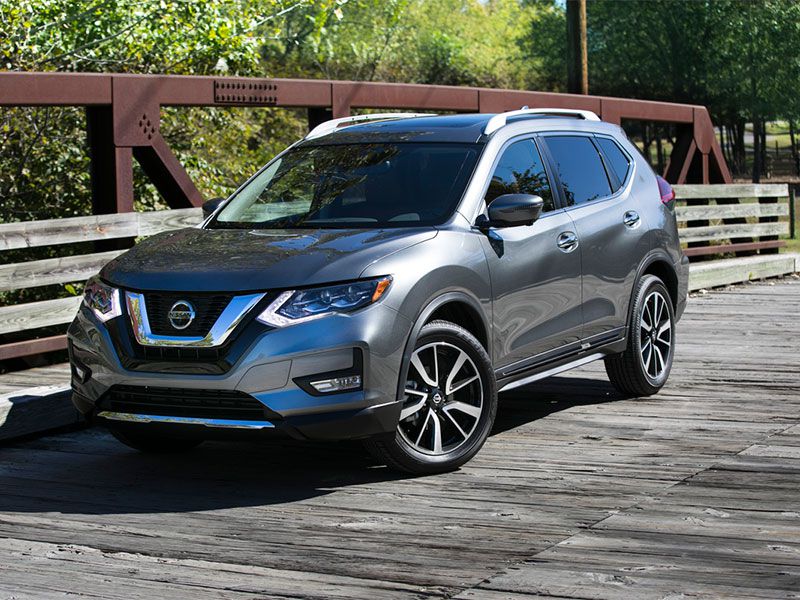 Photo by Nissan
2018 Subaru Outback 3.6R Touring
Go to a US region with winter weather, and you'll find a gaggle of Subaru Outback compact crossover SUVs. Ever since Subaru made its Symmetrical All-Wheel Drive system standard equipment on all of its vehicles (except the rear-wheel drive BRZ two-seater), the brand has experienced a meteoric rise in sales. Outback has led that charge through five generations of evolution. The Outback formula – tall wagon-like body with extended ground clearance and all-wheel drive – has proved just the ticket for buyers who shun traditional truck-like styling. Subaru's horizontally-opposed 3.6-liter Boxer 6-cylinder engine in the 2018 Subaru Outback 3.6R Touring model (starting at $38,690) pumps out 256 hp. Add the sophisticated EyeSight suite of advanced safety systems (standard on 3R Touring), and you've got a capable, versatile and safe winter vehicle for you (and your dogs).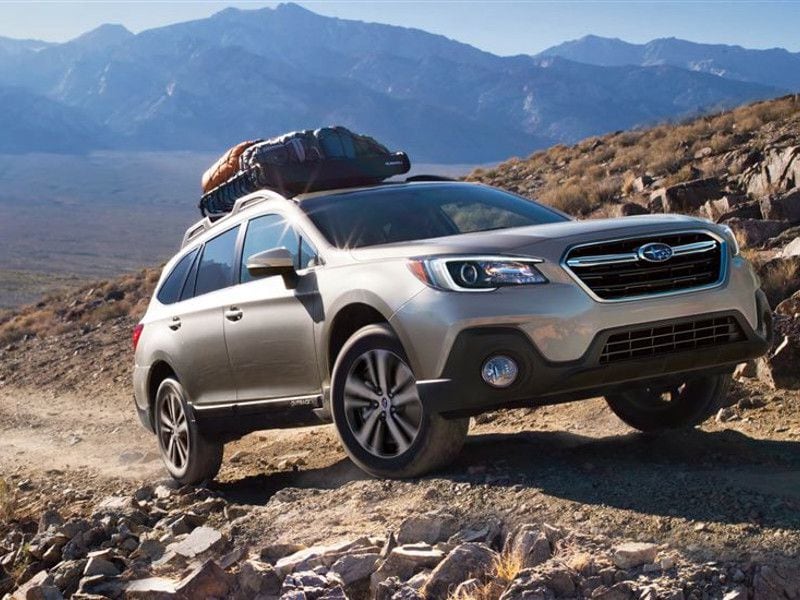 Photo by Subaru
2018 Toyota RAV4 Adventure AWD
A much-anticipated next-generation RAV4 makes its debut at the New York Auto Show in March 2018, but the current 2018 Toyota RAV4 Adventure AWD (starting at $29,535) still makes our list of Top 10 all-wheel-drive SUVs for winter. That's because ever since the RAV4 pioneered the compact SUV as a 1995 model, five generations of RAV4 have prowled the streets of the United States. In all-wheel drive trim, RAV4 has proved an able and willing partner for winter driving, with decent ground clearance and rugged capability. Keep an eye out for potential bargains as the 2018 model year gives way to 2019 – discounts on leftover 2018 RAV4 models could be a great way to save on a Top 10 AWD SUV for next winter.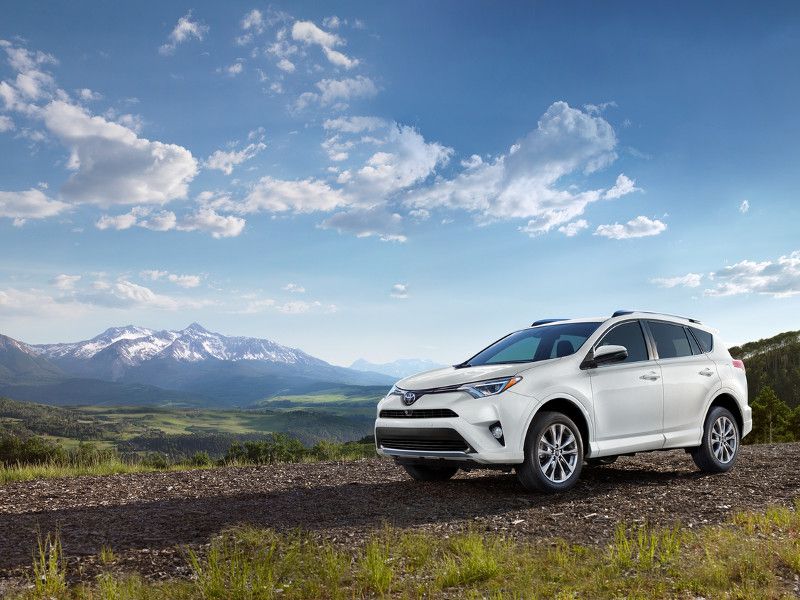 Photo by Toyota