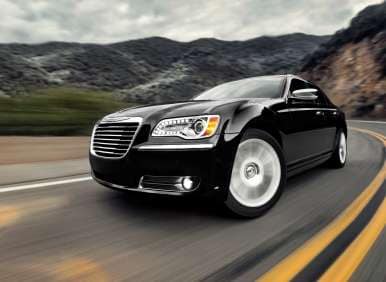 If you listen to the marketing hype machine it might seem like almost every car on the road today provides a 'premium' experience. Does this mean that true luxury has become diluted to the point where it's no longer possible to identify automobiles that offer a high level of comfort, features and performance? Not at all - it just means you might end up finding what you are looking for in an unexpected place.
Let's take a look at eight premium sedans that represent the many faces of modern luxury.
01. 2012 Jaguar XJ
The 2012 Jaguar XJ is the gold standard for what a full-size, luxury sedan should be: spacious, loaded to the brim with high tech features (including adaptive cruise control, four zones of automatic climate control and navigation) as well as top tier touches like heated and cooled front and rear leather seats. The Jaguar XJ provides a diverse number of models to choose from: base, which comes with a 385 horsepower, 5.0-liter V-8, Supercharged (which slaps a blower onto the same engine to produce 470 horses) and Supersport (which turns up the boost to generate 510 horsepower and 461 lb-ft of torque). An extended-wheelbase L edition of the XJ adds even more interior room to the equation for those who plan to enjoy their flagship luxury sedan from the back seat.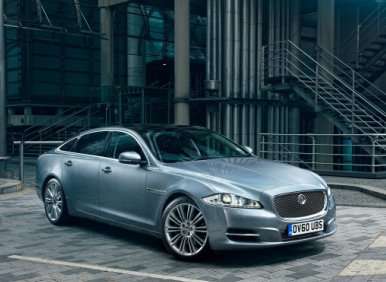 02. 2012 Lincoln MKS
The 2012 Lincoln MKS is a more attainable four-door that plies a different strata of the full-size luxury segment. The Lincoln MKS can be customized via a number of different options packages that can install equipment such as a THX surround sound system, dual sunroofs, a touchscreen navigation system and a sporty trim package. Under the hood, the comfy MKS comes with a 273 horsepower, 3.7-liter V-6 as standard equipment, but opting for the EcoBoost edition of the car adds a twin-turbo 3.5-liter six-cylinder engine that churns out 355 horsepower and 350 lb-ft of torque. All-wheel drive is optional with the entry-level MKS and standard with the MKS EcoBoost.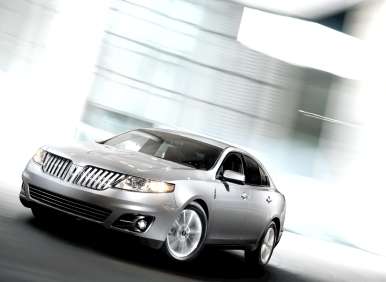 03. 2012 Cadillac CTS
The 2012 Cadillac CTS sedan (also available as a coupe and a wagon) is a mid-size sedan that manages to provide premium shoppers with a more engaging driving experience than one might expect from the domestic luxury brand. This is particularly true if the Cadillac CTS is ordered with the Summer Tire Performance package, which include stickier tires, a stiff suspension system and a limited-slip differential. Bigger brakes also help to haul down the STP package CTS from triple-digit speeds with ease. Power for the Cadillac sedan comes from either a 3.0-liter, 265-horse V-6 or a 3.6-liter, six-cylinder unit that is good for 318 ponies and 275 lb-ft of torque. All-wheel drive can be substituted for rear-wheel drive with the Cadillac CTS, and the vehicle can be had with either a six-speed manual or six-speed automatic transmission.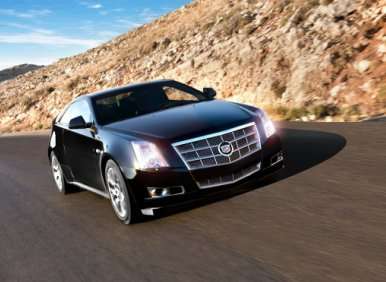 04. 2012 Chrysler 300C
The 2012 Chrysler 300C is another American premium full-size car that is worth a test drive for those searching for a luxury bargain. Big inside, the Chrysler 300C offers a long list of intriguing features (navigation, a rearview camera, heated front and rear seats) as well as the availability of hand-stitched leather trim. The 300C is motivated by a 5.7-liter Hemi V-8 that churns out 363 horsepower and 394 lb-ft of torque, and all-wheel drive is also on-hand as an option for drivers who want to be able to put all of that grunt down to the ground regardless of how treacherous road conditions might turn out to be. In terms of styling, the Chrysler cuts a hard-to-ignore profile that is a pleasant evolution from the first-generation car's battleship-inspired lines.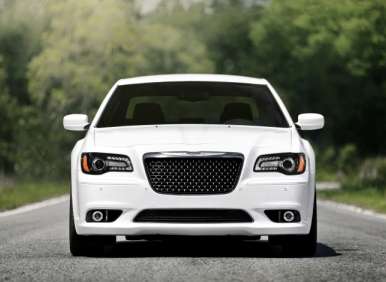 05. 2012 Buick LaCrosse
The 2012 Buick LaCrosse might not be a driver's car, but it remains one of the undiscovered gems of the premium segment. Aimed squarely at those buyers who would have previously been happy behind the wheel of an Acura or a Lexus, the Buick LaCrosse offers the kind of isolated luxury that many drivers crave without completely insulating vehicle occupants from the outside world. A truly enormous passenger compartment is another LaCrosse bonus, as is the availability of all-wheel drive and the choice between either the standard eAssist drivetrain (a mild hybrid system that offers 182 horsepower and returns a miserly 25-mpg city / 36-mpg highway) or a 303 horsepower, 3.6-liter V-6.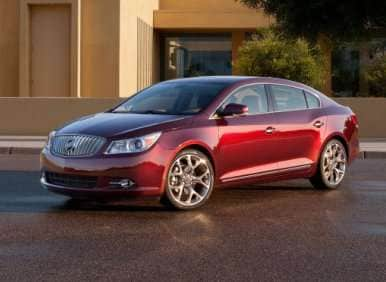 06. 2011 Lincoln Town Car
The 2011 Lincoln Town Car represents the last hurrah for one of the mainstays of the American luxury car movement. The Lincoln Town Car offers a simple, full-frame design that can be had in standard or extended-wheelbase editions. Either model features ample rear seat room, the availability of six-passenger seating, standard leather seats and rear-wheel drive dynamics. The Town Car's sole engine choice is a 4.6-liter V-8 that can be counted on to produce 239 horsepower and 297 lb-ft of torque, and there's no secret as to why this full-size sedan has been the preferred model of fleet buyers across the country: the formula works and is known for its reliability.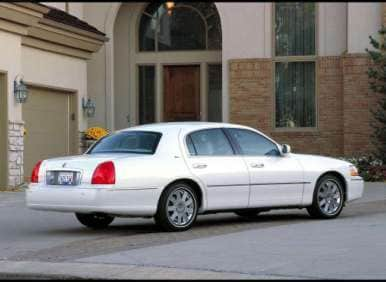 07. 2012 Volkswagen CC
The 2012 Volkswagen CC stands out from many of the vehicles on this list for its more personal take on the premium question. The mid-size Volkswagen CC offers unique styling thanks to its 'coupe-like,' rear-sloping roofline, and its interior features a 2+2 configuration that seems to wrap around occupants and keep them snug and cozy while they enjoy options such as a panoramic sunroof, wood trim and leather seats. The CC starts out with a turbocharged, 2.0-liter four-cylinder engine that is good for 200 horsepower, but opting for the VR6 4Motion Executive trim level introduces a peppy, 280 horsepower 3.6-liter six-cylinder engine that is paired with all-wheel drive. Like the CTS, the CC also offers a manual transmission with certain trims levels.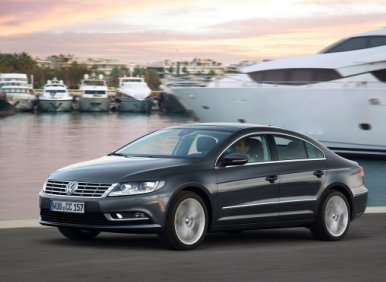 08. 2011 Cadillac DTS
The 2011 Cadillac DTS represents GM's interpretation of classic American luxury, joining the Town Car in offering six-passenger seating, a floaty ride and an interior large enough to host a family reunion. The Cadillac DTS might have disappeared from showrooms for the 2012 model year, but there are still a number of new 2011 examples for sale across the country. The DTS features a 4.6-liter V-8 that generates either 275 horsepower (base trim) or 292 horsepower (Platinum trim), and a four-speed automatic handles the shifting duties for the full-size sedan. Although its platform might not be the freshest on the market, the DTS can still be outfitted with gear such as adaptive cruise control, massaging seats and a blind spot warning system.