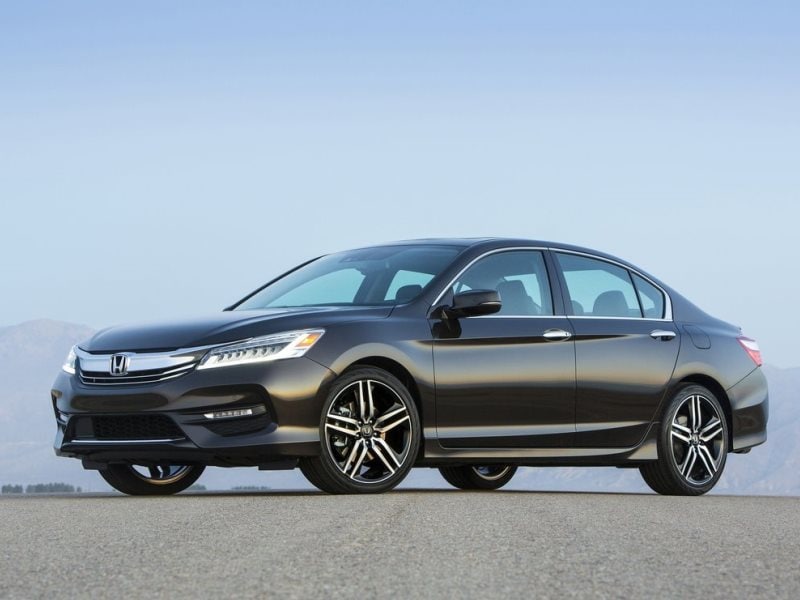 There was a time when the 30-MPG sedan was the stuff of dreams. As in; "One day there'll be a four-door sedan capable of getting 30 miles per gallon." Well, one day is today, and in fact, 30 MPG is kind of a middling number these days. With Honda's Accord Hybrid out there topping the heap at an EPA-estimated 47 MPG combined, our list of the best 30-MPG sedans for 2016 almost comes across as underachievers. Still, it's a sweet spot in the marketplace, as these models come in a variety of sizes, degrees of luxuriousness, and with a wide range of powertrains. As you might expect, hybrids are well represented, so are diesels, and even remarkably efficient plain old gasoline fired models. In other words, you have choices—lots of them. Which, of course is why you come to us, to help narrow those choices a bit. So let's get to it.
Acura RLX Sport Hybrid: 28-City/30-Combined/32-Highway
The only full-size luxury model to grace our list of the best 30-MPG sedans for 2016, the remarkable Acura RLX Sport Hybrid also boasts an all-wheel drive powertrain, making it one of only two models on the list to do so. Consistently overlooked in the marketplace, the big Acura is nonetheless quite an impressive car—if somewhat hamstrung by decidedly introverted styling. The 2016 Acura RLX Sport Hybrid teams a 3.5-liter V6 with a trio of electric motors and a seven-speed automatic transmission. Exceptionally well-equipped, the Acura RLX offers navigation, LED headlights, keyless entry and ignition, collision avoidance, lane and road departure intervention, as well as blind spot monitoring and rear cross traffic alert—all as standard equipment. Pricing starts at $59.950.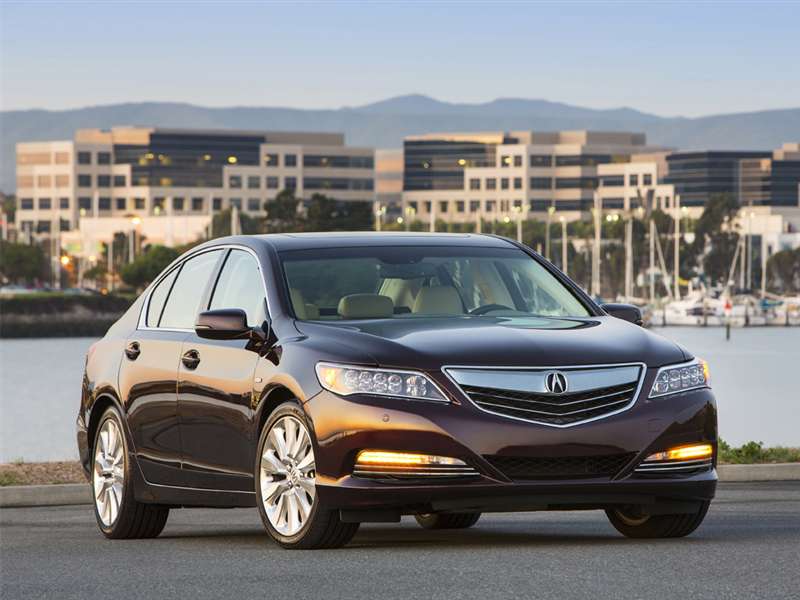 Audi A6/A7 3.0 TDI: 25-City/30-Combined/38-Highway
The sophisticated mid-size Audi A6 and A7 models get slightly refreshed styling for the 2016 model year. This includes revised front and rear fascias; a faster processor for the infotainment system, 3D animated graphics, and 4G LTE WiFi. These new features, combined with the pre-existing smoothness, comfort, and outstanding roadability of Audi's middle children make for an exceptional pair of automobiles. To see the 30 MPG combined figure, you'll go with the 3.0-liter turbocharged diesel V6. Power output is 240 horsepower and an amazing 428 ft-lbs of torque. An eight-speed automatic transmission and all-wheel drive are standard. Offering the fuel economy of a compact sedan, with the torque of an exotic sports car, these Audi models prove one can live luxuriously while enjoying a remarkable degree of frugality. Pricing starts at $59,500 for the A6 3.0 TDI, and $70,400 for the A7 3.0 TDI.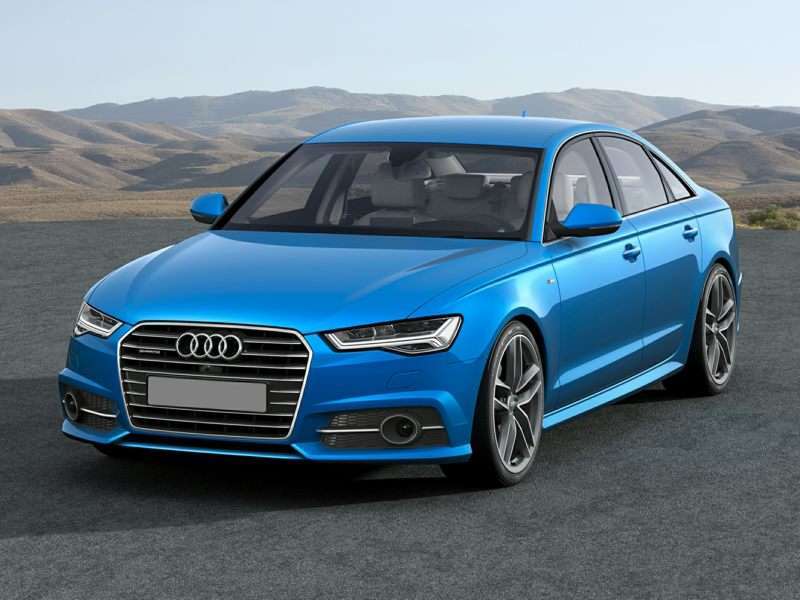 BMW 535d: 26-City/30-Combined/38-Hghway
Cries of blasphemy erupted when it was announced BMW was taking the 5 Series in more of a comfort-oriented direction as the current generation model debuted back in 2011. Of course, there was already so much agility built into the mid-sized BMW sedan, even going a tad kinder and a bit gentler still left loads of driving fun in the platform. Further, if you choose the diesel-powered 535d, you'll get outstanding fuel economy without foregoing the style and smoothness of the legendary BMW 5 Series sedan. This entry on our list of the best 30-MPG sedans for 2016 is powered by a turbocharged inline six-cylinder displacing 3.0-liters. The engine is good for 255 horsepower and 413 ft-lbs of torque. An eight-speed automatic transmission is standard, all-wheel drive is offered as an option. Pricing starts at $57,100.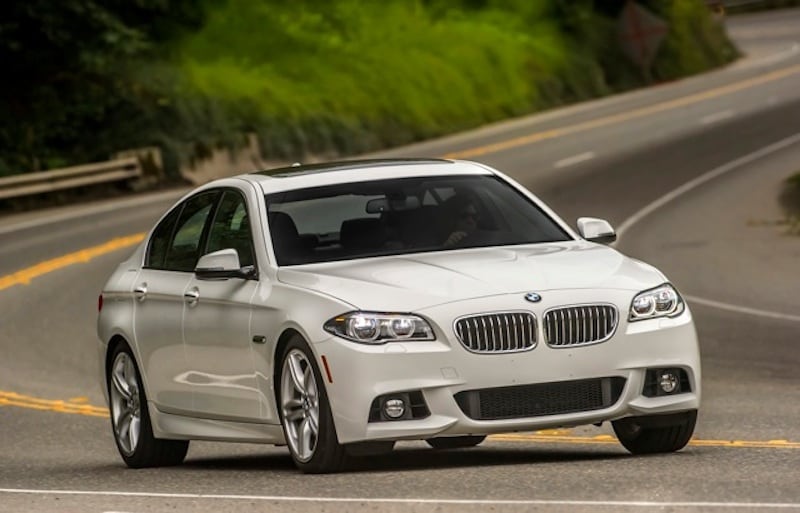 Photo by BMW Media
Honda Accord: 27-City/31-Combined/36-Highway
Honda's Accord has long been a favorite in the four-door sedan category. If there's a best anything list in the Accord's category, you'll find the model represented. It really is one of the best cars in production today—period. The model appears on our list of the best 30-MPG sedans thanks to the spendthrift ways of its 185-horsepower 2.4-liter inline four-cylinder engine paired with Honda's continuously variable transmission. The front-drive powertrain is good for 181 ft-lbs of torque. As nice as this is, the Accord's comfort, quiet, and smoothness are really what carry the day for the best-selling Honda sedan. Factor in an outstanding reputation for reliability, along with a strong value story, and it's pretty easy to see why the car is so popular. Pricing starts at $22,105.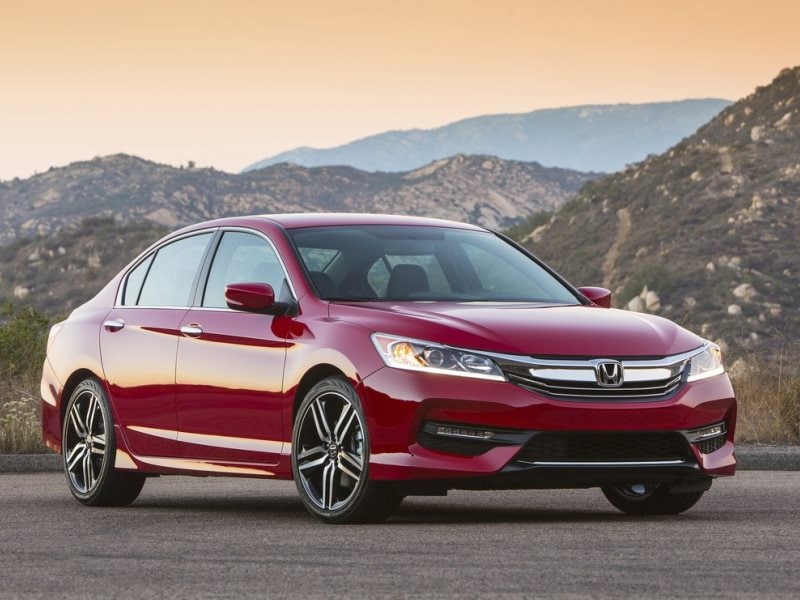 Hyundai Sonata Eco: 28-City/32-Combined/38-Highway
Hyundai treated its mid-size Sonata to a makeover for the 2015 model year, so it arrives on our list of the best 30-MPG sedans for 2016 relatively unchanged. This is fine because the Hyundai's handsome styling, competent performance, solid build quality, and generous array of standard features rank it among our favorite models. Styling has been toned down a bit from the groundbreaking previous generation, but it remains a solid attribute. The more spacious interior benefits rear seat passengers, while the suspension revisions make Sonata ride more comfortably for all. Power for the Sonata Eco comes from a 177-horsepower, 1.6-liter turbocharged four with 195 ft-lbs of torque. A seven-speed automated manual and front-wheel drive are standard for the Sonata Eco. Pricing starts at $23,275.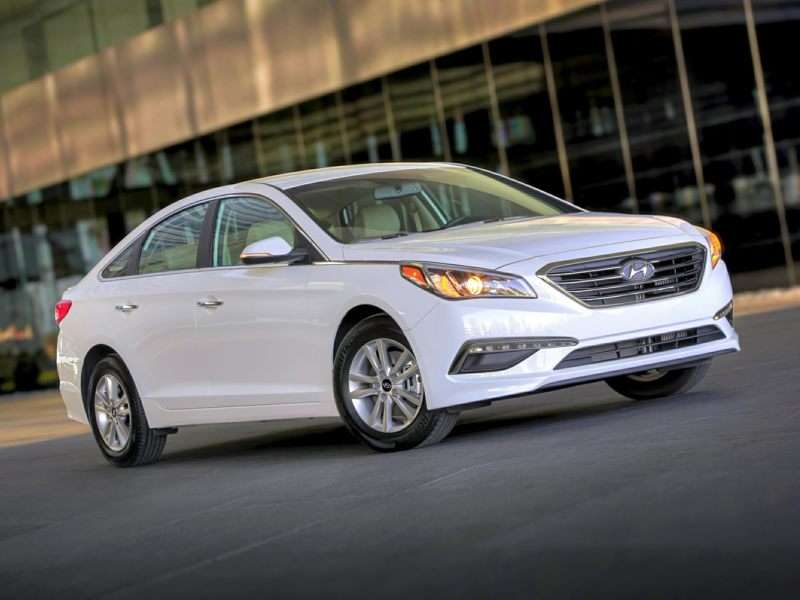 Mazda Mazda6: 26-City/31-Combined/38-Highway
Among the best 30 MPG sedans for 2016, Mazda's Mazda6 has few peers in the under $25,000 price range. Mazda builds its cars with drivers in mind, and at this price point, few sedans offer the driver engagement of the Mazda6. What's more, the Mazda6 is more than roomy enough to serve a family, offers an outstanding level of fit and finish, and is good looking too. Power comes from a 2.5-liter inline four-cylinder engine with 184 horsepower and 185 ft-lbs of torque. You'll go with the six-speed automatic transmission to hit the 31-MPG combined figure. Available features include Bluetooth, a touchscreen interface, keyless entry and ignition, automatic headlights, and rain sensing wipers. Pricing starts at $21,495.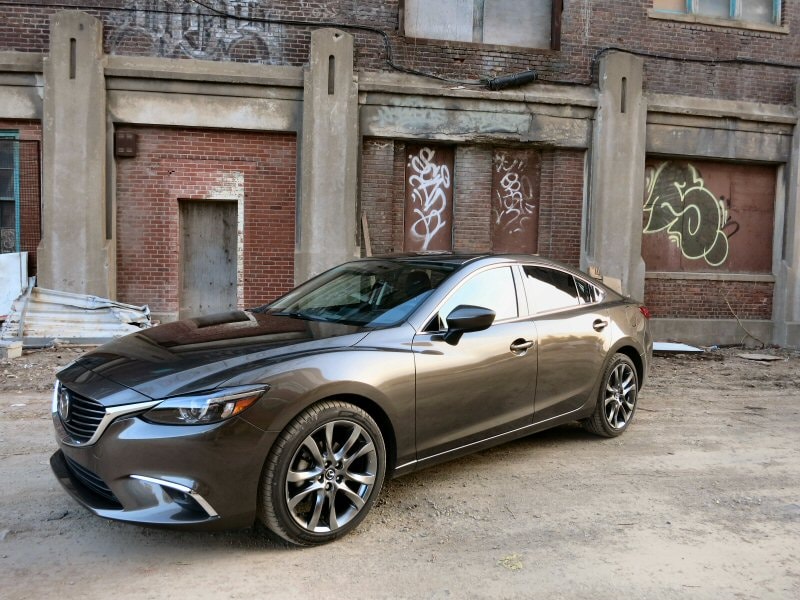 Photo by Benjamin Hunting
Mercedes-Benz E250 BlueTEC: 28-City/33-Combined/42-Highway
For those of you prone to observe patterns, you by now have noted all the German models on this list of the best 30-MPG sedans for 2016 employ diesel technology to earn their spots. You've probably also observed those diesel engines deliver amazing torque figures, while giving truly luxurious sedans the fuel appetite of an economy car. In this regard, the Mercedes-Benz E250 BlueTEC delivers all the goodness we've come to appreciate about the mid-size Mercedes-Benz model. Outstanding roadability, segment defining build quality, and exceptional comfort are solid characteristics of the E-Class Mercedes-Benz. Power comes from a 2.1-liter turbocharged four-cylinder with 195 horsepower and 369 ft-lbs of torque. Pricing starts at $52,650.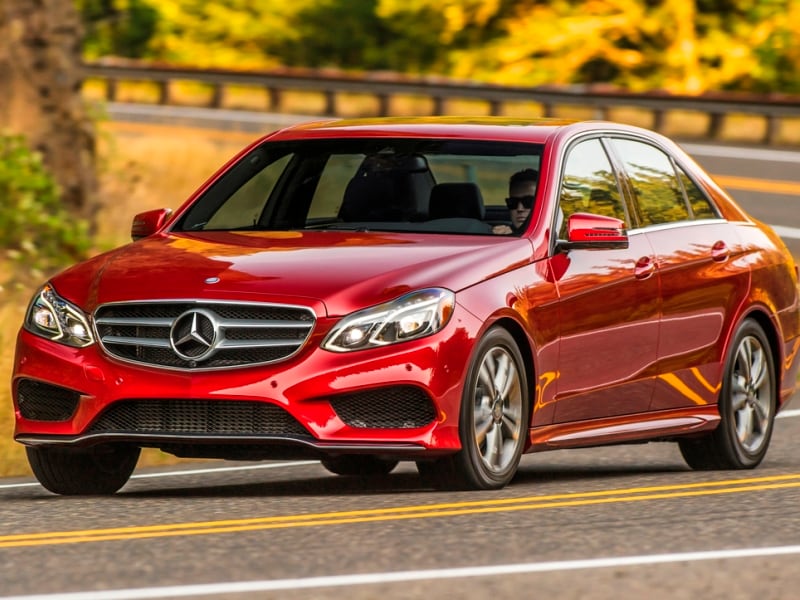 Nissan Altima: 27-City/31-Combined/38-Highway
Nissan is another automaker with a richly deserved reputation for producing cars with an eye toward driver engagement. While not exactly marketed as such, a quick test drive in Nissan's right-sized four-door sedan reveals excellent road manners and more than enough room for a young family. A bit smaller than the typical mid-size sedan, but too big to be considered a compact, Nissan's Altima hits the target for a lot of people. Interior accommodations are nicely mainstream (not overtly luxurious, but better than average) and the features list is pretty strong. To earn its spot on this list of the best 30-MPG sedans for 2016, the Nissan Altima runs a 2.5-liter four with 182 horsepower and 180 ft-lbs of torque. Front-drive and a continuously variable transmission are standard. Pricing starts at $22,300.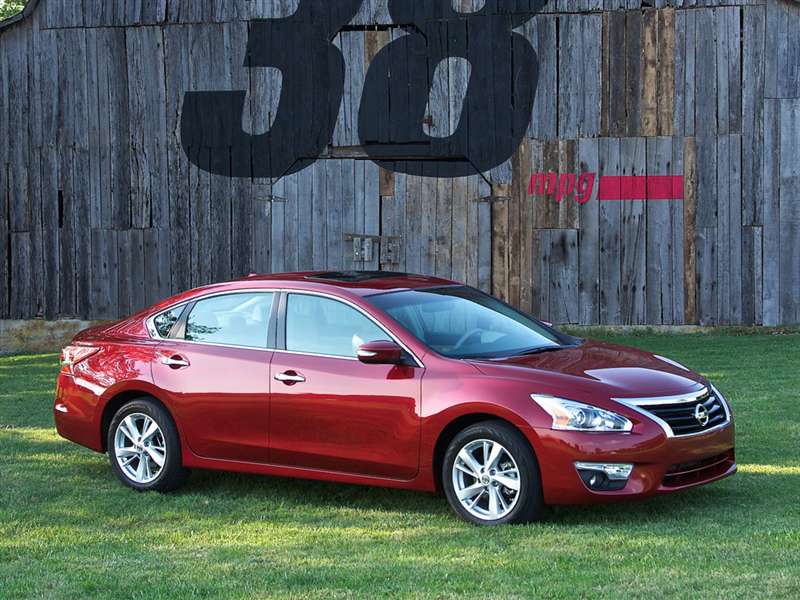 Subaru Legacy: 26-City/30-Combined/36-Highway
Those of you who live in true four-season climates are probably already aware of the virtues of the Subaru flagship sedan. People who live in more temperate regions probably see the Legacy as a strange little four door with an unusual engine. If you are among the latter group, you really need to stop and give the Legacy a serious look. That curious engine is one of the smoothest-running four-cylinder powerplants you'll ever see. Further, the all-wheel drive powertrain it's part of delivers outstanding traction in mud and snow. Yes. It also improves handling on dry pavement. Further, Legacy is very nicely equipped, handsomely appointed, and remarkably comfortable. To see 30-MPG you'll go with the 175-horsepower 2.5-liter engine and its 174 ft-lbs of torque. A continuously variable transmission completes the powertrain. Pricing starts at $21,745.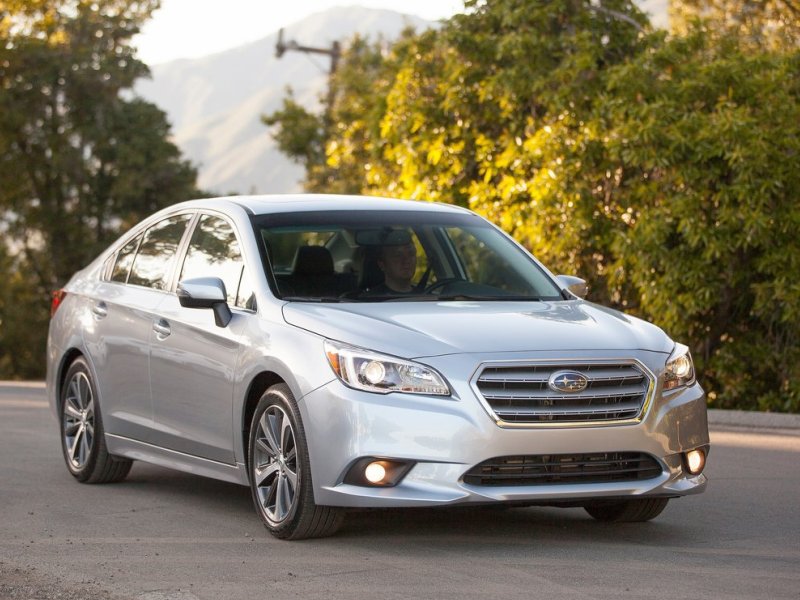 Volvo S60 T5: 26-City/30-Combined/38-Highway
Right about now, Volvo is probably feeling like the pretty girl in class who never gets asked out. Presenting one of the most physically beautiful lineup of cars in the company's entire history, Volvo's sales are off nevertheless. Somehow, the exceptionally well-endowed products of the Swedish automaker are being overlooked. As an example, the S60 is easily the prettiest car in its category. Further, it's outfitted with an amazing array of safety features, performs well, and has a nice slate of standard luxuries too. So what's the problem? Good question. All the other models in the category are really strong too though, so perhaps it's difficult to be heard above all the noise. All we know is we've enjoyed driving every S60 we've ever experienced. Marking it as one of the best 30-MPG sedans for 2016 is a 2.0-liter turbocharged four with 240 horsepower and 258 ft-lbs of torque. The front-drive powertrain is fed by an eight-speed automatic transmission. Pricing starts at $33,950.