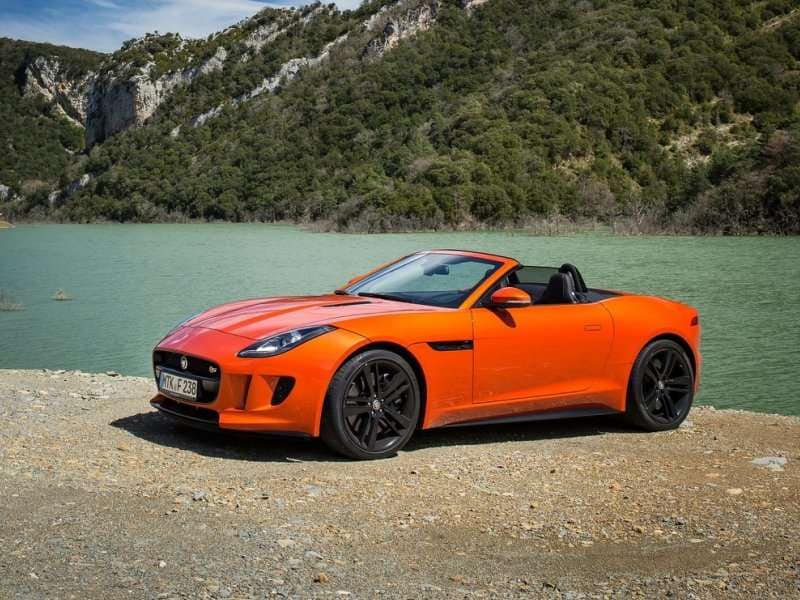 2014 jaguar ftype v8
Yes, many people will scan this list of the best 2015 V8 sports cars, and ask, "Where are Mustang, Challenger and Camaro?" Well, there's a difference between muscle cars and sports cars. The classic definition of a sports car is a small, usually two-seat vehicle (though some have useless back seats) designed for spirited performance and nimble handling. Similarly, BMW's M6, most models from Maserati and Aston Martin, as well as Jaguar's XK and Ferrari's California T are grand touring cars. While the Mercedes-Benz SL and Aston V8 could go either way, they are generally accepted as sports cars.
Also Before You Ask…
Yes, we know there are all sorts of one-off Lingenfelter, Saleen, Hennessey, Spyker, and other heavily breathed upon V8-powered sports cars out there—we play "Need For Speed" too, OK?  For this list, we focused on series production cars from mainstream manufacturers, giving a pass to Koenigsegg, because well, the company's trying so hard, and its cars are pretty badass. But if you feel they shouldn't be here, or you feel some other car deserves to be here just as much, go ahead and make your case in the comments section below—that's what it's for, knock yourself out.
Audi R8
Audi's R8 is remarkable in just how unremarkable it feels—until you find someplace to turn it loose and let it fly. Even then, the accurate steering and amazing grip of the all-wheel drive mid-engine sports car turn what would be extraordinary feats in most cars into routine. In other words, it's so good you really don't feel like you're doing anything out of the ordinary—until you get pulled over. Power comes from a 430-horsepower V8 with 317 ft-lbs of torque, routed through either a six-speed manual, or a seven-speed dual clutch automated manual. Pricing starts at $115,900.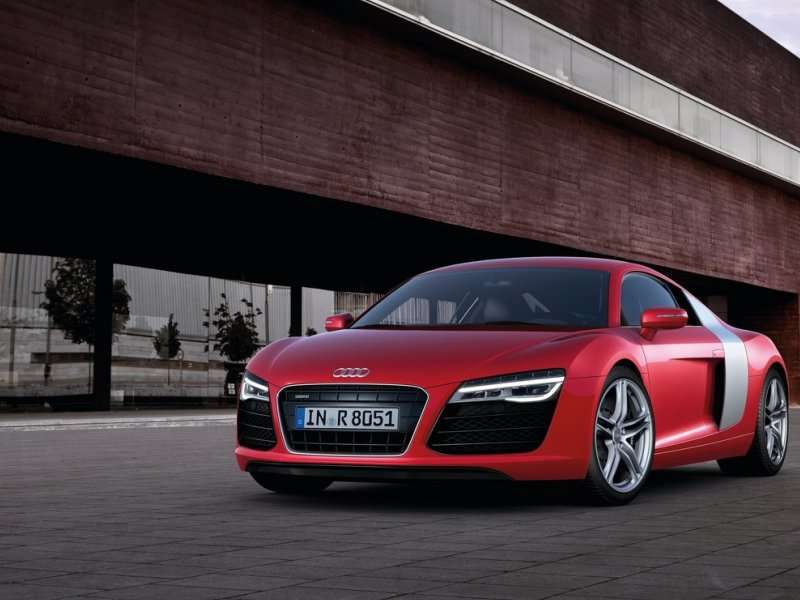 Aston Martin V8 Vantage
Easily the burliest Aston of the bunch, the V8 Vantage's power comes from a rip-snorting 430-horsepower 4.7-liter V8 with 361 ft-lbs of torque. A six-speed manual transmission feeds the rear wheels. Deemed Aston's Porsche 911 killer, the V8 Vantage is the marque's most affordable model, with a starting price in the high five figures. And yes, we know those high fives are still the stuff of dreams for the vast majority. But when you consider the beauty and exclusivity factor, along with the sheer desirability of the Aston Martin, the starting price of $99,990 almost looks like a bargain.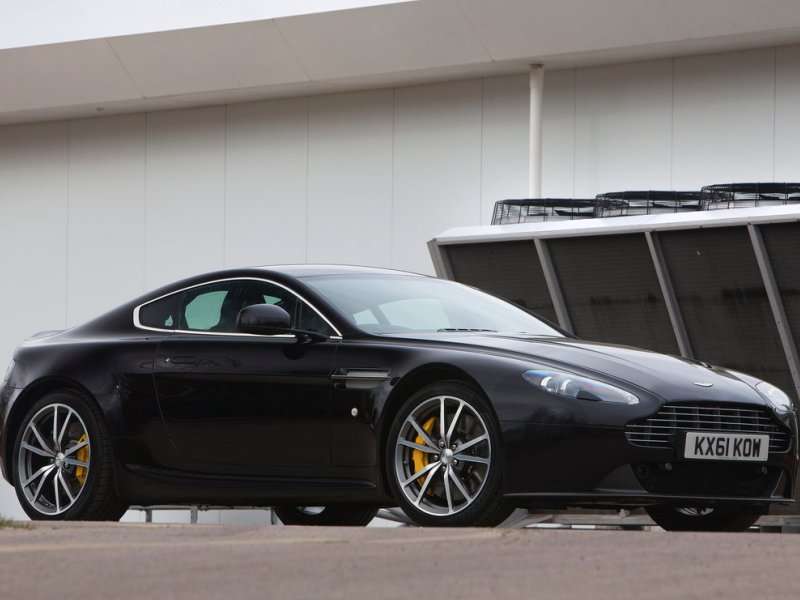 Chevrolet Corvette Stingray
Whenever we speak of Corvette, we marvel at how so much goodness can be offered at such a comparatively reasonable price. The Stingray is the least expensive car on this list of the best V8 sports cars, and yet it will competently run with any of the other cars on this list. As high performance sports cars go, pound for pound, dollar for dollar, your best bet will always be a Corvette. And, the 2015 Chevrolet Corvette Stingray is the best one yet. Power comes from a 455-horsepower, 6.2-liter V8 with 460 ft-lbs of torque. Pricing starts at $54,000.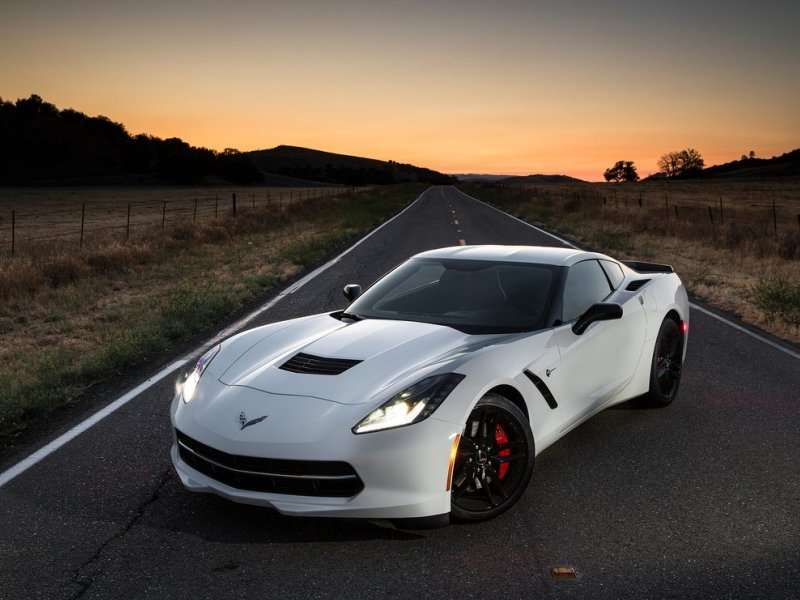 Koenigsegg Agera R
Straight outta Sweden comes some of the most formidable V8-powered sports cars the world has ever known. At the New York Auto Show in March of 2014, Koenigsegg showed its awe-inspiring 1140-horsepower Agera R. With a 0 to 60 of less than 2.5 seconds, the Koenigsegg hyper-car has an absolutely incredible top speed of 273 miles per hour, making it the fastest V8-powered road car in the world. The Agera R's twin-turbocharged engine displaces 5.0-liters and produces 885 ft-lbs of torque. But wait, there's more, the 2900-pound Agera R also features a removable hardtop. Pricing starts at $1.5 million.
Mercedes-Benz SL550/SL63 AMG
Let the arguments begin—some say SL is a sports car, others say it's a grand touring car. But grand touring cars have back seats and the SL doesn't. The SL does have every luxury feature imaginable, and it delivers outstanding performance when called upon to run like a sports car. Power for the SL550 comes from a 429-horsepower, twin-turbocharged V8 with 516 ft-lbs of torque. The SL63 AMG runs a 5.5-liter twin-turbo V8 with 530 horsepower and 590 ft-lbs of torque. Both rear drive models use seven-speed automatic transmissions. SL550 pricing starts at $106,900, SL63 starts at $148,050.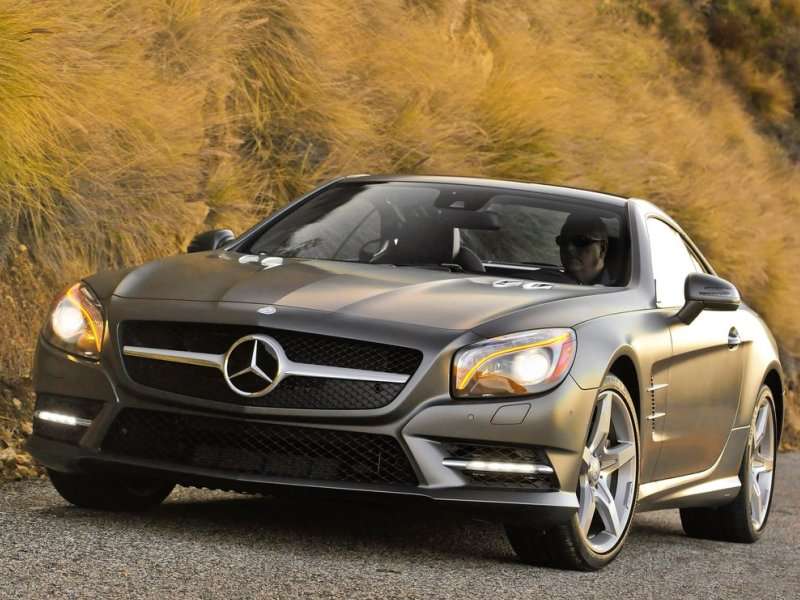 Mercedes-Benz SLK55 AMG
Anxious to rid the SLK of its "administrative assistant's" sports car image, the current generation SLK is the most aggressive outing yet for the smaller Mercedes-Benz sports car. Looking every bit like a miniature SL, the styling of the SLK goes a long way toward alleviating the perceived stigma. However, the base SLK models are a bit too underpowered to be taken seriously. For commanding performance in the diminutive Mercedes roadster you have to get the 415-horsepower, 5.5-liter AMG-massaged V8 with its 415 ft-lbs of torque. The rear drive two-seater uses a seven-speed automatic transmission. Pricing starts at $70,900.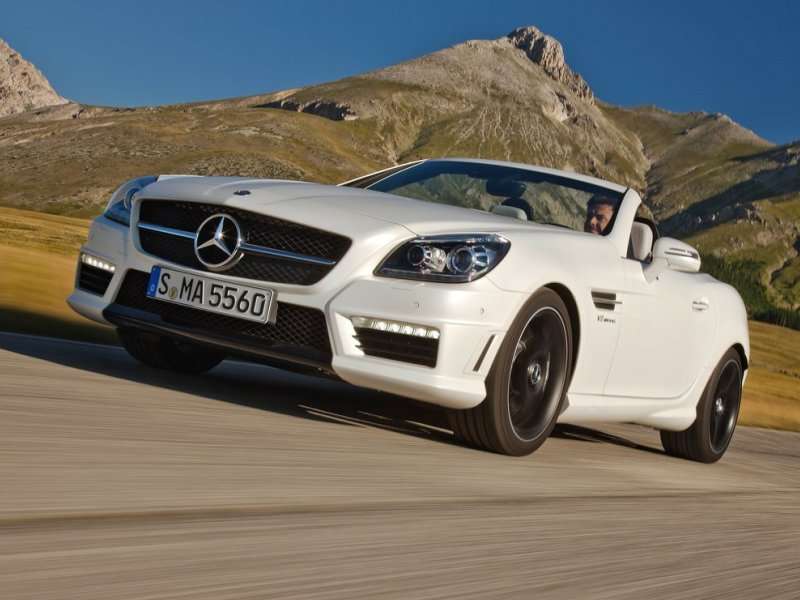 Mercedes-Benz SLS AMG GT Final Edition
On the other hand, nobody doubts the credentials of the SLS AMG as the spiritual successor to the legendary 300SL sports cars. Going into their final year of production (as if the name didn't tip you off) the 2015 Mercedes-Benz SLS AMG GT Final Edition is quite possibly the most exciting Mercedes-Benz sports car of the modern age. Garnering 583 horsepower and 479 ft-lbs of torque from a normally aspirated hand-built 6.3-liter V8, the SLS AMG GT Final Edition vividly demonstrates the capabilities of the people at Mercedes-Benz, given a blank canvas and free rein. Pricing starts at $221,580.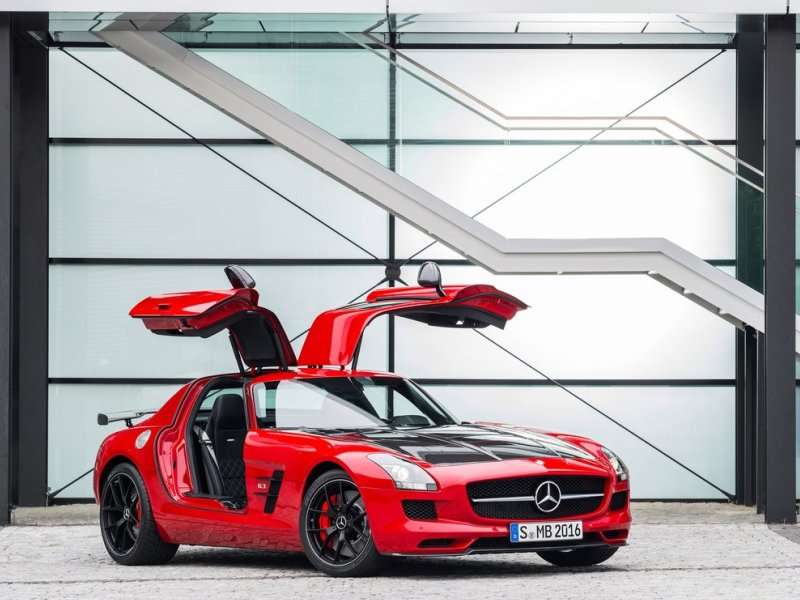 Ferrari 458 Italia
In the best tradition of mid-engine rear-drive Ferrari V8-powered sports cars, the 458 Italia is fast, beautiful, exactingly crafted, and absolutely joyous to hear, see, and most of all—drive. The Spider version of the 458 Italia holds the added distinction of being the world's first retractable hardtop mid-engine production car. The 458 is currently offered in three variants; Italia coupe, Spider, and Speciale. Both coupe and Spider use a 562-horsepower 4.5-liter V8 good for 400 ft-lbs of torque. The Speciale gets 597 horsepower from the same displacement. All three employ seven-speed automated manual gearboxes. Pricing starts at $233,509.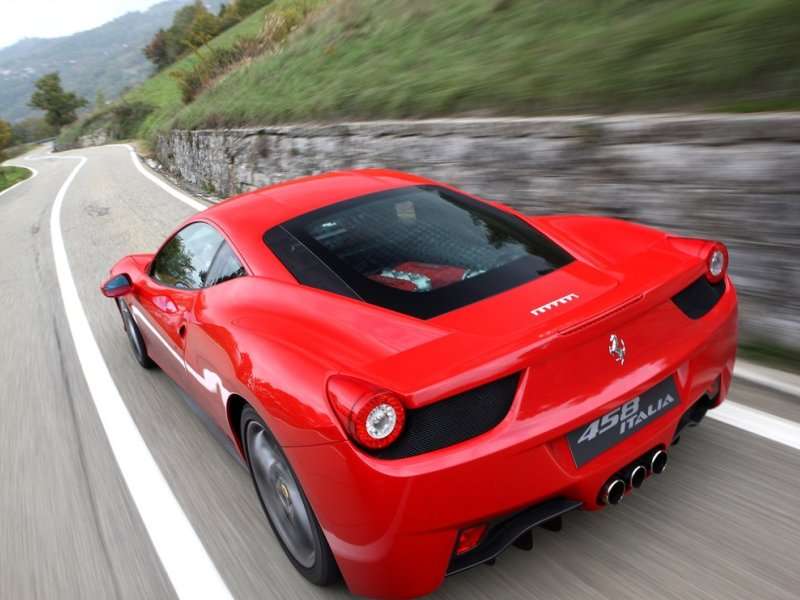 Jaguar F-Type V8 S
Jaguar's first true sports car in quite some time, the F-Type was well worth the wait—particularly the F-Type V8 S variant. While thoroughly in keeping with the beauty and grace expected of a Jaguar, the V8 F-Type's raucous nature has to be experienced to believe. Snarling, popping, and spitting fire in a most undignified manner—we love it! Faster than anything you're likely to come up against in most circumstances, the Jaguar F-TYPE V8 S uses a 495-horsepower supercharged 5.0-liter V8 with 460 ft-lbs of torque. An eight-speed automatic transmission feeds the rear wheels. Pricing starts at $92,000.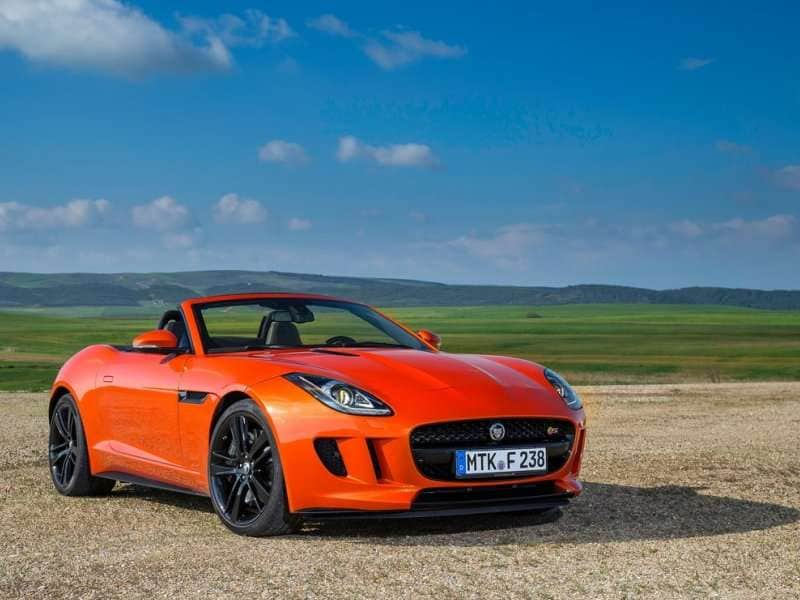 McLaren P1/MP4-12C/650S
McLaren made its bones racing, and indeed its Formula 1 team is one of the most formidable in the sport. McLaren actually offers three V8-powered sports cars; the 903-horsepower P1 Hybrid, the world's first hybrid mid-engine sports car, all 375 of which are already sold; the 616-horsepower, 3.8-liter twin turbocharged 12C with 443 ft-lbs of torque, and the 641-horsepower 650S with 500 ft-lbs of torque, also from the twin-turbocharged 3.8-liter V8. Thinly-disguised racing cars for the street, McLaren automobiles are very rarely seen due to their low production numbers and high pricing. The company's cars start well over $200,000.