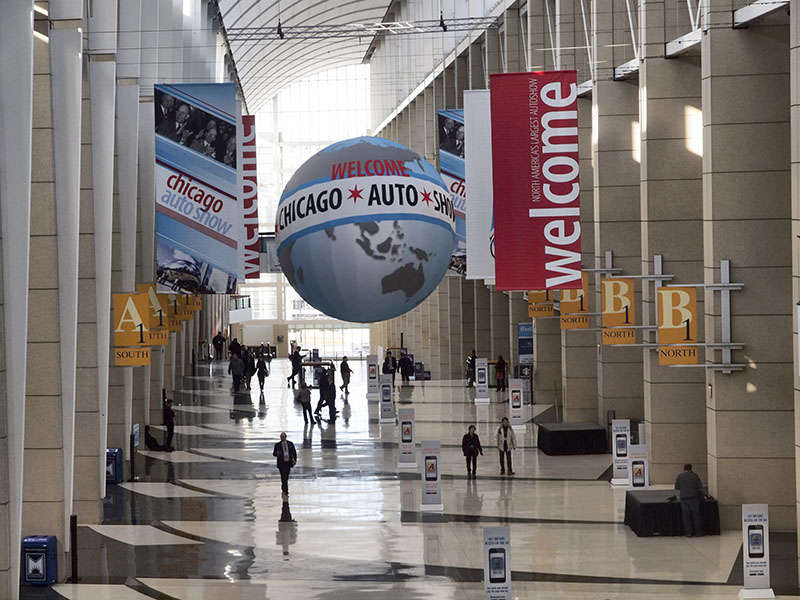 The 2014 Chicago Auto Show is now open to the public, running from February 8 to 17. Despite frigid temperatures, snow, and wintry mixes, the stalwart Autobytel team headed to the Windy City to check out the latest in new cars and automotive news.
Photo: Megan Green
Making its global debut from the Chicago Auto Show was the 2015 Subaru Legacy sedan production model. Available in dealerships this summer, the updated all-wheel drive Legacy has a lighter aluminum hood for more nimble driving and features more passenger room.
Photo: Megan Green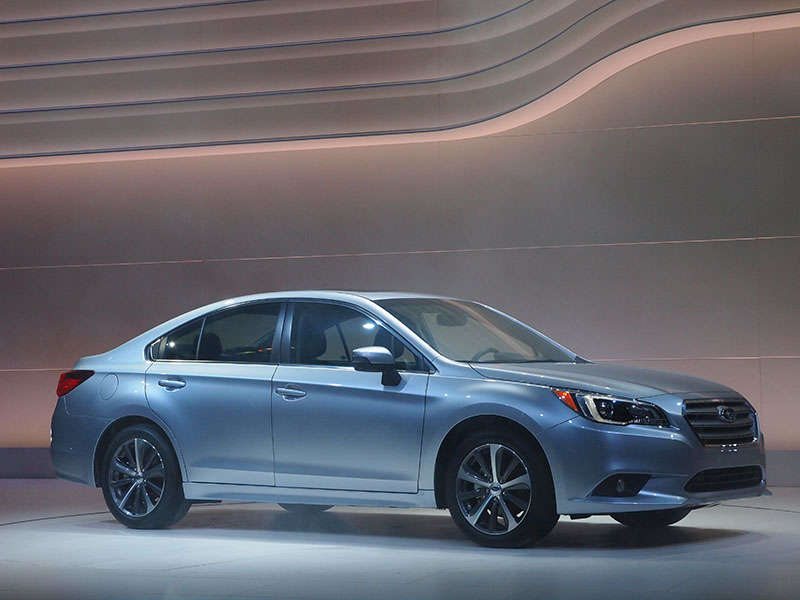 If off-roading and big trucks are more your thing, Toyota launched the TRD Pro Series Tundra, Tacoma and 4Runner. Show attendees can ride along on a track that includes a balance board, articulation rack and two-feet-deep water. They expect to do over 700 ride-alongs a day.
Photo: Megan Green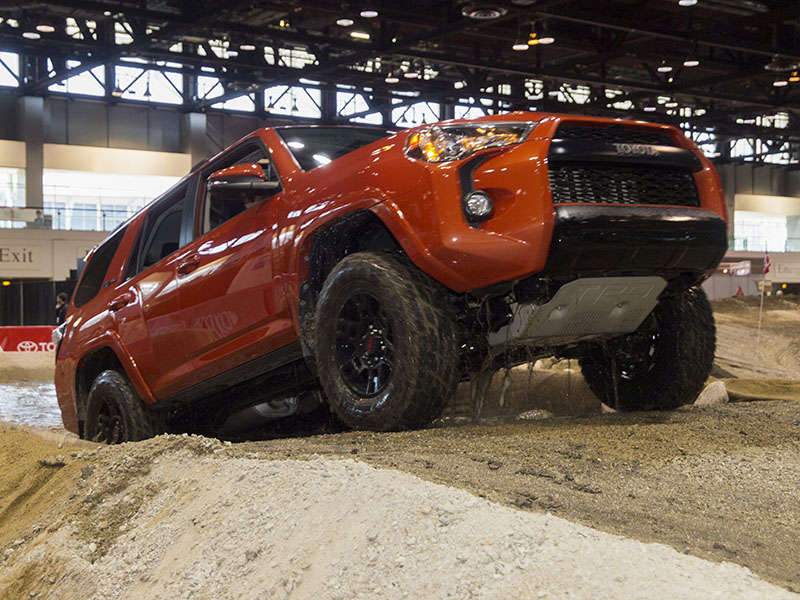 Toyota also has its FV2 concept on the show floor. The FV2 communicates with other vehicles and steering is operated by leaning left, right, back, and forward - and it also flashes graphics across its surface.
Photo: Megan Green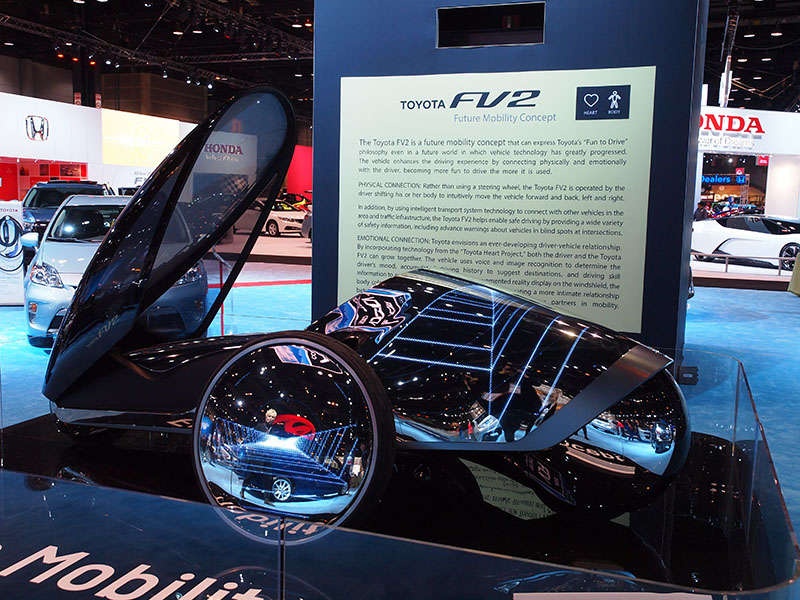 Looking to the past, Gail Brown's Skylight Blue 1965 Mustang Convertible is over in the Ford booth. This beautiful classic is the first Ford Mustang ever bought, and is shown next to the 2015 Mustang launched this past December to celebrate the pony car's 50th anniversary.
Photo: Megan Green
There is a cool demo of a 2015 Mustang on a dyno, but the Mustang pinball is irresistible fun.
Photo: Megan Green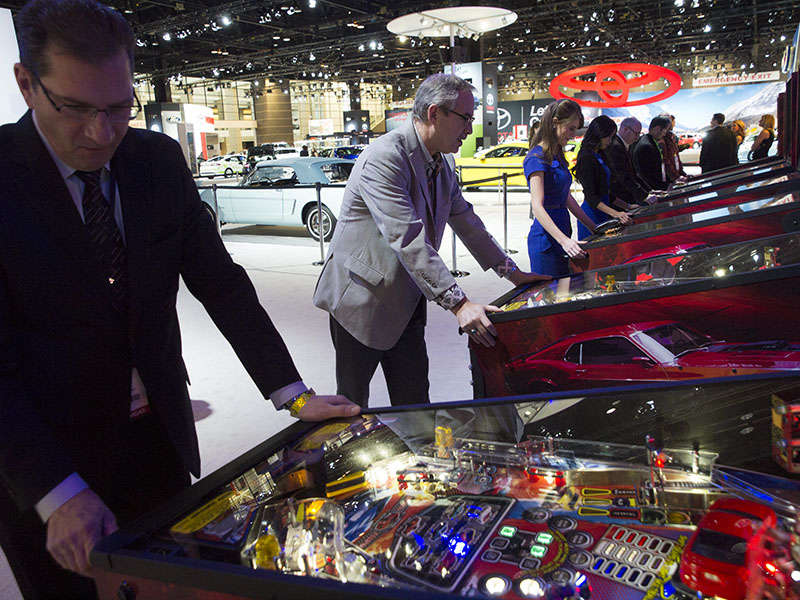 Mazda will be racing their prototype in the new TUDOR United SportsCar Championship series. There are more race cars on the show floor in Infiniti, Toyota, Honda, to name a few.
Photo: Megan Green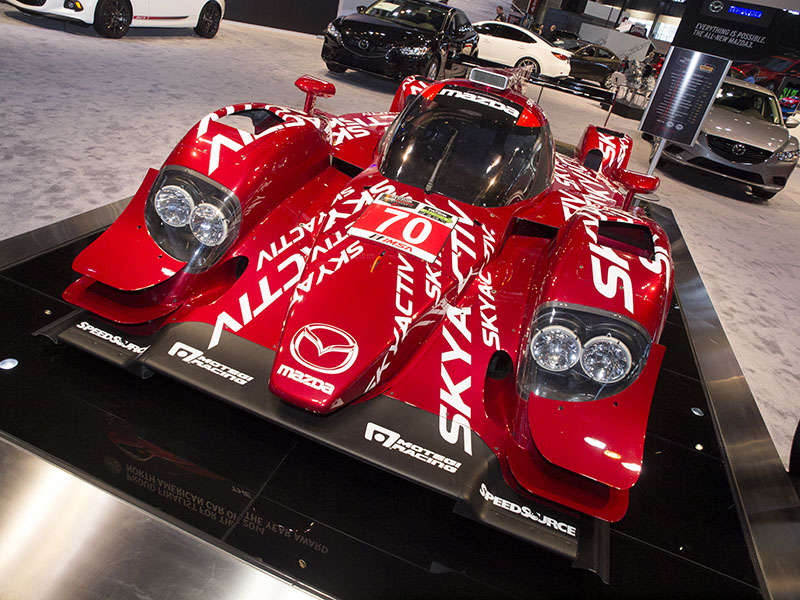 Dirty, venomous, lethal snake - the SRT Viper that won third place in the GT Le Mans series at Rolex 24 at Daytona is on display, with all its dust and sweat from the race.
Photo: Megan Green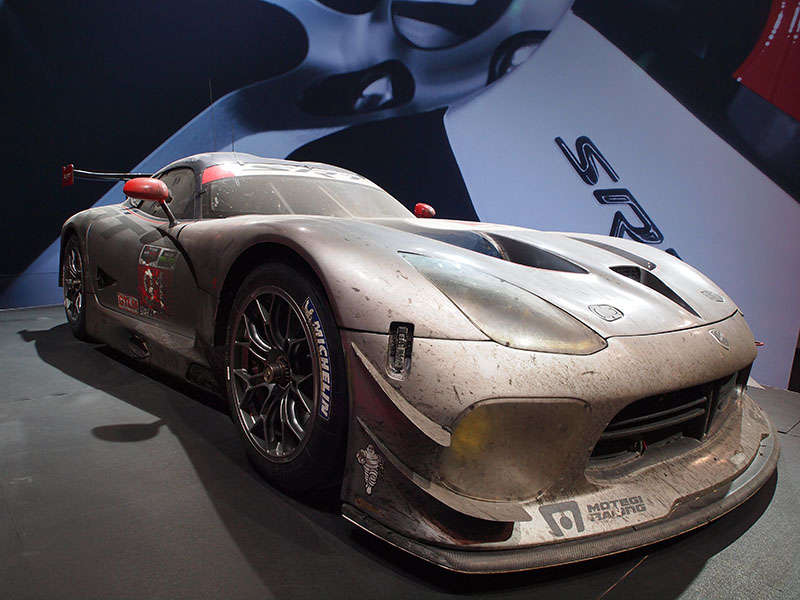 BMW brought a huge line-up to the show, including the i3, Autobytel's winner of the 2014 Alt Fuel Car of the Year award, and the 2014 BMW 740Ld xDrive  - the 7-Series diesel sedan.
Photo: Megan Green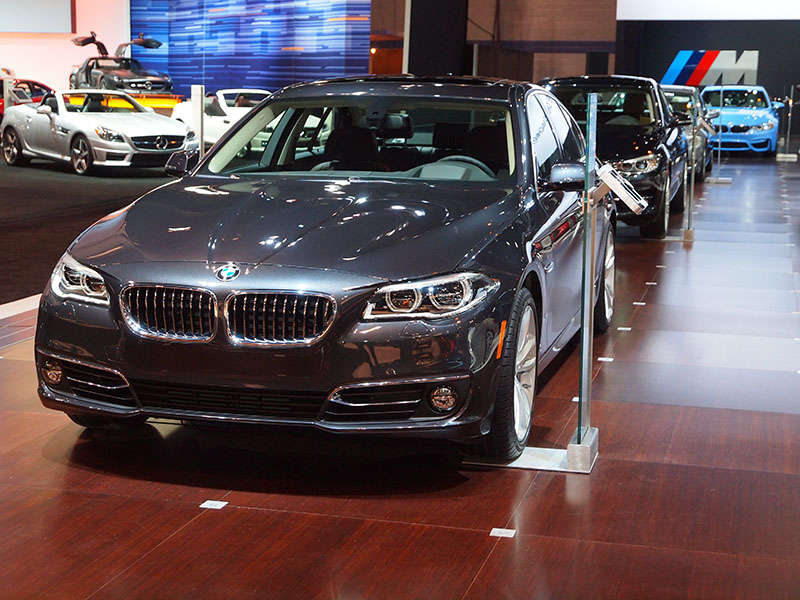 More diesel: the Nissan Frontier Diesel Runner sports a transparent hood accented with carbon fiber, showing off the 2.8-liter 4-cylinder Cummins turbo diesel engine.
Photo: Megan Green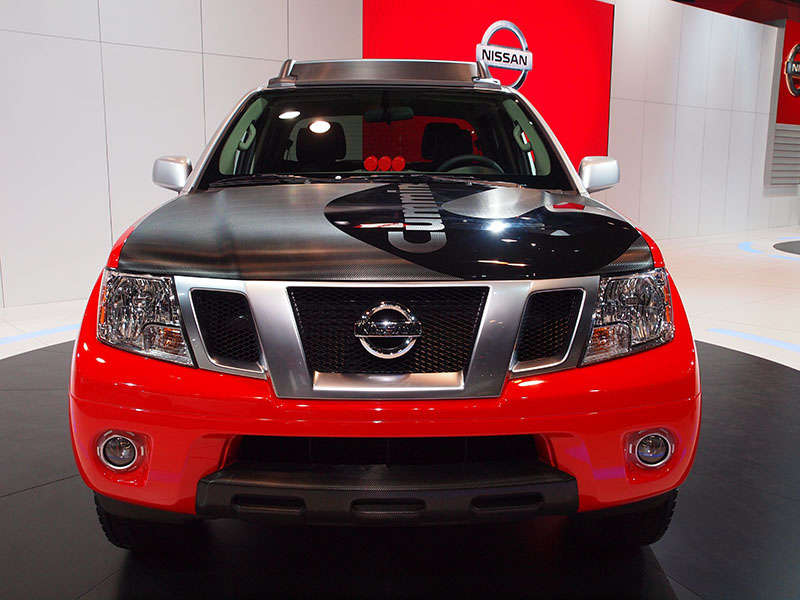 The 2014 Chicago Auto Show in Photos
The 2015 Nissan Versa Note SL is a fifth trim level for the automaker's hatchback. While the upgrades are merely aesthetic - such as a rear spoiler, leather-wrapped steering wheel and a black and silver instrument cluster - the Bluetooth® Hands-free Phone System will come standard with the model.
Photo: Megan Green