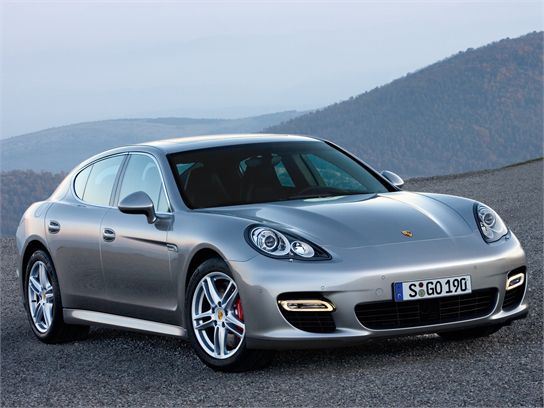 From Ferrari to Lamborghini to even Chevrolet with their Corvette ZR1, when it comes to two door exotics, break out your alligator-skin check book and take your pick. There is no shortage of sports cars well over $100,000+. But sedans? Turns out there aren't that many in this rare club, but the list is growing with entrants from, of all companies, Porsche and Aston Martin. Check out some of our favorites, along with a look at what exactly comes with a $100,000+ sedan, and our take on who you might be if you have the keys to one in your pocket.
Page 2
$103,390 ( $96,200) The Audi S8 is a performance version of the regular Audi A8 sedan, the largest sedan Audi makes. It is a brutally fast vehicle with a 5.2-liter V10 engine that makes 450 horsepower and 398 pound-feet of torque. All-wheel drive is standard so you might want to keep one of these for your crib in Aspen. It is built upon a rare all-aluminum frame which is lighter, stronger, and safer than steel.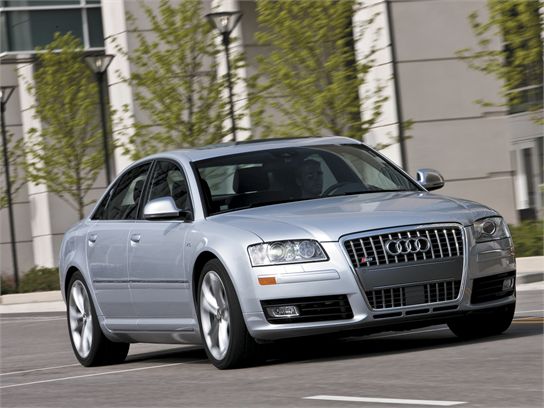 Page 3
 Valcona leather seats and an Alcantara leather headliner  Bang & Olufsen sound system, also known as a concert hall on wheels  Lamborghini-sourced V10 engine  Sunroof with solar panels for producing auxiliary power The S8 doesn't look like a $100,000+ car, and you like that. You are a politician that wants to lay low and still enjoy the fruits of errant campaign contributions.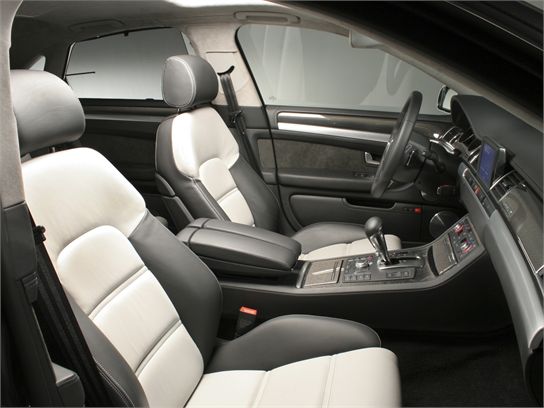 Page 4
$131,350 AMG is a subsidiary of Mercedes-Benz that takes regular-Benzes and turns them into super-Benzes. For instance, a Mercedes-Benz S550 does a yawn-inducing 0-60 in 5.4 seconds, barely enough time to read a Sunday newspaper. The upgraded and highly-tuned S63 AMG can hit that in only 4.6 seconds and looks good doing it with aggressive body work and AMG-specific wheels.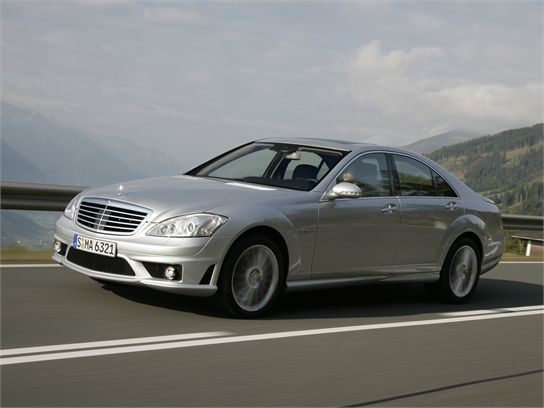 Page 5
 Hand-built, 518 horsepower engine  Alcantara leather on side pillars, sun visors, and headliners  186 mph top speed You live in a town where having a base Mercedes-Benz S-Class doesn't really set you apart, and buying a Ferrari screams "nouveau rich."
Page 6
$105,825 ( $84,200) The 7-Series is the top of the line BMW. With enough box checking you are seeing 6 digits faster than a news anchor on Mega Millions night. Equipped with a V8 and enough technology to embarrass the Shuttle Discovery, the recently introduced 2009 7 Series is well worth the money.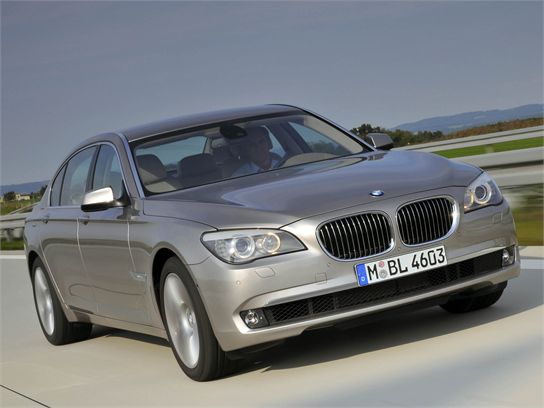 Page 7
 Shoulder to lumbar massaging rear-seats  Power rear and rear side window sun shades  Night vision with pedestrian detection Soft close automatic doors You once used the phrase "Study hard for your Series 7 so you can buy a 7 Series." The other day you told someone "I live by the three Bs of banking: bailouts, bonuses, and BMWs." They didn't laugh.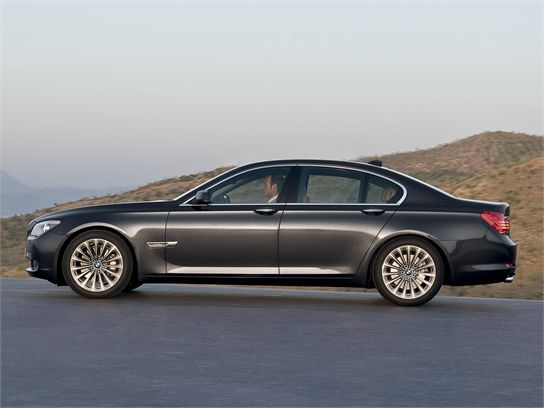 Page 8
$105,885 Not only is the LS 600h L the most technologically advanced vehicle Lexus has ever built, it is probably one of the most technologically advanced vehicles on the road. It is certainly the most expensive vehicle Lexus has ever offered, and probably the only hybrid on the road that can hit 60 mph in 5.5 seconds and still maintain Super Ultra-Low Emission Vehicle status.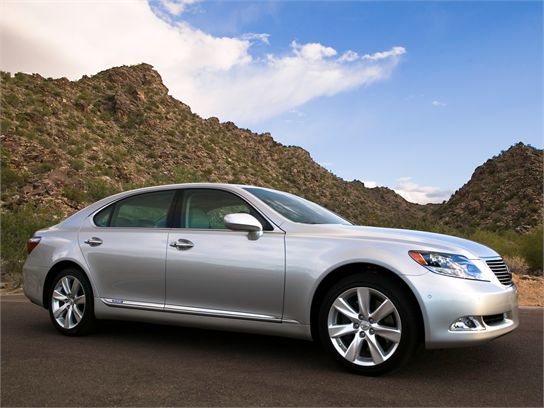 Page 9
 Advanced Parking Guidance System (it parks itself)  Advanced Pre-Collision System with Driver Attention Monitor   The world's first LED low-beam headlamps You want an environmentally responsible hybrid, but you don't want to be chauffeured around in the backseat of a Toyota Prius. Your name is probably Paul McCartney.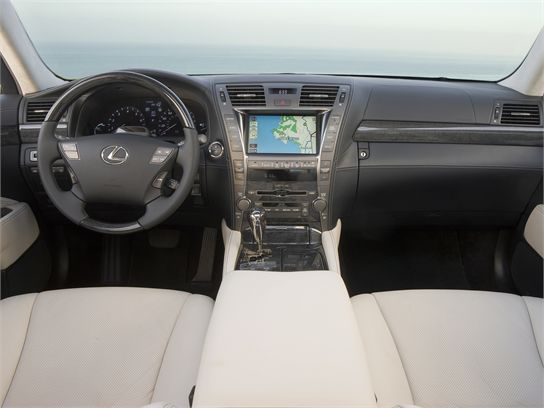 Page 10
$122,300 The Quattroporte offers the hand-crafted feel and excitement of an Italian sports car but offers the ability to accommodate rear passengers too. Perhaps one of the most unique aspects of this sedan is how customizable the interior is. You can specify the color of everything from the stitching holding the leather seats together to the piping around the carpets, and ever the color of the seatbelts. With no restrictions, it can get ugly real quick if you lack a sense of what matches and what doesn't.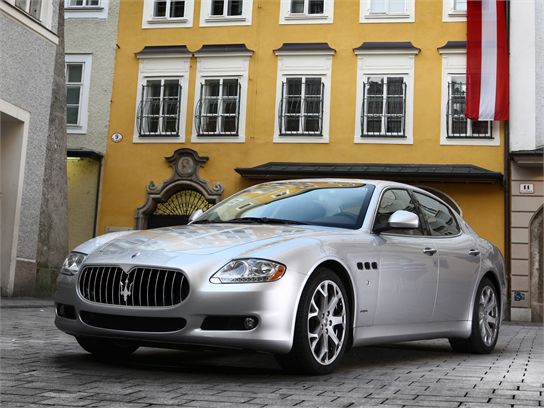 Page 11
 The ultimate in interior personalization  Custom Maserati luggage tailored to fit in the trunk  Exotic wood options like Starwood, Vavona and Polished Wenge You'd like to buy a Ferrari but must settle for the "Ferrari of four-door sedans" because you chose to have kids. You like buying things that commoners have trouble pronouncing on first attempt.