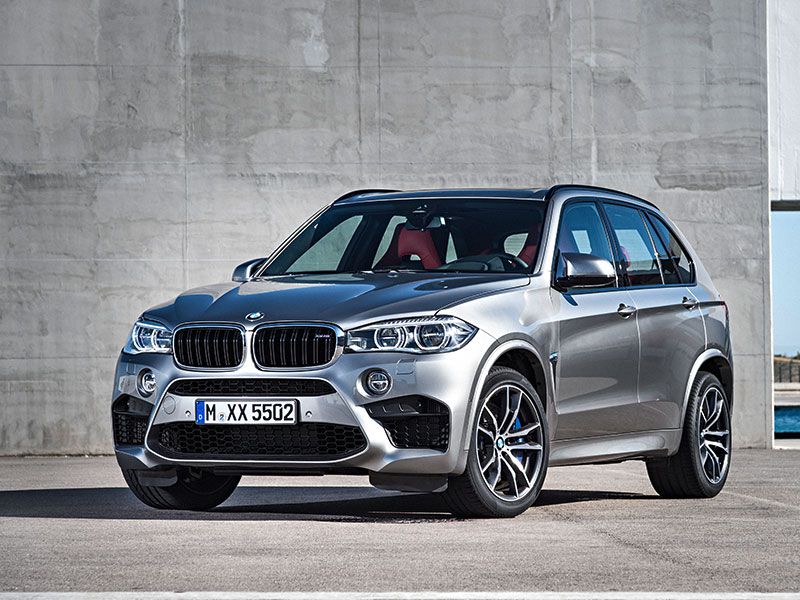 2016 BMW X5 M ・ Photo by BMW
The Oxford dictionary defines the word "comfortable" as physically relaxed and free from pain or constraint; free from stress or fear; as large as is needed or wanted; with a wide margin — as in a comfortable victory. As we endeavored to apply these attributes to a group of the 10 most comfortable SUVs for 2016, we considered spaciousness, smoothness of ride, ease of handling and parking, cargo capacity, and relative affordability—all in our quest to distill the list of SUVs down to the most comfortable offerings. You'll note the vast majority of the vehicles on this list fall into the crossover category. Crossovers bring the driving attributes of the cars upon which they are based to the equation, which generally makes them ride more comfortably.
2016 Acura MDX
With Acura's MDX, you'll get the latest technology, a comfortable ride, athletic handling, a long list of standard features, and a spacious interior. Along with seating for seven, you'll find automatic LED headlights, a power liftgate, a sunroof, keyless entry and ignition, tri-zone automatic climate control, a multi-angle rearview camera, and leather upholstery—all as standard equipment. The MDX offers 15.8 cubic feet of cargo capacity behind its third row, and a total of 90.9 cubic feet of cargo capacity with the second and third rows folded.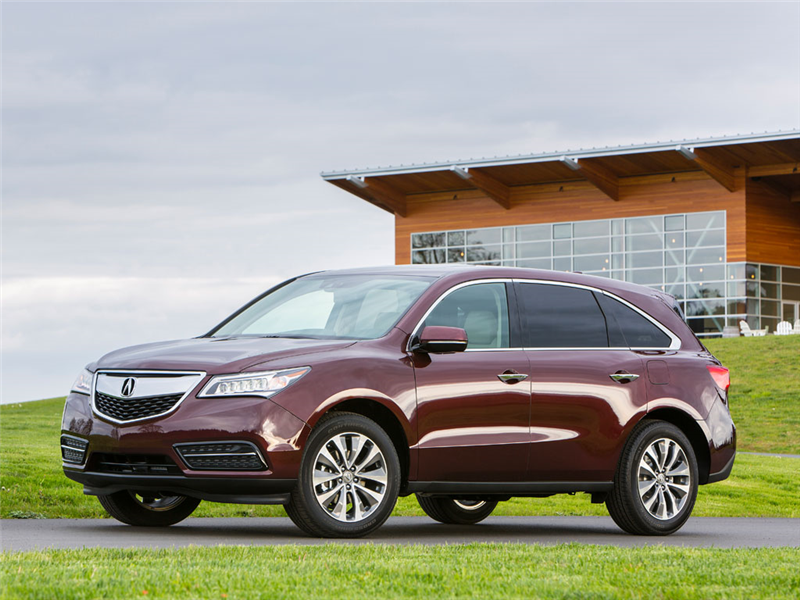 2016 BMW X5
For those who place a premium on driving enjoyment, too, few choices rival BMW's X5. Drivers will find the BMW to ride quietly and with a great deal of suppleness. The smoothness and refinement of its powertrains deliver much in terms of comfort, as well. Further, the BMW X5 has a wide variety of engines to choose from, as is typical of the brand. The list of standard features on this luxury midsize SUV includes adaptive xenon headlights, a panoramic sunroof, a power liftgate and automatic wipers.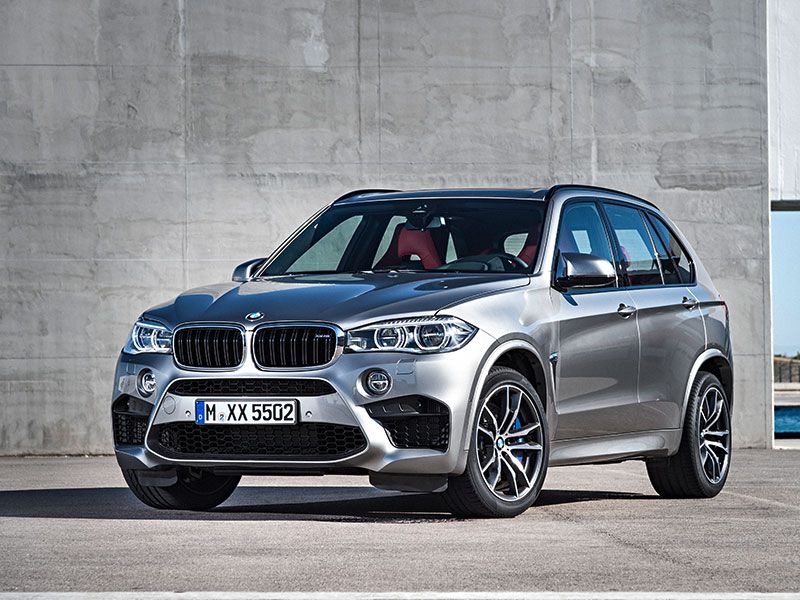 Photo by BMW
2016 Buick Enclave
For families who need a lot of space, luxurious accommodations, a quiet and smooth ride, predictable handling, and a reasonable price, the large Buick Enclave fills the bill nicely. By the way, Chevrolet's Traverse and GMC's Acadia are pretty much the same—sans the lux—at a lower price point. Standard features include automatic xenon headlights, a power liftgate, remote ignition, tri-zone automatic climate control, and, new for this year, a built-in Wi-Fi hot spot. Enclave offers 23.3 cubic feet of cargo space behind the third row, and a total of 115.2 cubic feet with the second and third rows folded.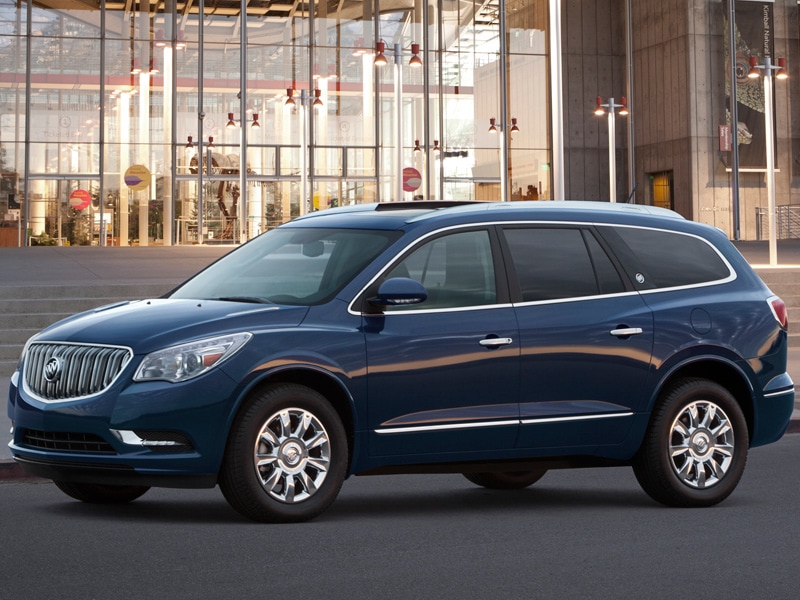 2016 Ford Flex
While the appearance of Ford's Flex is polarizing—you'll either like it or you won't—there's no arguing with the comfort and utility of the boxy crossover. As hard as Flex is to categorize (and look at, for some people), living with it is blissfully easy. When it comes to space, versatility, and driving characteristics, the Ford is hard to beat. Flex can accommodate a total of 83 cubic feet of cargo with the second and third rows folded.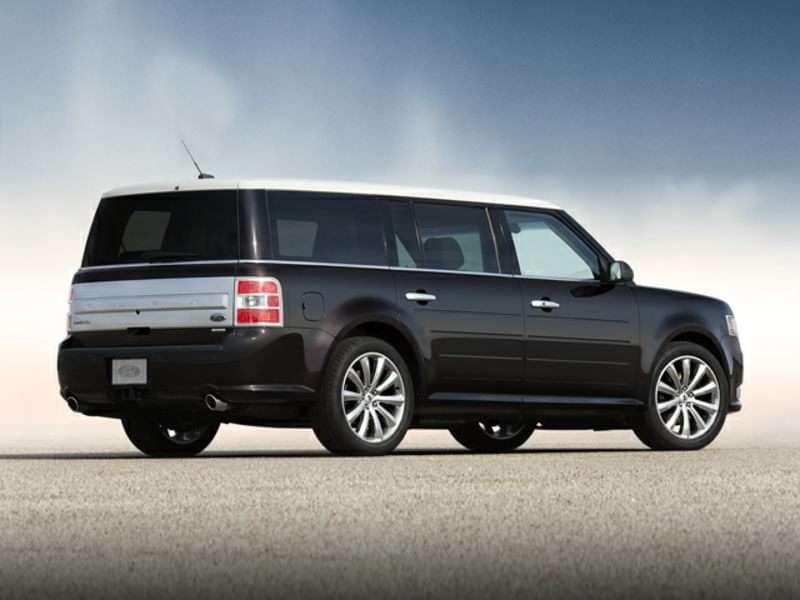 2016 Hyundai Santa Fe
Hyundai's Santa Fe offers three rows of comfortable seats, an outstanding array of standard convenience features, a comfortably quiet ride, and handsome exterior styling. Further, Hyundai products have a demonstrated reputation for reliability as well. A most impressive automobile, the Hyundai Santa Fe is definitely worthy of consideration. Cargo capacity is 80 cubic feet with the second and third rows folded—13.5 cubic feet with the third row deployed. Standard features also include windshield wiper de-icers, a rearview camera, and Bluetooth.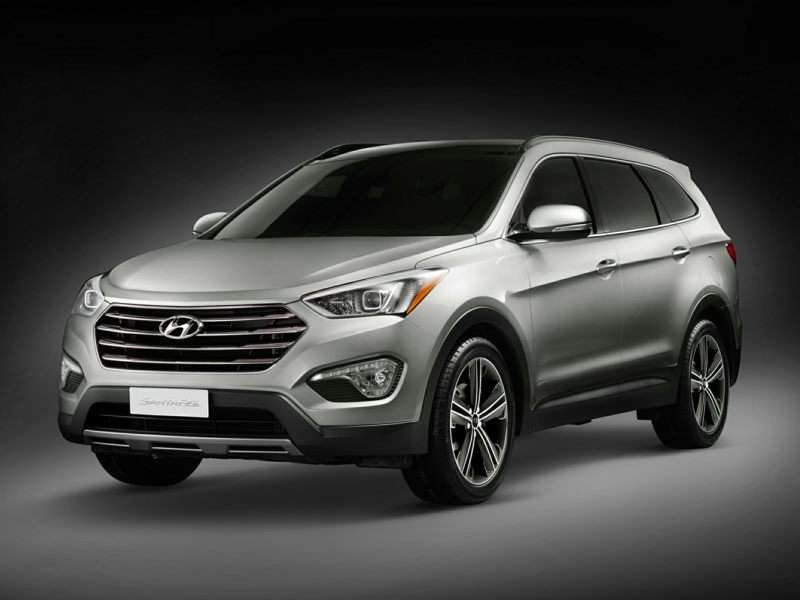 2016 Jeep Grand Cherokee
One of the few true SUVs on this list, Jeep's Grand Cherokee offers ride comfort and interior accommodations rivaling the best of the breed. Plus, it tows up to 7000 pounds, making it one of the best all around SUV picks on the market. A few adjustments were made for this year, including updated steering and suspension for better comfort. Standard features include the brand's Uconnect infotainment system and dual-zone climate control, while systems such as adaptive cruise control, front and rear parking sensors, and remote start are optional.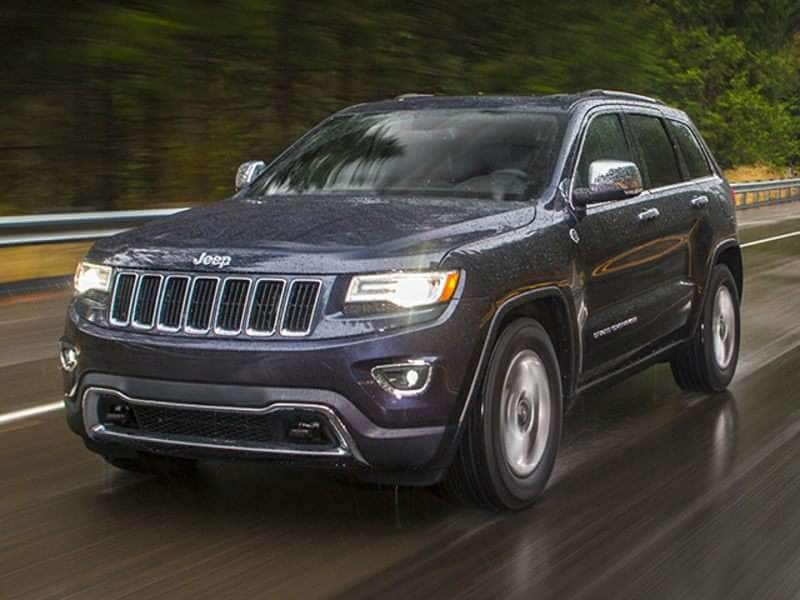 Photo by Jeep
2016 Land Rover Range Rover
Land Rover may not have invented the comfortable SUV, but it perfected it. Palatially luxurious interior accommodations comprised only of the finest materials, a silken ride, tenacious handling, powerful engines, and offroad ability exceeded only by vehicles with treads rather than tires number among the calling cards of Land Rover's all-conquering Range Rover flagship. Standard features include an adjustable air suspension system, touchscreen navigation, tri-zone automatic climate control, and a power rear liftgate.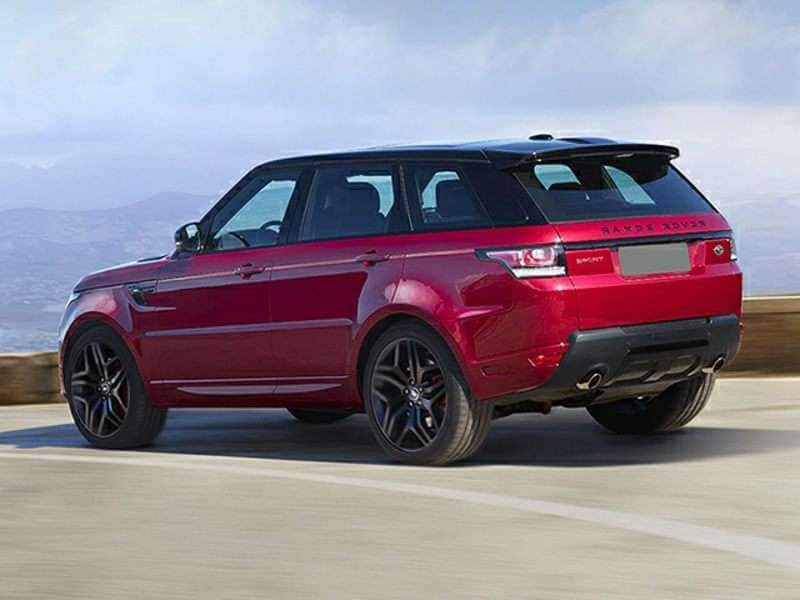 Photo by Jaguar Land Rover
2016 Lexus RX
The original luxury crossover SUV, the Lexus RX is something of a benchmark in the category, and it retains its status as one of the most comfortable SUVs with its full redesign for this year. Its beautifully finished interior is complemented by one of the longest lists of luxury features out there. Further, reliability is a well-established commodity. While the Lexus does sacrifice third-row seating, the two rows it offers are exceptionally comfort-oriented. And then, there's the Lexus RX's quiet, smooth, and competent ride quality, ensuring comfort for driver and passengers alike.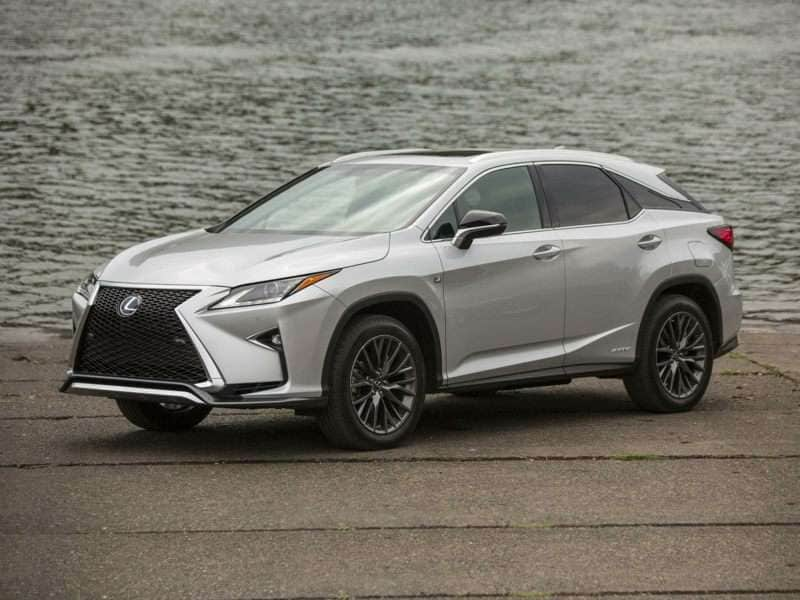 Photo by Lexus
2016 Mazda CX-9
Driving enthusiasts in need of seating for seven passengers and admirable dynamic capabilities would do well to take the redesigned 2016 CX-9 out for a turn. They'll find entertaining handling, a responsive engine, a spacious interior, and a third-row seat capable of accommodating grown folks. The second row seats recline as well as slide fore and aft, and the large rear doors make accessing the third row quite easy, which is key for a comfortable SUV. With both rows folded, the CX-9 will carry 71.3 cubic feet of cargo.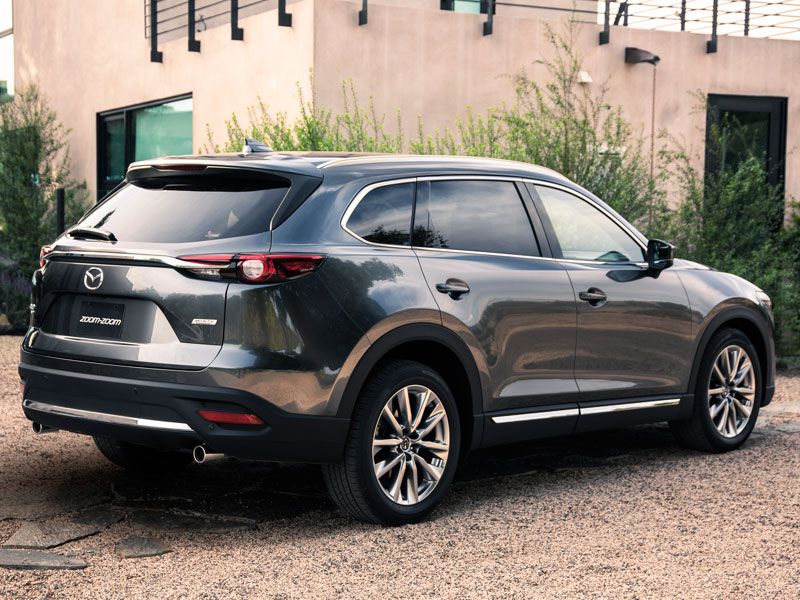 2016 Mercedes-Benz GL-Class
Large in size and big otherwise, the Mercedes-Benz GL-Class has been hailed as one of the best of the breed. Its cavernous interior offers three rows of seating upholstered in the finest materials and accessorized with the finest equipment to help make this one of the most comfortable SUVs available. The menu of standard equipment includes amenities such as forward collision alert, a rearview camera, and five years of subscription access to Mercedes' mbrace smartphone app services. The GL-Class also provides 16 cubic feet of cargo space behind the third row and 93.8 cubic feet with the second and third rows folded.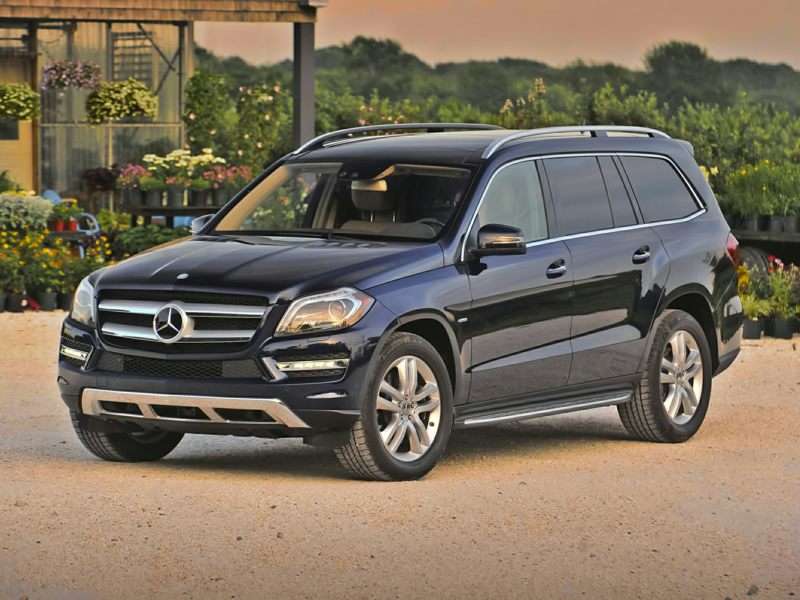 Photo by Mercedes-Benz Media