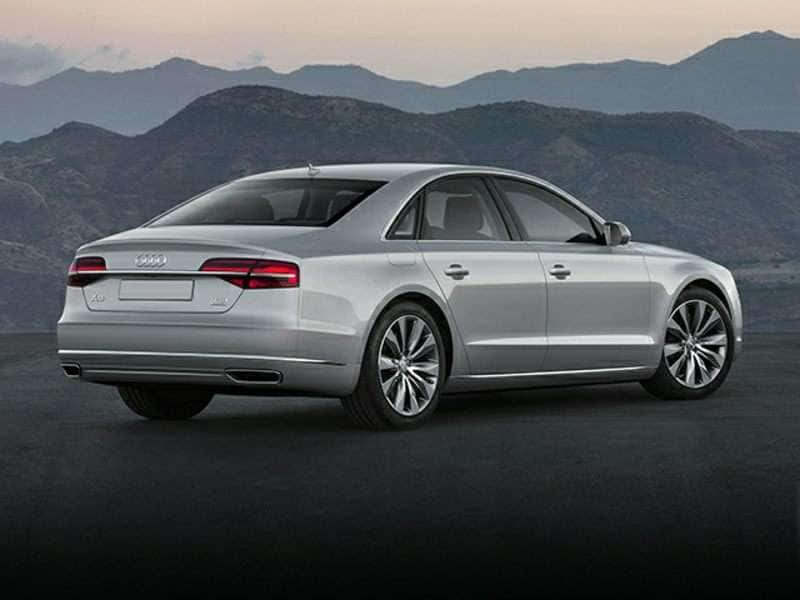 2016 Audi A8
As Autobytel's 10 Most Comfortable Luxury Cars clearly indicate, it's not just horsepower and technology that have drastically increased in the auto industry in recent years. So have the number of creature comforts available. A case in point: It wasn't too long ago that heated seating was limited to only the most luxurious of vehicles; today, you can get the feature as standard equipment in a mainstream compact that costs under $23,000. Our Top 10 comfort choices, on the other hand, can showcase seats that don't just warm your buns but also cool and ventilate them, while also providing massage functionality, more than 20 separate power adjustments and multiple memory settings. And that's just a starting point.
1) 2016 Audi A8 W12
Sure, Audi's incredible range-topping sedan will delight drivers — and front-row passengers — with a pair of 22-way power-adjustable seats that are heated, and ventilated, and offer a relaxing massage, and feature high-comfort headrests. But rear-seat occupants aren't forgotten, either. In fact, with the Executive Rear Seat Comfort package they up the ante with a reclining passenger-side seat, with foot rest, in addition to seat ventilation, massaging functionality, their own comfort headrests, and a rear-seat DVD entertainment setup with dual 10-inch screens. As do most of the 10 Most Comfortable Luxury Cars, the Audi A8 W12 provides a heated and leather-wrapped steering wheel, while it further offers a full leather cabin highlighted by four-zone automatic climate control and dual-pane acoustic glass. For 2016, the "L" denoting the long-wheelbase edition is dropped, because the long-wheelbase edition is now standard. Finally, this finely tuned entry from the 4-rings brand also delivers the comforting roar of a 500-horsepower, 12-cylinder engine.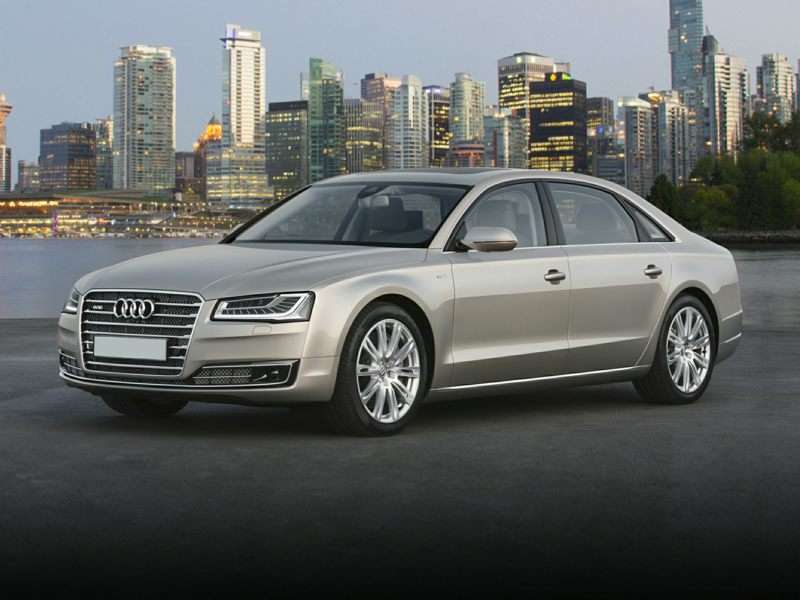 Photo by Audi
2) 2016 BMW M6
The BMW M cars are well known for their driving prowess, and the 2016 BMW M6 won't disappoint in that department. After all, it packs a 4.4-liter TwinPower biturbo engine that spits out 560 horsepower and 500 lb.-ft. of torque, while riding a highly sophisticated, M-tuned suspension. But the M6 earns its way onto the 10 Most Comfortable Luxury Car list with amenities like its "Multi-contour" seats. The product of a dedicated effort to improve seat performance, these leather-surfaced thrones offer a 20-way power adjustment, including 4-way lumbar support, along with BMW's Active Head Restraints and two memory settings. Ventilation is available as well, as is the automaker's "Active" front-seat technology. This system was designed to provide added comfort on longer drives and creates an ongoing, barely noticeable up-and-down motion in the seat bottoms, "keeping your spine in motion and exercising various support muscles," according to BMW.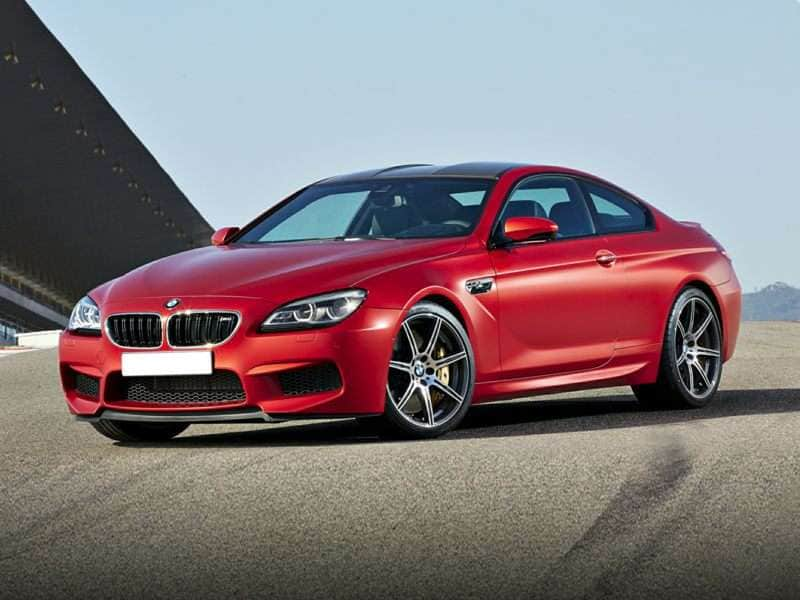 Photo by BMW
3) 2016 Bentley Mulsanne Speed
We go deep into the land of the ultra-lux with the Bentley Mulsanne Speed, which boasts of its bespoke approach to interior design. The car starts, for example, by offering its supple leathers in 24 different colors—and even using those hides on its headliner—but Bentley will even allow owners to select trees right off their own estates for use as cabin trim, while also touting extras like a fully functioning cigar humidor and a securable storage safe for jewelry. Lambswool floor mats? Why not, when this one of the 10 Most Comfortable Luxury Cars can be further configured with a Relaxation Pack that brings matching leather throw pillows and dual rear-seat footrests, or ordered with integrated tables that double as iPad-integration consoles, or enjoy a rear-seat DVD setup with dual screens built into the front-row headrests, all while ensconced behind black privacy curtains.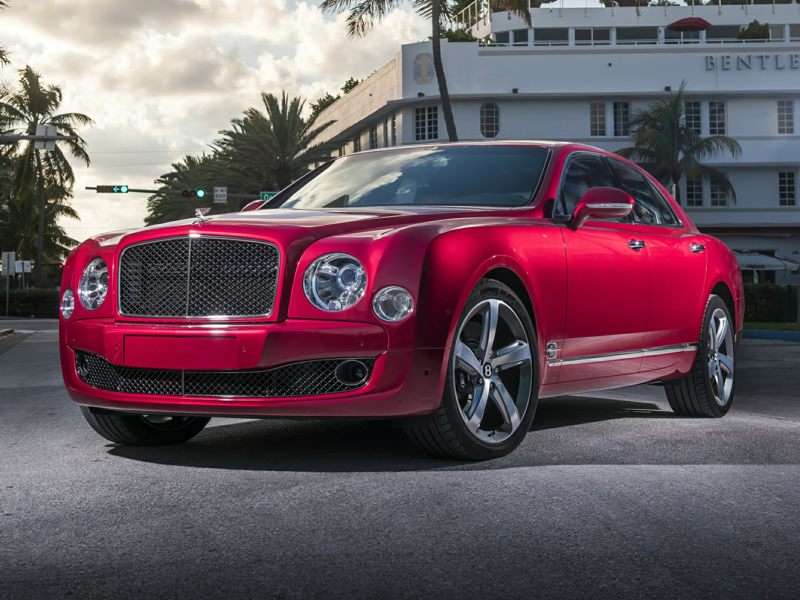 Photo by Bentley Media
4) 2016 Buick LaCrosse
Now, some folks may wonder what a car like the LaCrosse is doing on our list of 10 Most Comfortable Luxury Cars, but those same people probably haven't had a chance to check out Buick's Ultra Luxury Interior Package. The setup provides uplevel materials — and colors — at a relatively practical starting point even with the Ultra Lux bundle. Yet drivers will enjoy semi-aniline, perforated leather seating, a heated and ventilated front row, a heated and leather-wrapped steering wheel and micro-suede headliner. The color theme here, of sangria and ebony, was inspired directly by the latest trends in designer luxury goods. Real wood from the Tamo ash tree then provides elegant accents, while owners also enjoy the benefits of Buick Quiet Tuning for a particularly peaceful cabin environment.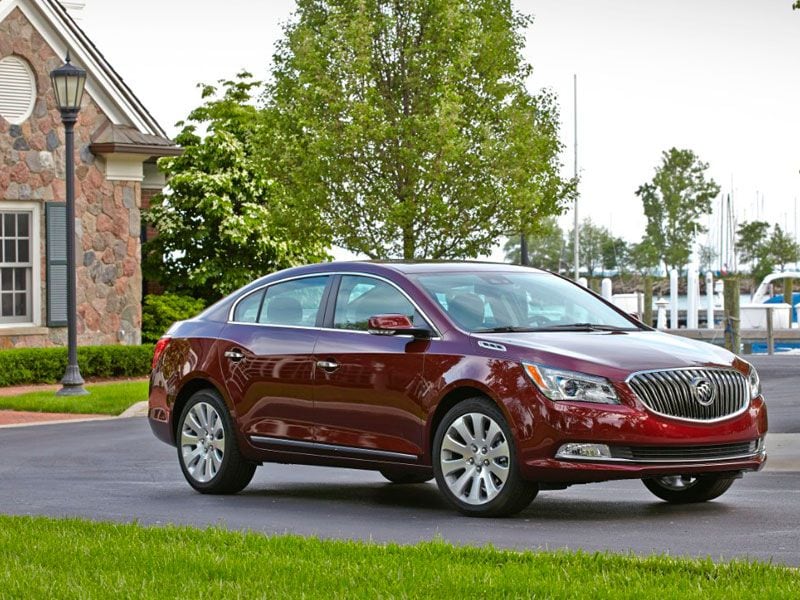 Photo by General Motors
5) 2016 Cadillac ELR
The 2016 Cadillac ELR is a unique choice for drivers, as it's the only one of our 10 Most Comfortable Luxury Cars that can deliver a 37-mile all-electric driving range. Of course, drivers aren't limited by that mark, since the ELR also provides more than 300 miles of additional range, thanks to an onboard, gas-powered generator. Naturally, the car then takes full advantage of the latest upgrades in Cadillac design to introduce a cut-and-sewn, semi-aniline Opus leather interior that features 20-way power-adjustable front seating with an automatic heating system. Other notable Cadillac comfort cues in the ELR include a motorized cupholder cover and Bose active noise cancellation that minimizes unwanted road noise by actually generating its own "acoustically opposite signals" to mask those intrusive sounds.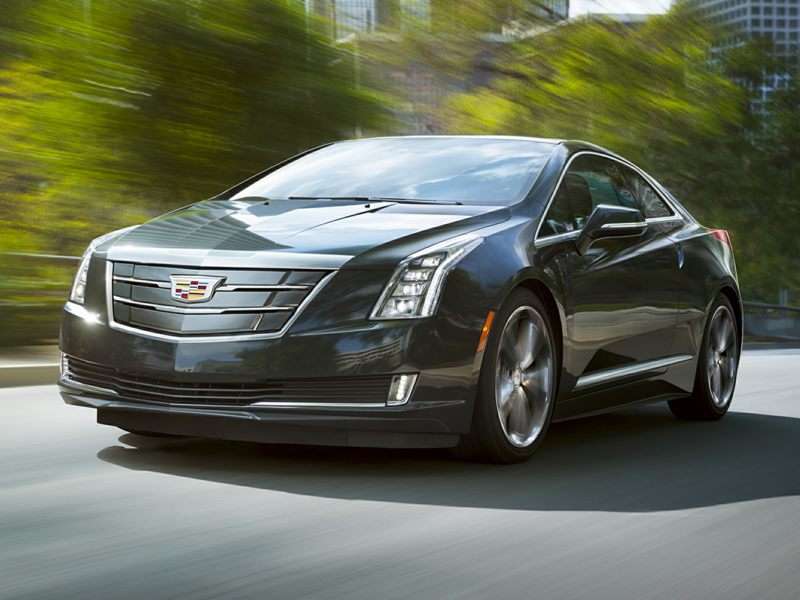 Photo by General Motors
6) 2016 Chrysler 300
Packed with fullsize, all-American comfort is the 2016 Chrysler 300, especially in its new 300C Platinum trim. At that point, the bold, aggressive 300 is complemented by heated front- and second-row seats covered in quilted Nappa leather, while exotic Poltrona Frau leather is used to provide a premium, soft-touch instrument panel and console—with French accent stitching. Designers then relied on hand-stitching for the leather-wrapped steering wheel, as well as hand-sanded real wood for the cabin trim. The commanding size of the Chrysler 300 further enables an added measure of physical comfort, courtesy of the biggest cabin in its class, then helps customers keep cool — or warm — with heated and cooled cupholders.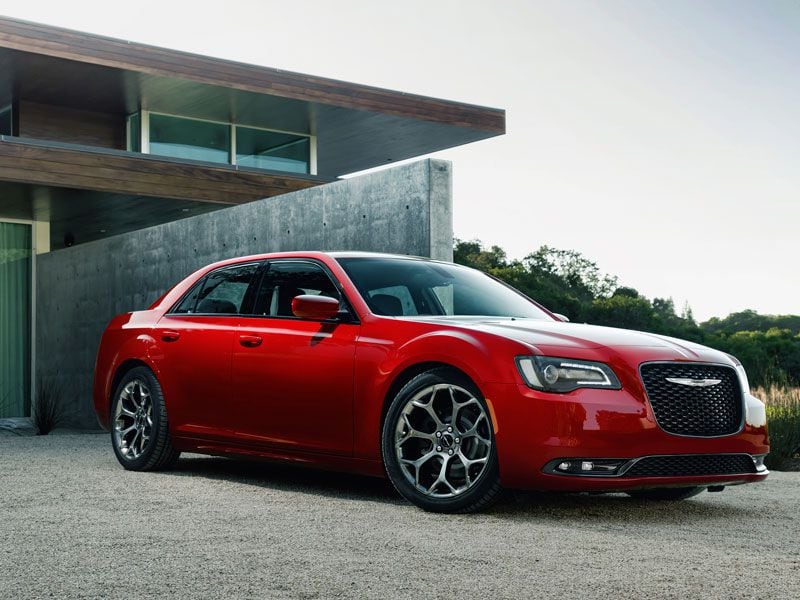 Photo by Chrysler
7) 2016 Hyundai Equus
Hyundai jumped into the luxury fray with the Equus, and successfully enough that the 2016 model earns a spot on the Autobytel list of 10 Most Comfortable Luxury Cars. Certainly helping matters is the premium seating offered by Hyundai, highlighted by soft leather surfaces and the brand's thermoelectric seating technology. It not only controls heating and cooling functionality, but also can adjust the humidity of the seating surface, all in the name of maximum comfort. The Equus' leather-wrapped steering wheel showcases real wood trim and can be heated as well, and the full steering column can automatically retract to improve egress/ingress for the driver. At the rear, the Equus Ultimate Package brings a dual-DVD entertainment system with 9.2-inch screens for second-row passengers, enhanced by a rear-seat control console for the climate system, entertainment setup, heating and cooling features, and multi-way seat-comfort adjustment.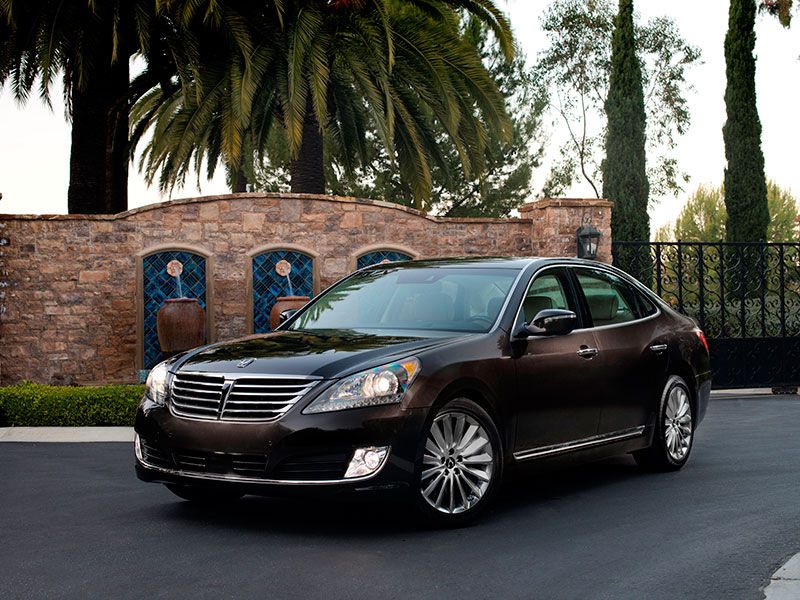 Photo by Hyundai
8) 2016 Lexus LS
The 2016 Lexus LS line kicks off with its quietest cabin ever, although its luxury trappings still come through loud and clear. Consider its available "Four-zone Climate Concierge." This high-tech system relies on features like infrared sensors to monitor conditions in four separate zones of the car, then independently adjusts the temperature of the front and rear seats, the steering wheel, and the flow of air from the climate system to ensure optimum comfort levels throughout the vehicle. Also making a difference for the list of 10 Most Comfortable Luxury Cars is supremely comfortable seating, with everything coming together in a passenger-side rear seat that boasts a power-reclining function and an "ottoman-style leg rest," and can provide a calming shiatsu massage. The seats themselves are swathed in premium leather, with the driver enjoying a 16-way power-adjustable throne with dual-function lumbar support, and a Shimamoku steering wheel standing out for its unique feel and look.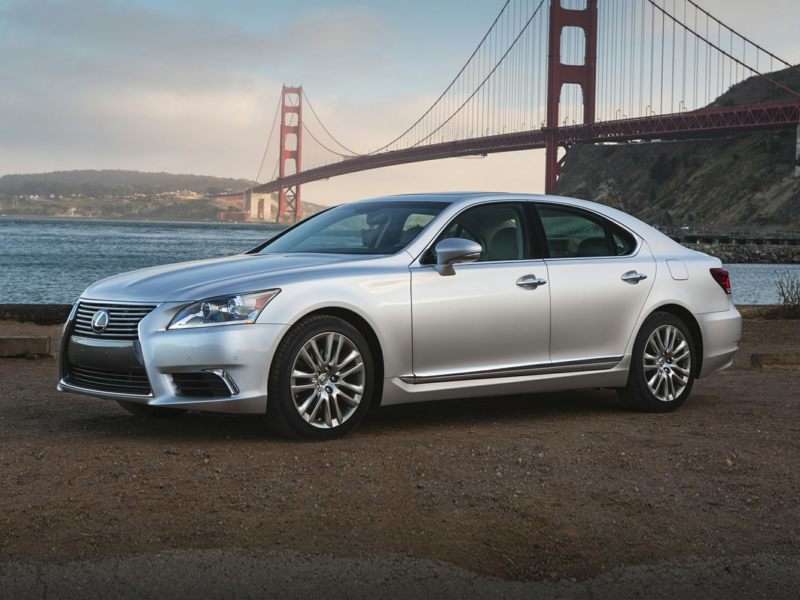 Photo by Lexus
9) 2016 Mercedes-Benz S-Class
Providing the best of both worlds, the 2016 S-Class combines the ludicrous luxuries of the highest-priced exotics with the practical advantages that come from a major, mainstream-ish brand. It also may be the best-smelling of the 10 Most Comfortable Luxury Cars, since it comes with an "active perfuming system" that temporarily delivers a "discreet and mild" scent environment (which will quickly dissipate with no lasting traces). However, that's just part of a comprehensive environmental control system that further features heated and cooled seats, improved air filtration, and electrically heated armrests and center consoles. And while a number of vehicles here offer massage seats, the S Class raises ye olde bar with multiple massage programs that leverage 14 separately controlled air cushions, as well as the seats' heating function, to introduce hot-stone-style massage to the auto industry — for front and rear seats.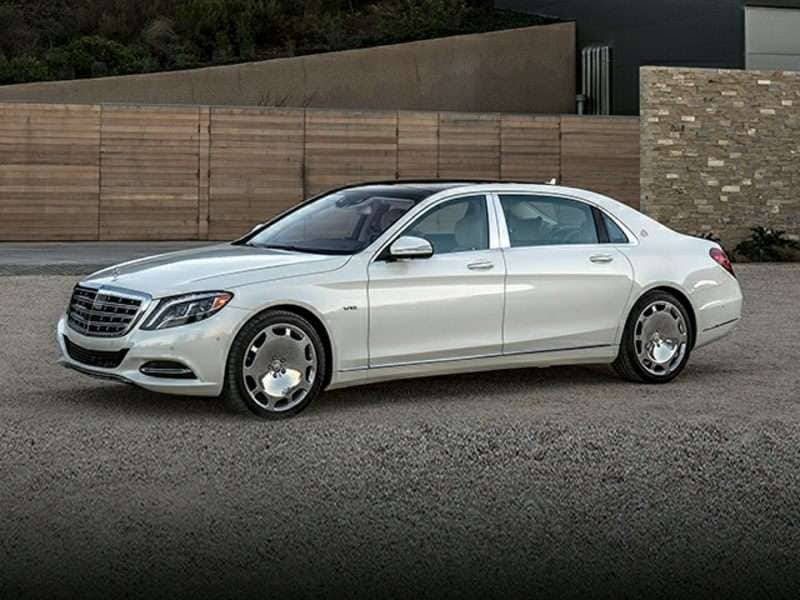 10) 2016 Rolls-Royce Phantom
You simply can't have a list of the 10 Most Comfortable Luxury Cars without adding an entry from the Rolls-Royce roster, which allows us to showcase the ultimate in open-air comfort with the Phantom Drophead Coupe. The result is a car that checks off all of the expected boxes for comfort — with climate-controlled massage seats, hand-cut leathers and more — then spotlights exquisite details ranging from a multi-layer roof that incorporates cashmere wool to rear seating in which the back passengers are angled slightly toward each other, to create a lounge-like atmosphere.